Ahead of their Xbox Series X launch, Microsoft decided to discontinue the digital edition versions of their current consoles.
At the same time, though, Microsoft confirmed the Series X 4-gen retro compatibility plus the much-rumored launch of its gaming-streaming service, "Project xCloud". In particular, I'm very impressed that xCloud comes with your Xbox Game Pass Ultimate subscription.
Stick around as we're sharing everything we know about the Xbox Series X:
Versions, prices & release date

Services

Retro-Compatibility

Games

Specs
We're going to answer if you should buy the Xbox Series X. Better yet, as we've got about 5 months before its release, I'm helping you decide if you need to save some money for the upcoming Microsoft console.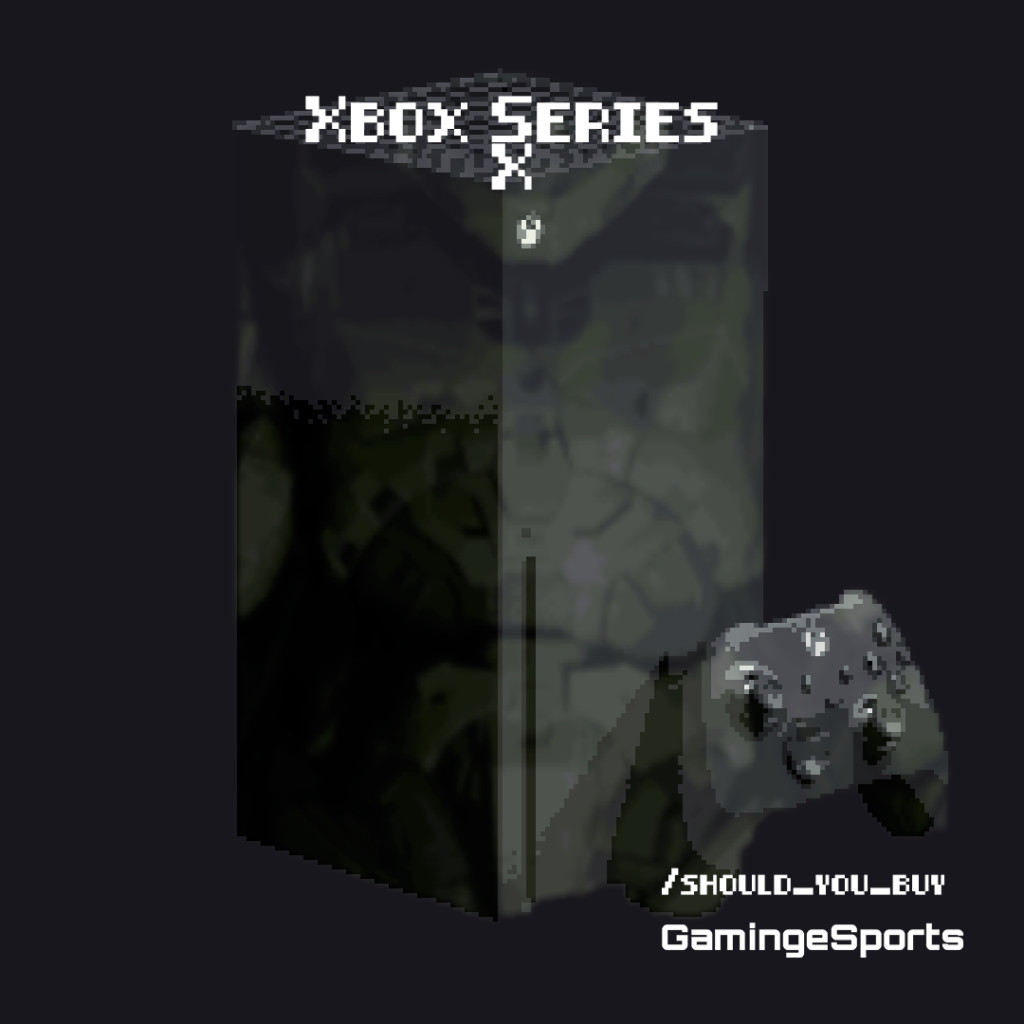 July 24 update: Xbox Series X confirmed upcoming games.
Should you buy the Xbox Series X?
Maybe it's time to consider the upcoming Xbox Series X above the PlayStation 5. I mean, not only it seems like the console with the best specs, but it also packs a wide variety of online services to make your life easier, your gaming faster, and your catalog wider.
In particular, it seems like Microsoft is offering a friendlier way to get your hands on the Xbox Series X thanks to its Xbox All Access Pass. At the same time, Microsoft is not forcing you to upgrade your console. Instead, you can enjoy your Xbox One for years to come.
Furthermore, it looks like the retro-compatibility features of the Xbox X Series are going to make your life easier. The moment you this console is the moment you start playing, even if you don't buy any new games.
We're starting our review on everything we know about the Xbox Series X with the demise of the disc-less version.
Goodbye budget Xbox One
The Xbox One S Digital Edition and the Xbox One x Digital Edition are versions available in the market right now. These consoles don't have a disc-tray, which means users can only download and install games to play. That makes these models smaller, cheaper, lighter, and overall friendlier to the overall consumer.
Recently, though, Microsoft announced halting the production of its All-Digital Edition current consoles.
The All-Digital models launched in April 2019 and the sales were strong. Last year, Microsoft was even including a disc-less version with their monthly $19.99 Xbox All Access subscription (old price). At the same time, the All Access services include the Xbox Game Pass service.
A year ago, the All-Digital Xbox One S had a retail price of $249. It was a best-seller and it proved its convenience as so many modern games require updates and feature a great bunch of DLCs.
Right now, though, it doesn't seem like a good budget option anymore, as the price is pretty close to what the regular versions cost. However, I do think they are more convenient.
That said, Microsoft is continuing its production of the Xbox One S and One X, and it will continue after the release of the Series X.
Even though the All-Digital version will vanish from the shelves, your local store and online retailers are going to re-stock the current-gen Xbox consoles for months to come. Even years.
More so, it seems like Microsoft is also launching a budget Xbox Series X, which might render the current All Digital version obsolete. It might even sell the same price tag.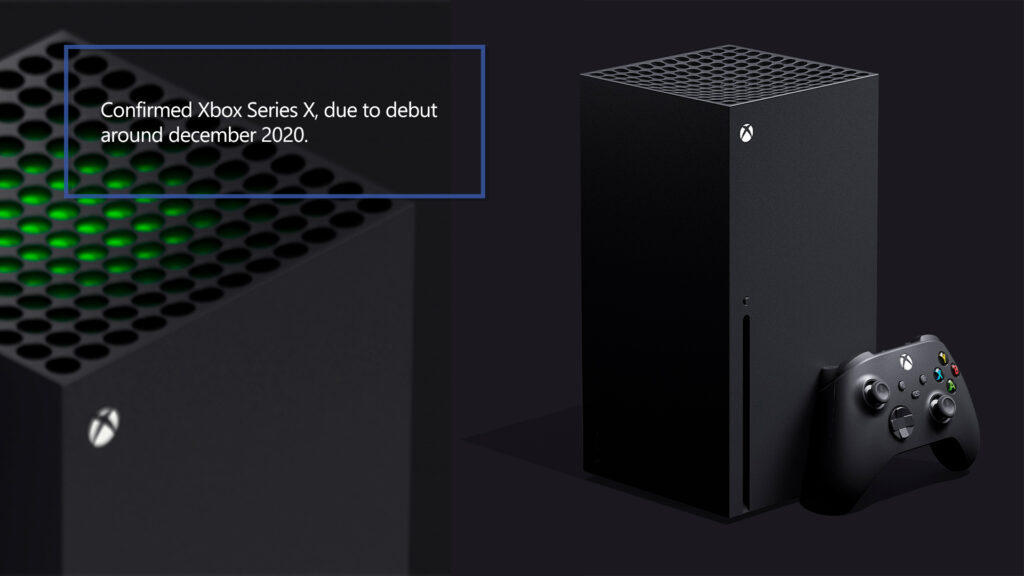 Hello budget Xbox Series X
It seems like there's another version of the Xbox Series X codenamed "Lockhart," which is also set to launch by 2020's Holidays. It might be a disc-less version, we don't know. But we do know the price is lower than the fully-fledged Xbox Series X.
Lockhart, the budget Xbox Series X, will probably target 1080p and 1440p gaming instead of the ultra-4k gaming experience the PS5 is targeting. As the price of 4K screens is a gateway for many people, we should keep an eye on this product.
Additionally,  Microsoft is offering Xbox All Acess subscribers a chance to upgrade to the new console with a financing plan. Naturally, though, this is only going to be available in a short number of countries, which includes Canada, the USA, and the UK.
Furthermore, rumors say the budget next-gen Xbox is called Xbox Series S.
That said, both Xbox Series versions feature the same levels of versatility in terms of what you can do with these consoles. You can connect them to Wi-Fi to turn your Xbox into an entertainment hub by downloading apps, which may include Netflix, YouTube, social media apps, photo apps, Spotify, and more.
Let's now discuss the pricing of the Xbox Series X.
Xbox Series X Price
Sony has its plans for two different models, which include the disc-less, cheaper PS5 Digital Edition, plus the regular PS5. Without the Blue Ray optical drive, we expect the Digital Edition to ship for about $50 less.
As far as we know, though, Microsoft is planning to release two different next-gen consoles: the Xbox Series X, plus the Xbox Series S ("Lockhart"). As I said, the "S" model will probably miss the optical drive plus some of the specs needed to play 4K games and reproduce 4K videos. We expect the "S to sell for about $100 than the full model.
Both companies are stretching their usual hardware earnings to chase after subscriptions and games, which means you can expect the cheaper models to sell for the same price as the current gent consoles. Alas, I predict the Xbox Series S will cost around $499 with a couple of games plus the controller. but the Xbox Series X will probably sell for around $600 without any games included.
II also think disc-less next-gen Xbox would be a great idea for Microsoft with its growing roster of online services. Let's get into detail…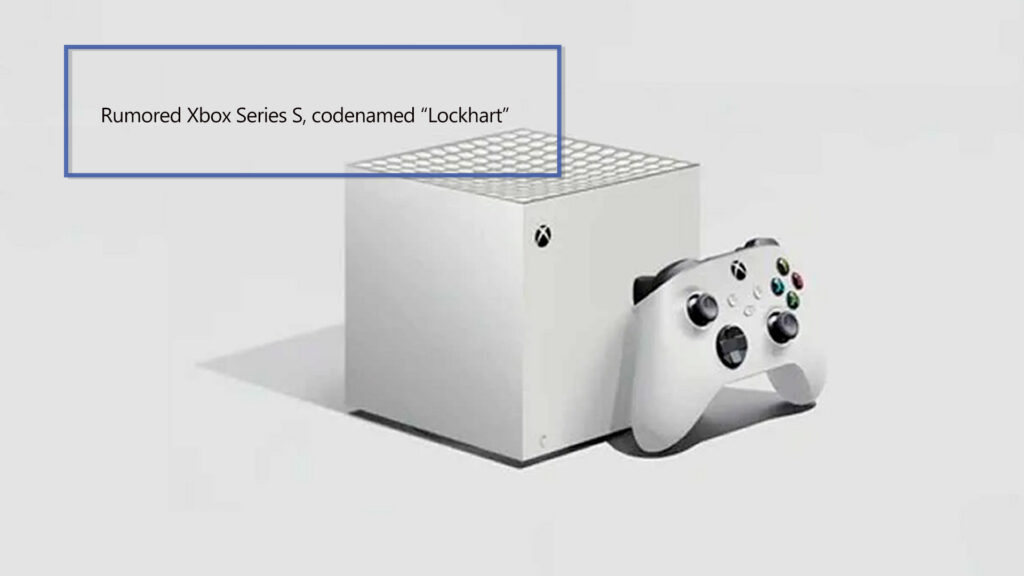 Xbox Series X Services
Microsoft's Xbox services work on either a PC, Xbox 360s, and Xbox One models. If you already have an Xbox account, it will work on Microsoft's next-gen option as well.
The problem is the various Xbox services are a bit confusing, so we need to review them as this series of consoles revolves around the quality services to the user.
Most notably, Microsoft is offering the change to upgrade from one console to the next after a set number of monthly payments of their Xbox All Access fee. More specifically, you would have to pay at least $27 per month per 18 months.
On top of all of those plans, Microsoft is finally releasing its xCloud streaming service as part of their Xbox Game Pass Ultimate subscription.
Lastly, you can get an Xbox Live Free account for free, but the features are limited. Either way, it allows you to create a profile, chat with your friends, preview games, and download content for the Xbox Live Marketplace.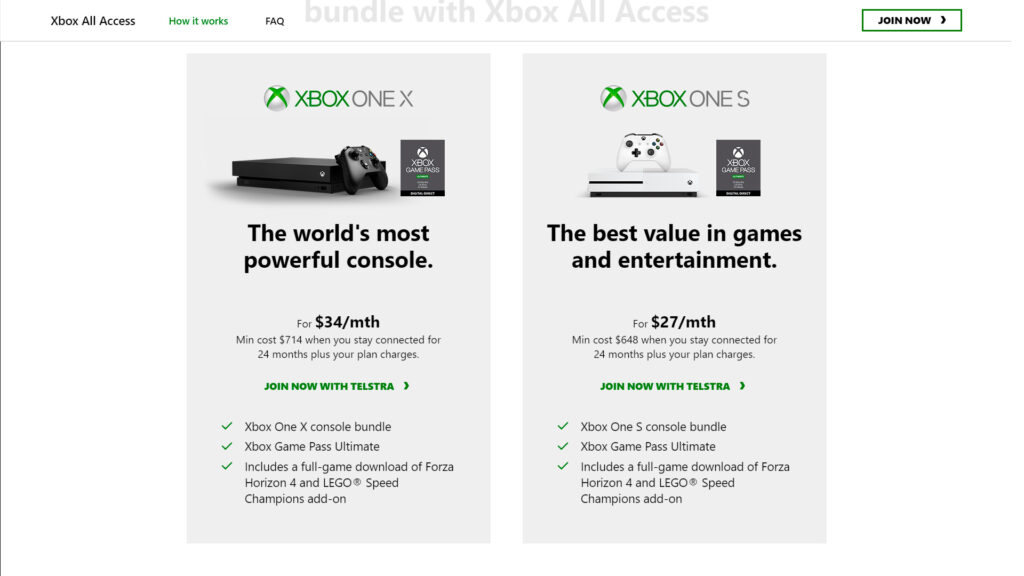 Xbox Series X xCloud gaming streaming service.
Microsoft has been developing Project xCloud for various over a decade. They were the first company to showcase a current-console game streaming on a Windows phone back in 203. After many years of trial and error, it seems that Microsoft is finally ready to take a giant step into an ambitious plan to make readily available for billion of worldwide players.
This service intends to allow users to play any game on Xbox's online gallery without downloading the game. It's a streaming service that works like Google Stadia and PlayStation Now. Naturally, it also allows user to carry on their games on their mobile devices or Windows computers.
xCloud game streaming service price
As of September, xCloud game streaming and Xbox Game Pass Ultimate are going to cost $14.99 per month, even less than the current price. The bundle includes over 100 Xbox Game Pass titles when the streaming services premieres.
Paying for the Xbox Game Ultimate Pass subscription (or the All-Pass fee) is the only way to access the xCloud streaming at launch. However, the company has said xCloud won't always be limited to its top-tier membership plans.
The xCloud service works through Microsoft's Azure data centers in the USA and Europe. Instead of using your device's power to render a game, xCloud uses Microsoft's serves to render everything. However, Microsoft hasn't shared which devices will support xCloud, and they have only tested the service's app on iOS devices.
Still, it represents a way to try out Xbox titles quickly and without spending any extra dime. That includes looting onto your console, seeing a friend playing a certain game, and them simply joining for free without downloading anything. It's like clicking on a link for a flash game of Facebook.
In a way, Microsoft hopes xCloud becomes the Spotify for games. We already have a "Netflix for games" which is Google Stadia, but we already know that got so-so results. And this particular "Spotify" will pack over 100 games at launch.
Via xCloud, users can quickly try a wide selection of games simply by clicking on your selection's link. In a way, it works like a Facebook flash game.
Lastly, I have to add the final name of this streaming service is not going to be xCloud or "Project xCloud." The official name is kept secret, though.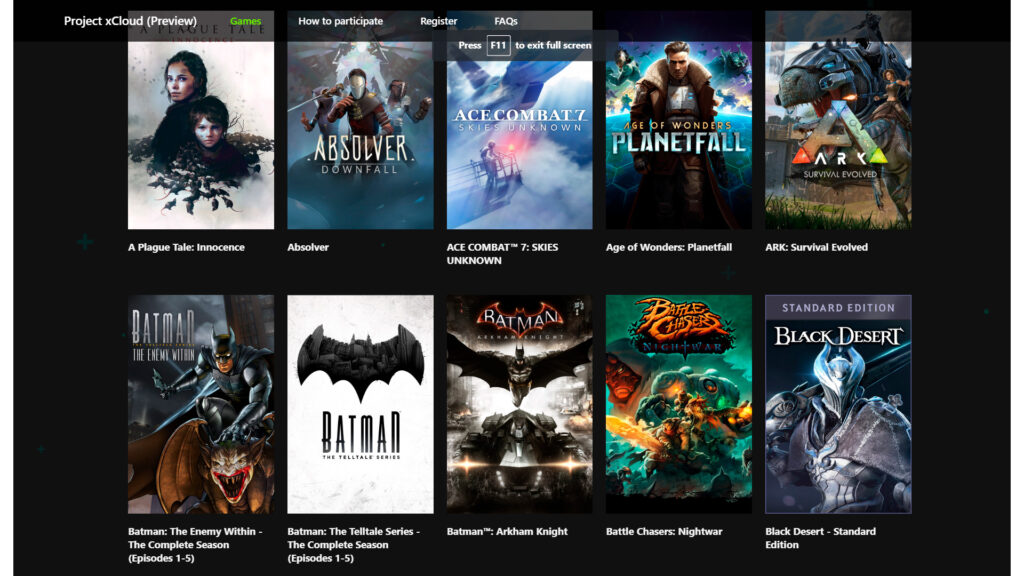 Affordable choices
Xbox Game Pass has over 10 million subscribers and has proven to be a massive success to both users and game developers. Probably, xCloud is only going to raise success numbers.
It all gets better because the next-gen Xbox will pack retro-compatibility, which means all of the titles inside the Xbox Game Pass catalog are going to become immediately available for the Series X for all of its subscribers.
You could instantly play titles you've missed or titles you love like The Witcher or Red Dead Redemption for less than half the price of a single game.
So, even if you buy the budget Xbox Series S without a single game, you could invest $15 for endless access to some of the best games available for the console. So, if money is tight, you could still enjoy next-gen consoles taking this path.
Xbox Series X retro-compatibility
Microsoft recently confirmed the Xbox Series X consoles are supporting every Xbox One, Xbox 360, and Xbox title. That means there're going to be 4 generations of Xbox games from day one, which is the largest lineup a new console has. I'm talking about thousands of games.
Plus, the company's engineers are updating all of the libraries with next-gen technology for no extra cost and no extra hassle from game developers. That means every game will be faster, enjoy better frame rates, and even look better on the new console.
It's important to note that both you Xbox One Blue-Rays and digital game versions will work on the Xbox Series X.
"Our backward compatibility engineers have spent years devising innovative ways for modern, next-gen technology to make the games library you're building today even better, at no additional cost and with no work from developers" – Xbox Blog.
However, Xbox chief Phil Spencer revealed on a blog post that their next console is not supporting Kinect games. No surprise there, though, as Microsoft discontinued Kinect some years ago. The current Xbox One X doesn't even include a Kinect port.
Likewise, current Xbox controllers are also going to work with the Xbox Series X. It all talks on a different approach to next-gen consoles as Microsoft doesn't want to discontinue the Xbox One. They want people to keep playing on whatever they own, and they are going to offer the same services for everyone.
"We want every Xbox player to play all the new games from Xbox Game Studios. That's why Xbox Game Studios we release in the next couple of years -like Halo Infine- will be available and play great on Xbox Series X and Xbox One. We don't force you to upgrade to Xbox Series X at launch to play Xbox exclusives. " – Xbox Blog.
If you've already invested in the Xbox platform, it will carry over. On top of all, some next-gen games are going to have cross-gen multiplayer features.
Lastly, there's an additional service that can help you port all of your games, the Smart Delivery.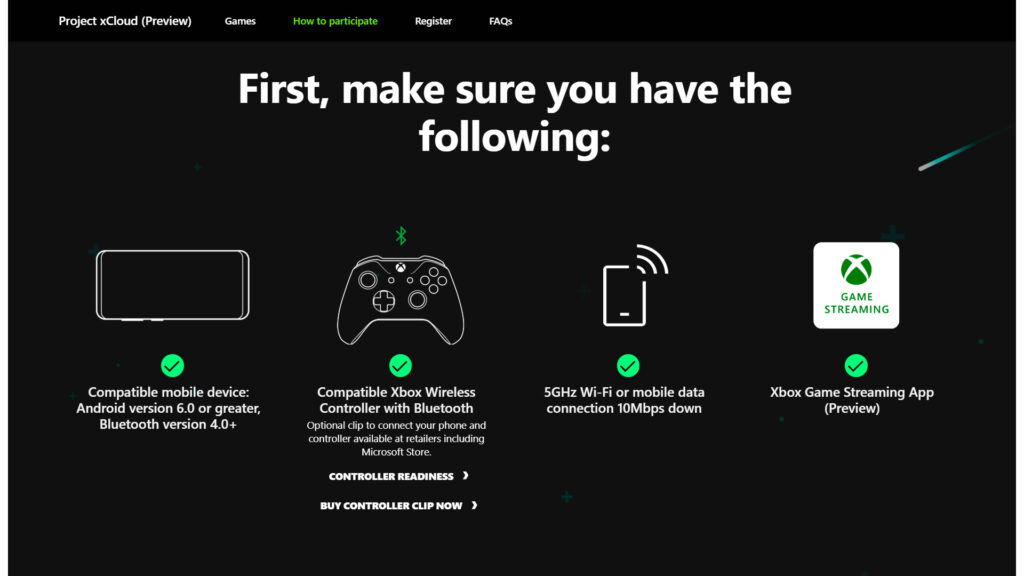 Smart Delivery Service
The Smart Delivery technology helps you port the games you've already bought for any Xbox into the Series X, so you don't have to buy it twice.
That means that titles that support Smart Delivery like Gears of Wars 5 or Halo Infinite give you access to the version that plays best on any given console. Most upcoming AAA titles like Cyberpunk 2077 are already supporting Smart Delivery.
When you add all of these services up, the results are fast, honestly prices, and convenient. The Xbox Series X is the only console that will let you play a AAA title, enjoy the latest exclusive releases, and play four generations of games at the highest fidelity for a monthly fee. More so, you can play with your friends and family across your mobile device, your PC, and your TV (in theory, at least).
That said, I think it's time to check out the games we're going to see on the Xbox Series X, aside from the ones we already know. I think that's what you need to truly make a desition.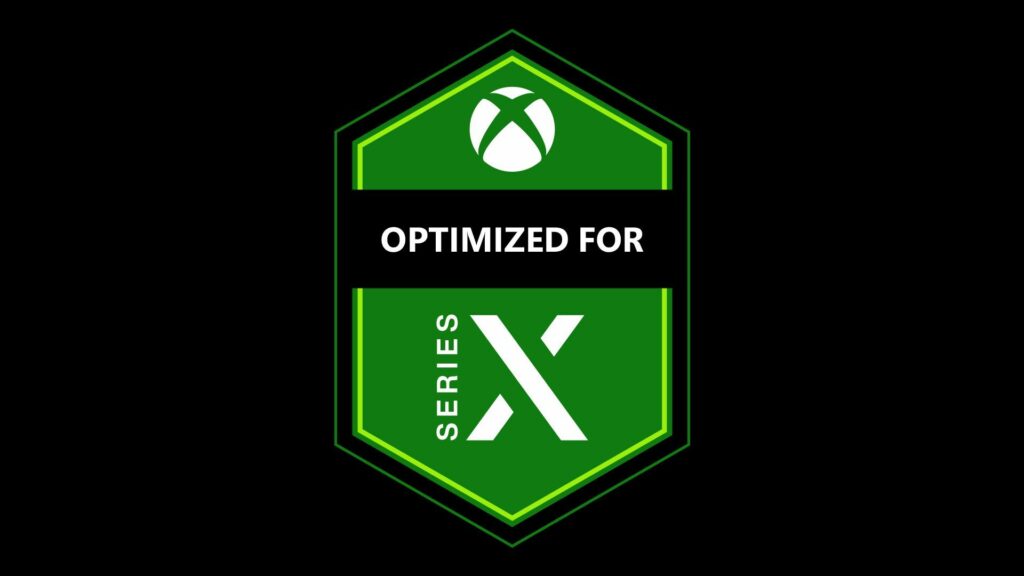 Xbox Series X Games
Let's be honest: Sony's exclusive games have always been better than what Microsoft has to offer. If you can't live without playing The Last of Us franchise, God of War, or Spiderman's sequel starring Miles Morales, then the PlayStation is your obvious choice.
So far, though, I'm sold on the Xbox Series X. It seems like a worthy investment with the potential to deliver more games than you've ever seen.
Speaking of which, I think it's time to list the options we're getting.
First of all, because of the Smart Delivery, Madden 21 is the first Xbox Series X game you can buy. It's going to become available in August. Plus, there're two next-gen consoles so far, which are The Medium and Scorn.
Via the Smart Delivery system, Madden 21 will be the first official Xbox Series X game you can buy beginning in August and that there are two Xbox Series X exclusive games so far: The Medium and Scorn.
Assasin's Creed Valhalla
Battlefield 6
Bright Memory Infinite
Call of the Sea
Chivalry 2
Chorus
Control
Cris Tales
Demon Turf
Destiny 2
Dirt 5
Dutsborn
Dying Light
Far Cry 6
FIFA 21
Fortnite
Gears of Wars 5
Gods and Monsters
Gothic
GTA V ("new and enhanced edition")
Halo Infinite
Hitman 3
Madden NFL 21
Marvel's Avengers
Metal: Hellsing
NBA 2K21
Observer: System Redux
Outrides
Paradise Lost
Planet Coaster: Console Edition
Pragmata
Rainbox Six Quarantine
Rainbox Six Siege
Recompile
Resident Evil 8: Village
Scarlet NExus
Second Extinction: Reclaim Earth
Senua's Saga: Hellblade 2
Sherlock Holmes: Chapter One
The Ascent
The Lord of the Rings: Gollu,
Vampire: The Masquerade – Bloodlines 2
Warframe
Watch Dogs: Legion
WRC 9
Yakuza: Like a Dragon
The Elder Scrolls 6 (rumored)
Games that already exist for current-gen consoles are going to be optimized for the Xbox Series X. In particular, the much-awaited Cyberpunk 2077's fully-fledged Xbox Series X version won't be available at launch. However, it's a Smart Delivery-ready game, so that won't be a problem.
Also, you can get your copy of next-gen Destiny 2 by pre-ordering its Beyond Light expansion on Xbox One.
Another thing I have to note is that Final Fantasy VII Remake is becoming available for PC and Xbox next April 2021. More so, its sequel will also be available for the Xbox. Lastly, some of these games are only going to play on 4K (like a Far Cry 6), which is a sad gateway for hard-working people.
In all honesty, none of these games are getting my attention. What about you? Nonetheless, Microsoft is holding a new event on July 23 to showcase some of its coming games like Halo Infinite.
Xbox Series X Specs
The last thing we need to discuss is the console's specs, although I understand it's not going to mean much for most people.
Here's the rundown: