As an answer to its rise in popularity, Riot Games recently unveiled a new League of Legends online platform. The site's name is Lol Esports, and it's a centralized place to share news, events, challenges, prices, and overall action from LoL's 12 different regional leagues plus its most important championships.
Lol Esports also represents a rebrand of sorts as it's the way Riot Games sets the new destiny for its popular free-to-play MOBA.
Most notably, Riot Games will stream, share news, and make content surrounding the top global LoL professional eSports tournaments on LoL Esports.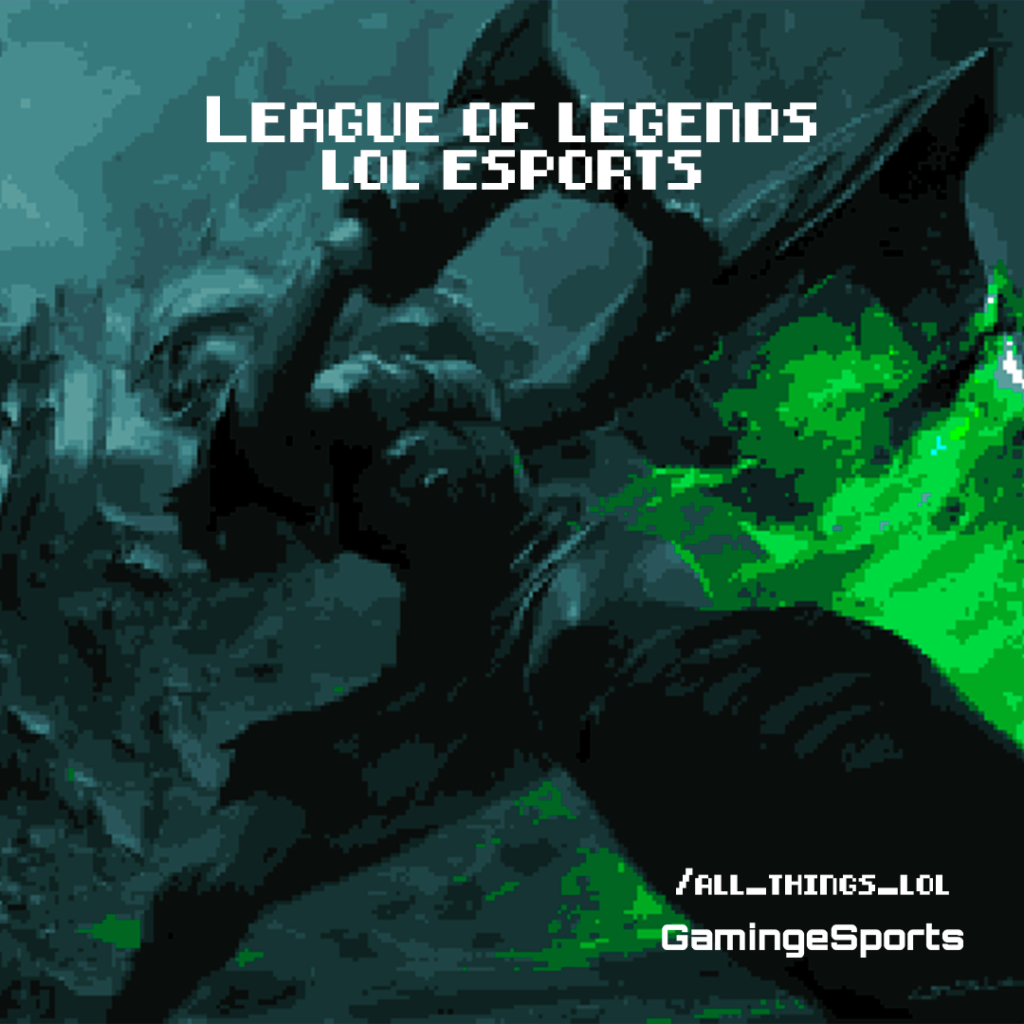 Stick around to the end of the article as we're discussing what's coming for League on Legends in 2020.
Lol Esports site keeps track of all LoL professional scenarios
LoL Esports is a new brand that serves to centralize professional LoL content. It's the perfect site for fans to enjoy high-end action from matches around the world. We LOL fans and players can keep track of all of its leagues within their new page. Let me remind you of the most popular LoL leagues:
LCS (North America)
LEC (Europe)
LCK (South Korea)
LPL (China)
The content also includes action from two of the biggest LoL international competitions: the World Championship and the Mid-Season tournament.
New League of Legend Shows?
Lol Esports is also bringing new weekly shows which are debuting by the end of July. Here's what we're getting:
1. The "Weekly Rundown" will share the best moments from LoL's professional games.
2. "The Penta" will highlight the top 5 plays of last week's competition.
3. "Champ Select" talks about the best and most promising players.
If you're a LoL fan, professional or enthusiast, you'd better keep tabs on this page as it's the only place to see this new content.
Speaking of which, there's a LoL animated series in the works, Arcane. It was set to premiere by late 2020. Because of the pandemic, though, it has been pushed back to 2021.
LoL Esports brings more competition
On top of shows, content, and news, LoL Esports is also going to organize a new League of Legends professional competitions. Riot Games wants to keep growing its global community with a healthy eSports ecosystem, riveting competition, growth opportunities, and cutting-edge tech.
Naturally, Lol Esports is also going to be the official voice of global professional League of Legends tournaments. It's also going to organize some of the biggest worldwide LoL experiences, which include events, conferences, tournaments, and similar.
At the same time, the new League of Legends' portal will live stream the upcoming competitions, but that's something set to happen post-pandemic and all over the 12 regional leagues.
League of Legend's new look
LoL Esports also brought a whole new look to the game's different stream channels on YouTube, Twitch, and other platforms. The new-look is also going to be part of the game's events, broadcasts, promos, and similar situations.
The new-look takes inspiration from the game's famous multiplayer arena, Summoner's Rift. That means the colors, the icons, the dots, and the modern feeling reflects the map that made this game so big and popular.
That's how Riot Games is setting LoL's destiny for the next 10 years. The company is saying, loud and clear, then their aim is the professional eSports scenario above all things.
Lol Esports Competitions
From now on, there's three League of Legends competitions that are going to be produced by the all-new Lol Esports:
MSI Mid-Season Invitational: the MSI LoL competition pits the champions of each regional league. It's the second most important LoL competition of the year, just behind the World Championship. Because of the pandemic, the MSI tournament has been delayed from April 23 2020 for late 2020.
World Championship: "Worlds" is the end of the League of Legends eSports season. 2020's competition is set for China with the finals in Shangai.
All-Stars: this is a very special tournament as the competitors are selected by the fans. Audiences vote for 2 pro players from each competitive region, and then the top 2 of each region participate as a team in the All-Stars championship.
The last All-Stars championship was a year ago in Las Vegas. We don't know how it's going to work under the Lol Esports umbrella or when is it going to happen again.
Is League of Legends still alive?
The opening of LoL Esports shows Lol is not dead in 2020. Whilst is not on the top of its all-time popularity,  but it's amongst the top 5 most viewed games on Twitch. It's also one of the most worldwide played games with 33 million active LoL players across the world.
In fact, according to Statista, LoL events on the mainstreaming service Twitch amass over 178 thousand viewers by July 2020.
League of Legends is a free multiplayer online battle arena game (MOBA) developed by Riot Games. It's only available for PC. You can download it for free on Riot Game's webpage. Furthermore, you could also download the company's latest attempt to capture the eSports arenas, Valorant.
What's coming for the League of Legends in 2020?
League of Legends is launching a new version t for consoles and mobile devices. We're talking about the upcoming League of Legends Wild Rift, which is set to launch by late 2020.
Wild Rift is going to launch for free for the PS4, the Xbox One, iOS, and Android devices. Because of retro-compatibility, it's probably going to be playable on the Xbox Series X as well, but we can't say the same about the PlayStation 5.
LoL: Wild Rift is a version of the PCs MOBA game distilled for consoles and mobile devices. Compared to the real thing, this new title has some changes in the controls, the dynamics, and the characters to make it easier for non-PC users.
Because they had to build a new version for a totally different console, Riot Games did everything from scratch. As a result, Wild Rift has update graphics, animations, gameplay, and mechanics. In particular, the matches are significantly faster as the arenas are smaller, but you'll get the same 5v5 MOBA experiences you expect from a LoL product.
Wild Rift is currently going through an open beta period on Android and iOS. You could already pre-register on the Goole Store. On console, though, there's not enough information yet, but you could sign here to receive the free open beta updates.
League of Legends is always going to be free
League of Legends: Wild Rift will be available for free. All heroes, features, and loot is also available for free as there are no in-game pay-per-win gateways.
Speaking of which, this one of the best things about League of Legends. Developers keep evolving the game as they release expansions, features, characters, and patches constantly. You can enjoy the whole content without paying anything because the game asks nothing from you. If you wish, though, you could support the creators with voluntary donations. Additionally, you could buy extra apparel for your characters.
On top of that, Wild Rift has cross-platform functionalities, which means you could play a match from your PS4 against some on a PC. However, people playing on a mobile device get a stripped-down version of the whole game.
What do you think about League of Legends? Do you think this is the best free-to-play MOBA, or is there another favorite for you? Leave your comments below