Fans were waiting for such news and we got it. Riot Games finally gave a date and a place for the LoL Worlds 2020 championship. The setting for the finals? A ginormous Shangai football stadium. Not even the pandemic is slowing down the eSports scene.
The League of Legends World Championship is happening between September 25 to October 31, LoL publisher Riot Games also said they will host the event again in 2021 on North American stadiums. Then, Worlds will come back to China in 2022.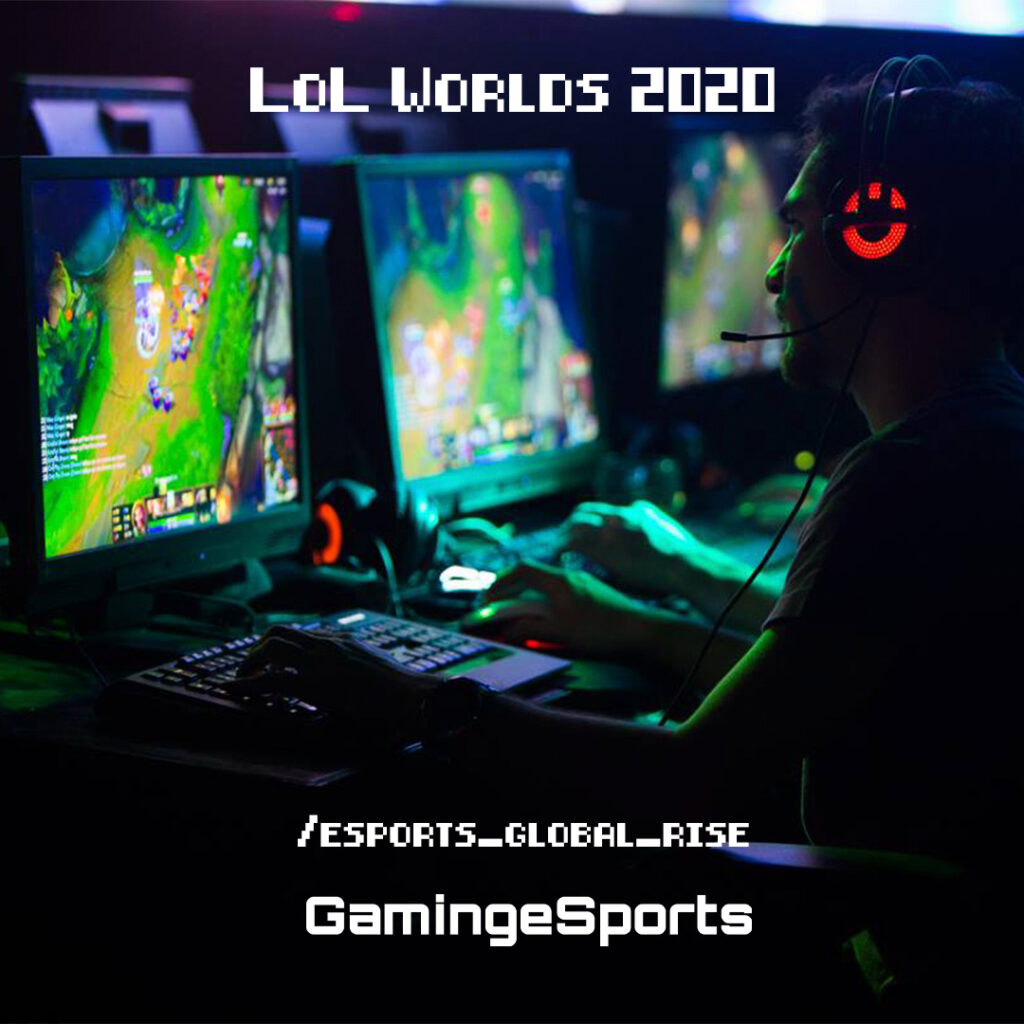 The pandemic is not slowing down eSports
The Covid-19 global health crisis was putting a lot of buts to LoL's biggest tournament. The annual Worlds Championship had its first edition in 2011 and it has never stopped. More than that, it grows on audience, sponsors, and scenarios every year. Is part of the reason why this free-to-play MOBA is so popular.
And there was a lot of pressure about the Lol Worlds 2020 global tournament. It seemed like Riot had to either adopt an altered format or abandon the tournament all-together.
However, other than a few location changes, the event will stay the same.
Lol Worlds 2020 finals on the Pudong Stadium might be open to the public
The initial Lol Worlds 2020 plan was to hold the tournament in different Chinese cities. However, Riot said this year's Championship needed to happen in a single location. The reasoning behind it is Riot wanted to keep close control on the show's environments, which was going to be harder the more people had to travel from one place to another.
There's not going to be a live audience, though, so the event remains tight and closed. Even so, there's a possibility of opening op the Pudong Stadium for the finals. In that regard, the Pudong Stadium is the scenario for the finals, although the players will stay on another specified Shangai location for the rest of the tournament. Riot Games probably wants to keep it private and clean.
As of now, Riot has said they will deliver "digital experiences" to the viewers so that probably means we'll get to see the tournament on Lol's different streaming platforms like the fresh LoL eSports portal.
This is the third time China hosts the LoL Worlds Championship. Either way, Riot will return to China in 2021 for a multi-city LoL tour.
Gaming Stadiums are popping everywhere
Using a football stadium as an eSports holder is not very common. These facilities are usually bigger than what eSports tournaments really need. That said, the presence of the Pudong Soccer (34,000 capacity) on the Worlds Championship shows how eSports audiences keep growing.
Currently, Asia has the biggest eSports fan base, but there's also a growing audience in the USA, Brazil, Mexico, UKA, and Spain. Because of that, sponsors have been developing custom eSports stadiums since 2019. They are built just for gamers, so there are no basketball hoops on sight. Why not? The Goldman Sachs consultor agency estimates eSport will bring about $3 billion in revenue in 2022.
These stadiums have playing areas, broadcast studios, and training facilities like any other. They also have strong Wi-Fi, large screens, and powerful speakers.
On top of that, eSports stadiums have large foot courts and social common spaces to encourage socializing. These two aspects are essential as an eSports tournament can last longer than a football match. That means developers have to create stadiums that deliver an immersive experience akin to a night club: fans need to stay within the stadium when they get tired of the games.
Tencent's Riot Games has various small arenas across the world for its massively popular League of Legends professional matches. For example, there's a sleek stadium on Olympic Boulevard. not far from their Los Angeles HQs. It has its own gift shop, food court, training facilities, and more.
Speaking of which, take a look. This is Riot Game's advertising on the Lol Worlds 2020 championship.
eSports peeking popularity levels during the pandemic
Comscore's 2020 State of Gaming stats are showing how eSports are growing further than ever during the global health crisis. As the Covid-19 has shut down traditional sports, fans have flocked to the gaming tournaments.
Audiences watching live streaming eSPorts tournaments are reaching record levels. There were hopes that traditional leagues would return by the half of the year, but most of the world is still on hold. However, only time will tell if the levels will go on after the traditional sports resume their normal routines.
The State of Gaming studio evaluates the gaming segment to improve gaming advertising in general. The studio found out there were about 210 million online players in May every day, which is about 50% more than May 2019.
Furthermore, 38 million American houses had a video game console compared to 9 million households a year ago.
Mobile gaming is also rising with over 50% of the gamer population playing on their mobile devices against 36% playing every day on their PCs. However, mobile-only gamers are only about 15%., whereas 1 in every 3 gamers play on all platforms (PC, console, and mobile devices).
There's still plenty of work to do for eSPorts to challenge traditional sports. The single most-viewed gaming events in 2019 amassed about 4 million. It was 2019's Lol Worlds Championship, and it was a record-breaker.
So far, 2020's most-watched eSPorts event reunited about 1 million online viewers as the first part of the year saw a dwindling number because of the global crisis. Still, their best numbers stats pale in comparison against a regular NFL match boasting about 16.5 million viewers. A Champions League soccer football o the Super Bowl finals can boast over 100 million viewers.
Many people still question if gaming can be considered a sport. Still, the International Olympic Committee is discussing eSports inclusion into the 2021 Olympic Events.
Can Lol Worlds 2020 beat records as well?
So, yes, the eSports scene is growing, but not just as much as the regular video-game industry. For example, there're 10 million Xbox Game Pass subscribers, and that's all about casual gaming.
More so, eSports is not challenging traditional sports yet. They might never pose a real threat.
Still, we have to wait and see the audience of the Lol Worlds 2020. Year after year, it becomes the most-watched eSports event. Do you think Valorant can do the same?