Driven by the massive success of Disney's MCU (Marvel's Cinematic Universe), Marvel's Avengers by Crystal Dynamics is one of the most anticipated games of 2020. And maybe there's a good reason for that…As a sign of good faith, its promise growing. And because fans were asking for him, the Hawkeye character is also debuting on Marvel's Avengers AAA game a couple of months after its release date.
Game developers Crystal Dynamics have revealed the first post-launch DLC is adding Hawkeye as a playable character. They announced the news during their War Table Livestream, where they share the latest info about the much-awaited super-hero title.
He's only the first of many. Publisher Square Enix explains Marvel's Avengers will deliver an expanding universe with a lot of free content coming out every year for all players.
Let's take it as an excuse to share everything we know about Marvel's Avengers. This is the game that wants to compete against the Batman Arkham Knight trilogy and the already established Marvel's Spiderman Franchise. Only time will tell.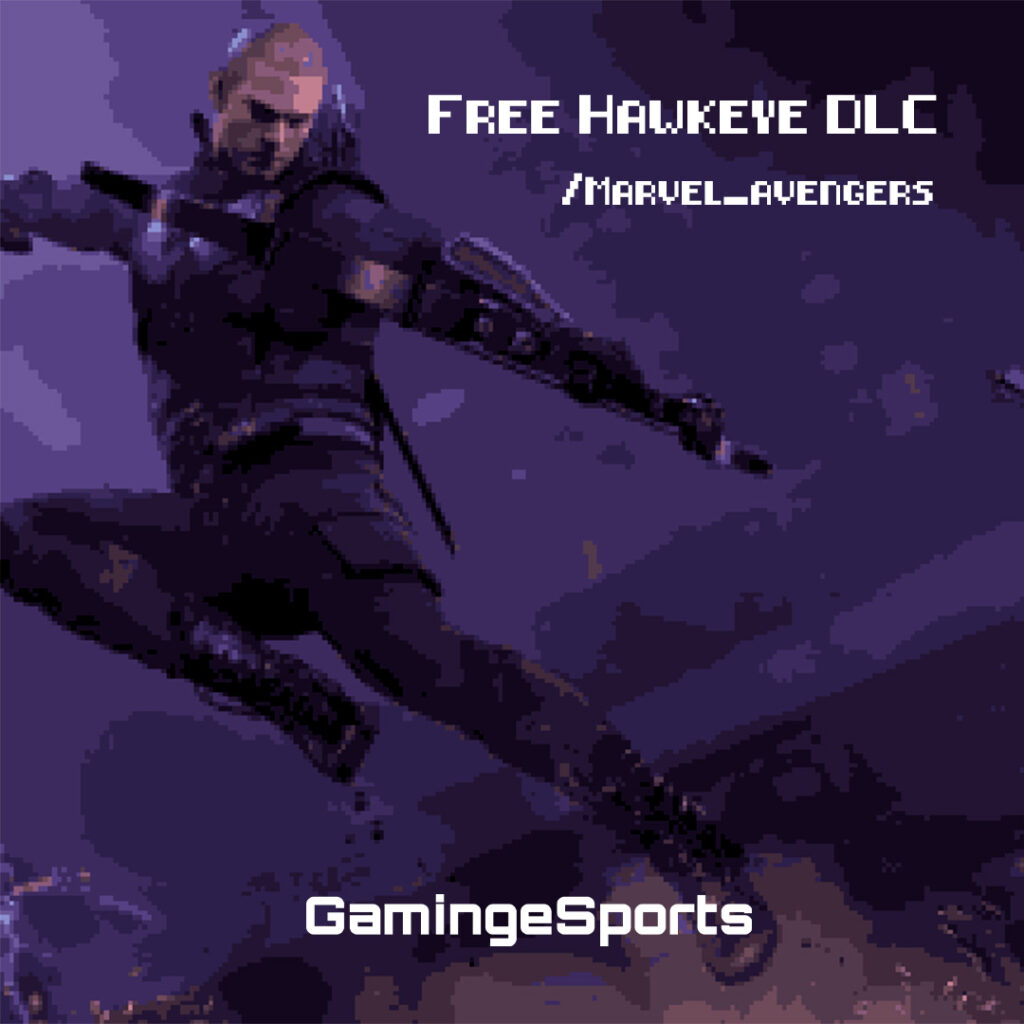 Hawkeye is going to be a Free DLC
The upcoming PlayStation exclusive Marvel's Avengers is premiering very soon. Just a couple of months before its debut, it turns out that Hawkeye (Cliff Burton) is joining the game rooster.
It seems that the studio has listened to the fans and decided to include the famous archer. Hawkeye is going to be a free downloadable character as the first DLC that will become available for Marvel's Avengers. He's debuting around December 2020.
The studio went ahead and said:
"You asked for him and we're thrilled to bring him to you:"
Crystal Dynamis said they took the best ideas they could find on Hawkeye's source material, the comics. Then, they included some of these storylines and characteristics on their post-A-Day Universe. Some of the inspirational comics are Old-Man Hawkeye, and My Life as a Weapon,
Hawkeye will have his very own in-depth main mission. This part is going to be separated from the main campaign either as a single-player or as a co-op (offline/online) experience.
Hawkeye is reaching Marvel's Avengers post-launch. Here's how the character currently looks.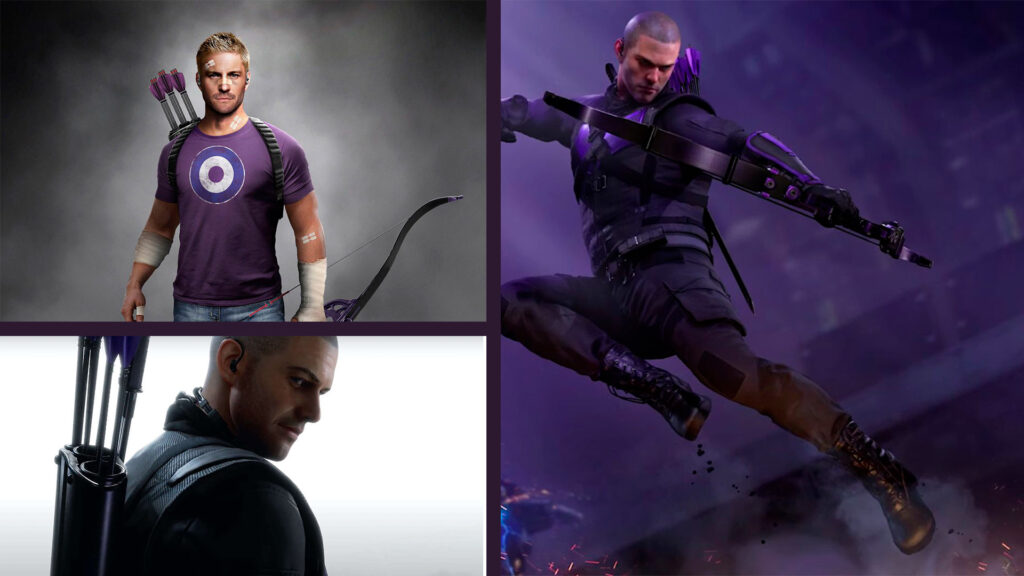 Post-Launch Initiative
The Cliff Burton storyline is not the only thing Crystal Dynamics is launching post-release date. The studio is now unveiling details about what they call "The Avengers Initiative."
The Initiative will expand the in-game universe even further. Publisher Square Enix has explained owners of the game can expect years of new heroes, missions, gear, lore, and overall content along the way. The best part is that everything is going to be free. All of Marvel's Avengers DLCs, expansions, add-ons are part of the package.
Take a look at the Hawkeye Reveal Trailer. Keep in mind Hawkeye is just the first look at the ever-expanding Marvel's Avengers' Universe the studio intends to create and deliver.
Marvel's Avengers Release Date
Now that we've cleared that out, it's time to share Marvel's Avengers release date.
The game's publisher Square Enix had a May release date. However, they recently decided to push it back until September 4, 2020. Square Enix explains the game is running late because of the pandemic and won't be releasing any sooner than that.
For further context, Square Enix also delayed the release date of their Final Fantasy VII Remake, which is already out as a 1-year PlayStation 4 exclusive.
So far, though, the beta access stays the same. The beta kicks off on August 7. Those who made the PlayStation 4 pre-order will get the beta access to the game. Then, Xbox One and PC pre-orders are kicking off on August 14. Lastly, there's going to be an open beta for PS and Xbox One between August 21 and August 23.
In turns out both studios are struggling with a "home office" situation, so it's only fair to expect a substantial delay. More so, Crystal Dynamics describes their upcoming Marvel's Avengers title is about giving players the ultimate Avenger experience. That probably takes some work, and, as we've seen, we already got some new content in the form of the Hawkeye character coming out very soon.
Who can play it?
Marvel's Avengers was announced in 2017 as The Avengers Project. Square Enix unveiled the game at E3 2019 as Marvel's Avengers. As it is now, the game has received some criticism for the plastic look of its characters and seen an unclear message about the kind of game it's going to be. Since then, we've seen some visual upgrades as well as some clarity on the gameplay.
The game is releasing on September 4 for Xbox One, PlayStation 4, Windows 10 computers, and Google Stadia. The publisher has confirmed it's launching for PlayStation 5 and Xbox Series X as well. Either way, remember the upcoming Xbox has full retro-compatibility features.
Now, before we talk what this game is about, take a look at its last trailer:
Marvel's Avengers: We finally know
Square Enix had trouble explaining what this game was so, for a time, we didn't even know if Marvel's Avengers was an open-world RPG game, a linear action-adventure title, a co-op multiplayer world, or anything in between.
Previously, the publisher described the game as a "bespoke campaign", whatever that is. Nowadays, though, we think this is where Destiny 2 meets Marvel's Spiderman: sci-fi, story-driven action, RPG elements, and cinematic feels.
Why do we know that? Well, many people are unaware that there's already a gameplay trailer out there. Between the gameplay trailer and subsequent Square Enix presentations, we know a couple of things.
The gameplay trailer sees Thor going through the game's prologue, the A-Day.
The A-day Prologue
The A-Day is a linear, cinematic battle that begins at San Francisco's Golden Gate Bridge. The Taskmaster and his minions attack the site, whereas the Avengers are there to stop it. We saw the San Francisco attack on the original reveal trailer, though, and now the gameplay trailer follows Thor as he dukes it out against a bunch of mecha forces.
Combat is very melee oriented, with each character featuring heavy attacks, light attacks, dodges, and blocks. On Thor's side, we can also see some magic attacks, ranged abilities, and special skills, so we expect every character to have one. For example, holding the "Light Attack" button lets Thor spin his hammer around for a rapid thunderous tornado.
The core combat feels like God of War or Spider-Man. There's plenty of liberty to move around and the characters feel lively, unique, and agile. It looks satisfying and fine-tuned.
Crystal Dynamics says the game moves away from Fran Francisco soon after the prologue. However, the game relies on the same cinematic approach. We take this as a story-driven linear action game.
What Marvel's Avengers is about
Probably, we're going to have a set of levels to defeat with either Avenger we choose, albeit some levels are going to be fixed to a particular character. Furthermore, within each level, there's going to be a set of side quests we can complete for additional rewards (similar to what we saw on Starcraft II).
Crystal Dynamics senior brand director Rich Briggs says the levels are going to be very big and open, though, so they are not going to be as linear as the prologue segment.
Briggs has also explained the game will have two kinds of missions: the story missions, similar to what we saw on the A-Dat, plus the side quests.
Before we go on, here's an additional trailer detailing the plot of the game:
The main story and the Warzone side quests
Crystal Dynamics added the Warzone Missions as the in-game side quests. These are looser segments you can play with up to three people cooperatively, either online or offline. If you're on PC, though, you can only play it online as there are no split-screen features.
The main story is about re-assembling the Avengers team. After the failed battle at San Francisco, each hero is broken, hurt, and without hope. Your job is to rejoin the team to face a new enemy. The big bads in town is the evil tech corporation known as Advanced Idea Mechanics (AIM).
During the Avenger's absence, AIM has advanced with its Synthroid AI soldiers to protect human-kind against super-powered people. They are evil, we know this, but they are also very cunning and able to convince the ones you're trying to protect.
As you advance your fight against AIM, you can repeat Warzone missions with human or AI teammates. These missions are part of the main storyline, so they won't feel like something out of the blue. That means completing a Warzone mission can give you access to the main story quest. Or completing a story quest gives you access to a new Warzone mission.
Characters you recruit join you on the Helicarrier, which is the hub. the base of operations. From the Helicarrier, you then choose your next mission. For example, the Warzone quests are about cooling down a conflict in different parts of the world, and you can take any more on the hub for these "hot spots." All of the missions include a Power level ranking that gives you a sense of difficulty.
The first character you'll get to play is the Inhuman Kamala Khan, who uses her shapeshifting abilities to grow in strength and size. There's quite a lot of job to do. Tony Stark has faded into the world because he feels like a failure. Thor abandoned his mighty hammer for he no longer feels worthy. Or the Black Widow is back as a lone-wolf spy with a dubious moral compass. So on and so forth.
Marvel's Avengers RPG Elements
Each mission you complete levels up your heroes. You gain XP for their skill trees, unlock moves, combos, and abilities. More so, your characters progress according to the desitions you take.
Furthermore, you earn outfits and gear for your heroes on the missions. Like we've seen in many games before (like on the Borderlands franchise), the gear comes in different levels of rarity. Naturally, rare gear is more powerful than common gear.
These gear might be armor pieces for Iron Man granting bonus perks, stats, or power-ups for a particular ability. It could also be an outfit for The Black Widow to improve her combat abilities. Or it could be a particular ammo type for Hawkeye that has a better effect against AI opponents.
Missions will always reward gear. You can see the available reward on the Heliecarrier so you know if facing a tough enemy is worth it. However, there's also going to be some random drops as you kill enemies, and all of the gear is character-specific, much like on the Destiny franchise.
The skills, desitions, and gear work together to craft the Avengers that match your playstyle. On top of that, you can customize their apparel.
Lastly, it seems there's going to be a resource system we don't know about yet.
With all of that said, we can have a taste with this PlayStation beta showcase:
Marvel's Avengers Confirmed Playable Characters
Captain America
Thor
Hulk
Iron Man
Black Widow
Ant-Man
Ms. Marvel
Kamala Khan
In Summary
As it is, Marvel's Avengers looks like the biggest game package we've received since the ever-present Grand Theft Auto V. And much like Cyberpunk 2077, this title is not going to be exclusive for any platform. We all get to play it.
So far, this game is promising a lot. There's nothing like it. There's no other game out there releasing a constant stream of free expanding content as the video-game industry has relied instead upon the paid-per-DLC policy.
What do you think about this upcoming title? Leave it on the comments below!