Do you know what's even better than playing next-gen games? Buying a subscription service. At least, that's what Microsoft seems to think now that they've confirmed their marketing strategy on yesterday's Xbox Showcase for their Xbox Series X Games.
The list of the upcoming exclusive Microsoft titles is very promising, though, as it seems the company is upgrading its catalog with more variety than ever (shooters, RPGs, action-adventure, open-world, children's games, horror titles, …). The upcoming rooster also includes potentially must-play next-gen selections.
But in the era of a non-sensical amount of streaming TV fees, one of the two available next-gen consoles is taking the same route, for better or worse. There's something very clear here, something Microsoft's Phil Spencer repeated constantly. The Redmond tech giant wants to sell Xbox Game Pass memberships more than they want to sell games.
And is that a bad thing? I think not. I think we could be playing all of these titles on our PCs or our Xbox One without paying over $60 for each one.
The Xbox Showcase
The Xbox Showcase was a July 23 event were Microsoft highlighted the upcoming Xbox Series X Games. They shared the whole meeting on various streaming services as very few people were able to attend because of the pandemic.
I was able to see most of the Showcase through a YouTube Live video link. The event unveiled trailers for some very promising Xbox Series X exclusive selections like Halo: Infinite, Fable, Forza, The Medium, or Avowed.
We're not getting as many shooters as we thought, which is a good thing. There's a great variety of genres, and thus I'm discussing every game down below so you can tell me in the comments which ones are getting you hyped.
Now, on top of showcasing what people came to see, which is next-gen gameplays, there was a constant reference about how these games were going to be available for those who pay the Xbox Pass fee.
Most of us have waited for so long for the PlayStation 5 and Xbox Series X news to set our minds on what to buy during this console war. Now, some of the Xbox Series X games we saw showed us that special extra. Upcoming titles like Fable makes me want to save some money for when the Xbox Series X comes out in November 2020. Others, like Halo: Infinite, make me wonder if next-gen consoles are truly offering something different.
The New Xbox Generation is all about the Xbox Game Pass
Decided to make us believe we can jump forward next-gen consoles on by late 2020, both Microsoft and Sony keep playing hide and seek. The Xbox reveals something, and then Sony follows part.
The Xbox Showcase was supposedly about revealing Xbox Series X games. However, that wasn't their main focus. Instead, Phil Spencer made Microsoft's intentions very clear from the get-go with a message for Xbox Game Pass users at the start of the conference.
"Game Pass members will be able to play all of the games you see today" – Phil Spencer
Maybe that means nothing for the ones of us who only want to play AAA titles. Nevertheless, I think Microsofts offers great-value memberships you could take advantage of. Let me give you a reminder of what the Xbox Game Pass is, which is something I already clarified on my previous Xbox Series X review.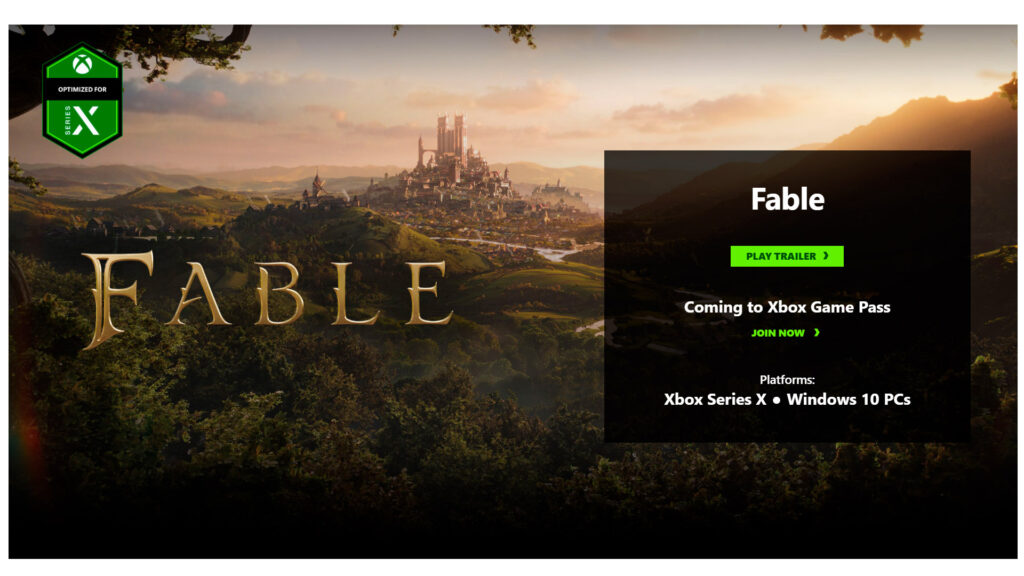 What is Xbox Game Pass anyway?
The Xbox Game Pass is Xbox's main service right now. It's the cheapest package they have, and it's also a worldwide bestseller with over 10 million users around the globe, which is about 1/5th the number of Xbox One units sold.
Right now, the fee is about $10 per month, and there's a 14-day free trial. It can get cheaper if you pay for a whole year immediately, though.
Paying the fee gives you access to over 100 games you can play whenever you want, which includes exclusive Microsoft titles on release day. In the real sense, the catalog has a short selection of indie titles plus a bunch of attractive AAA games. The catalog keeps changing, so, much like Netflix, whatever you play today might not be available a year from now.
You can play all you want with Xbox Game Pass, but you can't play online, which means you can't access the multiplayer features of your Xbox Game Pass games unless you pay for an additional service.
Here's where Xbox Live Gold comes in, which is all about giving you the multiplayer features for a monthly fee that's about $10 as well. Additionally, the Xbox Live Gold offers two monthly free games you can download for a short period, on top of special discounts on Xbox Store games.
Lastly, you could go for the Xbox Pass Ultimate bundle, which includes both the Xbox Live Gold and the Xbox Game Pass.
As it is now, users need to download the game to play, but the game goes away when the membership ends. When the Xbox Series X launches, though, the Xbox Game Pass Ultimate subscription is also including Microsoft's upcoming game streaming service, so far known as Project xCloud. That means that, instead of downloading a game, you could just stream it. Moreover, the cost for the whole bundle is going to be $14, cheaper than it is today.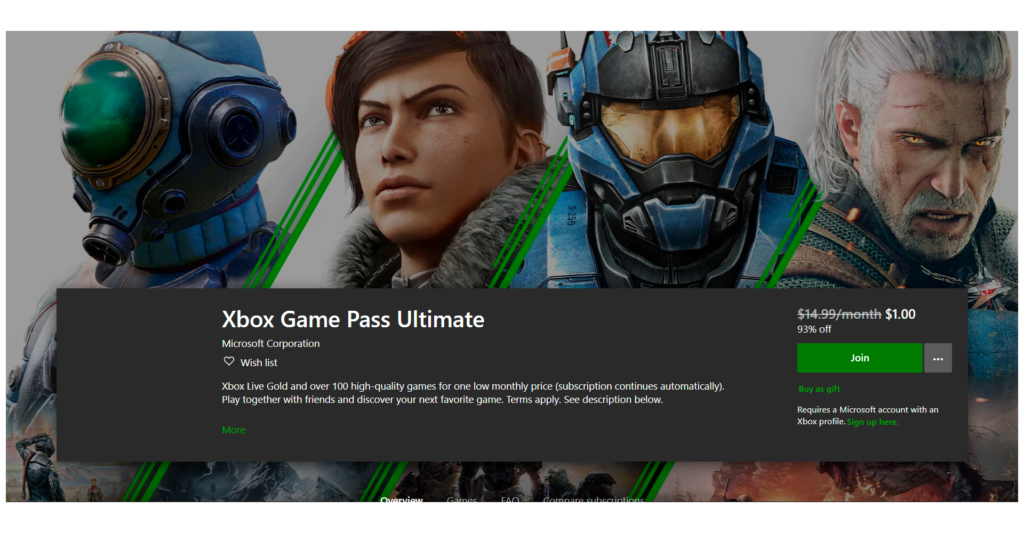 What the Xbox Series X is offering
We were right on our previous Xbox Series X review to highlight its services, as that's the point where Microsoft is ahead from PlayStation. Even though PlayStation already has its game streaming service (PlayStation Now), it hasn't proved popular, convenient, or particularly interesting because of its game rooster.
The key to the Series X's success or failure is the Game Pass, then. The "4K/60fps" promises are a secondary deal given that, under the right game developers, both the Xbox One and the PlayStation 4 still look stunning. Plus, 4K screens are not standard technology. I bet 1080p is going to remain king for many years simply because it's more affordable, less resource hungry, and easier to the eyes.
The great change is not about ultra graphics or the SSD speeds. The real change is how easy and cheap playing is going to be on the Xbox Series X. Having said that, let's discuss the upcoming Xbox Series X games we saw on the showcase.
Xbox Series X Games
It's getting harder to surprise users with game graphics. Visuals can only go so far, whilst other gameplay functionalities are left behind. For example, no good can come from 4K visuals with short draw distances, still resolutions, or awkward face movements. In a way, that's exactly what happened with the gameplay trailer we saw on Halo: Infinite.
I'm leaving all of the new Xbox Series X game trailers down below so you decide if these titles are special. I want to know if you think these titles look different than the actual console generation. Keep in mind, though, that game studios will take some time to squeeze the maximum potential the Xbox Series X offers.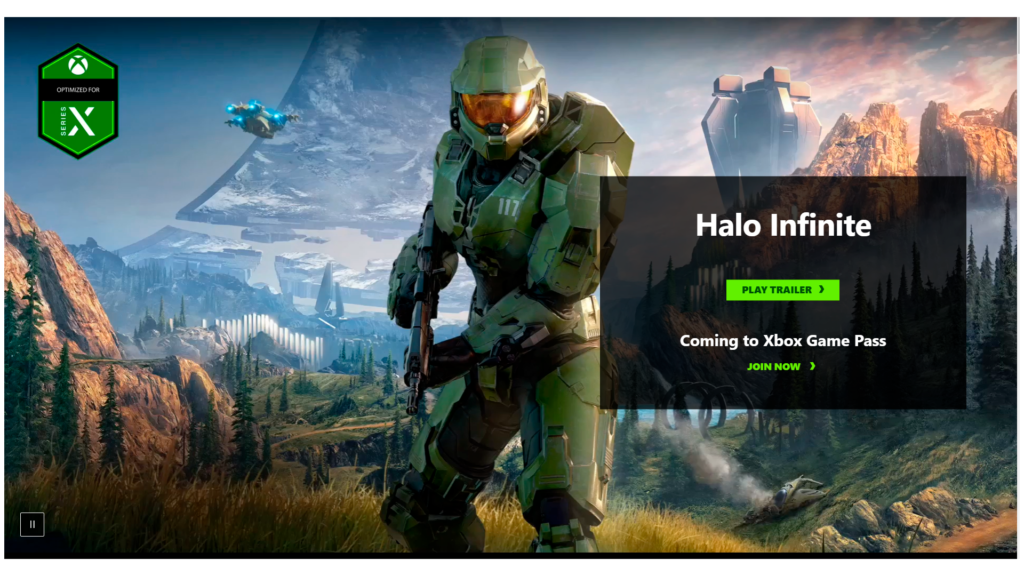 The Medium
An interesting entry on Xbox's upcoming selection of exclusive titles is The Medium. This is a horror game that offers unique split-screen gameplay where you see the character moving across two parallel universes at the same time. That's something we've never seen before, and I'm very glad the gaming industry is finding new ways to innovate.
Every story has two sides. A regular rational one. But also a darker, deeper truth. Not unlike a nightmare. I can see borh. Worst. I can live them.
I'm putting The Medium first because it's by far the most promising title. Watching the trailer alone was an experience. It's a game that's set on a whole other level with its dual-reality gameplay, which means it renders two different scenarios at the same time.
The game looks like the best parts of some of the highest-rated horror games of all time. It has the suspense and exploration elements of Alan Wake, but much darker. The Medium has the demonic presence of Evil Within, only much worse. A game withDishonored's reality-bending features, but much more dangerous. Now add the haunting OST of Resident Evil 2 Remake, only better.
Avowed
Back in 2018, when Microsoft was sharing the first news about the Xbox Series X, they highlighted their new alliance with video game masters Obsidian. It seems like it's paying off very soon.
Avowed is a very promising first-person RPG made by Obsidian, the reputed game developer behind titles like Star Wars: Knights of the Old Republic II, Fallout: New Vegas, Neverwinter Nights 2, Pillars of Eternity, and The Outer Worlds. Now, Avowed is the first Obsidian title working alongside Microsoft Studios.
This Xbox Series X Game is an exclusive title. It's set in the "Eora" world, where swords, wizardry, and the undead collide. It's the kind of game RPG fans are waiting for. However, there's no word about its release date.
Avowed is indeed the title that can take the throne from the long-running fantasy-RPG leader, The Elder Scrolls franchise. It's probably going to release before TE: VI.
Tetris Effect: Connected
Believe it or not, Tetris Effect is one of the most popular games of the current-gen. Now, this ever-present video game is coming back with revenge: a multiplayer. This is an exclusive Xbox Series X Game but, as you expect, it will arrive for PC as well. 
Check here for the trailer
.
Halo: Infinite
No matter what you think about the trailer, you can't deny that Halo: Infinite is one of the most awaited next-gen games. This new entry brings Master Chief back with an astonishing change: the first-ever Halo open world running on ultra-fast load speeds and incredible visuals.
You can see how the quality is different the moment you see the main menu on this 8 minutes demo. The haunting Halo music starts kicking to introduce us to a new planet where Spartan 177 must survive and fight back hordes of aliens.
It also seems like 343 Industries has put a lot of heart into the plot. At the same time, Microsoft promises this is the biggest Halo title to the date. It's 3x times bigger than the last entry.
Oh, there's a huge catch here: this is not an Xbox Series X gameplay, it's a PC gameplay.
Fable
Fable is one of the most iconic Xbox sagas. These are action RPG games set on a mystical land full of magic and adventure. It's the kind of game where your actions determine the fate of the world and your characters.
The studio behind Forza Horizon, Playground Games, is also behind Fable, which is set to debut by mid-2021. So far, there' only a very short teaser video…but it's a very promising one.
Microsoft closed the Showcase with the Fable teaser trailer, which is going to be an Xbox Series X and PC exclusive.
Forza: Motorsport
What's an Xbox without its family-friendly Forza game? The exclusive career title is coming back with next-gen graphics and next-gen lading screens. Microsoft is also promising Ray Tracing plus an enhanced gameplay experience.
It's set to release for both Xbox and PC. It's launching by late 2020.
Everwild – Eternals
Exclusive Xbox Game Studio's game developer Rare now brings Everwild – Eternals, the Xbox Series X Game that promises to be the "Zelda: Breath of the Wild."
Rare is a prior Nintendo ally. They were the ones behind massive hits like the Donkey Kong Country saga, Golden Eye 007, and Super-Mario 64.
As Dusk Falls
"As Dusk Falls" is an exclusive Xbox title made by Xbox Game Studios and INT./Night. This is an interactive title revolving around a family drama.
It looks and feels like a Telltales kind of game.
S.T.A.L.K.E.R 2
It's an exclusive Xbox Series X game. It mixes suspense and horror with the intense action game we already knew in the first entry of the franchise.
Warhammer 40.000: Darktide
If you're short on shooter games, we've got Warhammer's new entry, 40.000: Darktide. It's coming out on 2021 for the Xbox Series X and PC.
The Gunk
This is a very interesting title made by "Steamworld" creators. The Gunk is a third-person action-adventure game with plenty of emphasis on exploration. It seems to be an open-world Xbox Series X Game with exquisite graphics, gorgeous music, and fine-tuned gameplay. I has what it takes to be the game of the year.
Phantasy Star Online 2: New Genesis
SEGA's new title is taking us to a fantastic world in Phantasy Star Online 2: New Genesis. This is an exploration game with anime aesthetics and gameplay that reminds us of Monster Hunter World. It's set to debut in 2021.
Crossfire X
Remedy studios bring us a "realistic" first-person shooter. Crossfire X wants to be one of the big AAA next-gen titles. It's an Xbox Series X Game set to debut by late 2020, probably at launch. I'd say there's going to be bundles that include Microsoft's upcoming console, a controller, and Crossfire X.
On a second look, though…is this a trailer for a Michael Bay movie? It has explosions, pop-rock, and bearded white characters. All of the ingredients!
Echo Generation
Echo Generation is a small game made by a Canadian indie studio. It has an '80s aesthetics and feels like if "Stranger Things" were a video game. Or, better yet, it looks like a second attempt at the crazy Earthbound world.
There's not much info about this 2021 title, but it seems to be a turn-based RPG game.
Hello Neighbor 2
Another small indie game made by Gearbox Software. The original action and suspense title have been a while in the market now, and now the sequel enhances its already fun mechanics and graphics.
 Balan Wonderworld
Balan Company is Square Enix's little sister. Their first game is Balan Wonderworld, which is going to be a platform game with cartoon-anime aesthetics.
This Super Mario Odyssey copy of sorts is a kid-friendly action-adventure game The characters get access to apparel, and each apparel gives access to a certain set of powers to fight against the enemies.
Balan Wonderworld will premiere in Spring 2021 for both the Xbox One and the Xbox Series X.
Xbox Game Pass available for Windows 10
Xbox Game Pass is also available for Windows 10 computers for the same fees. It works through the Windows Xbox App. Moreover, you don't have to pay the extra Xbox Live Gold subscription to play online on your PC.
You have to keep in mind that you can't share a Game Pass subscription with two consoles, much less with a console plus a Windows 10 computer. Instead, each subscription only covers a single console / PC, and you can change the console up to 5 times per year.
Because Xbox Game Pass is available for PC and gaming PCs are so popular right now, you could think that Microsoft is stepping its toes. You would be wrong, though: as I said, all they want to do is sell memberships.
We just discussed how next-gen consoles are going to offer a lot more value than any gaming PC you can build or buy right now. Go check our next-gen consoles vs gaming PCs article, as I think both the Xbox Series X and the PlayStation 5 are worth the gaming investment.
Even so, this particular service might be the best gaming subscription there is for PC. There's nothing like it. For a monthly fee, you could play AAA titles like:
Batman Arkham Knight trilogy
Age of Empires I & I: Definitive Edition
Dead Cells
Devil May Cry 5
A Plague Tale: Innocence
Europa Universalis IV
Fallout 4 & Fallout New Vegas
FFXV Royal Edition
Gears of Wars Saga
Forza Horizon 4
GTA V
Halo Saga
Hellblade: Senua's Sacrifice
Metro trilogy
Kingdom Hearts III
Mass Effect original trilogy (my favorite games!)
Metal Gear Solid V
Minecraft
Mortal Combat X
Monster Hunter World
NBA 2K20
Ori and the Blind Forest
PUBG
Rare Replay
Rocket League
Tekken 7
The Witcher 3: Wild Hunt
Middle Earth: Shadow of Mordor & Middle Earth: Shadows of War
Tomb Raider Trilogy
Wolfenstein saga
It all means that whatever you see available the Xbox Game Pass, which includes the upcoming games, is also going to be available for PC on release day.
Even Doom Eternal is there, and we just named that game as the best 2020 fps. Oh, everything Borderlands has to offer is also available for PC via the Xbox Game Pass membership. And it costs less than what you have to pay on console only to access multiplayer battles. How's that for a pitch sale?
Have you already played Borderlands 3? Because we're reviewing this crazy game up next.
Xbox Series X Games and expectations
We expected many exclusive games at launch, but it seems most are coming out by 2021.
There's something else that worries me, which is that most of the games we saw on the Xbox Showcase are not going to be available for the Xbox One at launch. Microsoft promised they were not going to force users to upgrade their consoles, but we don't know if that's going to be the case anymore.
Microsoft is also hiding the information regarding the release date of its next-gen exclusive titles. All we know is that Game Pass is very important. Most notably, the games we just shared are being developed by Microsoft's allies, which is why they present the company's popular service.
In Summary
Microsoft didn't want to sell consoles on its Showcase. They didn't want to sell games either. Their strategy has changed a lot and, instead of selling "masterpieces" like Sony intends to, Microsoft is selling memberships.
The Game Pass is great, it is. There's nothing to hate about it: it's fast, convenient, cheap, and fast. And it has an incredible roster of games. It might not have exclusives like Final Fantasy VII Remake or The Last of Us Part II, but,  Xbox Series X Games are easily accessible and still fun.
Nevertheless, there's enough material to hype about the upcoming Xbox Series X games. But there's also enough doubts to be neutral. Let's wait and see for the actual release dates of the games, as well as the console's price.
In the end, you don't have to miss on the Xbox exclusives you like if you go for the PlayStation 5 instead. You could play them all for 10$ a month! Why should we keep spending $60 for a game we're just playing once?
What do you think? Is there an Xbox Series X Game you want to play? I think I'm going to be playing The Medium, the "Xbox Zelda", and The Gunk (at least). I think I'm done with shooters, but maybe S.T.A.L.K.E.R. 2 proves itself.