The Xbox Game Pass service became available for Windows 10 by late 2019. For a monthly fee of $10, you have access to over 100 video games you can download, install, and play with a couple of restrictions we're about to discuss. However, the focus of this article is showcasing the top 10 Xbox Game Pass PC titles available on the service right now for Windows 10.
Next-gen consoles are here,  but the Xbox Game Pass service is making PC gaming very, very attractive.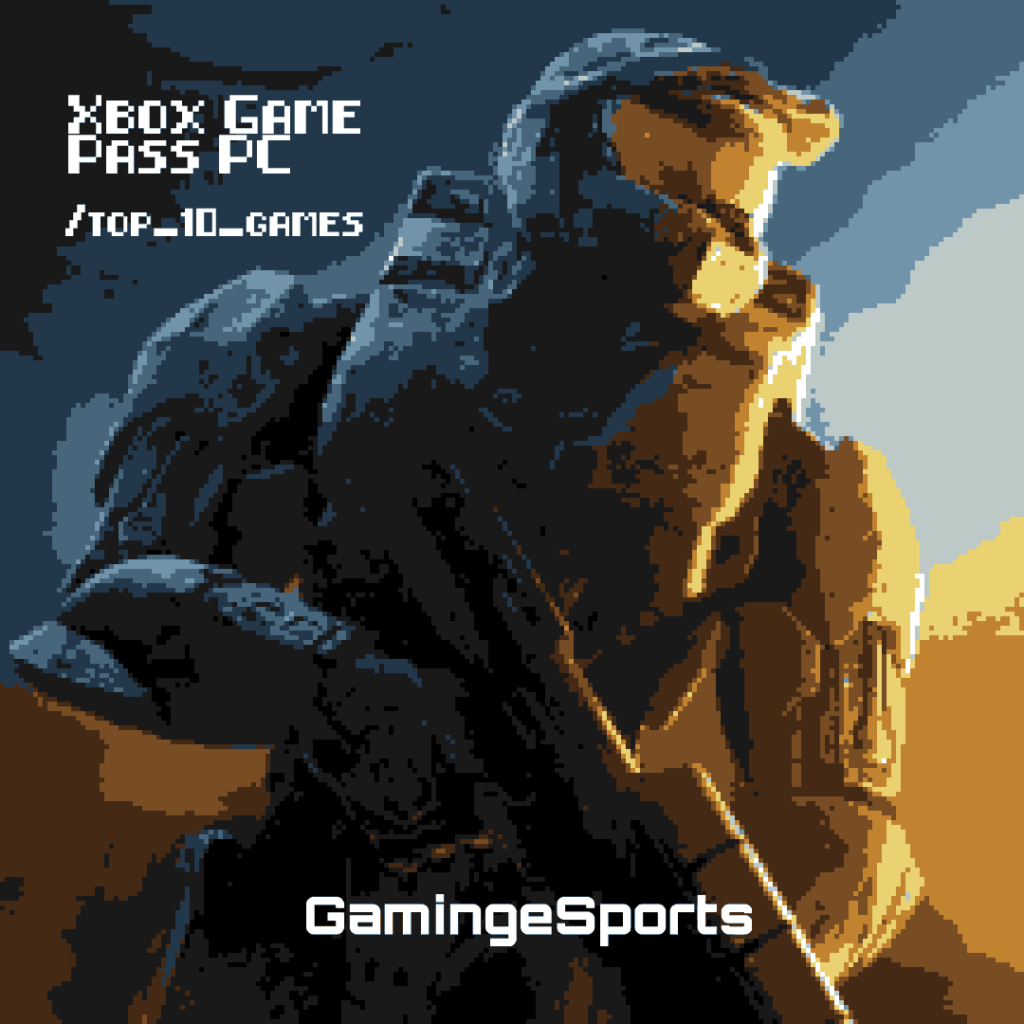 Xbox Game Pass for Windows 10
First, let's discuss how this works. You'd need to open your Xbox Game Pass account from your computer. Any -legal- Windows 10 PC features some sort of Xbox app, which depends on how often you've updated your computer.
You need the newer Xbox Game Pass For PC Beta for Windows 10, you can download it here. Opening up the app will make you set your free Xbox Live Silver account and give you access to the Xbox Game Pass subscription. You can check the web site for further info.
The minimum fee is $10 for 1 month, and there's a $1 introductory fee. However, you could go ahead and pay for 6 months or a year if you're a heavy gamer. That can help you save some bucks.
Here's how it works. There's a growing catalog of video-games you can download, install and play. These are vanilla games with no DLCs and no add-ons as you'd have to pay extra for the additional content. Either way, there's a 10% discount on any in-game content, plus an additional 20% discount on other Xbox Store titles.
There're plenty of incredible choices and AAA titles out there, and there are about 4 new games every month. The rooster includes Microsoft exclusives like the Halo series, the Gears of Wars series, or the Forza franchise on release day.
Most importantly, the service is including every exclusive Xbox Series X game on release day, so we know there's going to be a great emphasis on the Xbox Game Pass PC service in the coming years.
The Xbox Game Pass PC service is on its beta stage.
The downside
As games go into the catalog, some others go out. In a Netflix-kind-of-way, sometimes Microsoft loses rights to a particular game and needs to trade it for another. Other times, they get rights for a particular game and they add it.
Another downside is how you don't get to play online on these base games, only the local (offline) features and campaigns. Playing online needs the extra Xbox Live Gold subscription. However, you can upgrade your membership to an Xbox Game Pass Ultimate to enjoy this feature as well.
Some games missing on the regular Game Pass are included in the Ultimate service. That's because some games don't have any offline single-player modes. Furthermore, the Ultimate club gives players access to some DCLs, perks, in-game events, and more. That means Microsoft regularly adds new in-game content at no extra-costs, which might even include full-on expansions.
Xbox Game Pass Ultimate is also including Microsoft's game streaming service, currently known as Project xCloud. The streaming service is coming out alongside the Xbox Series X in November 2020.
Lastly, no matter what service you pay, the games you download are not truly yours. They go away once your subscription ends.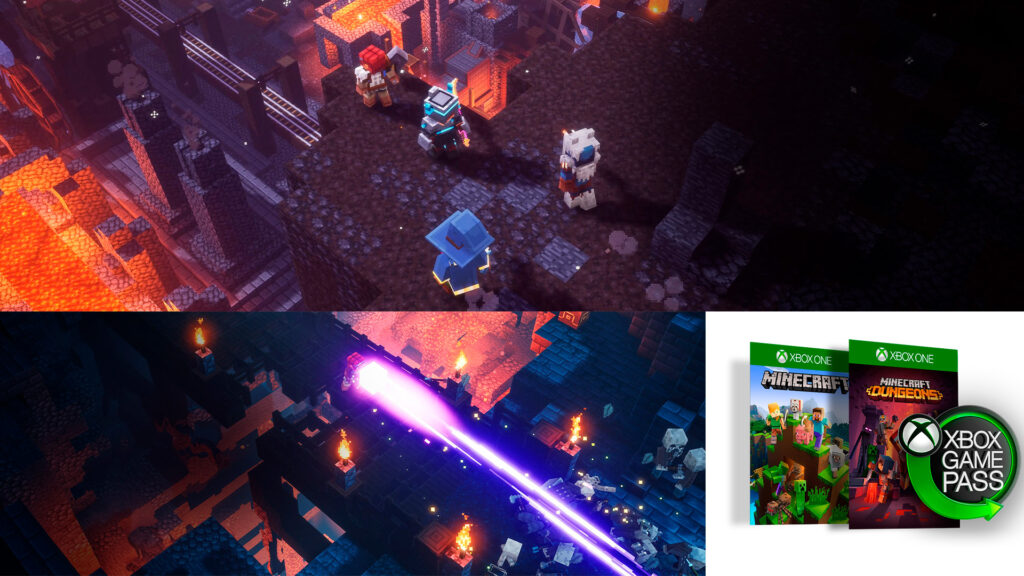 Top 10 Xbox Game Pass games for PC
These are my selections of the best Xbox Game Pass PC  games. Some of these games might not be available the moment you read the article, though. However, Microsoft exclusives do stay for longer
Age of Empires II HD: Definitive Edition
Age of Empires II: Definitive Edition is much more than a simple remake. It's the game that brought real-time-strategy video game genre back to life. It's that good. And because this is a Microsoft Studios PC-only game, it's probably going to stay on the service forever.
For those who don't know, AoEII is a timeless middle-age-centric RTS game that launched back in 2002. The magic behind the game was its historical single-players campaigns.
The campaigns were beautiful, wide, fun, and challenging. Most times, you had to either build up your city from scratch (think of Starcraft or Warcraft), collect and manage resources, build up your defenses,  summon your army, and defeat your foes.
Other times, you had to control a dwindling army across deserts for the heroic prowess of conquering the city of Constantinople.
The Definitive Edition is an HD and 4K remaster of the original game plus its original expansions. Plus, it features the all-new The Last Khans expansion featuring 3 new campaigns and 4 new civilizations. Be advised, though, The Last Khans expansion is significantly harder than the original content.
Additionally, there's a ton of AI improvements to make the game easier, smarter, and more responsive. Overall, it brings AoEII up to date.
There's a chance to play battles against your AoEII friends but, as I said, you need a better subscription to enjoy that feature. Either way, there's the possibility to play crossover against your friends on the Steam store.
Without the online features, though, there's over 200 hours of gameplay, 1,000 years of interactive human history, and 35 different civilizations from all over the world. If that's not enough, you can simply duke it out against AI forces on the game's multiple game modes.
Halo: The Masterchief Collection
For those looking to try the Xbox's biggest hit, The Masterchief Collection is optimized for PC and it's the biggest game bundle in the service.
This is one of the most important game franchises in history with six blockbusters and one hell of an epic experience. For the first time, you can try them on PC thanks to the Xbox Game Pass for PC Beta.
Because this is a Microsoft exclusive, it's going to stay on the catalog permanently. Plus the upcoming Halo: Infinite for Xbox Series X is reaching the service on release day as well, which is around December 2020.
The bundle includes the iconic trilogy. The story follows Master Chief, a superhuman commander fighting an epic war against alien species (The Covenant and The Flood) threatening the fate of humankind.
These games are old, but Microsoft brought the graphics up to date. Here, check it out:
Hellblade: Senua's Sacrifice
I'm turned about this game. Not because I didn't like it, but because it wasn't as successful as it deserves. Hellblade: Senua's Sacrifice is a game by Ninja Theory that debuted on 217. It's an indie game, but it's also a AAA experience with graphics, animations, and a sound mix that could pass as the PS5.
This is an action-adventure horror/psycho-thriller. Yes, it's all of that. It follows Senua, a Celtic warrior that must face otherworldly entities to reach Helhaim to rescue the soul of her dead lover, the Goddess Hela.
At the same time, Senua is fighting against a growing psychosis she believes is a curse. She's being chased by "The Darkness," and The Darkness takes the form of horrendous enemies you get to defeat with your sword.
The plot and character development are neatly constructed. The studio built everything with the help of a Scandinavian literature teacher, neuroscientists, psychologists, and professional writers.
But the plot is not the end of everything good about Hellblade. The gameplay is also a jewel as it's divided into two kinds of experiences. First and foremost, you can explore to your heart's content as you find the way forward through different puzzles. And as you explore, voices in your head keep making you furious, anxious, sad. Most notably, you can use your "Focus" ability to solve the puzzles, which brings forward memories from the path to help you understand the challenges of the present.
Secondly, you have to beat the monsters with amazing swordplay. Bosses and foes block the passage, and so you must defeat them with heavy and fast attacks, dodges, and blocks. You also need to use for "Focus" abilities on some monsters as revealing their "Shadows" is the only way of defeating The Darkness that lies ahead.
Hellblade: Senua's Sacrifice is only included on Xbox Game Pass Ultimate.
Gears 5 & Gears of War 4
The Xbox Game Pass PC beta also includes the best entries of the GoW series, so you can enjoy these explosive third-person-shooters for 10$ a month.
This couple of best-sellers follow a group of badass soldiers on planet Sera leading the war between the humans against disgusting alien creatures known as Locust.
Gears of War 4 (2018) is the highlight of the series as it brought new characters, new weapons, and new gameplay mechanics. It also included the crazy multiplayer mode "Horde 3.0," which pits you and your friends against endless hordes of creatures. On top of that, it includes PVP multiplayer serves that ensure 60 frames per second. Remember that you need the Xbox Live Gold subscription to enjoy the multiplayer.
Gears 5 (2019) gives players a new single-player campaign revolving around a Locust / human hybrid.
You can also go for the Gears of Wars Ultimate Edition which delivers the original game with up to 4K graphics plus a smooth performance.
Bard's Tale IV: Director's Cut
Bard's Tale IV is a 2018 action-adventure RPG classic by indie studio inXile Entertainment. The Director's Cut launched in 2019 and brings fine-tuned combat mechanics, enhanced lore, more dungeons, more enemies, and overall better quality.
Barrows Deep is the fourth entry of this crazy franchise. The story follows an adventurer and musician on a quest to defend a mystical land from deadly monsters and riveting enigmas. It's a 50 hours single-player campaign with over 350 characters that can join your party at any moment.
You can start the game with four different characters (the Rogue, the Practitioner, the Fighter, or the Bard). Each one has 60 skills and together come up with 21 unique classes.
A particular feature of this game is combat. Instead of 2D, 3D, or a dynamic camera, you get to fight with a fixed over the shoulder camera. Furthermore, combat encourages superior tactics, smart thinking, and clever positioning.
It might not be the best RPG out there, but there's something I love about this game, which is the music. It's gorgeous, crazy, medieval, and very well mixed. It even got the studio some awards.
A Plague Tale: Innocence
A Plague Tale: Innocence is only included on the Xbox Game Pass Ultimate service. However, this is one of the most interesting 2019 games.
Innocence follows the grim story of Amica and her little brother Hugo. This is a horror/drama/adventure game where you have to solve puzzles and mysteries to continue. The plot sets a journey through the darkest hours of America whilst soldiers of the Inquisition and nasty swarms of rats chase you.
Can you shoot? No, this is not a shooter. Instead, this is the kind of game where you need to light a torch, find a hiding spot, and wait for the monsters to go away.
Minecraft: Dungeons
Minecraft: Dungeons is not a sandbox game. This is an action-adventure title that mixes the dungeon-crawler formula with a kid-friendly approach.
Set in the Minecraft universe, you have to open your way through the underworld dungeons and mines by yourself of with a team of 4 players max. You can wield powerful weapons, find useful tools you can use and craft, and fight hordes of lurking monsters.
There're some features on Dungeons that are not present on the original game. For example, there're more fighting moves plus better combat gameplay. There's also a larger variety of weapons, armor, and creepers. And, most of all, there's the ability of enchanting unique weapons for ultimate skills.
There're many levels, all of them filled with action, treasure, and lots of enemies. The goal is saving the villagers and defeating the evil Arch-Illager.
Ori & The Will of the Wisps
Strikingly beautiful and emotionally engaging. Ori the Spirit is the protagonist of this award-winning game about a brave being trying to reunite its family, heal a wounded land, and find his true destiny.
Ori & The Will of the Wisps is an adventure 2D platform game that follows Ori and the Blind Forest with new abilities, larger bosses, new weapons, new attacks, and new characters.
Forza Horizon 4
The racing-game Forza is one of Xbox's heavy hitters, so we had to include its latest entry on this top Xbox Game Pass PC games lists.
Forza Horizon 4 includes a VIP Membership, a Car Pass, a Bond Car Pack, a Formula Drift Car Pack, and two game expansions.
Plus, because this is an Xbox exclusive, I can assure this title is staying on the service for a very long time.
Fallout 76: Wastelanders
Because this is an online-only game, Fallout 76 is available on the Xbox Game Pass Ultimate membership.
Fallout 76 is the last entry on Bethesda's iconic dystopian RPG series. This time, the wastelanders enter a multiplayer persistent open-world game where two different factions are fighting for the control of West Virginia.
You are here to follow a new quest by the Overseer of Vault 76. Your mission is to forge alliances with the Settlers and the Raiders.
Now, Fallout 76 is definitely not the highlight of the franchise. Still, fans of the series are going to like playing the familiar post-nuclear online with other 23 people, or co-op with teams up to 4 players.
In truth, the original Fallout 76 was a flop. It was full of bugs, weird faces, and boring quests. The 2019 Wastelanders expansion brought this game back to life.
In a way, Wastelanders is an overhaul. It even brings a new main story, new NCPs, a new reputation system, new weapons, more armors, more enemies, new quests, and more.
https://www.youtube.com/watch?v=P6gKivqVPdA