Toxic gamers are prevalent in almost any type of online competitive games like CS: GO, Dota 2, and even Valorant. This is why most online games have profanity filter features to minimize players' toxic behavior in public chat.
Valorant has the Explicit Language filter option to block out curse words, and it is enabled by default to protect new players from toxic environments. While it's best to leave it that way, if you still want to turn off the profanity filter, you can do so in the Communication options under the Controls tab. 
Launch Valorant.
Open Settings. Click the Cog-wheel icon on the top right corner of your screen.
Switch to the Controls tab.
Select the Communication option.
Under Text Chat, toggle off the Explicit Language filter.
More of a visual learner? we have you covered. Check out our video guide below.
How to Create a Custom Profanity Filter?
In the 4.01 update, Valorant expanded upon the profanity filter option by adding the muted word list. Apart from using the game's profanity filter, you can create your own list of words that you wish to remain hidden from the chat.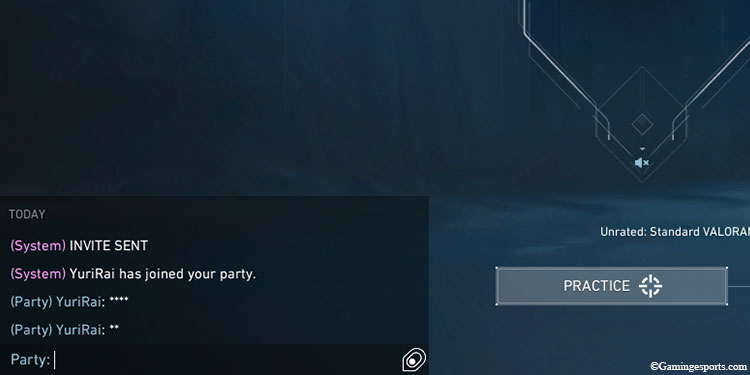 You can either only rely on your muted word list or use it in conjunction with the game's Explicit Language filter to make it even better.
Follow the steps below:
Open Settings.
Switch to the Controls tab and open the Communication section.
Under the Text Chat category, you'll find the Muted Word List option. Type the word in the given text field that you wish to filter out from the chat.
Press the Enter key to add the word to the list.
Note: Currently, you can only add up to 50 words in the muted list, with each word having a 25-character limit.