Mirana, Princess of the Moon, is one of the most easy to play and flexible heroes in Dota. She is a ranged agility hero with moderate physical damage.
Her skills are oriented in such a way that she can be played as a mid hero or support. As an agility hero, she does not have high health so she can die easily if not positioned properly.
One of the advantages of playing or learning to play Mirana is because of her flexibility. She can be played as a mid hero and with a good damage build, she can catch up to other mid heroes. But the role that she shines on is soft support (Position 4)
Mirana can stun enemies for up to 5 seconds making her stun the longest stun in the game.
Skills
All of Mirana's skills are active skills. 3 of them are pretty easy to use. However, her second skill is somewhat difficult and requires some experience.
Two of her skills deal high burst magical damage to enemies and the other 2 are support oriented making her good support and a good damage dealer all at once.
Her skills are:
Starstorm (Q) (T [Legacy Key])
Among all, Starstorm is Mirana's first skill where she calls down a wave of meteors damaging all nearby enemies within a 650 radius. Starstorm also hits enemies a second time within 425 enemies dealing 75% damage.
If played as support, Starstorm can be used to harass enemies. If played as a mid hero this skill can be used to secure farms and harass enemies and also kill enemies if required.
Starstorm does not hit invisible units.
Here's the stats for Starstorm:
Ability :No Target
Pierces Spell Immunity :No
Damage Type :Magical
Affects :Enemies
Primary Radius :650
Secondary Radius :425
Damage :75/150/225/300 (275/350/425/500 with level 25 talent)
Cooldown :12
Mana Cost :80/95/110/125
Sacred Arrow (W) (R [Legacy Key])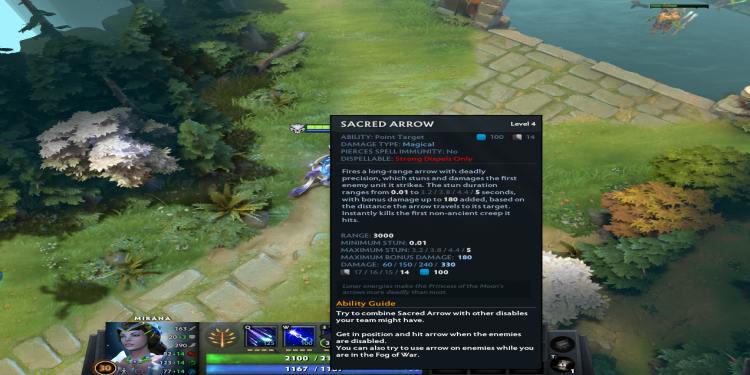 Sacred Arrow is one of the most difficult skills to land in the whole Dota 2 game. With this skill, Mirana throws a single arrow in a direction. The arrow travels in a straight line and stuns any enemy unit it hits.
The movement speed of the arrow is slow i.e. 900, so enemies can see it coming from a distance and dodge it. Due to this reason, it is hard to land this skill and needs some experience to land this skill.
Once it hits an enemy unit, it instantly kills the enemy unit either normal creeps or siege creeps, or jungle creeps. If it hits the enemy they will be stunned depending upon the distance traveled by the arrow.
If the arrow travels for a maximum distance it can stun enemies for up to 5 seconds and a minimum of 0.01 seconds. On a hit, it deals damage to the enemy hero.
The arrow also gives a flying vision of 400 which lasts for 3 seconds when it hits a target. It can also be used to gain vision in a certain condition.
With level 25 talent, Mirana can shoot up to 3 arrows. All these arrows cannot hit the same target.
The stats for Sacred Arrow are:
Ability :Point Target
Pierces Spell Immunity :No
Damage Type :Magical
Affects :Enemies
Dispellable :Only Strong Dispel
Cast Range :3000
Maximum Distance :3067
Movement Speed :900
Damage :60/150/240/330
Maximum Bonus Damage :180
Minimum Stun :0.01
Maximum Stun :3.2/3.8/4.4/5
Number of Arrows :1 (3 with level 25 talent)
Cooldown :19/18/17/16 (17/16/15/14 with level 10 talent)
Mana Cost :100
Aghanim Scepter
Aghanim Scepter upgrades Sacred Arrow for Mirana. With aghanim scepter, Scared Arrow applies Starstorm around it. Starstorm is applied to enemies in the Arrow's path and a second meteor is applied to the enemy that is hit by the arrow.
Leap (E) (E [Legacy Key])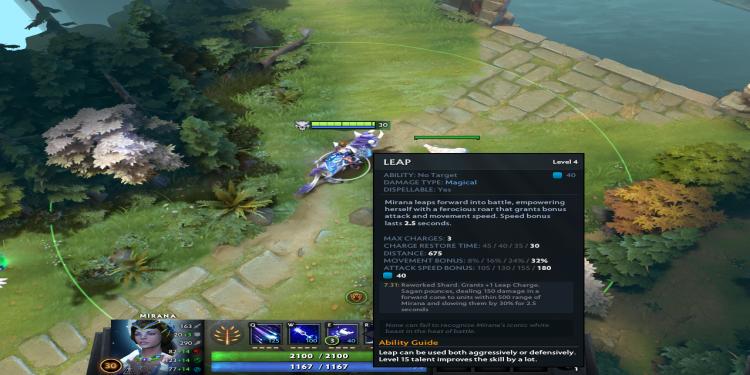 Leap allows Mirana to jump forward in the direction she is facing. Leap increases movement speed and attack speed of Mirana instantly upon cast. Means she still gets buffed if her Leap is canceled.
Mirana can jump through any terrain with Leap. During Leap, she can attack hero enemies and use items too.
There are 3 charges to her Leap ability. But using 3 times Leap does not stack the buffs. Instead buff duration is refreshed with each Leap.
The stats for Leap are:
Dispellable :Yes
Damage Type :Magical
Leap Distance :575 (675 with level 10 talent)
Movement Speed Bonus :8%/16%/24%/32%
Attack Speed Bonus :25/50/75/100 (105/130/155/180 with level 15 talent)
Buff Duration :2.5
Number of Charges :3
Charge Replenish Time :45/40/35/30
Mana Cost :40
Aghanim Shard
Aghanim Shard on Mirana buffs her Leap. With shard, Mirana's Leap will deal damage to enemies in its path by launching a projectile. It also slows enemies.
Leap's bonus stats after aghanim shard are:
Affects: Self/Enemies
Damage: 150
Damage Radius: 300
Max Distance: 500
Movement Speed Slow :30%
Moonlight Shadow (R) (W [Legacy Key])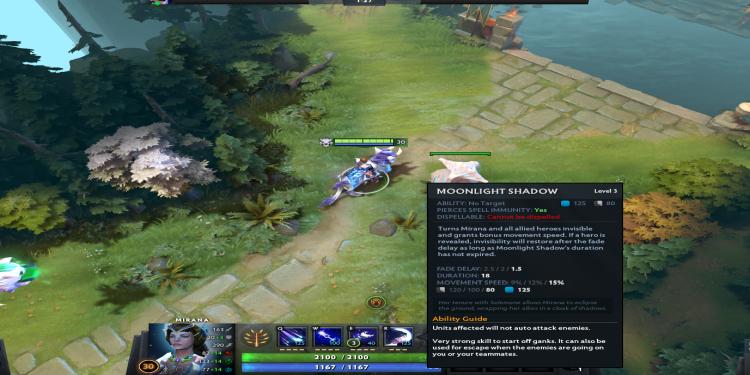 Moonlight Shadow is Mirana's ultimate skill. It is one of the strongest support skills in the game which helps the team to gank enemies. When Moonlight Shadow is used all the allied heroes become invisible and gain bonus movement speed.
Allied controlled units and illusions are not turned invisible by this skill. If a hero is revealed during its duration, they turn invisible after a certain time.
It also affects already invisible units. If a hero is revealed then they lose the movement speed bonus and regain it again after they turn invisible this skill.
With level 15 talent, Moonlight Shadow gives 20% evasion to all allied heroes affected by it. Evasion stays with them as long as the buff is active. Revealing themselves does not lose evasion buff.
The stats for Moonlight Shadow are:
Ability :No Target
Affects :Allies
Pierces Spell Immunity :Yes
Dispellable :No
Radius :Global
Fade Delay :2.5/2/1.5
Movement Speed :9%/12%/15%
Duration :18
Active Evasion :20% (with level 15 talent)
Cooldown :140/120/100 (120/100/80 with level 20 talent)
Mana Cost :125
Talents
Mirana's talents help her to become a stronger damage dealer or support. Depending on which role Mirana is played these talents can be picked differently.
| | | |
| --- | --- | --- |
| +200 Starstorm Damage | 25 | +2 Multishot Scared Arrows |
| +20 Mana Break | 20 | -20 seconds Moonlight Shadow Cooldown |
| +80 Leap Attack Speed | 15 | Moonlight Shadow gives +20% Evasion |
| +100 Leap Distance | 10 | -2 Sacred Arrow Cooldown |
With level 20 talent Mirana can get +20 Mana Break on her attacks meaning each of her attacks burns the enemy's mana and deals bonus damage with each mana burnt. Doing so increases Mirana's basic damage by 16 to those enemies who burned their mana.
Mirana's illusion also burns the enemy's mana. Illusion burns less mana which is 10.
The best talent picks for Mirana in most of the situations are:
Level 10 :+100 Leap Distance
Level 15 :Moonlight Shadow gives +20% Evasion
Level 20:+20 Mana Break
Level 25:+2 Multishot Scared Arrows
Itemization
Itemization is important while playing as a Mirana. If played as a carry, she needs a good item choice to be able to scale with opponent heroes. Carry Mirana should focus on damage dealing items.
If played as a support, Mirana's items will be situational depending on the game and enemies. As a support, she won't be getting as much farm as a carry so choosing a good item is important.
Start with These Items
These items are useful when starting the game.
Tango (90) : With tango, Mirana can sustain the lane as it provides healing. Also if played as the support she can give tango to her carry and help them to sustain in lane.
3x Iron Branch (50 Each) : Iron Branch provides additional stats and can be used to plant a tree. Thus planted trees heal for twice the duration if tango is used on them. Mirana can plant it for her carry letting them heal faster.
Healing Salve (110) : Mirana can use Salve to either heal herself and sustain herself in the lane or help her carry by healing them.
Early Game Items
Boots of Speed (500) : With +45 movement speed Mirana can roam freely around the map and gank enemies.
Magic Stick (200) : Magic Stick helps her to sustain in the lane.
Bottle (675) : The bottle is mostly bought by a mid hero. Mirana can buy a bottle if she is played as a mid hero. If she is played as a support and no one in the team buys a bottle then Mirana can buy a bottle.
Urn of Shadows (840) : Urn of shadows helps Mirana to deal damage to her opponent or to heal her allies.
Mid Game Items
Power Treads (1400) : Power Treads provide movement speed bonus as well as bonus stats. Power Treads can be bought on Mirana regardless of her role.
Arcane Boots (1300) : Arcane boots should be bought on Mirana if she or her teammates are facing a mana problem. Players should only buy either power trades or Arcane boots.
Magic Wand (450) : Magic wand helps Mirana to sustain herself in ganks.
Spirit Vessel (2840) : Urn of shadow if bought on Mirana can be upgraded to Spirit Vessel. It increases her health and can be used against enemies with high health as it deals damage based on the enemy's maximum health. It can also be used to heal her allies.
Diffusal Blade (2500) : Diffusal Blade applies mana burn on Mirana's basic attacks. Its active buff can slow the targeted enemy. Making it easier for her to catch up to the enemy. Also Mana Burn talent stacks with Diffusal Blade.
Manta Style (4600) : Manta Style is bought on Mirana for more damage. Support Mirana won't have that much gold to buy Manta so it is mostly bought by carry Mirana players.
Force Staff (2200) : Force staff helps Mirana to dodge some spells. Or help carries manage their position. It can be used to gain distance from enemies or run away from them.
Solar Crest (2625) : Solar Crest is a situational item. If enemies have high armor then buying Solar Crest helps Mirana and her team to win fights.
Ghost Scepter (1500) : If enemies deal high physical damage then buying a Ghost Scepter on Mirana will help her to stay alive.
Rod of Atos (2750) : Rod of Atos is useful for Mirana if there are enemies with high escape skills.
Eul's Scepter of Divinity (2725) : Eul helps Mirana to remove debuffs like silence or root. Also, Mirana can land her 2nd skill properly if used with Eul's.
Drum of Endurance (1700) : The Drum of Endurance helps Mirana and her allies in team fights. It is always good to buy Drum regardless of her role.
Maelstorm (2700) : Maelstorm helps Mirana farm lanes faster if played as a carry. Also, it increases her damage.
Late Game Items
Butterfly (4975) : As an agility hero it is always a good choice to buy Butterfly late game. It gives Mirana an agility boost and provides evasion.
Desolator (3500) : Mostly played as a carry with Desolator Mirana can focus on taking down towers faster and kill enemies with high armor.
Ethereal Blade (4650) : Ethereal Blade helps Mirana to save herself or her allies from physical damage and increases magical damage taken to allies if used on them.
Monkey King Bar (4975) : Monkey King Bar is mostly a carry exclusive item. If enemies have high evasion it is better to buy Monkey King Bar on Mirana.
Eye of Skadi (5300) : Since Mirana has low health she can die easily in fights. With Eye of Skadi, she can sustain in fights and will get bonus health.
Satanic (5050) : Satanic helps Mirana to heal in mid-fights.
Aghanim Scepter (4200) : Aghanim Scepter provides Starstorm with Scared Arrow making it easier to clear waves or deal more damage to enemies.
Mjollnir (5600) : If Mealstorm is bought on her in the mid-game then players can upgrade it to Mjollnir and gain attack speed.
Best Allies
Mirana works well with heroes with stuns and disables. Also, some heroes which increase magic damage works well with Mirana.
Some of them are listed below:
Bane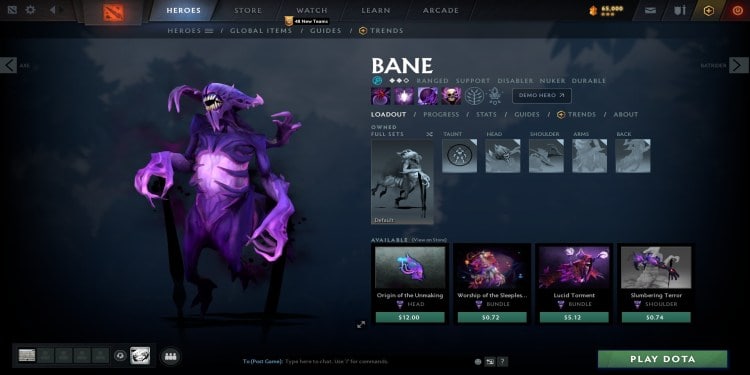 With Bane in the team, she can land her Scared Arrow easily if the enemy hero is put to sleep by Bane's Nightmare skill.
Clockwerk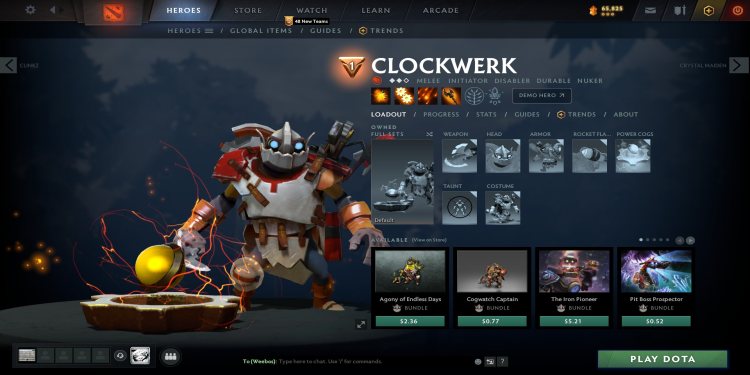 Clockwerk can trap enemies inside a cage which helps Mirana to land her 2nd skill properly on enemies.
Axe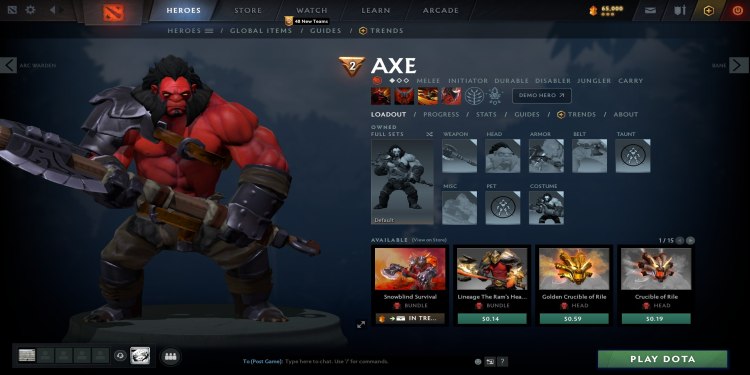 When Axe uses Berserker's Call, enemies hit him staying in their position making it easier for Mirana to land her 2nd skill on enemies.
Shadow Shaman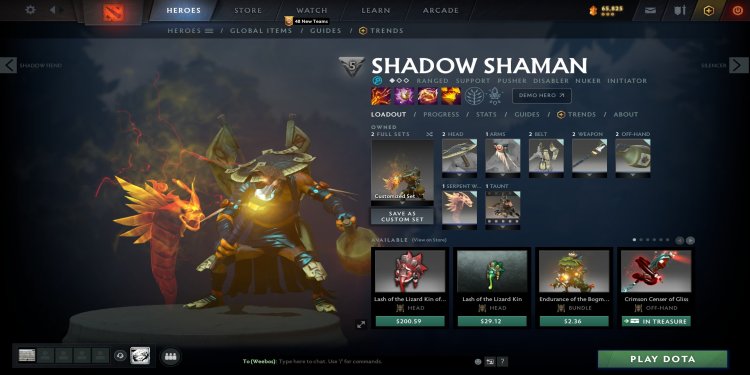 Shadow Shaman can stun enemies for 7 seconds. With that Mirana can use 2nd skill and stun the target for 12 seconds straight.
Shadow Demon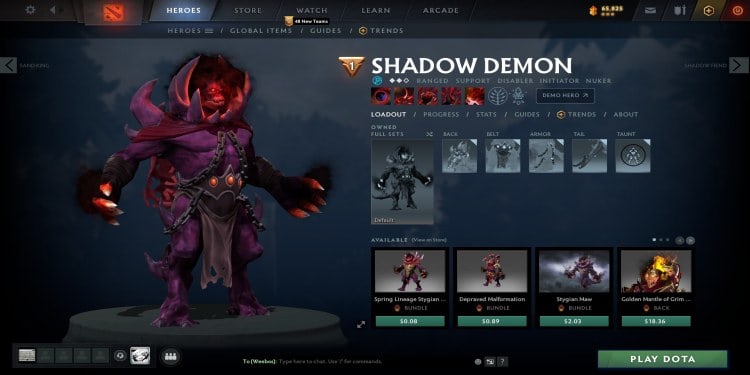 Shadow Demon's Disruption can be used to land Scared Arrow on enemies. Shadow Demon's ultimate skill slows down enemies making it easier to land Arrow on them.
Bad Against
Mirana is bad against heroes who rely on illusion or can summon more units. Heroes who can silence Mirana also counter her.
Since her stun can be dispelled by strong dispels, heroes who can provide strong dispel to their allies also works against Mirana.
These are the heroes that are bad against Mirana.
Nature's Prophet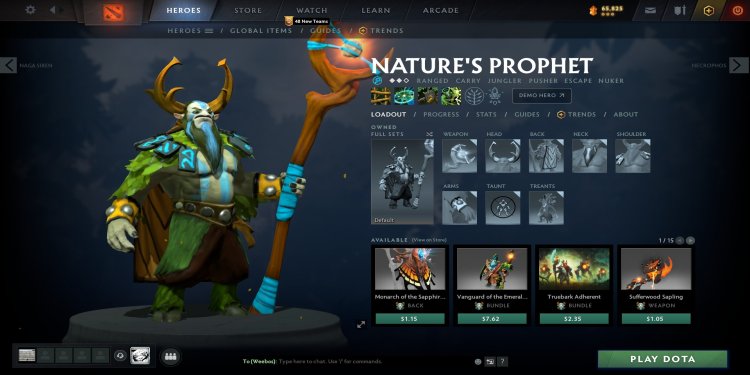 When Nature's Prophet summons its treants he can control them. Using them he can tank all the arrows with his treants making Mirana's 2nd skill useless.
Slark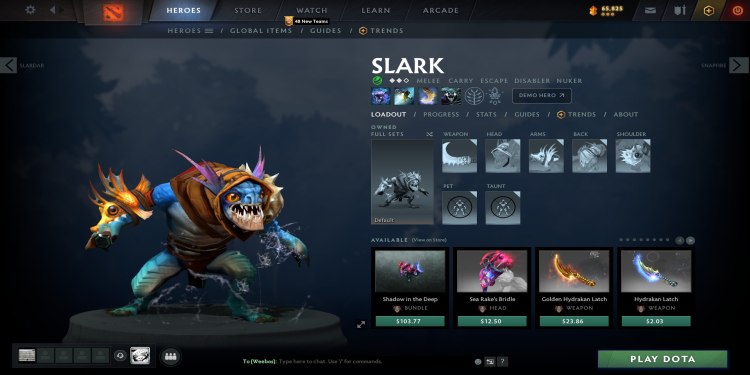 Slark can dispel Sacred Arrow and with his, pounce Mirana cannot use leap to escape.
Bloodseeker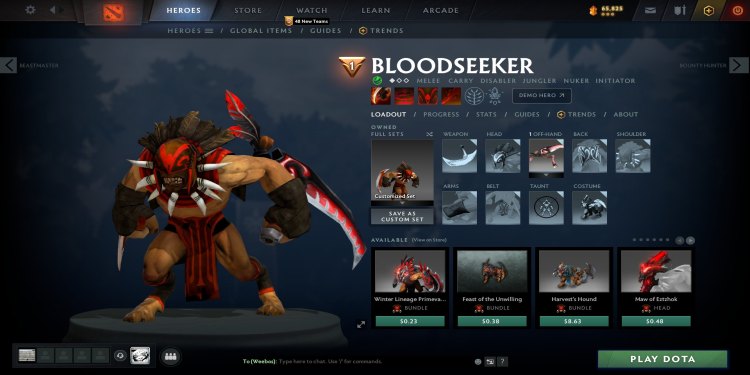 Bloodseeker can silence Mirana. If Rupture is used on Mirana she can die with her Leaps.
Windranger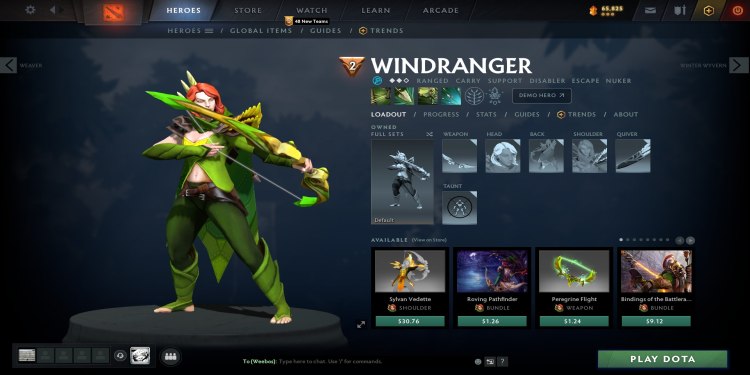 Because of her high movement skill, Windranger can dodge Mirana's arrow easily.
Meepo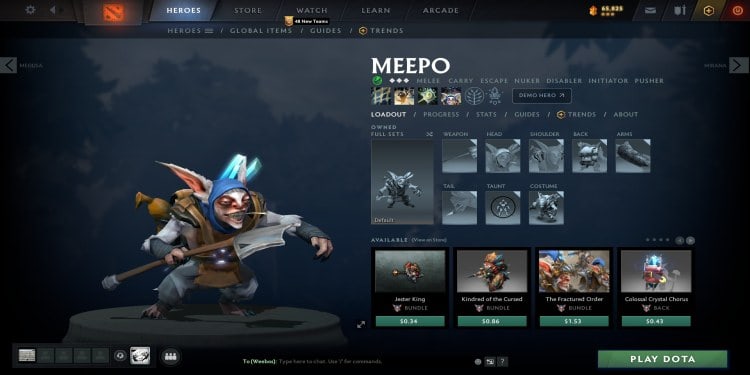 Meepo can root Mirana preventing her from using Leap. Also landing her 2nd skill on Meepo is useless because of Meepo's more unit.
Good Against
Mirana is good against an enemy who relies on controlled units as it can be killed instantly with Sacred Arrow.
Mirana can land her Sacred Arrow easily against enemies who have channeling skills.
Mirana is good against these heroes.
Bane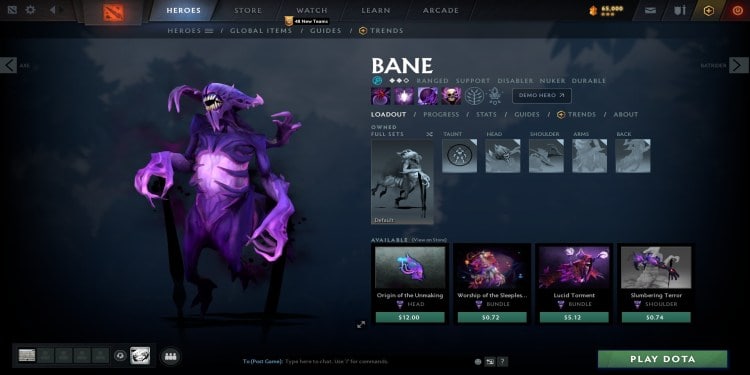 Bane can sometimes put his allies to sleep with Nightmare to save them from certain spells. But doing so gives Mirana a chance to land Scared Arrow on them.
Also when Bane is using his ultimate skill, he cannot move to make him a good target to land Scared Arrow.
Crystal Median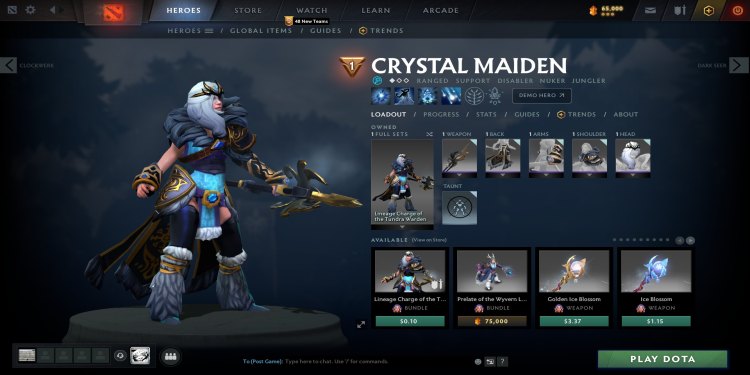 Crystal Median's ultimate skill requires channeling due to which she cannot move. So Mirana can land Scared Arrow easily on her disrupting ultimate skill and stunning her.
Phoenix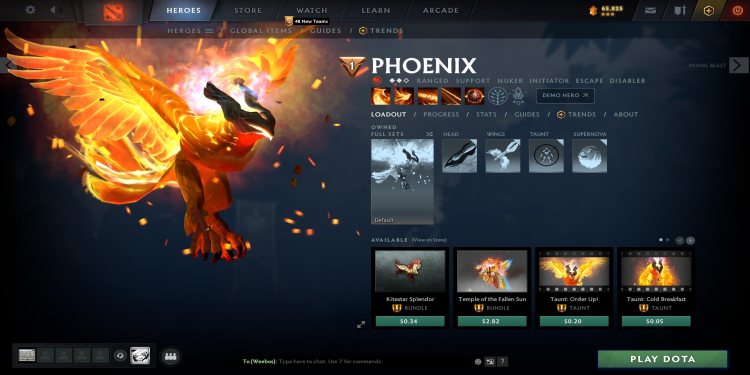 With Leap, Mirana can move out of Phoenix's ultimate skill area and dodge it. Also, Leap provides a bonus attack speed so Mirana can leap up to the egg and destroy it.
Drow Ranger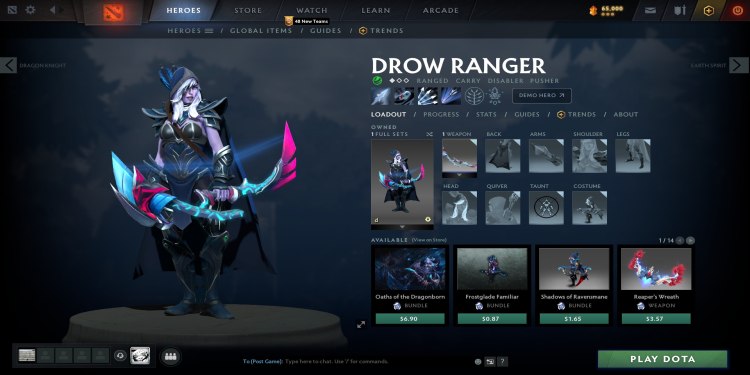 Mirana can leap near Drow Ranger making her ultimate skill useless.
Pudge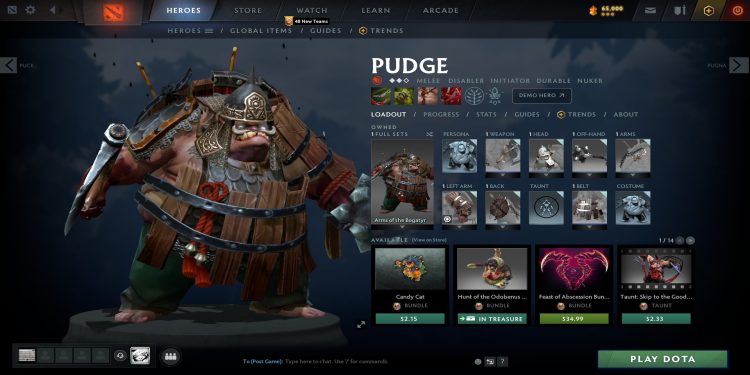 When Pudge uses his ultimate skill he cannot move to make it easier to land Sacred Arrow and disrupt his channeling.