Unlike many other Ashes of War available in Elden Ring, Ash of War: Determination is simple and to the point. It is a straightforward Ash of War that increases the attack damage done by the next attack of the particular weapon it is applied to. 
Here, we have a complete guide and tutorial for finding and applying the Determination Ash of War. Read more to find out its ability and see if it fits your build type.
How to Find Ash of War: Determination ?
Ash of War: Determination is located SouthEast of Agheel Lake North Site of Grace. Head to the bridge and you can see Teardrop Scarabs at the entrance of the bridge.
Killing this particular Teardrop Scarab will drop the Ash of War: Determination. But be aware of foot soldiers and horseback knights that roam this area.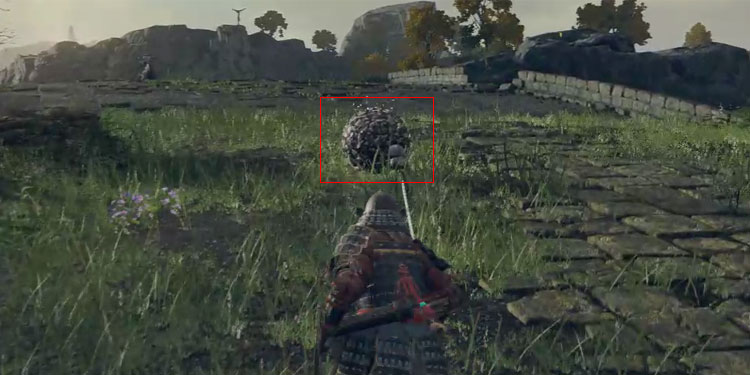 We might as well mention this before you go killing the Teardrop Scarab. These creatures are non-hostile and quickly run away if it notices your presence. If you do not kill it quickly, it will blink and disappear.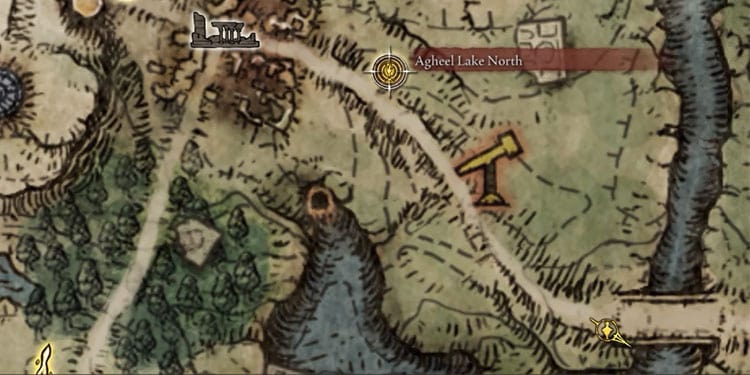 Don't be disheartened if you fail to kill it. You can always respawn these creatures simply by teleporting to any nearby Site of Grace(Agheel Lake North) and return back where you found it previously.
How to Use Ash of War: Determination ?
To apply Ash of War, you will need a Whetstone Knife which is found inside the small room in Gatefront Ruins. After obtaining both Whetstone Knife and Ash of War: Determination, rest on any Site of Grace.
You will have a new option called Ashes of War in the list. Now go inside Ashes of War.
Rest at a Grace Site.
Go to Ashes of War among the list.
Select any weapon you want to Apply Determination.
Select the Ash of War: determination.
Select one Affinity to scale the Ash of War with.
Equip the weapon and you can see the Ash of War sign on the lower right. You can also see Determination on the left side of the screen.
Make sure to wield your Ash of War on Both hands to make it work. It's triangle+R1 for Playstation, Y+RB for Xbox, and E key + Right Click for PC.
Activate the Ash of War: Determination by pressing Shift+right mouse click for PC. On PlayStation, it's an L2 trigger, and on Xbox, it's a left trigger.
What Does Ash of War Determination Do?
Below are the effects produced by the Ash of War: Determination.
Increases the attack damage by sixty percent and critical damage by twenty percent.
Activating Determination will have a white tint on your weapon and the tint fades away when you land an attack on an enemy.
The buff remains for ten seconds if you do not land a hit.
It costs ten FP per use.
Can be sold to merchants for three hundred runes.
Can be applied to any melee weapons such as Swords, Greatswords, twin blades, Katanas, and so on.
How to Remove Ash of War: Determination
There is a simple way to remove the Ash of War. You should probably use this method as it does not require spending any runes or purchasing items. Here's how you remove the Ash of War: Determination of your weapon.
Rest on any Site of Grace.
Select Ashes of War.
Select the weapon that has Determination applied to it.
Under Affinity Granted, select Undo Enhancement.
After removing an equipped Ashes of War from your weapon, it will revert back to whatever its original skill once was. Once you remove an Ash of War, you will have Determination Ash of War or any Ash of War you removed back in your inventory, ready to be used again in other weapons.
How to Use Ash of War: No Skill
You can additionally use Ash of War: No Skill applied to your left hand weapon(i.e. Small Shields, Medium Shields, Great Shields, Torches) this makes you capable of using the right hand weapon's Ash of War.
When wielding two weapons you use the Ash of War of your left hand weapon by default. This changes that without having to remove the left hand weapon or dual wield the right hand weapon.
To equip Ash of War: No Skill to your weapon whose skill you want to suppress, just rest at a Site of Grace and go through the normal Ash of War replacement process.
Where to find Ash of War: No Skill
To purchase the No Skill Ash of War, you need to reach Warmaster's Shack which is east of Stromhill Shack. You will meet an NPC named Knight Bernahl who is also a merchant. Talk with him and he will sell you many Ashes of War including No skill Ash of War.
If you killed Knight Bernahl, take his Ball Bearing to Twin Maiden's Husk merchant in the Roundtable Hold. She will sell you the Ash of War: No Skill instead of Knight Bernahl.