Minecraft is a decade old worldwide gaming phenomenon. If you are someone who is tired of the vanilla version of Minecraft and looking to reinvigorate your gaming experience. Look no further.
Modpacks completely change the Minecraft experience. From catching and battling Pokémon, to a full-fledged farming simulator. Mods breathe new life into Minecraft like no other game. 
Here is the list of 10 best Minecraft modpacks that are currently available to play in 2023. I composed the list with my personal favorites and universally beloved modpacks in an equal ratio. I have made sure the list is diverse so no 2 modpacks are similar. It will definitely have something you might like, so let's begin. 
SevTech: Ages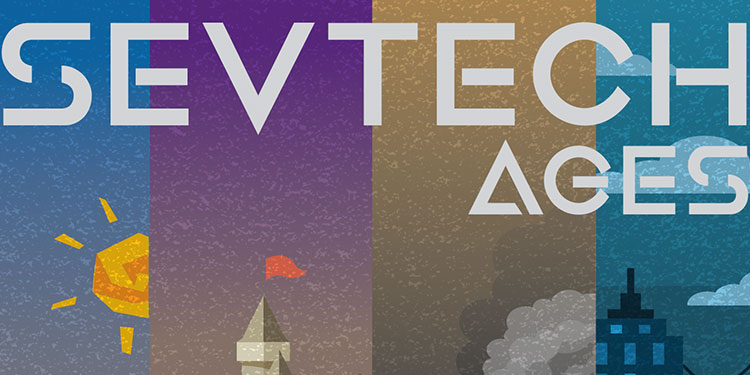 Sevtech: Ages is considered the all time best Minecraft modpack. Progress through chronological ages of human history from the stone age to futuristic age. Experience fighting for your survival and reach out to space by the end.
Additionally, there is a magic system and an awesome progression system. Things you can craft unlocks as you unlock the ages. You will experience the Rise of Nations style progression system from a Minecraftian perspective. 
Don't worry about the slow start as it gets better the more you build and progress.
You can also play multiplayer with your friends using the "Together Forever" mod. I assure you, playing this mod with a group will be a memorable experience.
Farming Valley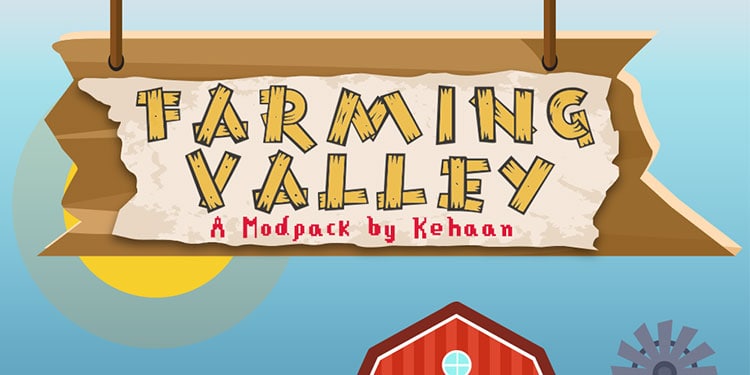 I love Stardew Valley and I've wanted to relive something similar for a long time.  If you adore farming sims like me, then this Minecraft mod has you covered. Like any classic farming sim, it features a variety of crops that grow according to 4 seasons.
You have your own farmhouse to manage and a whole town to experience. Sell your home-grown crops and interact with the NPCs. This is the best farming sim mod you can find in Minecraft. Give it a try. 
Pixelmon Reforged (evolved into Pokehaan Craft)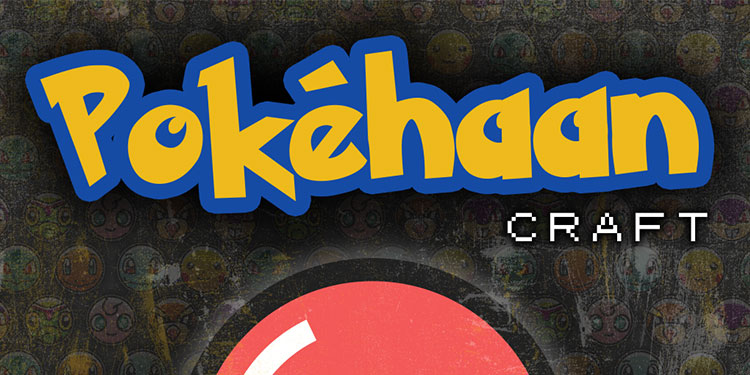 If you have been hooked on Pokémon since you were a kid, just like I was. You will enjoy these 2 mods. Pokehaan Craft is an evolved form of Pixelmon Reforged. These are two separate mods but Pokehaan Craft adds into the existing features of Pixelmon Reforged. 
Catch roaming Pokémon in the overworld. Battle using traditional Pokémon style turn based battle system. Train and evolve your Pokémon. Grow and harvest berries and apricots. There are NPCs that give you missions to complete. There are loads of familiar and new game mechanics. Experience Pokémon, but with a touch of Minecraft.
Sky Factory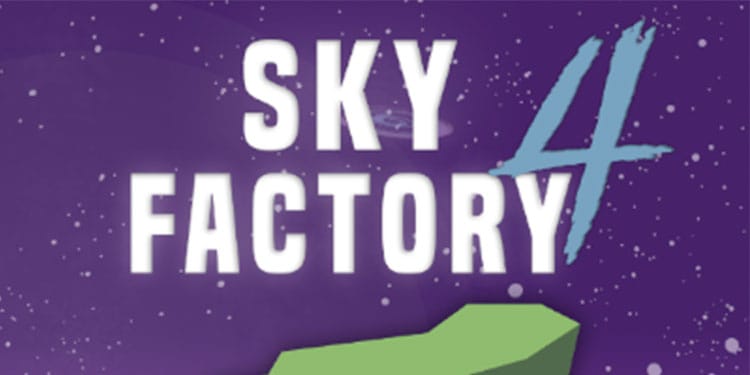 It is a skyblock style mod pack. What is it you ask? You start on a single floating tree on a single block of dirt. There is a variety of biomes you can select from, but the default world has only one tree over an endless sky.
What can you even do with 1 single tree? Don't worry, everything you achieve starts from this tiny world. You will be surprised what you can build from this single tree.
Your little world will grow into a full-fledged sky island with animal farms and orchards as you work at it.
Experience a wonderful progression system only Minecraft can deliver using this modpack. I do warn you, this mod might be a bit complicated for beginners. Despite that, it is very rewarding.
Medieval Minecraft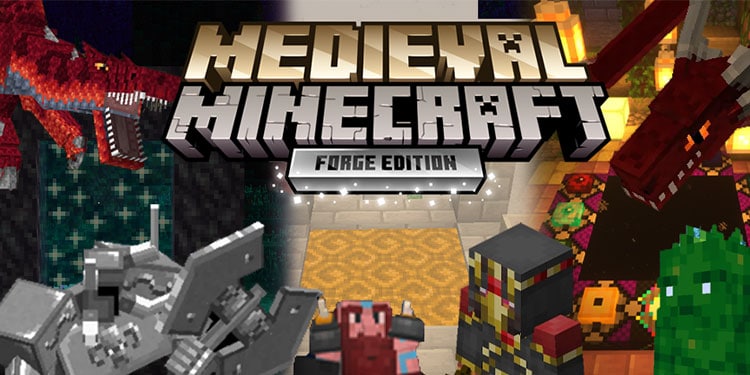 Imagine the Lord of the Rings and Game of Thrones both combined with Minecraft. This modpack spawns you into a little homely looking village with some basic equipment.
Soon enough, you will discover a world populated with villages, powerful dragons and roaming giants. You though, are the brave hero who will undertake herculean tasks and conquer this vast world. Go forth unyielding, brave warrior. This modpack is for the hero in you. 
Better Minecraft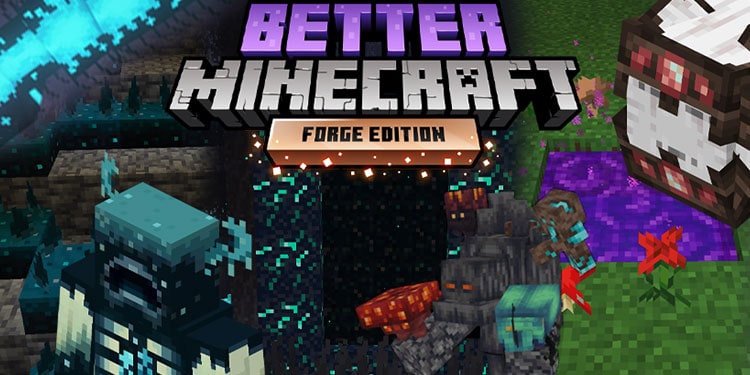 Just like the name says, it is Minecraft but better. The mega evolution of Minecraft. This modpack improves on the most important aspects of vanilla Minecraft. The Mod overhauls the world generation from beginning to the endgame, with mesmerizing diversity of biomes.
The exploration feels drastically better in this upgraded world. Explore gorgeous scenery and enjoy immersive natural sounds. The mobs are upgraded as well. This is the true sequel to vanilla Minecraft. The definitive Minecraft experience.  
FTB Stoneblock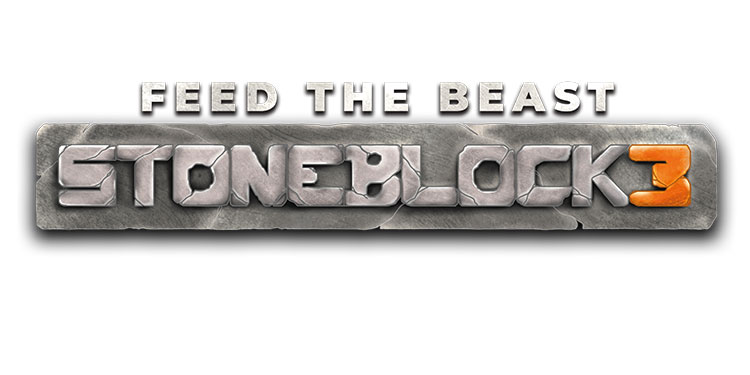 You start underground in a cavern world with no surface. This modpack is true to the Minecraft name because mining and crafting is the core of its experience.
The closest comparison of this modpack is to the dwarven mines of Moria. It's a dwarf kingdom built inside a mountain from the Lord of the Rings franchise. Use magic and technology, as you mine and craft your underground kingdom.
Unleash the dwarven architect in you and design a spectacular realm. Carve your way deeper into the cavern and you might encounter other realms, with their own bosses. Exactly like how the fellowship encountered the fiery Balrog of Moria. 
Forge and fight, like a true dwarf lord with this modpack.
All the Mods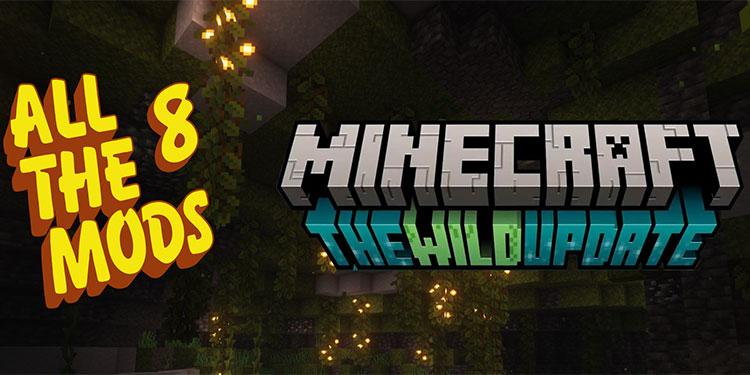 If you want to experience the best handpicked Minecraft mods all in one pack, this is the mod for you. The community calls it a kitchen sink modpack as it contains around 250+ mods. It contains most of the fan favorite mods of the Minecraft community and additional custom mods. 
You can unleash the inner engineer in you as this modpack has a nice collection of technology mods. There are a lot of quality of life improvements as well to make your mining life easier. You also have added biomes, mobs, crafting and equipment. It is like a starter pack of mods, you won't go wrong with it.
Vault Hunters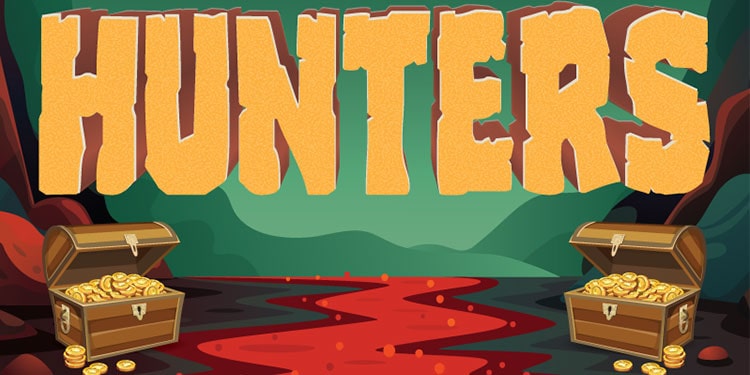 This mod is currently in beta version, but has already been downloaded more than a million times. It is an Action RPG take on Minecraft. You will experience Diablo or World of Warcraft like gameplay. It boasts over 2 billion types of gear you can discover, an in-depth skill and research system. 
Gameplay wise, you prepare on the surface world, then go into the vault. It's up to you to fight, loot, navigate, and challenge the vault gods. The gameplay is designed to last for a long time. It will be your own epic custom adventure that might last for multiple months, real human months.
RL Craft (Real Life Craft)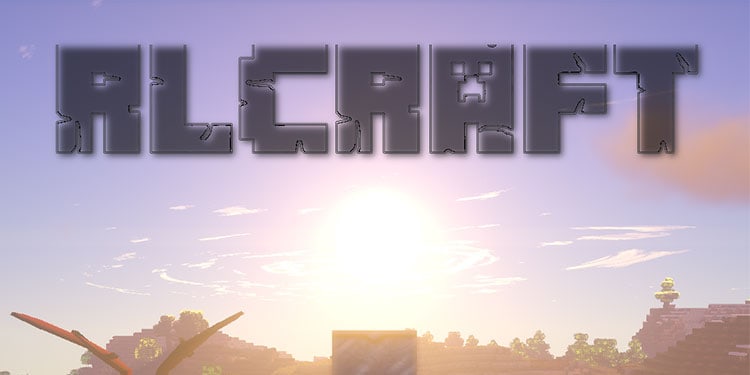 This mod is basically dark souls of Minecraft. Unlike every other Minecraft playthrough, you can't punch trees for wood. You need to craft or get proper tools for everything. I repeat, FOR EVERYTHING.
Dragons that roast you from the skies will hunt you. Skeletons that headshot you. Monsters of all shapes and sizes. Terrified yet? Not just monsters, weather kills you too, prepare to get hypothermia.
As always, you will also need to worry about your food, water, and shelter in this difficult modpack. In any other playthrough you might become the scariest thing in the game, but here, one careless step means death. You will see the "You Died" screen many times.
So if you are up for a challenge then prepare to git gud in the hardest Minecraft mod available.