It's been more than a dozen years since the release of the first Mount and Blade in 2008. The game still has around 7000 peak players in recent months. That number assures it has a cult following. Something about Warband must be special if there are people still playing it after this long. 
So, How is it alive after this long, well the simple answer is mods.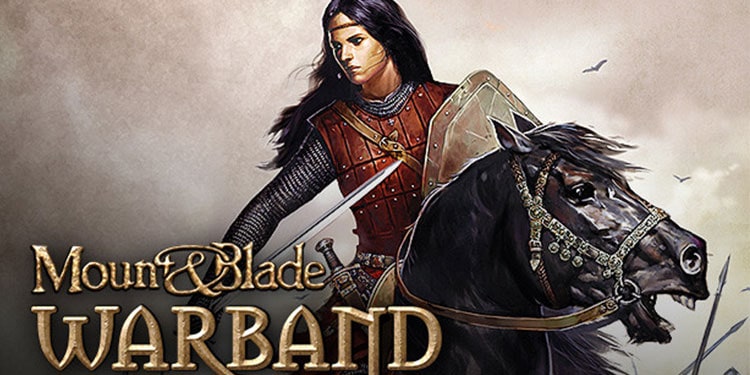 This medieval themed game has some truly epic mods. The vast diversity of available mods let the player experience stories from true historical events, to fiction and even high fantasy.
Selecting the Best Mods for Mount and Blade: Warband
There are many memorable mods for Warband. Some mods convert the gameplay as a whole. Those are called total conversion mods. While some mods enhance only the selected parts of the base game.
Most mods I have selected totally revamp the whole gameplay of Warband. My background and interests have influenced what mods I picked to play and ended up liking. Read without any worry because I have ensured the minimum amount of spoilers.
Here are my handpicked best Mount and Blade Warband mods.
Prophesy of Pendor (PoP)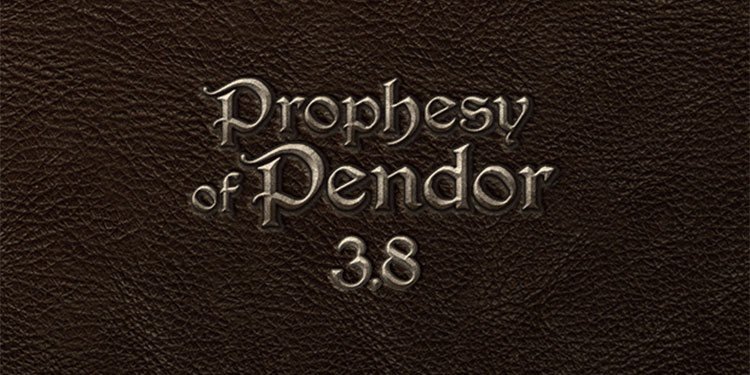 I love how this mod has a good amount of fantasy elements in it along with everything else Mount and Blade has to offer. It is one of the most polished and balanced mods out there, although there are some unfair difficulty spikes. 
It can also be a bit grindy. The story, factions and heroes are all original and very interesting. I could still complain about slow start, still I absolutely vouch for this mod's consistency. 
PoP is waiting for you to be the champion of its story. If you are who the prophecies speak of then it will be your destiny to bring peace to the war-torn realm.
Perisno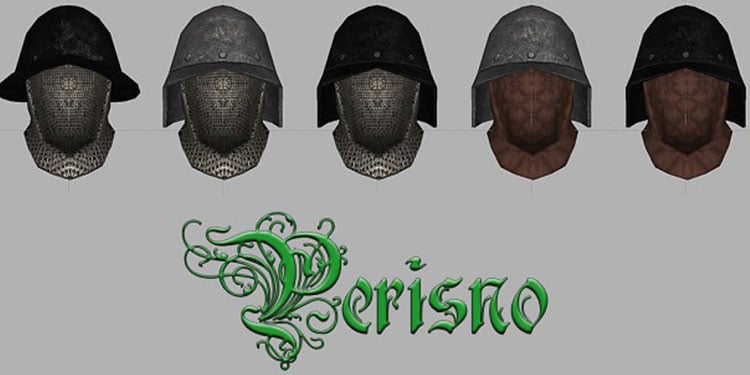 Perisno adds a wonderful new original world into the game with a variety of new factions, multiple races and a replay-able fantasy setting. The world and its inhabitants are inspired by the Lord of the rings.
It's world design and the map is fantastic. The battles are badass. The armor designs make your character look truly heroic. You can ride mythical beasts into battle as you slay your foes. The story surprises you midway with a whole new faction. 
Perisno feels like a total overhaul into everything Mount and Blade stands for.
Gekokujo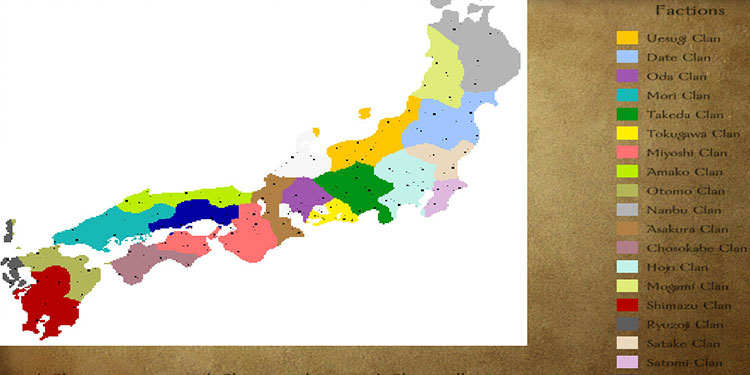 This mod brings to life the real history of feudal era Sengoku period Japan. Be ready to equip your katana and become a fabled samurai.
Visuals in Gekokujo feels different from other mods because of its Japanese setting. It has a new troop tree and a narrow map style that distinguishes it from other mods. Lack of shields and being able to use guns make most of the gameplay differences.
Get this mod and experience its high quality music along with the brutal history of Japan.
Floris mod pack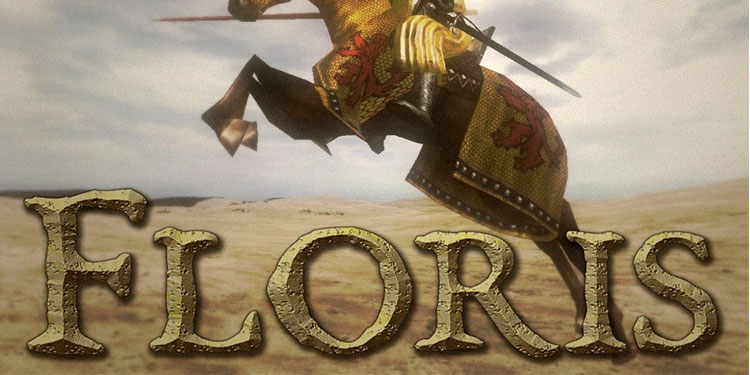 I recommend this mod pack if you are just beginning to mod or if you want to play the base game in 2022. This modpack got into my radar after a bunch of people mentioned it. I ended up trying the basic Floris mod pack. It really does enhance the base game experience.
If you are someone who is playing Mount and Blade: Warband in 2022 for the first time, you will notice the super outdated graphics right away. This mod will certainly help with those graphics.
It also enhances a lot of QOL stuff and improves overall Warband experience. It has a handpicked collection of best mods available that enhance the base game.
You can explore the expanded Floris mod pack if you want to experience all the extra content that comes with it.
A World of ice and fire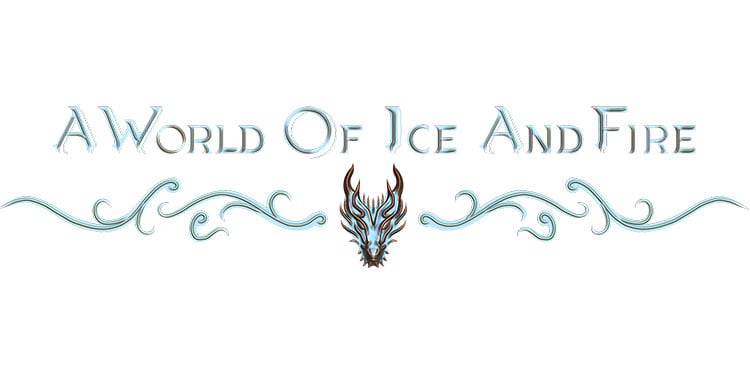 I am a fan of Game of Thrones, and that is the reason this mod is here. Gameplay wise this mod still needs a lot of work but narrative wise, I can't complain. I wish there were more battles and combat spawns, and some improvements in items. All said, this is the definitive Game of Thrones mod for Mount and Blade.
World of ice and fire uses another mod called Brytenwalda as the base. If I was someone who liked English history then I would probably put Brytenwalda here in its place. But, I like the Song of Ice and Fire rendition of English history a lot more.
I recommend people who are not fans of Game of Thrones to try Brytenwalda instead. 
Nova Aetas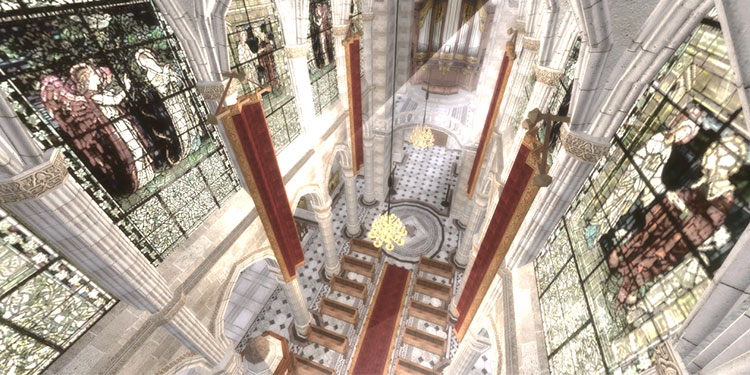 Nova Aetas means New Era in Latin. This mod adds so much content to the continent of Calradia. It makes the world of Mount and Blade feel like an actual world. It boastsbBetter exploration, more balanced gameplay, added religion and prestige systems. The modpack upgrades every aspect of the game, I could go on and on.
I recommend this mod to anyone who has completed the base gameplay of Mount and Blade. There is an expansion to the story of the Calradian world in the mod. The building management system makes this mod a lot different than most other mods out there.
Be a farmer or make an empire, it's all up to you in Nova Aetas.
Evlat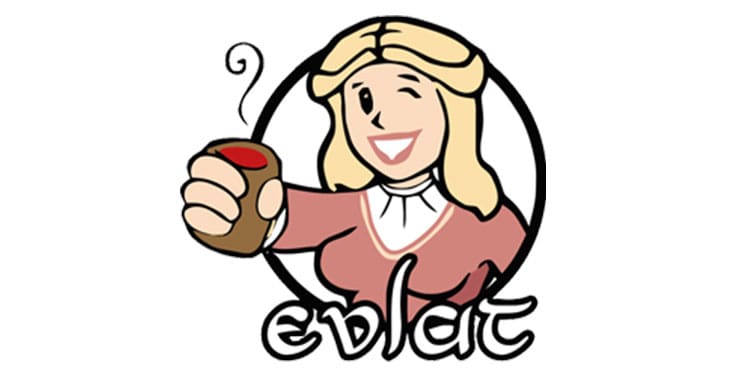 This mod has a very engaging storyline. Some dialogues will even make you chuckle once in a while. A brilliant job system is introduced to get you from rags to riches.
I really want to give the kudos to the mod creator for making such an impressive and polished mod. Despite English not being the modder's first language, which shows at times, the whole thing is well written. The quests you undertake are a highlight as well.
All and all, Evlat has a well made gameplay and storyline. It's definitely a mod worth trying.
Warsword conquest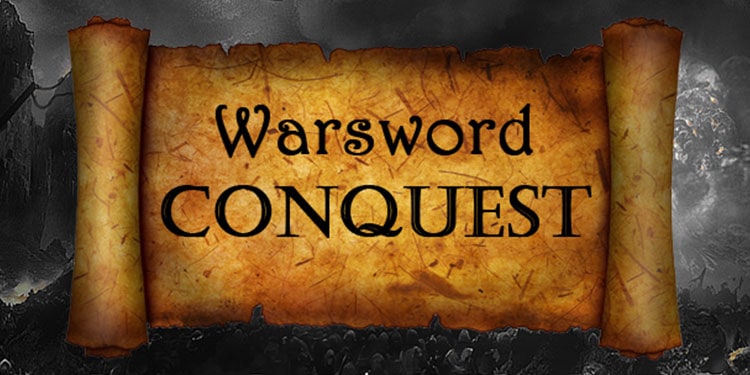 Now this is for people who are fans of Warhammer. This mod turns Mount and Blade into an epic fantasy game. Meaning, the races now include varieties of non-humans. Factions get more interesting and complex.
Weapons get way more epic, and the world of Warhammer is unforgiving. The added details are amazing. The amount of new things make you feel like you are playing a completely new game. 
My advice, just choose Skaven and unleash Rat supremacy into your world. This is a must try mod. Even if you aren't a fan of Warhammer fantasy already, after this you will be.
Aut Caesar Aut Nihil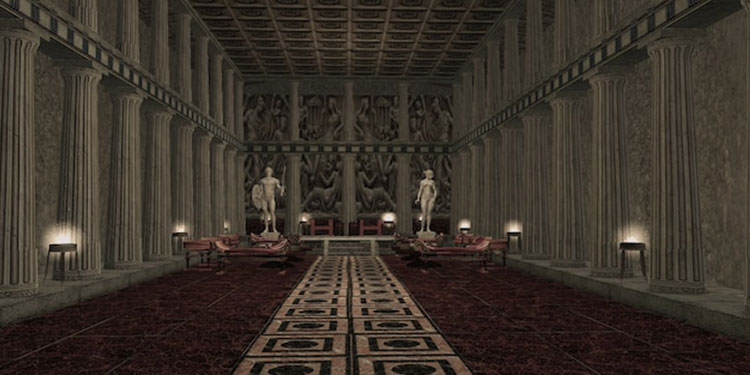 Literally, a beggar to an emperor story. Become the next emperor of Rome and experience an awesome guided story with this epic mod. This mod has an enormous map. This map contains all the famous ancient monuments the Romans knew about, from ones in English Isles to Egypt.
Start with nothing and make your way to the top of the Roman Legion, and finally become the literal ruler of the known world. Remember to be wary of your Senators to not end up like Caesar. The story and the diplomacy options of this mod are second to none.
This mod is the best way to experience ancient Rome in Mount and Blade: Warband.
The Last Days (of The Third Age of Middle Earth)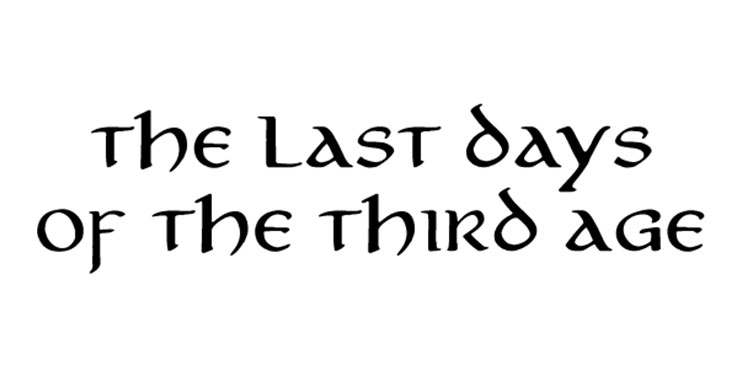 Finally, this mod is the one for me. I am a diehard Tolkein fan, so every list I make will contain a work derived from the Lord of the Rings if I can help it. This one takes the cake though. It is perfect.
I got completely immersed in playing this. Middle earth is so well made here. The races are all in there, even the environment and the architecture is all Middle earth.
I will admit there are some bugs. But the fanboy in me will overlook that completely and appreciate the true epicness of this mod. Anything that stays true to the lore of middle earth and delivers it this polished is top notch in my book.