So you finally defeated Rennala, Queen of the full moon, and now you can relocate your skill points among eight different attributes. But you need Larval tears for rebirth. Well, worry not because this article will help you locate and find all eighteen Larval tears so you can reallocate your skill points without hesitation. 
You can experiment with different playstyles after gathering Larval tears. If you do not like your build, then you can simply go to Rennala to change your skill point into a different build.
All the Elden Ring Larval Tear Locations
The larval tear is an important item to change your skill attribute if you want to change your strength build to magic or for any other build-related reasons. The item is not reusable, so reallocating your skill points will consume one larval tear out of your inventory. 
Below is the list of locations where you can find Larval tears.
Agheel Lake south
The first Larval tear is dropped by the Runebear disguised as an undead soldier. You can find him chilling on the lower platform, and once you hit him, he will immediately turn into a giant bear. Kill that bear, and you have yourself a Larval tear. 
North West From Boilprawn Shack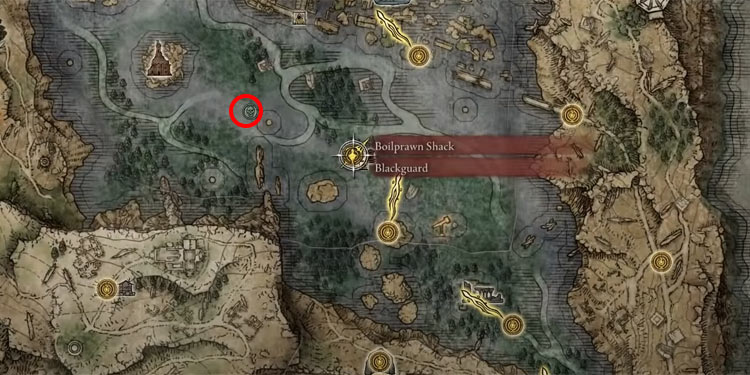 The second one is at Liurnia, where you have to defeat Grafted Scion, who is disguised as a giant lobster. Defeating the giant lobster is not easy, let alone the grafted Scion if you are under level. Make sure to level up and upgrade your weapon when going for a kill. Defeat the disguised enemy, and you will receive a Larval tear. 
Village of the Albinaurics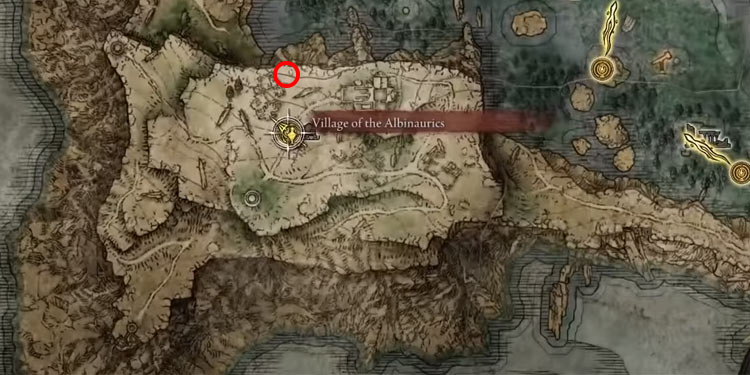 The third one is near the Village of Albinaurics site of grace. The item is lying between the two stone coffins behind the ruined house. Pick up the Larval tear in front of the dead guy and you are good to go. 
Resurrection Painting Quest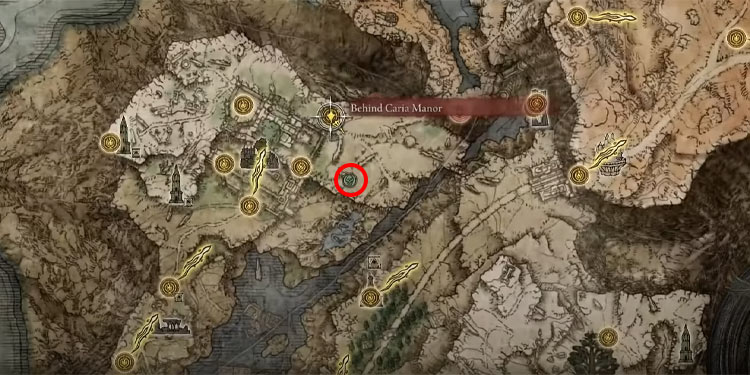 You need to solve the Resurrection painting puzzle to get this Larval tear. Get the painting from Artist Shack, located southeast of Eastern Liurnia lake shore. After you acquire the painting, head to Caria Manor, located north of Liurnia.
 After you reach Caria Manor, you need to head east, and you will see a spirit in a chair. The spirit will vanish after interacting and leave you with a bunch of attire along with Larval tears.
Purchase From Pidia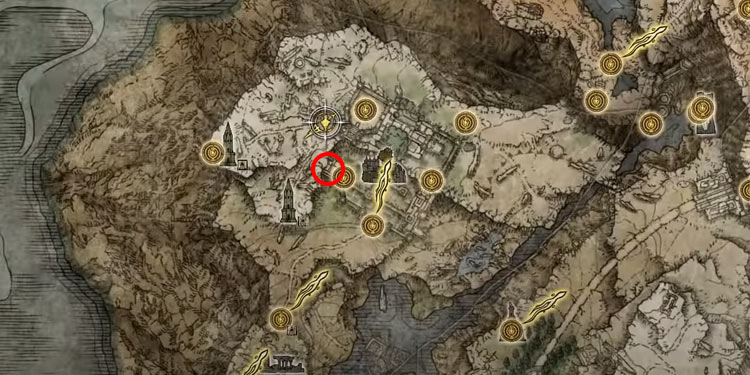 You need to start from the Royal Moongazing Grounds site of grace. From there, head down to three sister locations. There is a little platforming that you have to do to reach the Caria Manor rooftop.
Head down inside from the ladder, and you will find Pidia. If he is dead, you can take his ball bearings and give them to Twin Maiden Husks to purchase one Larval tear. 
Caelid Highway South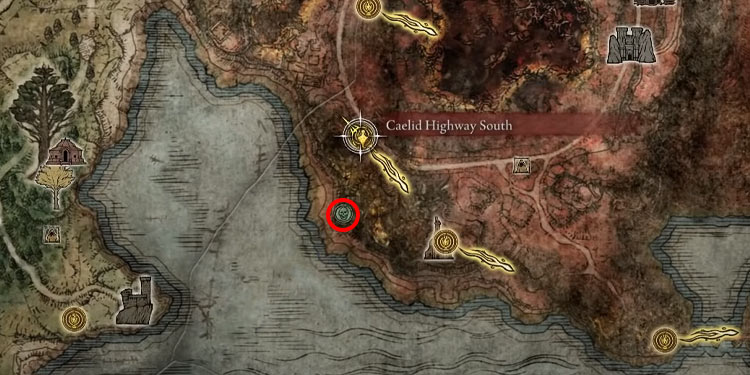 Receive a Larval tear after defeating a giant troll with a blazing sword. He is disguised as a soldier near the edge of the south highway of Caelid. The troll is much more aggressive than a normal one, so be careful with his attacks, especially his fire sword. 
Near Rampartside Path
The seventh larval tear is way above the Atlus Plateau. You need to acquire Dectus Medallion to reach this region. Going inside a ruined church, you will find an undead soldier crying on the corner. Killing him will reveal his true form as a Lion Guardian. Defeat the beast to obtain one larval tear. 
East from Road of Inequities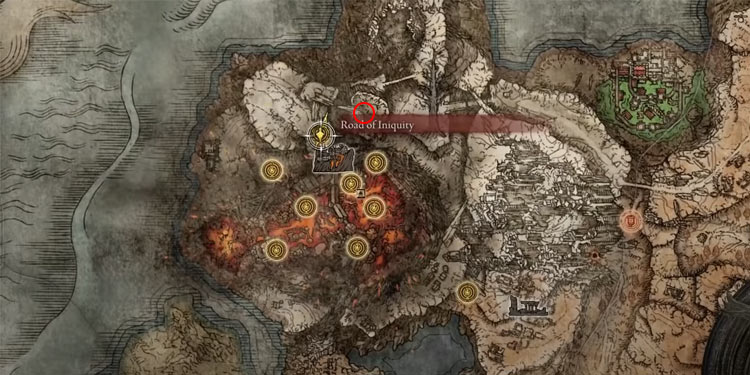 This one is at mount Gelmir near the road of inequities site of grace, where you must kill a charred corpse to reveal the colossal Wormface. It's a tough fight, so don't let your guard down as the enemy is huge and does a lot of damage. Defeat him to acquire the eight Larval tears. 
Inner Consecrated Snowfield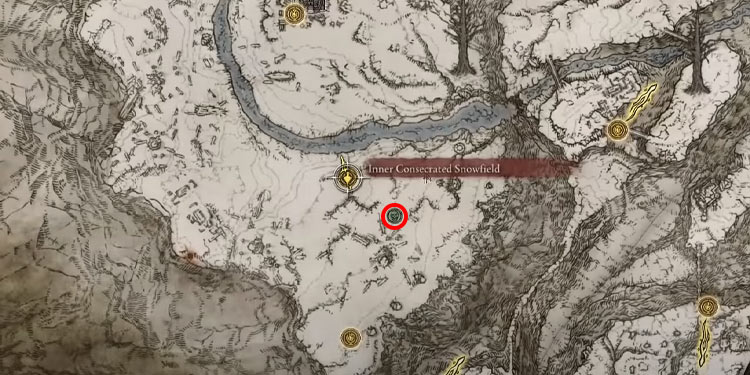 The ninth Larval tear is found in the Consecrated Snowfield region. You need to use the Rold Medallion to reach this area, which can only be obtained after completing a late-game main quest.
Reach the Inner Consecrated Snowfield; just above the southeast area, you will find the three undead soldiers. The Runebear, disguised as a soldier, is the one stuck in the snow. kill the runebear to get one Larval tear. 
Nomadic Merchant Near Siofra River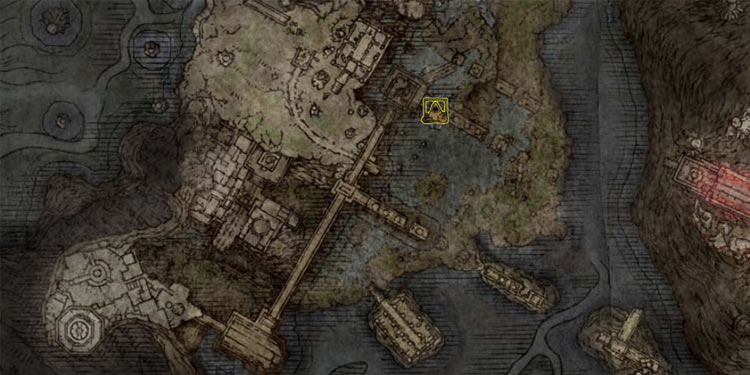 You can purchase one Larval tear from Nomadic Merchant, located near the Siofra river bank. There is a strange-looking structure near Minor Erdtree in Mistwood of Limgrave. Go inside and activate the lift to the underground ruins. Get to the second life from underground, and you will find a huge open space. 
Climb on the wooden platform and drop at the edge to reach the back of the waterfall. This will reveal a small cave where the merchant will be playing his musical instrument. The Larval tear will cost you three thousand runes.
Two Larval tears in Nokron, Eternal City.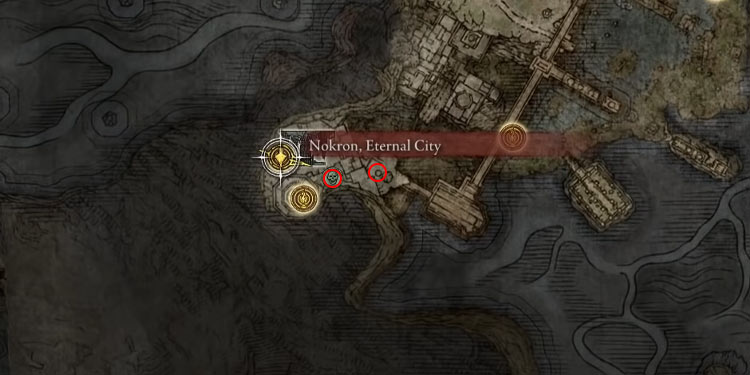 There is no boss to defeat or any soldier in disguise. The item will be lying around in the gate of a big cathedral; take the Larva tear, and you are done. 
From there, head down the stairs and go right till you see a dead corpse with an item glowing. That's the second Larval tear, and now you have two of those.
Mimic Tear Boss.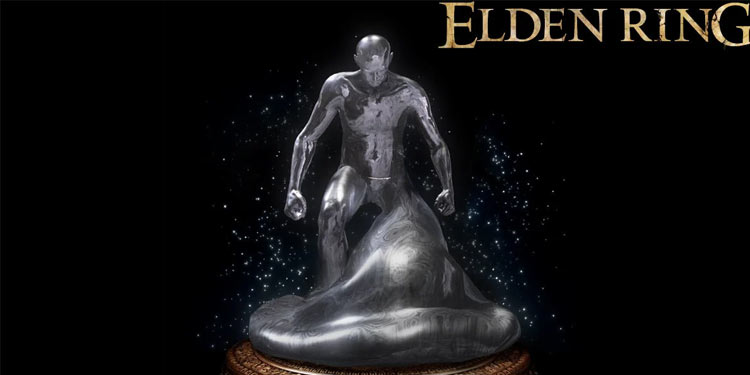 After you collect the second Larval tear in Nokron, head east, where you will see a giant fog door; prepare yourself for the Mimic tear boss, and after defeating the boss, you will get two Larval tears along with the Silver tear mask. 
Silver Sphere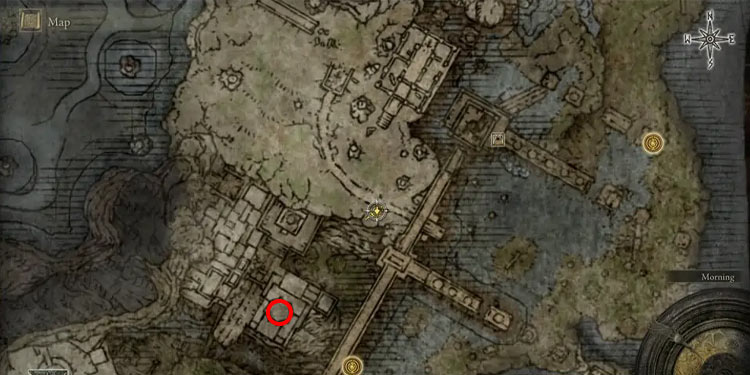 This one is located at the NIght's Sacred Ground, Akron. There is a lot of platforming from building to building, so be careful with your steps. Start from the ancestral site of grace and jump down until you get to the middle of Sacred Ground. You will have to defeat a giant Silver sphere to obtain one Larval tear. 
Nokstella, Eternal City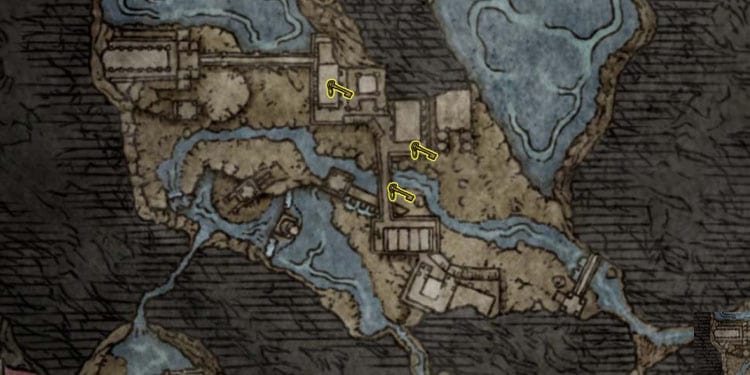 Not to be mistaken with Nokron, Nokstella also has one Silver Sphere, which will drop one Larval tear upon defeating. Head to the castle's upper part, passing through all silver tears and night maiden until you encounter a silver ball. Kill it and get the final Larval tear. There are two more giant silver balls that you will encounter while exploring Nokstella, Eternal City. 
Now that you have all the Larval tears, you can go to Rennala anytime to reallocate your skill points.