Horses are essential if you want to explore the vast land of Skyrim. They have a higher movement and sprinting speed, allowing you to traverse through the lands quickly.
There are times when you can't find your horse after dismounting them at random places. Instead of looking for them, wouldn't it be much more convenient to call your steed to your location?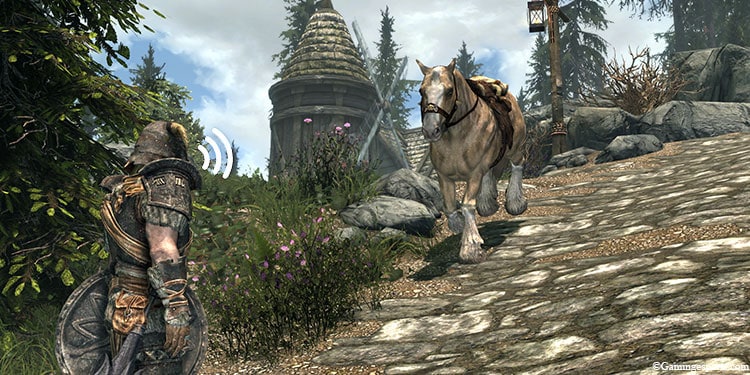 Well, unfortunately, there isn't an option to call your horse in the vanilla game. But hold your horses because you can still teleport or summon them to your location with the help of fast traveling or by installing a mod. Let's discuss.
Using Fast Travel
The easiest way to get your horse back is by fast traveling to a city or stable. Fast traveling works by teleporting you, your followers, along with your mount to the desired location.
This method will be helpful for you if you don't remember the last place where you left your horse.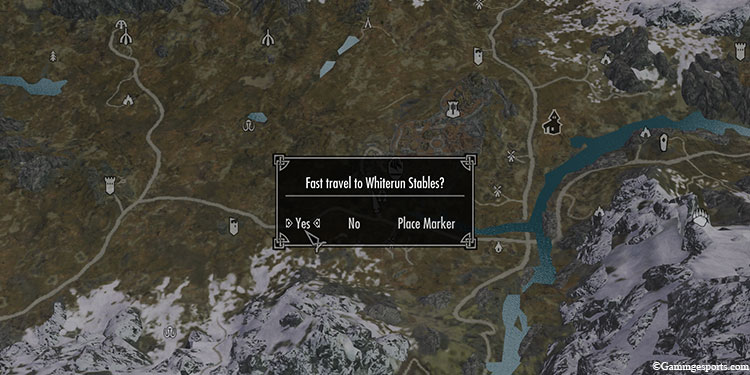 However, the fast-traveling method only works for horses that you've bought from a stable or tamed from the wild.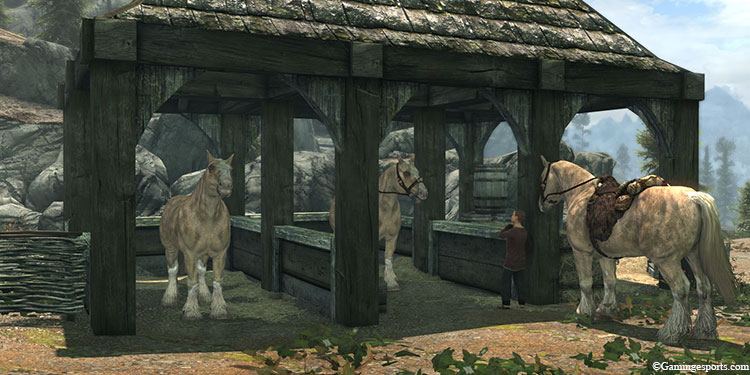 Horses that are stolen or borrowed from a stable will not teleport alongside you. Instead, they will return to their original location.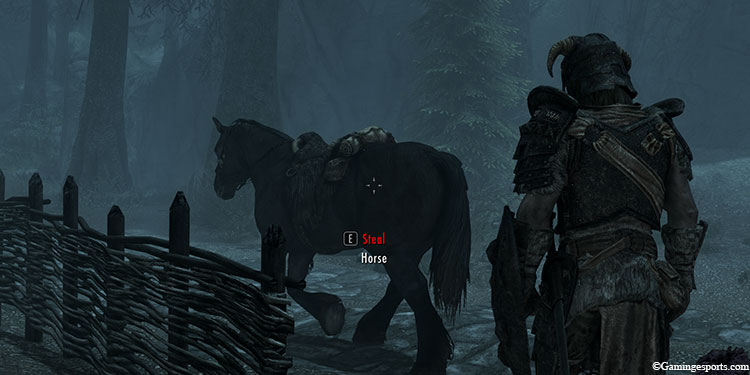 Note: The horse will not teleport if it's dead.
Via Installing Mods
The second viable option is to add a horse-calling option by installing mods on your game.
There are a lot of mods available on NexusMods that are capable of overhauling the horse gameplay. But for now, we're only mentioning the mod, which lets you call your horse to your current location.
Call Your Horse by Otellino is an excellent lightweight mod capable of moving your nearby horse to your location or teleporting them if they're located far away. It works for the horses that you've recently owned.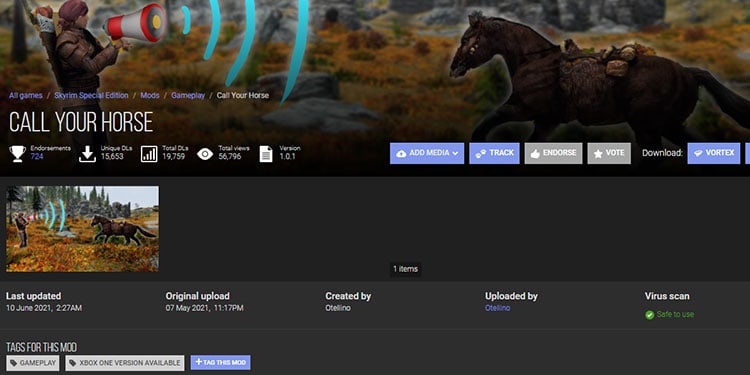 After installation, head to your Powers menu and equip the 'Call Your Horse' shout. Then, use the shout to call your horse.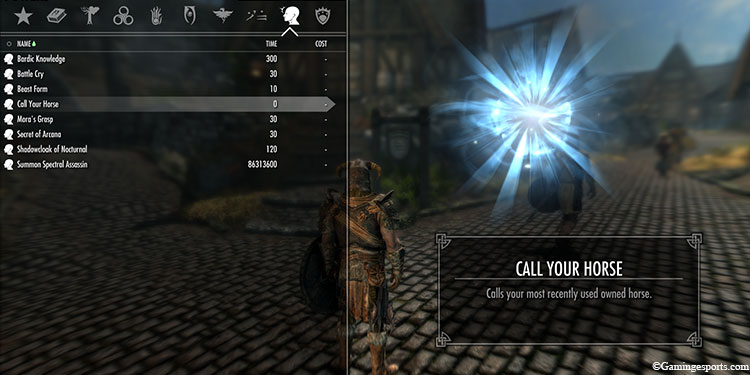 For more help, You can check out our video guide.
What is the Best Horse in the Game?
There are a few horses in the game with unique abilities and appearances that make them preferable to others.
The first one is Shadowmere. You can get this horse by joining the Dark Brotherhood and progressing through their storyline. Even if you lose track of this horse, you can always find it outside the Dark Brotherhood Sanctuary.
With its large health pool, stamina, and faster movement speed, this is one of the best horses you can get in the game.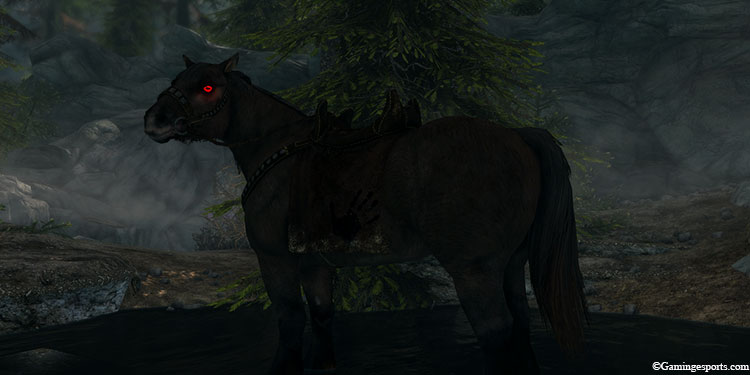 Another one of the better horses is Arvak. He's the spectral undead horse having a unique appearance of a horse skeleton with purple flames.
To acquire this horse, you'll need to venture into the Soul Cairn and complete the Horse Quest. Later, you can summon the steed anywhere and anytime.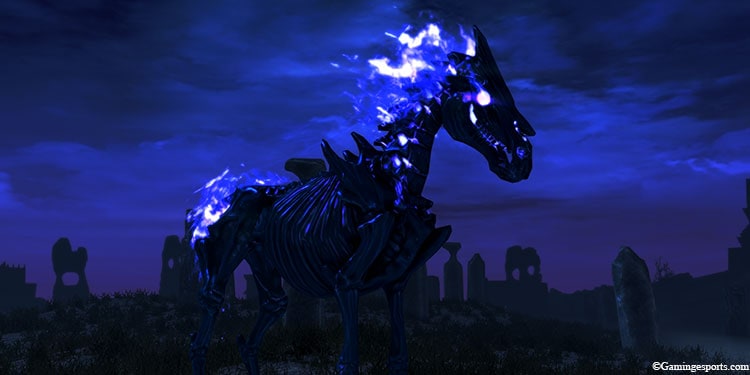 As he's summonable species, you won't need to worry about it dying or getting lost in the wilderness.