One of the new features in Fortnite Chapter 4 (Season 2) is hiding in snowballs, haystacks, and leaf stacks.
Particularly, hiding in a giant snowball was part of a weekly challenge that asks you to visit the Brutal Bastion, the Lonely Labs, and the Frosty First locations.
The challenge was difficult because hiding in snowballs is a new mechanic. Moreover, Frosty First is not one of the nine locations marked on the new map.
However, the challenge is not currently available, and neither is hiding in a snowball. You can still hide in a haystack or leave stacks, though. Either option allows you to stay out of sight, survive dangerous shootings, and trap opponents.
So, if you see the challenge come back to your Quest tab, here's what you'd need to do:
Step 1: Go to the Map's Snowy Area
You could build snowballs in the map's new snowy area, which is on the northeastern side. It covers a great portion of the island, and you'd probably be able to see while you're deciding on a landing spot at the beginning stage of a map.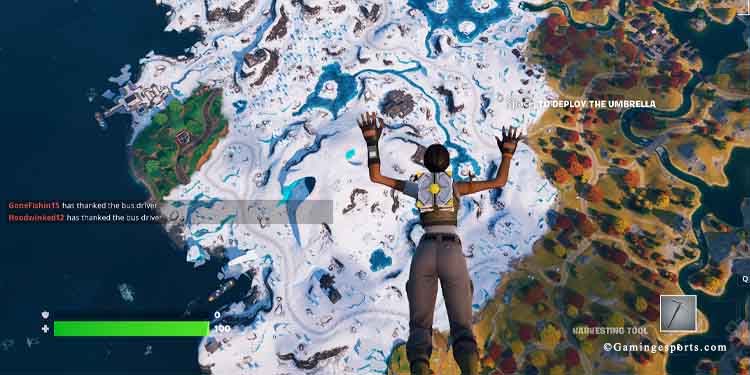 There're two key locations in the snowy area, which are the Brutal Bastion and the Lonely Labs. These are over to the east of the snowy area, but you may use snowballs as a hiding spot in any part of the region.
Step 2: Create a Giant Snowball and Hide
You can create a giant snowball at any part of the snowy region. Just hit the snow (outside of buildings) with a melee weapon or your harvesting tool (the default pickaxe). After about ten hits, you will have a snowball big enough to fit in. Whenever this happens, the option to "hide" will pop up from the snowball.
By this point, you must press your jump button while aiming at the snowball to hide in it. There're some considerations, though:
If the snowball is too big, it can roll out and create an avalanche (which can kill you)
If you jump inside the snowball, the snowball may start to roll down. You can jump again at any moment to exit it, and you should do it before it crashes on another structure (which may hurt you as well).
How to Hide in a Giant Haystack in Fortnite?
The next option for hiding is a Haystack. You could see a Weekly Challenge on your quest menu asking you to hide in a Giant Snowball and a Giant Haystack in a single match.
Even if it's not part of a challenge, hiding in haystacks is a great way of surviving a bit longer. You can go unnoticed.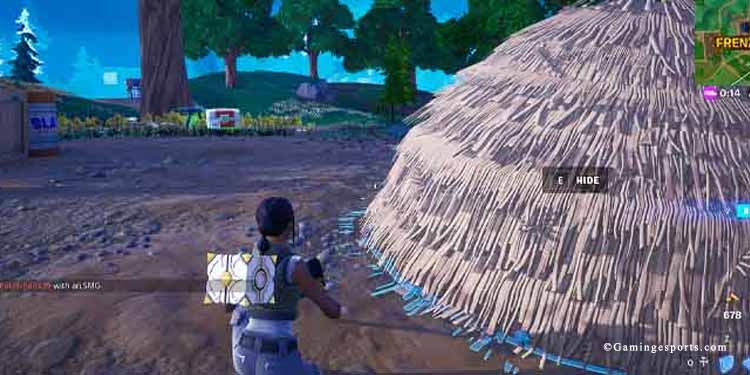 You can find haystacks in Frenzy Fields farms, on the southern part of the map. Once you find it, you'll see the option to hide (press "E" on your PC or the use button on your controller), and you'd need to press the jump button while pointing at it to hide.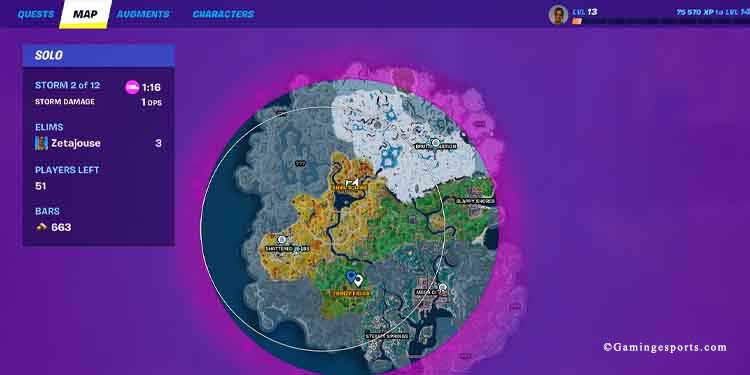 There're also leaf piles around The Anvil Square.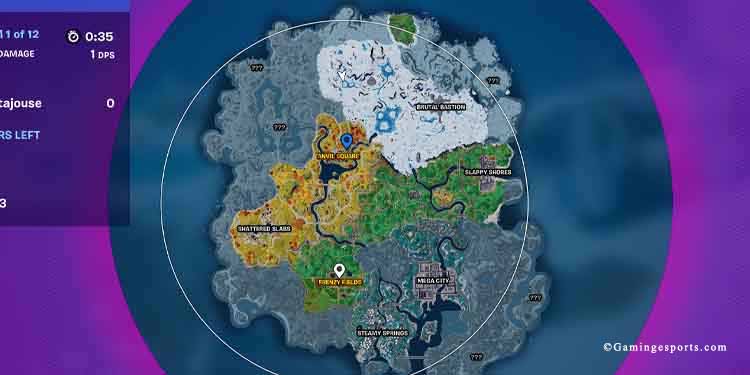 You only need to enter these piles to hide. They make less noise than haystacks, so it can be easier to hide from incoming enemies.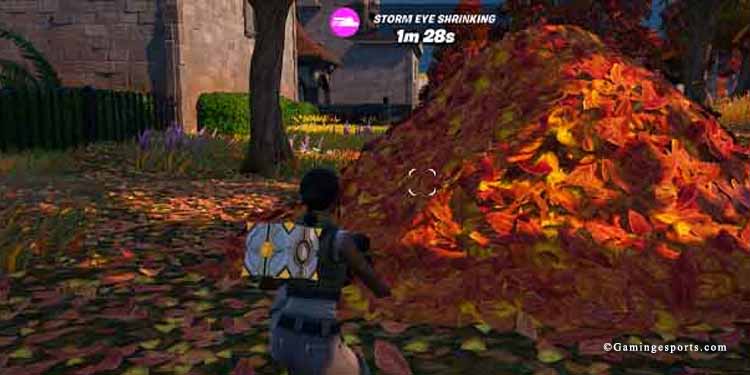 Let me showcase how to hide on a haystack or a leaf pile as an example:
Take note of the following:
When you approach a haystack, the game will prompt you to press a button to hide (the Use button, which is "E" on PC).
To hide in a leaf pile, you only need to enter it.
Hiding makes some noise and moves the stack. If an enemy sees you, he can shoot you through the haystack, leaf stack, or snowball.
However, if the player doesn't see you hide, you will go unnoticed.
You can jump to exit the hiding spot.
Lastly, haystacks are around the Frenzy Fields farmlands, while the leaf piles are mostly around the Anvil Square. You will also find leaf piles around Breakwater Bay, the Citadel, and the Faulty Splits.