Until Episode 3, there was no Account Level system in Valorant. Before that, players had a Ranked system to check their level of experience in the game. However, Valorant introduced a new system of experience levels for its players.
You can brag to your friends about how experienced you are in the game and demonstrate your superiority. However, this may not be the case for every player. Lower-level players may find it awkward to display their low account level.
Furthermore, the Valorant gaming community was somewhat toxic. High-level players were constantly harassing lower-level players. As a result, Valorant added the ability to hide your account level.
This guide will show you how to show or hide your account level in Valorant.
How to Hide or Show Account Level in Valorant
The Account Level in Valorant is always on or on the show for everyone to see. So, you don't have to worry if you want your Account Level to be visible to everyone.
But for hiding your account level, you can follow these simple steps:
Open Valorant from the "Valorant.exe" file.
You will see "Collection" on the top of the main game screen. Click on it.
Then, the Collection screen will open. On the left top, you will see a card called "Player Cards." Click on it.
You will see "Banners" and "Level Borders" options. Go to "Level Borders."
You will see an option "Show my account level on my player card" with a tick box. To hide your account level, untick the box.
In this way, you can hide your account level. You can also see another option there, "Equip Border." Every 20 levels have different border styles. If you wish to equip the borders of the unlocked levels, click on the level and click on "Equip Border."
If you wish to show your account level again, go to the Level Borders and tick the box to show your account level on your player card.
Many players are confused about the impact of hiding account levels on the game. There is no effect of hiding level in the game. The game will match you with players according to your account level and experience in the game.
How to Increase Account Level in Valorant
At the start of the game, you will be at Level 1. The highest Account Level you can reach currently is 500. If you are a player prior to Episode 3, you will get your account level according to the matches played.
To increase your Account Level, you must accumulate enough Account Points (AP). For every level, you will need 5000 AP. Every completed game will grant your AP. But the more you play a single match, the more AP you will get.
We know that to win a game in Valorant, a team of 5 players must win 13 games before the other team does. So, if you win 13 games straight, you will get less AP. But if the game is tight and neck-to-neck and your game go to the final round (25th round), you will get more AP.
So, difficult and lengthy games increase your Account Level fast. Also, the first match you win in a day will grant you an extra 1000 AP. So, even if you cannot play many games in a day, win a single match and get 1000 AP.
Rewards of Account Level in Valorant
There is not much reward you could get for leveling up in Valorant. The only reward is your high Account Level and a border with different color schemes. Your account level is displayed on top of your card and you can see this in your loading screen, hero picking screen, and kill summary screen.
You will get a default border from Levels 1-19. After level 20, every 20 levels will grant you a new border. Also, there is a color scheme that changes at every 100 level. Levels 1-199 have Iron, 100-199 have Bronze, 200-299 have Silver, 300-399 have Gold, and 400-499 have the Platinum color scheme like in Ranks.
Player Cards in Valorant
Player Cards are images in Valorant that come from a specific agent, place, and other in-game environments. They are seen in a lobby while matchmaking, loading screen, kill summary screen, and players icon as a Card, Banner, or Player Avatar.
There are 255 cards right now at the time of Disruption Act 2. You can acquire cards from different places:
Agent Contracts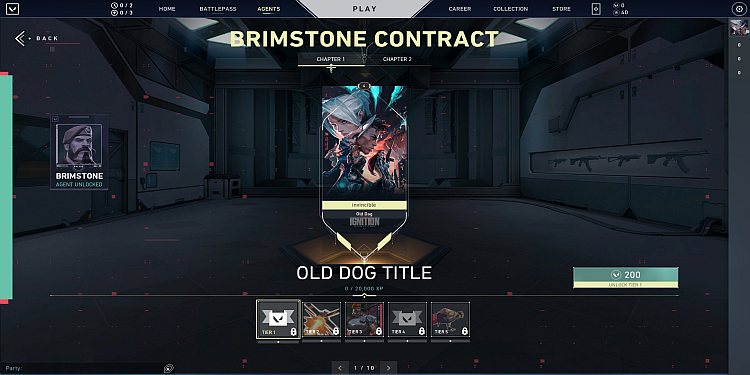 Every agent has two Player cards you can acquire. As you complete the agent contract missions, you will get the cards for each agent. You will get the first card in Tier 2 or 3 and another card in Tier 9.
Battle Pass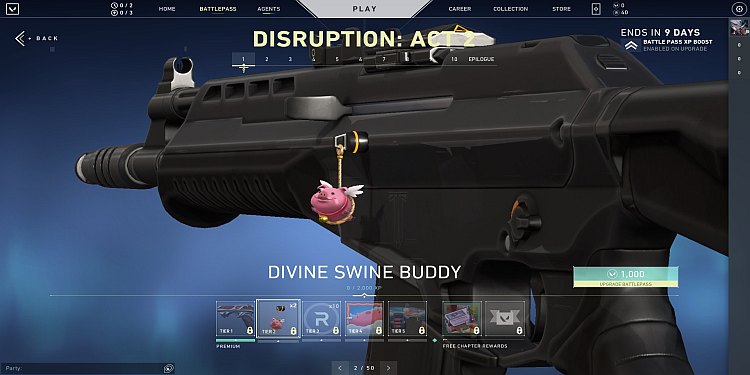 There are typically 10-13 cards in every battle pass. But not every card is free. Only 2-3 cards are free in the battle pass. You have to purchase the premium battle pass if you want others.
There are other places too to get more Player Cards. Some events of Valorant will grant you Player Cards. Like players who completed Tier 2 of Closed Beta Pass of Valorant got a unique Player Card.
Every new player in Valorant gets the same Player Card, and completing the New Player Contract also grants you new Player Cards.
If you wish to view every Players Card in Valorant, follow these steps:
Go to the "Collection" tab and navigate to "Player Cards."
Under the "Banners" tab, you will see your player card, and at the bottom, you will see the "Show Owned Only" option with a tick box.
If the box is ticked, untick it, and you can see all the cards available. You will also see the total number of cards.
This is all you need to know about hiding or showing your account level in Valorant. We are sure this article was of help to you.