First-person shooter (FPS) is one of the most popular and beloved video game genres. Its popularity has increased due to the increase in the FPS esports scene. Doom popularized the genre in 1990 and is considered the father of the FPS. 
These games in general immerse you in the game and let you have full control of your character. All FPS games are different from one another yet follow the same mechanics.
Aiming down sight and shooting your target in the head can feel rewarding and fun. Even though shooting is the most common mechanic in FPS, other elements contribute to making the game even better.
Without further ado, these are the 15 Best FPS games on Steam available right now. 
Best FPS Games on Steam
Team Fortress 2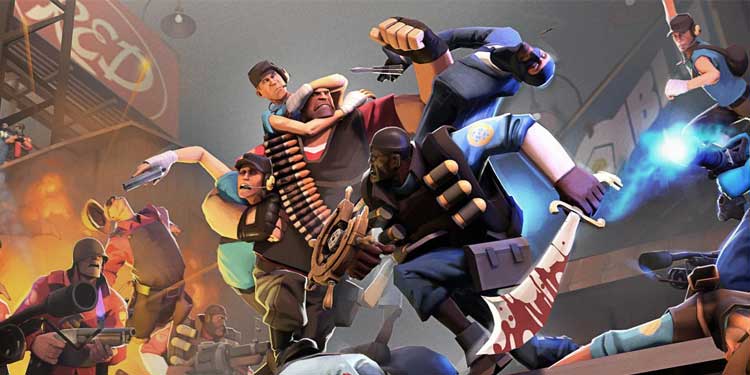 Team Fortress 2 is a free-to-play classic hero-based multiplayer FPS developed by Valve. You can play countless game modes such as Capture the Flag, Arena, Payload, and more.
Community maps and custom game modes are also available to play. Likewise, PvE modes such as Man Vs. Machine is also available. In this mode, you will face and battle out waves of AI by cooperating with 4-6 players. 
TF2 deserves the spot as one of the best FPS as it is a classic game with dozens of fun mechanics to learn and play with. Players can select from provided nine distinct classes. Each class has its personality and tactical abilities to match your gameplay style.
Loadout is customizable where you can equip various available weapons and equipment. This way, you can twerk your favorite character to match your playstyle. Cosmetics and accessories are also available to alter how the character looks. 
For a game that was released more than a decade ago. It still provides free constant updates by adding new game modes, maps, equipment, and cosmetics.
Paladins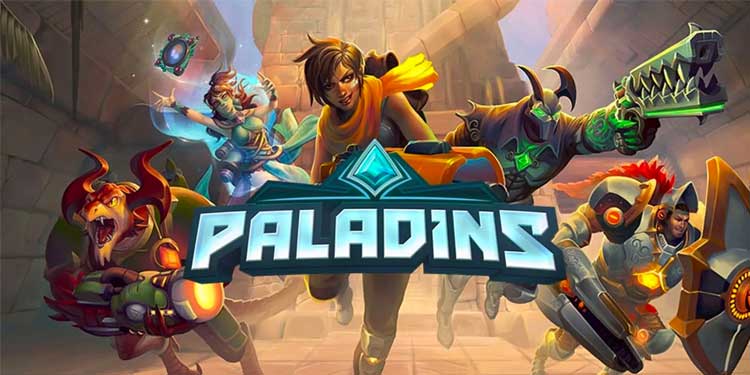 Paladins is a free-to-play team-based multiplayer FPS developed by Hi-Rez Studios. You can choose and unlock champions from the diverse cast of champions. Select the character that suits your playstyle. 
Each champion has a unique set of skills that they can use to help out their teammates or counter opponent. Various game modes such as Team Deathmatch, Siege, King of the hill, and more are available for you to play.
The game provides vast customization and different builds for your champions. You can apply different hero builds to match your playstyle. The available champions' can be played in various ways depending on your hero build.
Paladins cut the list as one of the best FPS due to its customizations in a hero-based shooter. There is an endless way to play the characters you enjoy and have a great time playing. 
Titanfall 2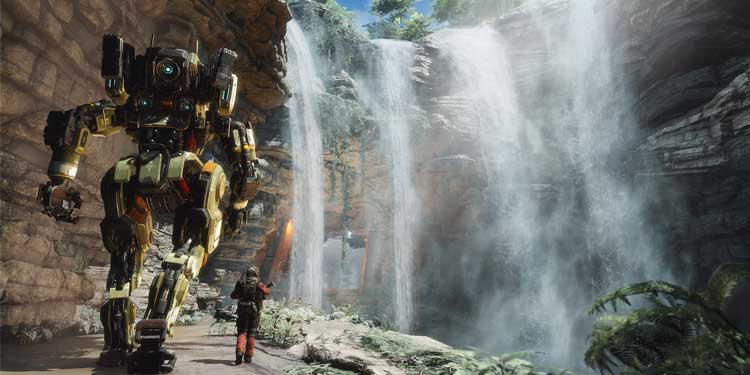 Titanfall 2 is a fast-paced FPS developed by Respawn Entertainment. The game offers both single and multi -player campaign and offers an exhilarating fast-paced multiplayer experience that is one of a kind. It feels polished to perfection, and the game mechanics are fun.
The game is pure chaos with amazing movement mechanics and loads of action. You can suit your gameplay style by customizing your loadout and Titans. Your customized loadout will also impact the role you have on your team.
As great as the multiplayer experience is, the game does not hold back in its single-player campaign. The campaign is short, but the storytelling is filled with emotion and great pacing. The gameplay is as good as the multiplayer experience.
Every FPS enthusiast should give it a shot to have it a go at this amazing game. The gun feedback and fluid movement the game provides will keep you hooked for hours. It is worth the buy.
Back 4 Blood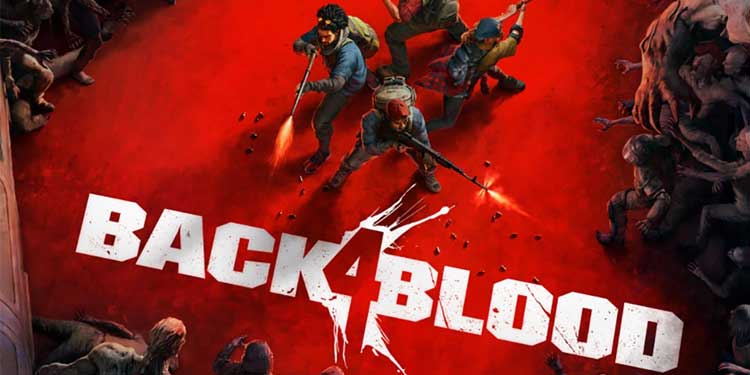 Back 4 Blood is a 4-player horror co-op FPS developed by Turtle Rock Studios and published by Warner Bros. Games. You can go solo in your story campaign or play with friends of 3 in a dynamic zombie-infested world.
You and other players can select from 8 characters with their perks and fight through hordes of different kinds of zombies.  
As an FPS co-op, the game offers endless fun with your friends. Each mission is packed with challenges for you to overcome the odds of surviving with the help of various lethal weapons.
A PVP mode is also available where four players on each side battle out as survivors and zombies with their unique abilities and perks. The game is heavily influenced by Left 4 dead and brings back the memory of killing zombies.
Aim Lab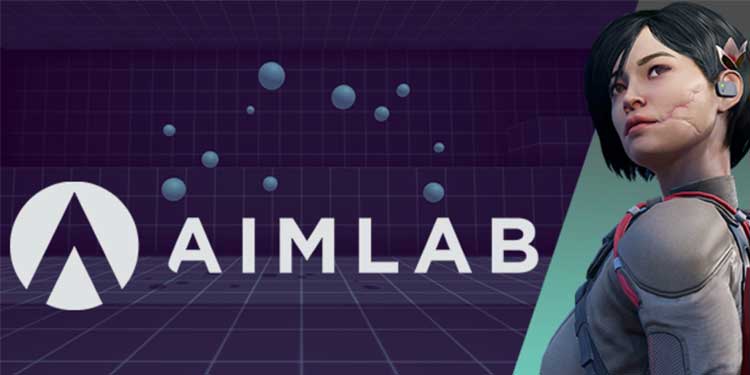 Aim lab is an FPS trainer developed and published by Statespace. It is not a game but has various modes that can help you improve in other FPS. A free-to-play aim trainer where you can train your tracking, reaction time, flicks, and more in unlimited , is hard to find without spending real penny.
Most players use Aim Lab as a warm-up routine before playing FPS games. This readies you up for your game and helps you improve different aspects of FPS. It also gives you feedback on your weaknesses and what aspects to work on.
Frequent update and new content is always added. This game belongs on the list as it is the only free aim trainer that collaborates with the actual games and provides game-related training.
Left 4 Dead 2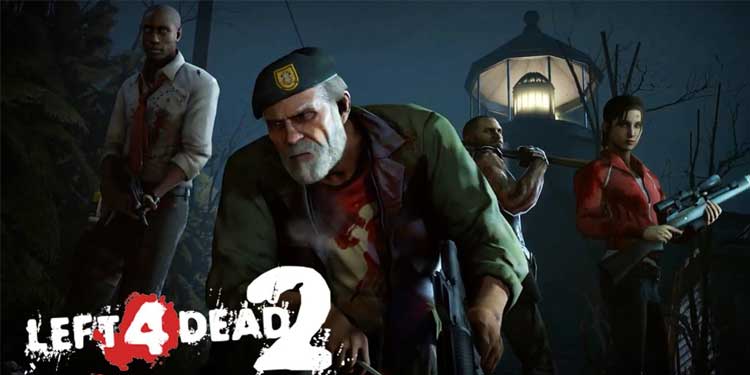 Left 4 Dead 2 is a 4-player co-op FPS developed and published by Valve. The action-packed horror game is set in a zombie apocalypse. You and the other three players must go through challenging missions and make it out in one piece.
Also, you can use various weapons to give yourself a fighting chance against the infected. The game offers multiplayer modes such as versus and survival. You and the other three players can team up against the other four as survivors or zombies and vice versa.
Survival game mode is an arcade mode where you will fight till your death against waves of zombie hordes. You can enjoy the game with your friends as you fight through zombies and have endless enjoyment doing it.
Destiny 2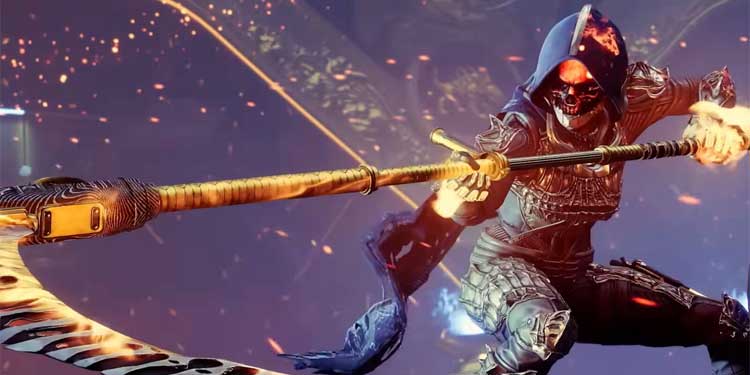 Destiny is an MMO FPS developed and published by Bungie. You can select from 3 of the guardians' classes to start your journey in a galactic exploration and dive into the world of Destiny 2.
Each guardian has a unique set of abilities and playstyle. Select the guardian and its variant to match your playstyle. The game is free to play, where you can team up with your friends to explore the galaxy.
You can go on raids to kill the boss and earn exclusive rewards. Customize your loadouts and abilities to keep gameplay interesting. Exploration is fun as the environment of the different planets you set in is beautiful.
PvP game modes are available, which is a completely different experience from its Co-op mode. A free-to-play high-scale game like destiny is hard to come by. So it belongs as one of the best FPS right now on Steam.
Halo Infinite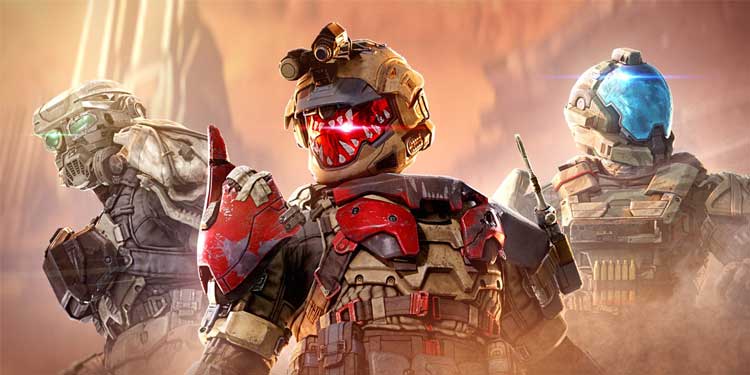 Halo Infinite is a classic FPS game developed by 343 Industries and published by Microsoft. You can relive the Halo and ultimate arena shooter experience from childhood and early teen days.
Halo Infinite Multiplayer is free to play with seasonal updates. The game feels well-balanced and has various modes for you to try. If you are into story mode and worldbuilding, campaign mode is also available for you to buy.
Arena shooters have been lacking for a couple of years now. However, the release of Halo Infinite changed that and provided everything the community wanted. The classic arena shooter returned along with all the nostalgia.
The gameplay is like all the old series but refined. Hooking into enemy lines and killing off your foes with a halo energy sword feels great. If you like arena shooters, Halo Infinite is one of the best Arena FPS games available right now on Steam. 
Borderlands 2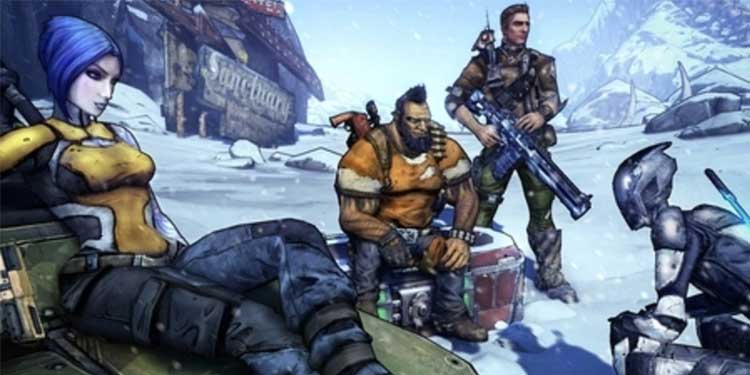 Borderlands 2 is a looter shooter Co-op FPS game developed by Gearbox Studio. You play as a 1 of 4 vault hunter in an open-world environment with 3 of your friends or solo.
Explore the vast world and face different enemies with your friends. The DLC is also available, which provides you with new content such as characters, weapons, and missions. 
The world you set in is filled with a quest for you to complete with your friends to earn rewards. You will face new enemies in each new environment with their strengths and weakness.
Earn exclusive loots by eliminating certain enemies. Every combat you face with enemies is rewarded. The co-op experience is great, and there is always something to do in the open world. As much as the gameplay is fun, the storytelling and level design are top-notch. The game is enjoyable with all the elements provided. 
Half-Life 2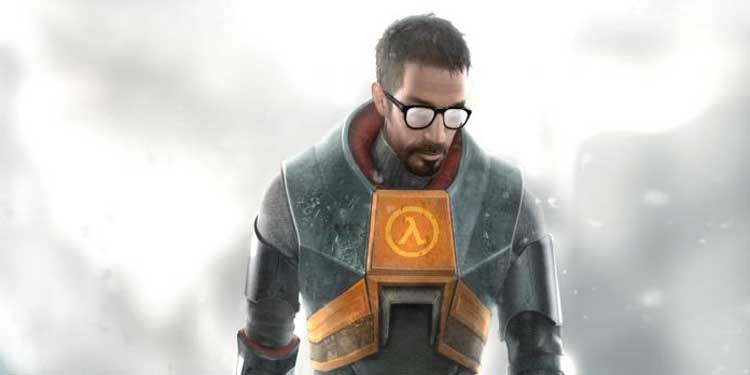 Half-life 2 is a classic story-driven FPS developed and published by Valve. The game is regarded as one of the best games ever made.
The story is quite linear. However, the game excels with its immersive storytelling and subtle worldbuilding. You are in full control of what the character does.
Even though the game is relatively old, it is one of the best games on Steam. Its gameplay is still enjoyable as it evolves seamlessly while introducing new fun game elements.
The physics and sound environment simulation are great, making every action you take impactful. 
DOOM Eternal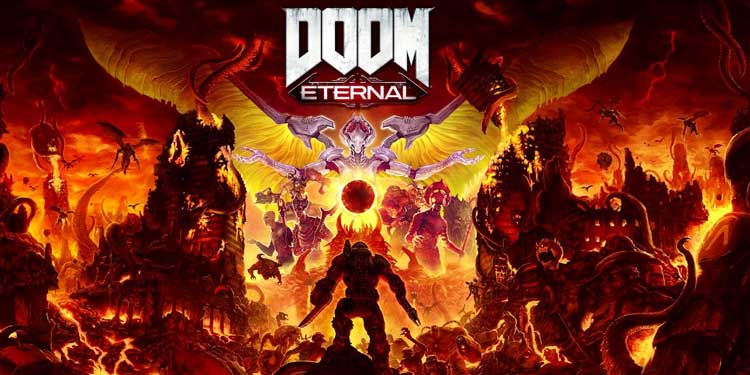 DOOM Eternal is an epic single-player campaign FPS developed and published by Bethesda Softworks. You play as a doom slayer and go on a rampage, killing off and bashing demons of hell.
Conquer the demons that have invaded earth while you stop the destruction of humanity. You will be killing demons across the dimension while playing along with one of the best soundtracks in the game to date.
The soundtrack complements the gameplay in many ways. Each combat makes you feel like you are in the game's trailer. Playing the game will make you feel like an actual doom slayer.
Additionally, the game is very polished with fluid movement and fun mechanics.
Tom Clancy's Rainbow Six Siege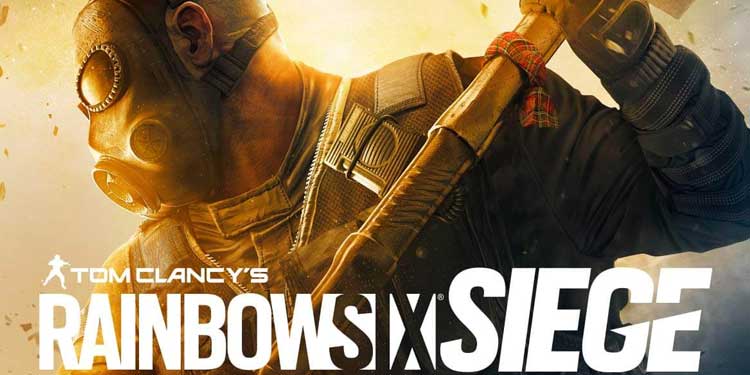 Tom Clancy's Rainbow Six Siege is a close-quarter tactical FPS developed by Ubisoft. A competitive FPS that has dynamic maps and vast operators for you to play cannot go wrong.
Every round in the game feels important and intense as you attack or defend certain map points to win. You can select different operators with unique gadgets to play with. Make use of various gadgets to defend or fight off against other players.
Your map knowledge also comes into huge play for you to win the rounds and overall match. The close-quarter combat feels realistic and keeps you hooked in the game as you learn through it.
If you are someone who likes realistic close-quarters gunplay, this game is for you. Its Esports scene is still going strong even though the community is small. 
RUST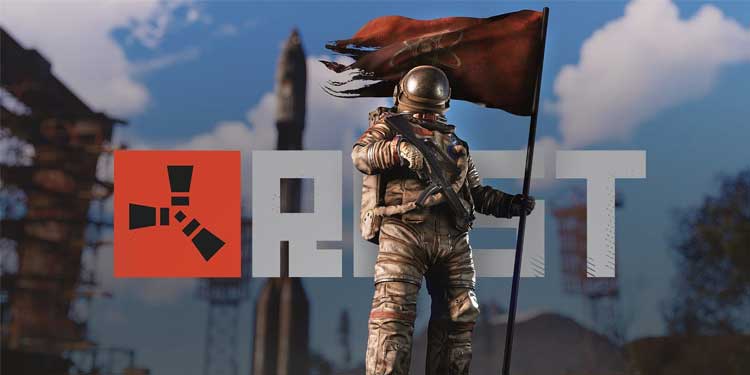 RUST is an online survival FPS developed and published by Face punch Studios. A survival game where scavenging and crafting are important to make it through the night. Your survival rate can be affected by both the weather and habitats that lurks on the map.
You must be careful of other players too, as they can be hostile towards you. Precaution is important if you want to survive with all your loots. Both PvP and PvE mode is available for the players. You can also join modded servers and enjoy your time.
These modded servers' experience can be very different from Vanilla Rust. The game has introduced many elements from gunplay to crafting. You can increase your survival rate by crafting weapons, equipment, clothes, and more.
Build your base by farming raw materials and defend your base against raiders. Raiding other players' bases can come at a cost but can be rewarding equally. All these elements come into play to make RUST the best online survival FPS.
Apex Legends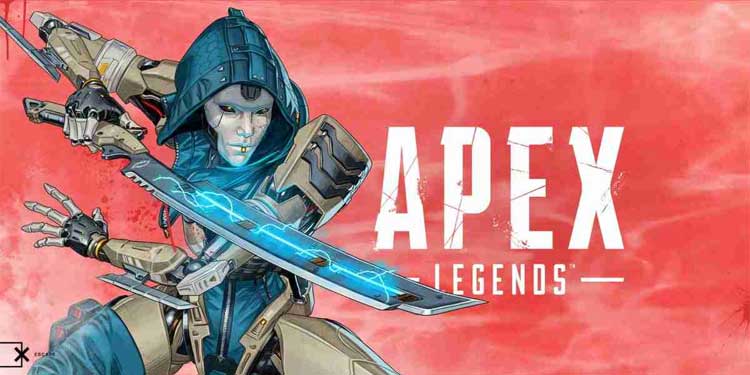 Apex Legends is a free-to-play FPS Battle Royal developed by Respawn Entertainment. You can select different playable legends with each distinct ability to match your playstyle before jumping into the game of Battle Royal.
Use their abilities to create your strategic team or solo play. The Battle Royale genre can be pretty stale. However, you will feel that apex legend is different as it is a mixture of hero shooter and battle royal.
Each legend you play is well balanced and has a different role in team play. The gun feedback of all the different weapons feels responsive with fluid movement mechanics. Introducing hero-based abilities to a battle royal genre makes the game very different from other present battle royal games.
Counter-Strike: Global Offensive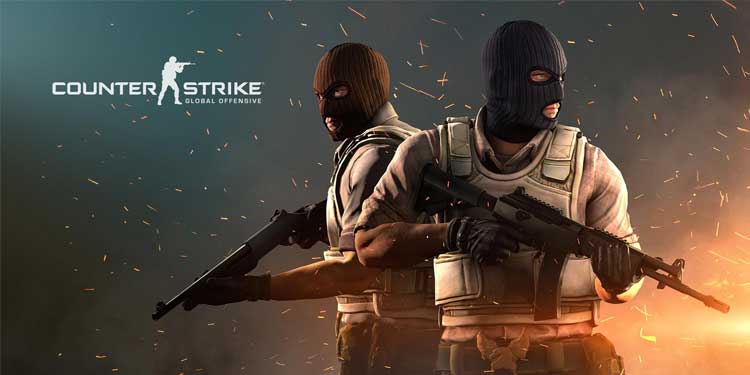 Counter-Strike: Global Offensive (CSGO) is a tactical FPS developed and published by Valve. The game is more catered toward competitive FPS players. Your ability to make quick decisions and have a precise aim is important and comes to play.
It is one of the oldest Tac-shooter. However, it has managed to stay popular to this date. CSGO is regarded as one of the best online tactical shooters due to its competitive scene in Esports.
Millions of people tune in to watch competitive CSGO, one of the most-watched Esports games. Suppose you are fond of the tactical shooter and competing. You will be grinding for hours in competitive mode to climb up the rank ladder.