Wondering about the best local co-op games on steam? There are a ton of great co-op games out there. The best part is that many are available to play on streaming platforms like Steam. Which makes it easy for you and your friends to jump in and start playing together.
Here are some of the best local co-op games on steam that offer a great experience.
Let's begin.
Best Local Co-op Games on Steam
Terraria (2011)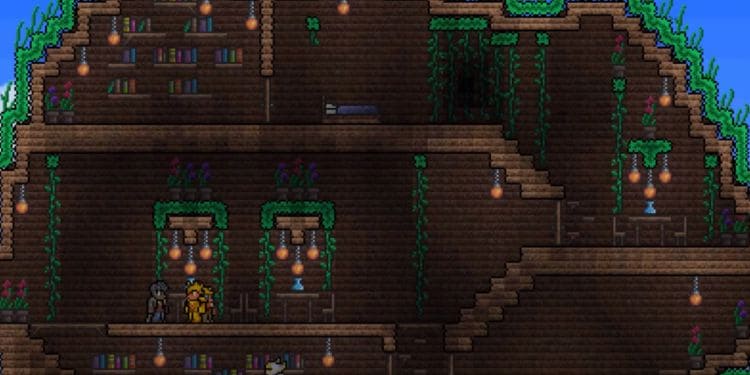 Terraria is a fun open-world classical survival game. It teleports you to a different animated universe. You need to paint your own virtual world and stay alive. Or search for new challenges to test your fighting abilities and combat skills. 
Explore the vast land and collect raw materials to build buildings. Every world is different and you cannot guess what you will get. The main mission is to discover, create and defend your place from enemies.
Gather valuable items to craft the weapons and armor. They can be firearms, magical spells, accessories, and others. You can make anything with real-life use like furniture, house, city, and more.
It is a balance game and you can continue to play for over a thousand hours. You need to accomplish 88 achievements. New updates bring cool changes with new daily tasks and experiences.
Obtain every kind of skill such as crafting, mining, jumping, fishing, fighting, and more. You can invite friends to play together or you can play solo mode. Grinding is hard and challenging but many of us play it for fun and rebuild everything.
Garry's Mod (2006)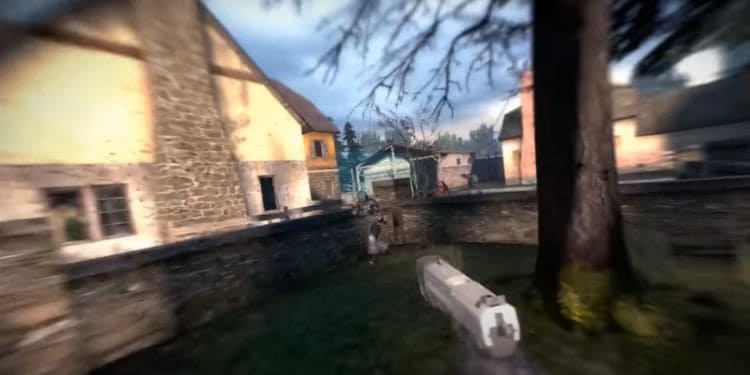 Garry's Mod is a fun to play sandbox multiplayer co-op game. Grab the equipment and start playing the game. There are no predefined goals and quests. 
Explore the maps for raw materials and construct anything that you desire. You can make a unique car, rockets, tall buildings, weapons, and many more. Shape up in any size and turn into objects like trees, cars, tires, and many others.
Play along with your friends online and challenge other players. Or you can play the game and build your world in offline mode. Improve your creating skill and fighting combat abilities to have fighting advantages. 
There are over 30,000 modes you can choose and play. You can be a detective and gather proof to catch murders in the Terrorist Town. 
It offers an unlimited play time option and you can save replays numerous times. Playing is easy and you will find beautiful visual graphic resolution with great quality sound. You can play single-player, PvP, or co-op online and in LAN mode. 
Grand Theft Auto V (2015)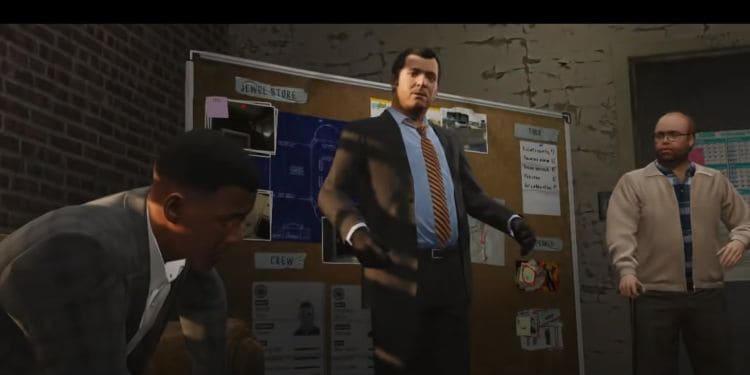 Grand Theft Auto V is an open-world action game. Young hustler, psychopath, and retired bank robber entangled in the story. It takes place in the beautiful place of Blaine Country and Los Santos. 
Play as the young street hustler and complete the missions and tasks. You must complete tasks to unlock different map locations. Collect reward points and use them in the game to buy tickets, food, or spend on the things you like to do. 
Face the criminal society, entertainment industries, and U.S government. Survive in the game and complete the missions. Either Wasted or busted , the goal will be reset and you have to play from the beginning. 
Enjoy the city lights, tall buildings, and beautiful landscape. You are free to do anything that you like to do. Customize control options and configure them in your favorite keyboard option.
It has great soundtracks and visual effects. Many editing tools will let you record, modify and share video clips. You can use camera filters and add your own soundtracks.
Tom Clancy's Rainbow Six® Siege (2015)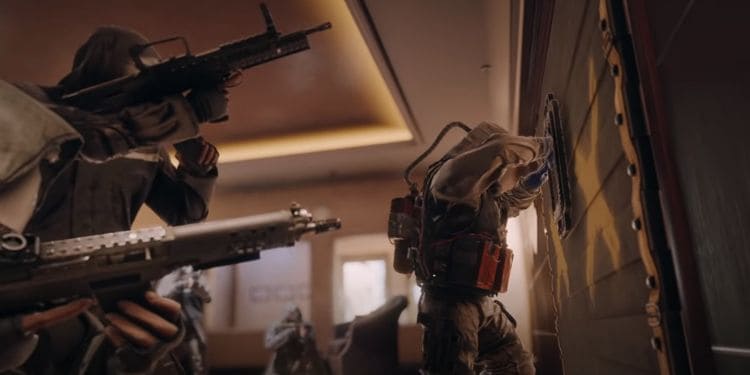 Tom Clancy's Rainbow Six® Siege is a tactical first-person shooter game. Master the techniques of fighting and destroy everything that comes in the way. Make intense tactical decisions, face enemies in close-range combat, team play, extreme shooting action, and experience the new gaming era. 
Engage on the battlefield and lead your team to victory. Defend your grounds and prevent enemies invading the safety line. Build defensive systems and use traps and other fortify mechanisms. Attack enemies using maps and guide other members through the corridor. 
Select appropriate tools of destruction and use highly-trained special units. Make new access points and destroy your enemies using the latest gadgets and weapons. You must track down opponents, manipulate and then eliminate them.
It brings new changes in every core update. You must cope and create new strategies to get the upper hand on the battlefield. You can find changes in rules, maps, weapons, operators, and more.
Join the community and you will be able to play a competitive weekly tournament. You must make a strong squad and challenge professional players. It is easy to learn but hard to play. There are many positive factors such as good graphics, charming sound, no story, long game time, and more.
Euro Truck Simulator 2 (2012)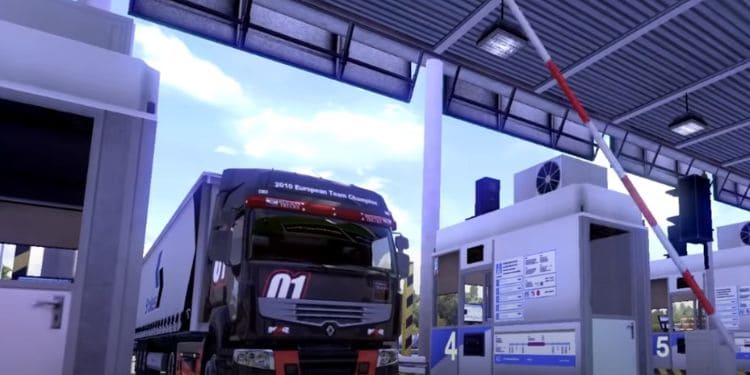 Euro Truck Simulator 2 is an open-world online co-op driving game. Feel free to travel across the world as a truck driver. Explore various cities in the U.S, German, Netherlands, UK, Poland, Italy, Belgium, and more. Deliver precious cargo around different places and become part of the elite truck force. 
Become the driver and start your own truck company. You must deliver goods over long distances across the maps in over 60 European cities. Simultaneously run your business with the completion of your deliveries.
Build your own truck company and add more trucks as it grows. Hire new drivers, manage all the business transactions and calculate your profit. Charge your customers according to the challenges and types of cargo.
Check and keep an update regarding the trucks. Maintain and customize vehicles from engine, suspensions, smoke exhausts, bars, lights, beacons, horns, and more.
Join the online truck driving community and take advantage of various types of features. You can take part in additional missions and leaderboard ranks. There are many tools to edit the gameplay. Use landmarks and networks to drive across the thousands of miles.
Stardew Valley (2016)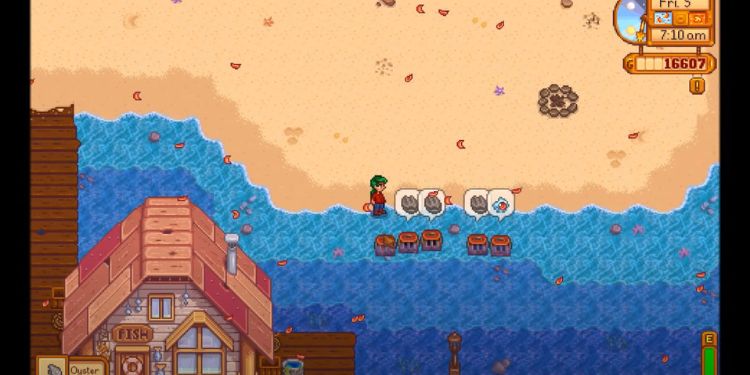 Stardew Valley is a 2D farming sim RPG game. You inherit old farmland from your grandfather and plot and plant crops. Begin the new chapter of your life being a farmer.
Use handcraft tools and a small budget to expand the name of your homeland. Overcome the competitor Joja and take every opportunity to restore your valley. 
Grow crops, craft farming machines, raise animals, and more. You must change the land in the farmland. The goal is to build your dream agriculture empire. Improve your skills and level up in various areas like mining, combat, farming, foraging, and fishing.
Unlock new fields and search for resources. Explore undergrounds and mysterious caves. You must fight dangerous monsters using weapons to obtain raw materials and valuable items.
According to the seasons' changes, you need to plant seeds to grow seasonal vegetables and foods. You will learn new things such as crafting recipes and cooking foods. You can pick up new professional skills.
Build new infrastructure in the valley to restore the town population and phosphorus phase. You can invite your friend to play in co-op mode. You can even play this game in split screen with your pals in the same console.
You can customize the appearance of the house, layout of the farm, and your character. 
Rust (2018)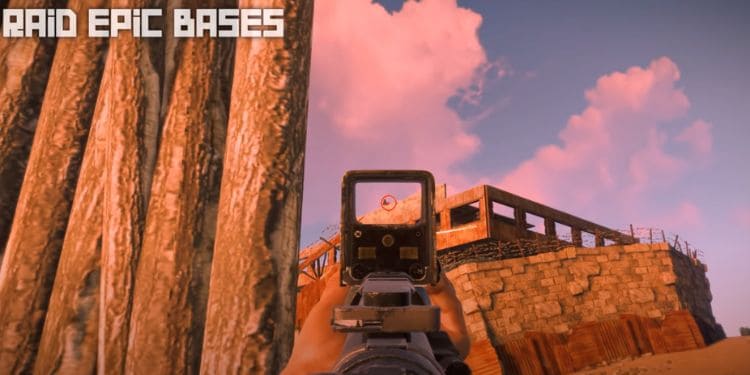 Rust is an open-world multiplayer survival game. Teleported to a unique universe where everything wants you to die. Focus on living longer and staying alive. Be careful of other players, inhabitants, and wildfire because everything in this world wants to kill you.
Wake up naked armed with a torch and a rock on an unknown island and start playing. You must build shelter, scavenge materials, hunt for food, and more. The main goal is to survive to see the next day and protect yourself from natural dangers like hot, cold climate, thirst, and hungry.
Explore the whole island, ancient monuments, different fractions, and abandoned places. Discover items, raw materials, gems, equipment, and others. Use them to craft weapons, armors, and tools for defending yourself. You can trade these items with other players.
Discover a safe place to live and build your base. Watch out for enemies and defend your area. Control and manage your resources to grow your territory.
Invent cars, electricity, helicopters, tech trees, farming techniques, and more. You can attack other players for loot and destroy their shelter. 
There is a guaranteed monthly update to offer new content and fix the bugs. It has balance improvement and adds new maps, enemies, fractions, drones, trains, music, and more.
You can play new events and seasons with a more dangerous and interesting atmosphere. 
Among Us (2018)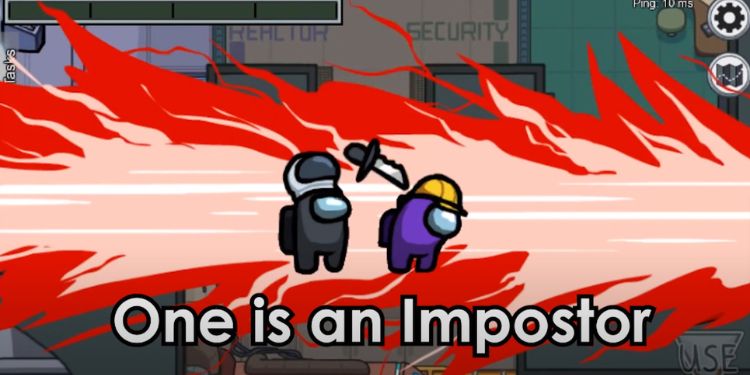 Among Us is a 2D multiplayer and social deduction game. The game requires 4-15 players and they are sent into the space station. One or more can be blended as a crew member but actually, they are imposters and their mission is to kill other players. 
Create a local host or join online rooms and spawn in a space station with other players. It selects the imposter randomly among the crew members. You can play the game both as a crew member and imposter.
Crew members have to complete all the assigned tasks on the ship like fixing the wire, health body check-ups, light fixing, and so on. To win, they have to finish their tasks. Stick with your other members and find imposters to eliminate in the voting round. 
Imposters have no task and they have to lie every round with good manipulation skills. You have to fake tasks and kill crew members. To be safe from elimination, you can blame others and perform perfect execution of farming kills. Use vent to move freely around the map.
Take advantage of security cameras and admin map. Press the emergency button to conduct a meeting for suspicious behavior and report after finding dead bodies to find the imposters. You can customize your character and change many options to your local server to make the game more interesting.
Devour (2021)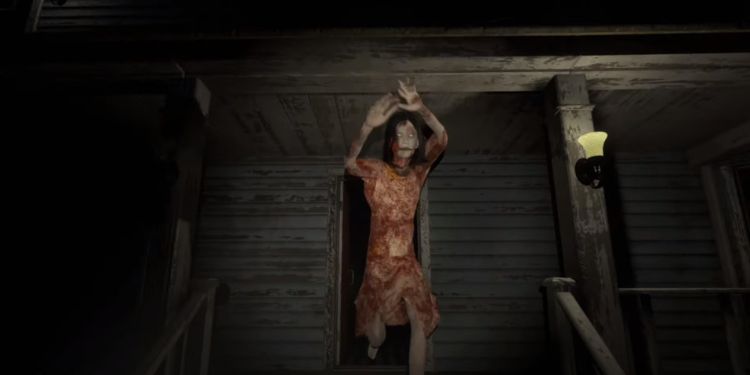 Devour is one of the best multiplayer horror games. Evil is winning the battle against good. At night time demons are active and devour the soul of cultists and possess their bodies. They will attack humans and drag them into the rotten hell. 
You will be playing as an executioner. Control the other four cult members and together stop the possessed one. Or else you are dragged into hell. Better run, hide, and scream but do not get caught.
Rember throughout the game no Devour are same. You must perform perfect execution in a team to stop the evil. A single session can last an hour more.
If you are a hard-core fan of the game then try playing single mode. It can be horrifying and scream alone all you want.
Select the characters according to your personality and gameplay. Complete challenges and you can play 4-player co-op survival game mode too.
Valheim (2021)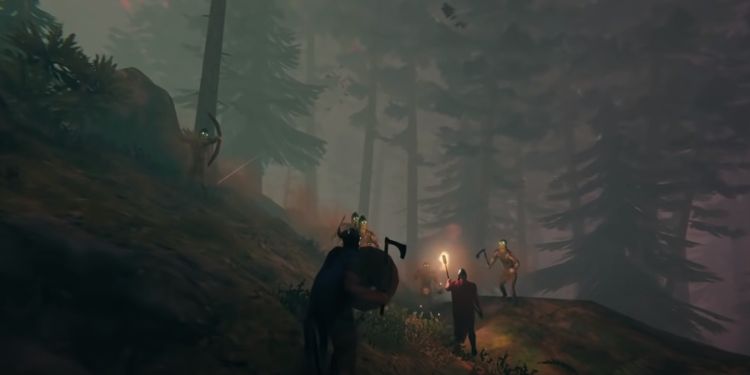 Valheim is an online co-op open-world survival craft game. Transfer to the Viking world and survive in the brutality Gather and play alone or with up to 10 players. Build, craft, battle, and slay your enemies. Become the most powerful ruler to rule the entire land. 
You play the game being a Viking and your mission is to survive. Explore the unique world and uncover its mysteries. Discover new hidden places, fight new enemies, and find secret treasures.
Collect raw materials, natural resources, and items. Use them to craft powerful weapons such as ships, tools, defenses, and blades. Build the mighty big build bases to protect from dangers. You must expand your village and upgrade your housing level. 
Fight against the enemy bosses, sail ships and boats to reach islands for rewards that will help for further stages. Challenge other players to test your skill and abilities facing other players. Apply short-range combat skills, weapons types, blocking style, dodges techniques, and more while battling others.
Invite your friends to play along and follow them to discover new weapons, gears, and hidden quests. Together conquer the vast land and be the worthy warrior. It has epic visual graphics and soundtracks. 
Warframe (2013)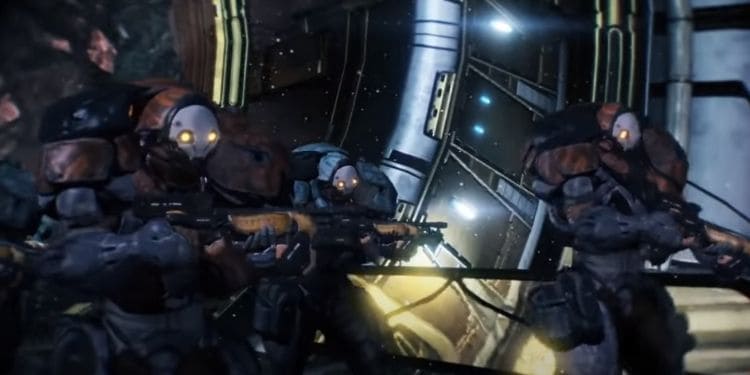 Warframe is an action RPG co-op game. Wake up in a unique universe alongside your friends. Wear a bio-metal suit and gain super abilities. Discover the hidden power that lies deep within and experience the invincibility. Follow the guidance and realize true fighting potential. 
Start the game as a warrior and use the system-given weapons to complete the quests. Fight against the horde of monsters and slaughter them. Explore the mysterious landscapes and find various lifeforms.
Craft your weapons and build your suit's most powerful weapon that matches your gameplay. Experiment with new gear and constantly level up to gain more advanced technology for warfare.
There are 40+ warframes with each having different types of special powers. Enjoy five different stories and complete over 30 quests. Train and develop your skills for seeking the truth of your existence.
Customize your character and design the perfect look. Play for rewards and challenge different squad events for achievements. Set a journey across the map to fight against the monsters using the powerful firearms and destroying the enemies' base.
Unturned (2017)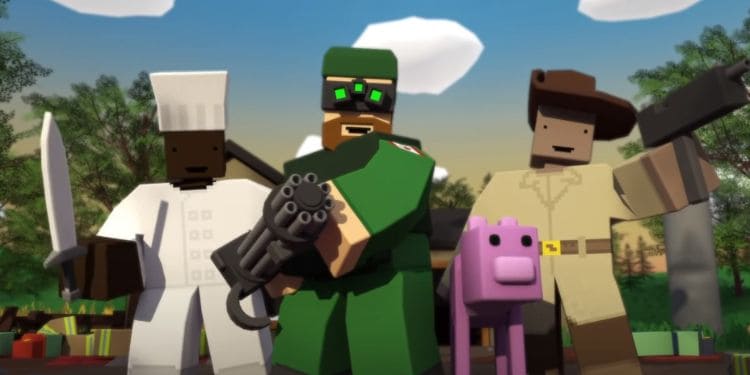 Unturned is a multiplayer zombies survival game. Living among the undead is the key goal. You are the few human survivors of the zombie apocalypse. Build an alliance with your friends and stay alive longer. 
You can play the game from two perspectives. Play as a human and you need to defeat zombies. Attract their attention or take a sneaky approach to kill them. Use distraction or super abilities to escape the horde of the undead. Gather weapons and points to trade them for necessary items.
Playing as a zombie side will let you hunt all living creatures for food. Grow wild vegetables and fruit predicting the climate. Place undead at safe and warm facilities to protect them from environmental hazards.
Use weapons such as guns, swords, missiles, snipers, landmines, and more to deal with your enemies. Face bandits and raid them for loots or you can take them to the police. Complete the quest and offer help to society to defend the city against the zombie horde,
Craft weapons, traps, machinery, furniture, and more. Build storage to collect supplies and natural resources. Maintain all types of vehicles and explore different five maps. There is a modding option for you to design your world.
Apex Legends (2020)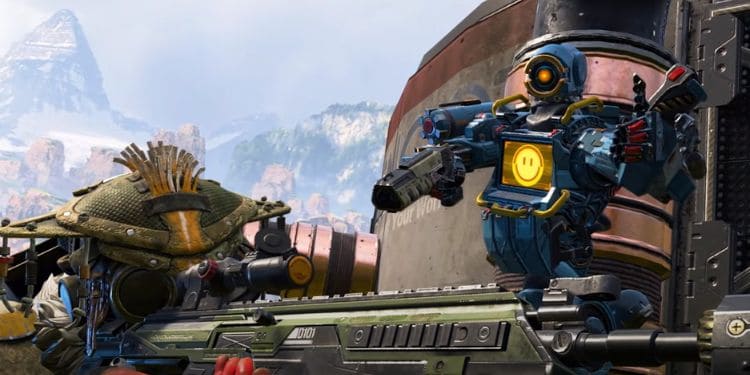 Apex Legends is a multiplayer, shooter, and award-winning game. Select the legendary character each having their own unique abilities and powers. Invite two other friends and join the battlefield against other squads. Choose a map, jump from the transportation and start searching for weapons and resources. 
Get ready to explore the map and find enemies squad to kill. Choose a suitable character to play and join the team fight. Land on the specific location and scavenge buildings for weapons, armors, ammo, health kid, and more. Grab the necessary items and search for foes to hunt.
The barrier contracts random location as the game progresses. You must stay inside the zone or you will die due to the damaging effect. You can use different strengths, personalities, and abilities according to your characters such as teleportation, beast mode, ropes, trampoline, healing, and many more. 
Use weapons and abilities to destroy your enemies. Take advantage of the landscape and buildings to hide, jump, shoot, run, seek, defend, etc. while battling. Play using strategies and predicting opponents' locations.
It is a great game with lots of characters. New updates change the game maps and add exciting elements. Rank up, win the battles and be on the top spot of the leaderboard score. Create a strong team and master heroes to adopt the fast-paced battles. 
ELDEN RING (2022)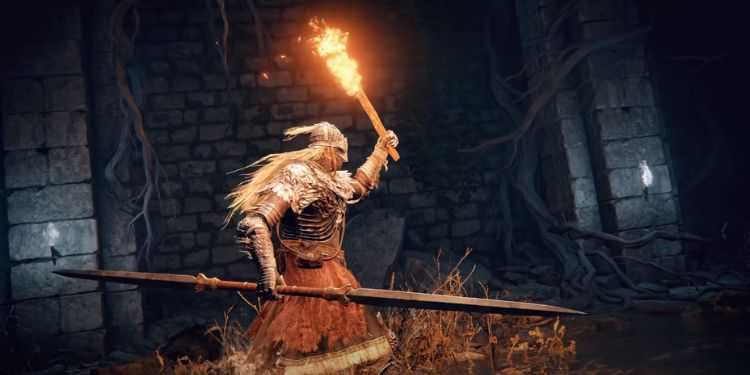 ELDEN RING is a multiplayer dark-fantasy action RPG game. Tarnished was exiled and now has to return to the land. Adventuring the vast land and ocean in the glimpse of hope of restoring the powerful Elden Ring. The big question is will he become the almighty Elden Lord? 
You will play the lead role of Tarnished. Explore the vast land and dungeons to find the mysteries of the world. You must stay alert because no one knows what awaits you in the dark corridors and unknown places.
Battle against the monster and defeat them using powerful spells, swords, and other weapons. Develop your battle abilities to win close combat fights. Accomplish the task and quest to gain access to new artillery. Find hidden secrets and bosses for more rewards.
Customize your character's physique and appearance. Equip it with powerful weapons, magic, and armor. Master abilities, skills, and dark spells to become one of the most strong warriors. Collect items to upgrade your weaponry to make an unbeatable personality. 
Gather your teammates to play online co-op mode. Multiplayer has an epic story campaign. Travel together and defeat enemies and complete the missions. It offers great visual graphics, nice sounds, various enemies, difficult challenges, and more.
Dead by Daylight (2016)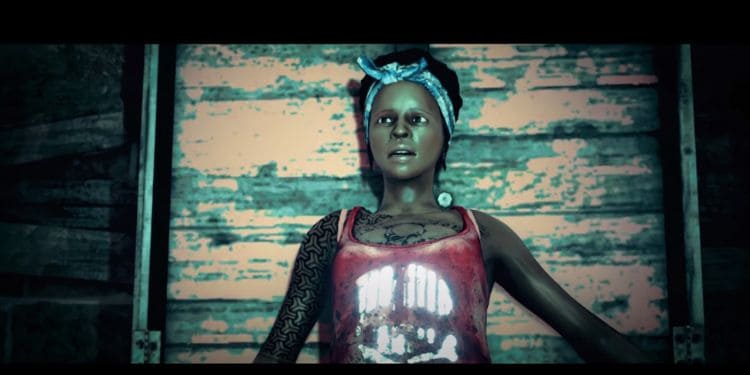 Dead by Daylight is a 4vs1 multiplayer horror game of survival. Four players will be survivors in the game and one as a fierce killer. The survivors must hide and run away. If they get caught then the killer will torture and kill them. 
The goal of the survivors is to avoid encounters and escape the killer from the Killing Ground. They will play in third-person mode and must take the benefits of situational awareness. The killer has to play in first-person mode and focus on the prey.
Survival chances changes depending upon the dynamics of the games. There is no safe place and the passing of time increases the level of risk. You can play the game either cooperating with others players or selfishly.
As a killer, you can choose a character from various monsters. Play as terrifying entities or a salvage Slasher. Know the battleground and learn the unique killing arts. You must catch, hunt, and sacrifice victims.
Understanding the environment is the key advantage for both players. Unlock skills, gain experience, and use strategy to win. Customize your character according to your playstyle and progress in the game.
Warning: This game is pure horror and contains disgusting blood scenes. Recommended to play it being far from the screen, and in well lit-room to avoid photosensitive epileptic risks.