Racing games have always been one of the most popular genres in video games. The amount of adrenaline and intensity you feel while you immerse yourself in the gameplay can't be explained in words.
The joy of leaving behind everyone as you sweep across the racing track is priceless. Even more, when you're playing with your friends and loved ones, sitting together, things can get serious and competitive pretty quickly.
It is not an easy task to find games that support local multiplayer, especially if you are looking for games of a particular genre. While the graphics quality of games has increased a lot in recent years, it has unfortunately taken away the split-screen feature, which was probably the best feature in older games.
In this list, we have listed the best racing games that support split-screen and are available on Xbox One consoles.
Best Split Screen Racing Games on Xbox One
Grip: Combat Racing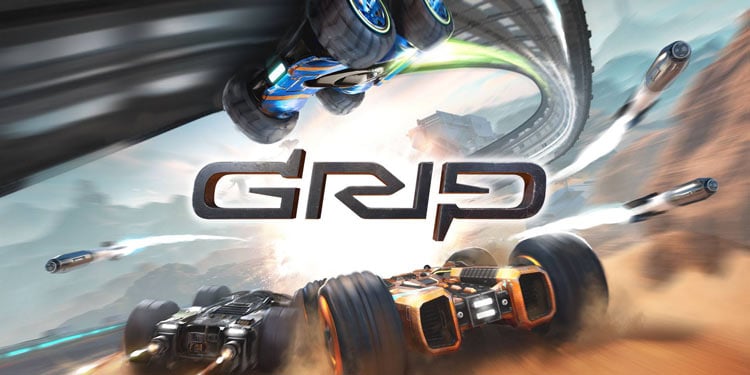 If you're a fan of racing games set in a futuristic environment and cyberpunk designs, Grip might be able to capture your attention for a while.
It is an excellent racing game filled with adrenaline and realistic vehicle mechanics. Give these vehicles enough acceleration, and they will stick to any surface. Whether it is a wall or a ceiling, you can drive without having to worry about falling down.
Accidently flipped your car while driving at high speed? Don't worry, because you can drive these vehicles from both top and bottom. You can also pick up powerups on your way to gain a temporary speed boost. In addition to this, your car is able to attack your opponents to take them down.
Be it a missile or rocket launcher or some classic shooting from the front, you can use these weapons to take down opponents and get ahead. But be careful, as your opponents can also take you down in a similar fashion.
Up to 4 players can play Grip on a split-screen.
WRC 8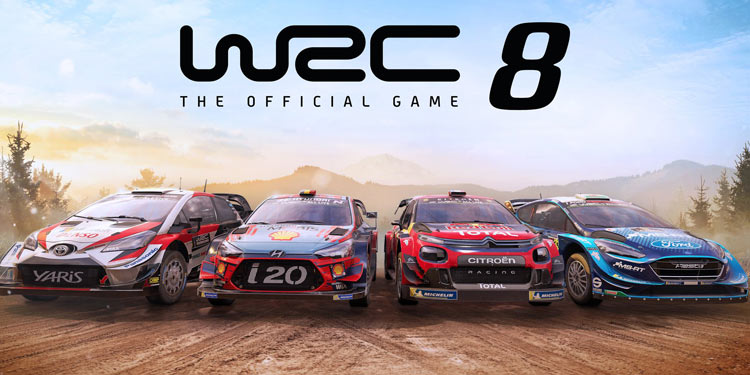 WRC 8 just might be a racing simulation game that you and your friend are searching for. Whether you're playing on a driving wheel or a controller, the driving feels nice and smooth.
WRC 8 has tons of new content for you to enjoy. The addition of a dynamic weather system, which can greatly affect the outcome if you're not careful, is the most noticeable one. In this game, realistic physics and racing at nighttime is a deadly combo, which will surely put your driving skills to the test.
The campaign mode has lots of new features as well. From carefully choosing your operation staffs to polishing your skills to perform a clean victory, it all depends on how well you understand the game.
WRC allows you to play against your friend to see who is a better racer on a 2-person split-screen.
Forza Motorsport 7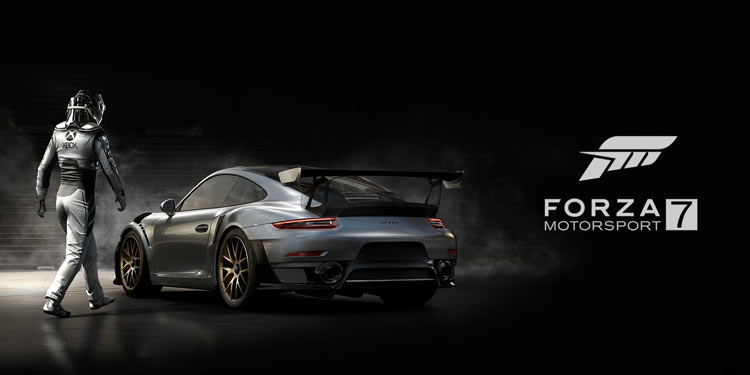 Forza Motorsport 7 is an excellent XBOX One Split Screen Racing Games that has both amazing graphics and a massive collection of supercars. If you're someone who admires expensive racing cars, this game will surely delight you.
It has a huge collection of vehicles for you to choose from, ranging from the most popular supercars to heavy driving vans. Although, you won't be able to use all of them right away. You need to purchase them with points, which you'll get after completing matches. It also offers tons of customization on all cars.
It has some of the most beautiful locations for racing and a dynamic weather system that lets you experience racing through them in all seasons. You can even race in the nighttime and experience the challenges of driving in pitch black with nothing but headlights as your source of light.
You can use both controllers and the driving wheel to control the vehicle. Also, the realistic physics and mechanics ensure that you'll never get bored playing the game. It is not an open world like the Forza Horizon series, but it's still incredible to play.
It has both career mode and online multiplayer mode. You can also play this game with your friend in a couch co-op.
Redout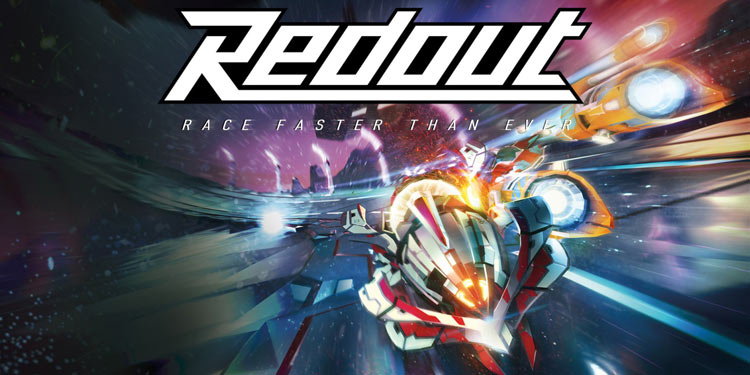 Do you like speed? Say no more! Redout is set in a futuristic timeline where it feels like the vehicles are literally zooming in. I like to refer to them as vehicles because they look like spacecraft more than cars.
The fastest speed you've ever traveled is probably the slowest these vehicles can go. The racetracks are so smooth that the only thing you'll need to worry about is not crashing into walls or other players. From racetracks to surroundings, everything feels futuristic. Even the announcer's voice is some kind of AI.
The ships are highly customizable, so you'll be able to customize them to your needs. You can either play solo, against AI, or against 11 other players, in a variety of maps available in the game. Each map has its own specialty, and mastering them takes a lot of time.
The game supports up to two-player split-screen.
Trackmania Turbo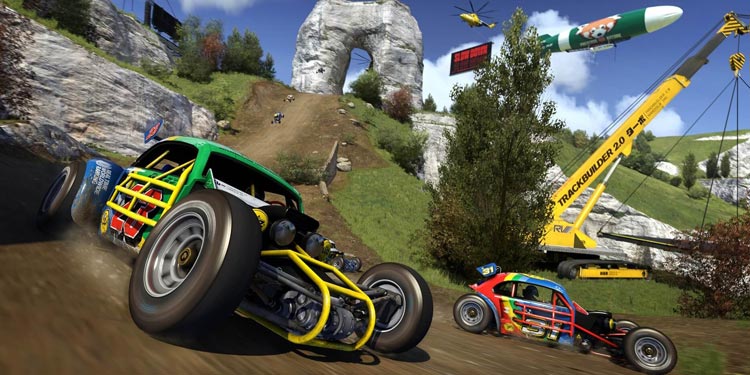 Trackmania Turbo is a simple game where you're constantly trying to beat your own record rather than competing with others. Though, it does feel good when you manage to keep everyone behind and take the first place occasionally.
The controls are easy and simple that even players who have never played this game can understand pretty quickly. The hard task is mastering those controls and tracks because even the slightest wrong turn can cause you to lose some precious seconds from setting a new record.
Trackmania Turbo has enough content and modes to keep you hooked for quite a while. There are some interesting modes like double driver, where two players need to work together and drive the same car. You can also compete with other players in multiplayer online.
Trackmania Turbo supports up to 4 player split-screen.
Horizon Chase Turbo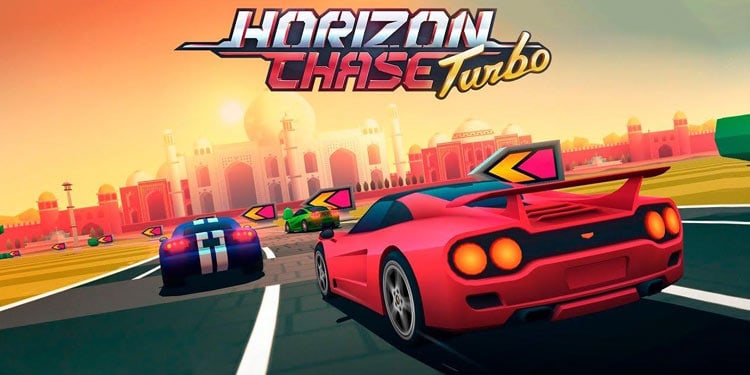 Horizon Chase Turbo makes you feel like you've returned to the 1990s era. The game is filled with vibrant and colorful retro graphics that will surely bring back lots of memories. It almost feels like you're playing some classic arcade game.
However, the controls and graphics are very smooth, giving you the perfect combination of classic and modern technology. It has a fair amount of cars to choose from, and you can also upgrade the cars to make them perform better.
Like all other racing games, your goal is to come first in every race. However, in Horizon Chase Turbo, your car won't be able to run if it runs out of fuel.
So you'll need to constantly pick up fuel tanks scattered around the maps to make sure you can enjoy an uninterrupted race. You can race in different cities of various countries to win championships on a variety of maps.
Trackmania Turbo supports up to 4-players on a split-screen.
Ride 2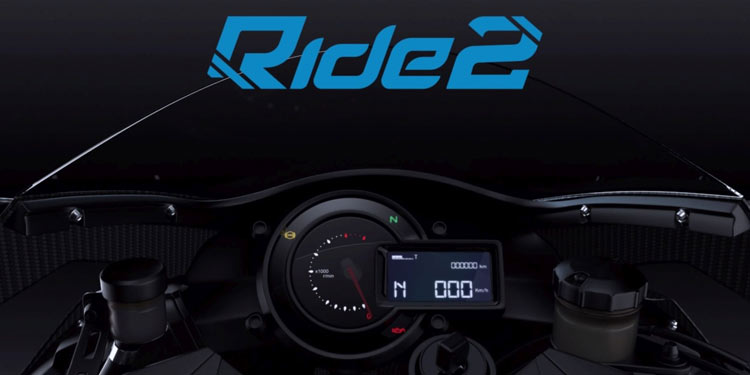 If you're tired of playing racing games that only include four-wheelers and want to try some motorsports games, Ride 2 might be a good option.
It has almost all the bikes you can think of, and on top of that, you can customize your bikes the way you want. You can race through different terrains and experience how it feels to ride your favorite bikes.
The game has both career mode and multiplayer mode for you to choose from. The career mode lets you earn in-game money, which can be used to upgrade your bikes. Although, the reward system is horrible in this game and might take you a long time to upgrade your bikes fully.
The multiplayer mode lets you race against other players. You can also play this game with your friend or sibling on a 2-player split-screen.
Crash Team Racing Nitro-Fueled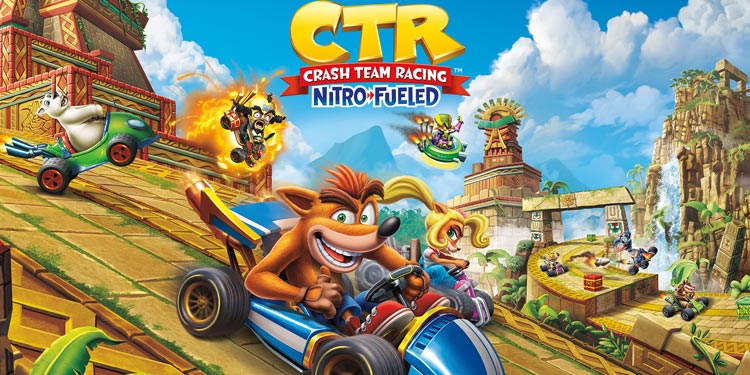 Crash Team Racing Nitro-Fueled instantly captures your eyes with bright colors and cartoonish graphics. It is the remastered version of Crash Team Nitro that was released in 1999, and it feels so much better now.
The game has different maps and difficulty levels to choose from, which you can easily adjust depending on the type of mode you want to play. In this game, you drive karts and race through the tracks, collecting different powerups and mystery boxes along the way.
The mystery box gives explosives and rockets, which you can use to knock opponents temporarily. Make sure to use these weapons to get ahead of everyone. You can also customize your character and karts with the points you earned in-game.
This game has both career and multiplayer modes. The multiplayer mode can be played with other people via online multiplayer or with your friends in a local multiplayer mode. It supports up to 4-player split-screen.
Nascar Heat 5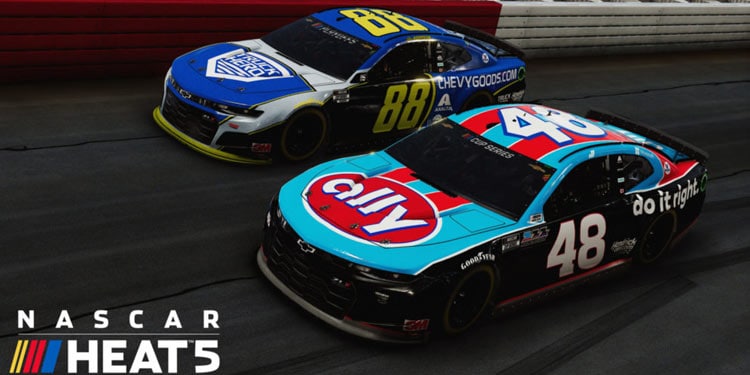 Nascar Heat 5 has good mechanics and smooth graphics. It is a racing game with lots of cars to choose from. The gameplay is pretty much similar to the Nascar Heat 4, with some additional features and a new single-player track testing mode.
The vehicles and characters have a high level of customization, and you can customize them according to your needs. It can be played with both controller as well as driving wheel; both feel equally amazing. It also has a variety of racing tracks to choose from.
It also has both solo and multiplayer modes. However, the career mode feels less impressive than the online multiplayer.
It also supports a 2-player split-screen mode.