There is something about the games that have multiple endings. The feeling that you can always restart the game and see things from different perspectives is very assuring. It also lets you explore regions and meet characters that you didn't get to in previous runs. Games with multiple endings really open up another dynamic in video games.
If you are looking to try out games that have different endings based on the paths you choose while also retaining the ability to replay without getting bored, we have got multiple options for you. From 2D RPGs to huge open-worlds, we have lists of all kinds of games that have multiple endings.
Best Games with Multiple Endings
The Witcher 3: Wild Hunt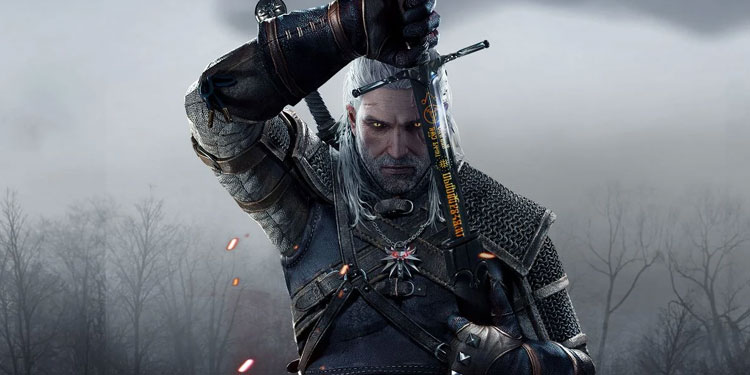 The Witcher 3 is an epic open-world RPG that will let you plunge into a world full of monsters and mysteries. This is the tale of a witcher who goes by the name of Geralt and his adventures in the vast lands of Northern Realms.
Throughout the game, you'll travel to different places, taking up quests, unlocking mysteries, and slaying vicious monsters along the way. As you travel and complete missions, you can level up to unlock powerful abilities.
You can also craft various weapons, equipment, and potions. Every place you visit in the game will have a different set of monsters, which require different strategies to conquer. 
It truly gives you a feeling of playing an action RPG game. Based on how you play this game, you can experience up to 36 possible endings.  
Elden Ring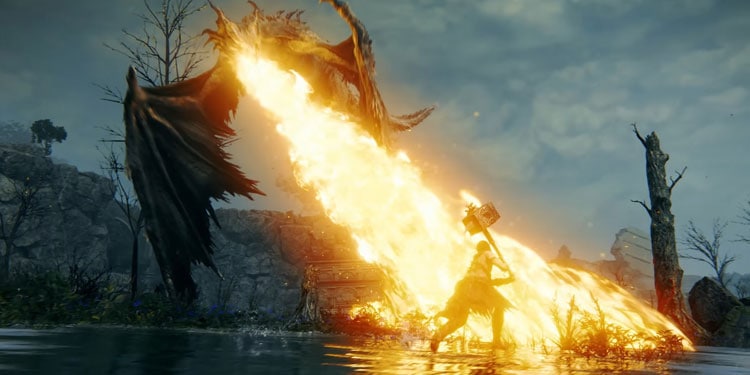 Elden Ring is the most talked about game of 2022 and for a good reason as well. No matter what genre of games you enjoy playing, this one is sure to give you an experience that you won't forget. Elden Ring is all about challenges and exploration.
You'll play as a Tarnished who returns from his exile to collect all the pieces of the Elden Ring and reclaim the title of the Elden Lord. There are quite a few classes to choose from, each with different abilities. From the moment you start the game, you'll need to overcome hard challenges to move forward. 
The enemies, world, voiceovers, animation, and gameplay are all top-notch, and by the time you finish it, you'll have nothing but praise for this game. It has six possible endings, and based on how you play; you can create a completely different outcome for the game.
Until Dawn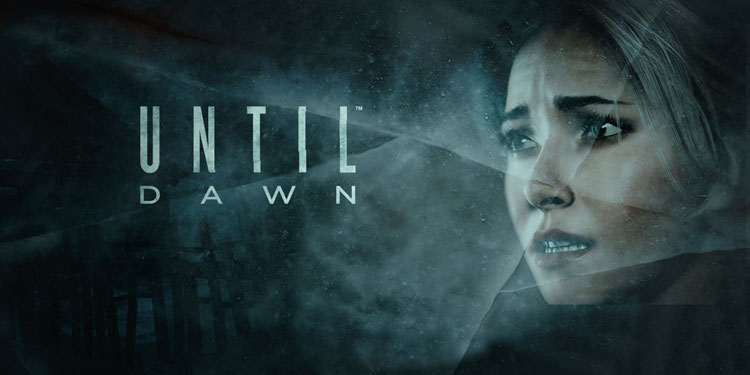 Until Dawn is a horror game for PlayStation where the story keeps changing based on the decision you make, you will take control of a group of adults who are stranded on a mountain and make quick decisions to survive. In this game, death can come at any time, and characters can die based on their decisions.
You control the characters and move forward in the story, along with a few cutscenes here and there. You can also collect items that will notify you of the possible future and possibly avoid them. It is an extremely engaging game where your decisions will affect how the story progresses.
Based on how you play, there can be multiple endings where different characters may survive. However, there are mainly three types of endings where either everyone survives, everyone dies, or only a few of them survive.
Detroit: Become Human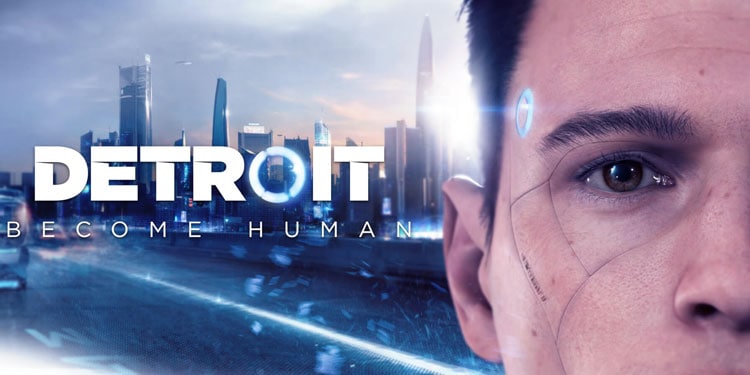 Detroit: Become Human is set in a futuristic sci-fi world where the world is completely different than it is now. In this game, the technology has developed to the point where people have started keeping advanced androids as their caretakers. 
This game allows you to play different characters at different points of the game. Each character has a different personality and goal in the game. And you can affect how their story will unfold by making decisions throughout the time you're playing as them.
It is one of the best storytelling games which lets you experience different sides of society and how small choices make a big impact later on.
This game has more than 40 possible endings, and each end can create a different outcome for the characters.
The Quarry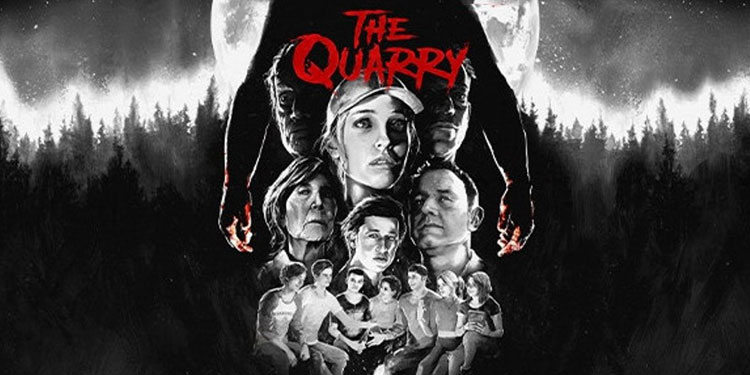 The Quarry is another horror mystery game where you control a group of teenage counselors who are staying at a Quarry to spend their summer camp. Its concept is almost like Until Dawn, but it is more focused on the supernatural aspect. The game gets darker and darker as you complete the chapters.
Like Until Dawn, the choices you make will determine how the story will progress. You control the characters in turns throughout the game and try to find clues and make decisions to help them survive the night. The game is filled with different aspects which will put the characters in a lot of danger and even kill them.
The Quarry has 186 different endings based on how you approach each character and make decisions to affect their future.
Far Cry 5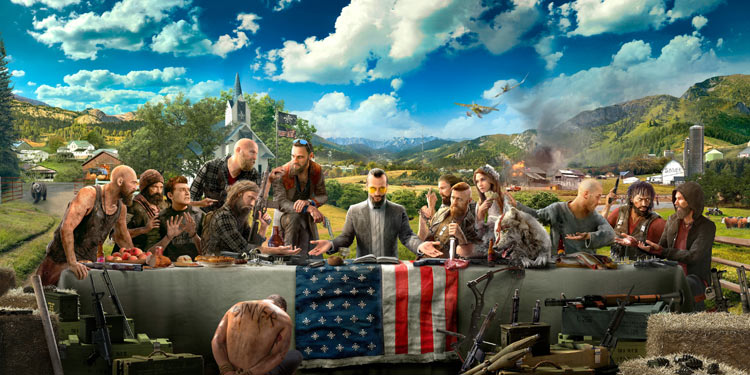 Far Cry takes place in Hope County, a region filled with psychos that are under the command of a charismatic leader named Joseph Seed. This guy is a leader of a doomsday cult and has siblings who are equally twisted as him. And together, they control different regions of Hope County, killing off everyone who gets in their way.
You play as a sheriff and explore the lands of Hope County in order to stop the cult and capture all of its members. You'll have access to all sorts of weapons that you can use during missions. You can also forge relationships with the characters you meet on the way to unlock new missions and regions of the map. Then you can form your own resistance force to fight against the cult.
The game has three different endings you can achieve in Far Cry 5. And each end has a distinct effect on the people of Hope County.
The Legend of Zelda: Breath of the Wild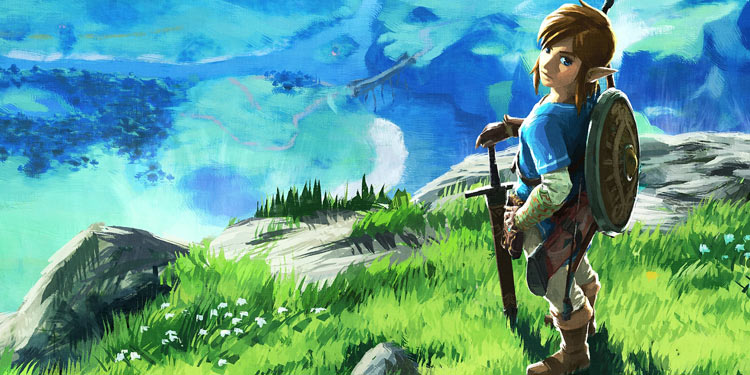 Breath of the Wild is an action/adventure open-world game that sets itself at the end of its timeline. You control Link, who has just regained consciousness after his hundred years of slumber and explore the huge open world in search of ways to stop the destruction of Hyrule. 
The best thing about this game is that it doesn't really tell you what to do, and you have to figure things out yourself. It also means that you'll be unaware of all sorts of dangers that lie in the world. It does an excellent job of keeping the world interesting with different types of enemies and various items that you can collect throughout your journey.
You can run, jump, or even glide through the air. As you explore the lands and complete quests, you can unravel different mysteries about the current situation of the world and how he fell into a hundred years long slumbers.
Breath of the Wild has two possible endings. One of those ending is a true ending which unlocks additional cutscenes at the end of the game. 
Undertale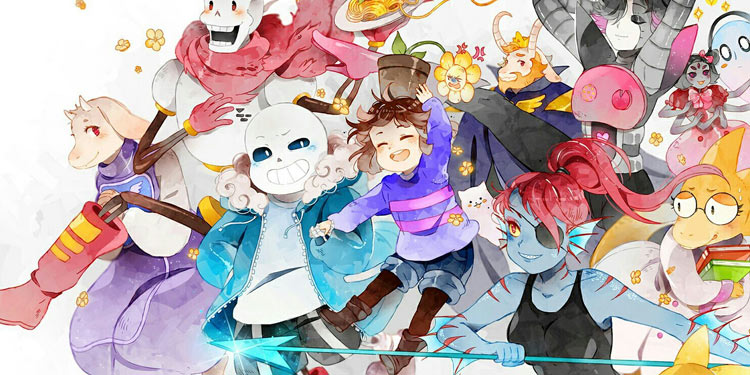 If you don't care about high-end graphics and enjoy playing for pure joy and laughter, Undertale is a game you shouldn't miss out on. It is a 2D role-playing game in which you control a kid who's fallen into the Underworld. It is one of the funniest and most creative 2D RPGs out there.
Throughout the game, you will meet different types of monsters and creatures that will stop you from moving forward. But instead of engaging in a fight till death, you can instead choose a more peaceful way and move forward without killing them. There are a lot of ways to befriend these monsters in the game, but they all depend on your choice.
The choices you make will affect how the game will end. Undertale has three different types of endings, namely Neutral, True Pacifist, and Genocide, and also a fourth miscellaneous ending called Hard mode.
Hollow Knight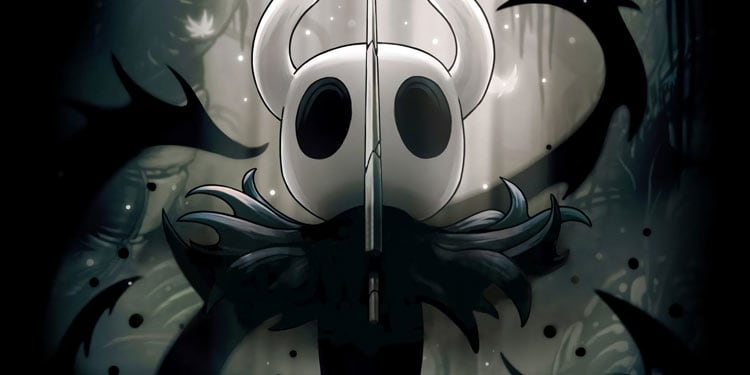 Hollow Knight is a Metroidvania-themed action/adventure game in which you control a nameless hero to explore the underground Hollownest kingdom and fight against various hostile bugs and bosses who plague the kingdom. As you clear levels and defeat bosses, you can unlock different lore and mysteries of the kingdom.
It is a very engaging game where you can die multiple times in the same level, and some levels may also require you to backtrack to explore the unlocked region. You can gain various abilities in different regions of the game, which will motivate you to keep moving. Including an extra cutscene, Hollow Knight has six different endings.
Fallout: New Vegas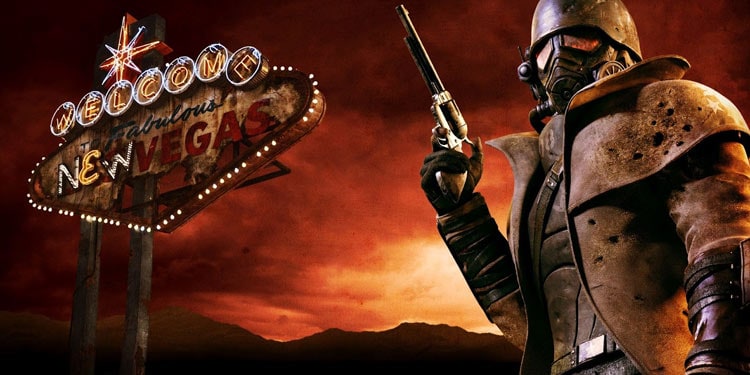 Fallout: New Vegas is probably the best one out of all the Fallout games. It is engaging, has a superb storyline, and gives you more freedom on how you want to approach the game. In this game, you'll play as a courier who's been killed off by a mobster but fortunately survives with the help of an NPC. 
The story starts off as a revenge story for the protagonist, where he seeks different areas in search of his killer. However, things suddenly start to get interesting as various factions controlling different regions of the city start fighting for total control.
Now, you can choose a faction and choose alongside them or mind your own business to complete your revenge. Based on which faction you side with, you can experience up to 27 different endings in Fallout: New Vegas.
Dishonored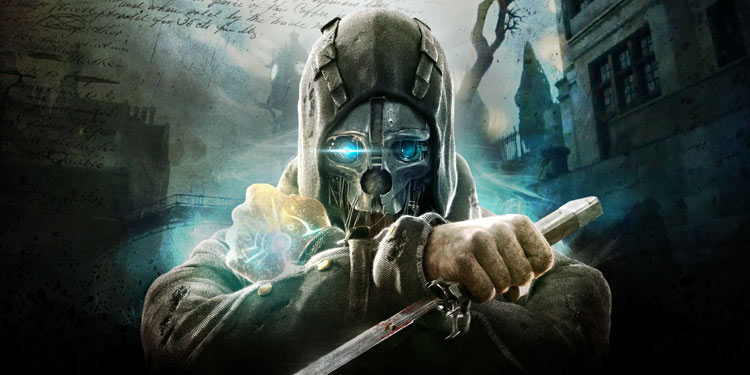 Like New Vegas, Dishonored is another game where you're tasked with avenging the death of someone. It is a stealth-based action/adventure game where you play as a bodyguard of the Empress, who has been murdered by assassins and kidnapped by her daughter.
Your job involves finding the people who are involved in the murder of the Empress and getting rid of them. It has a huge area to infiltrate, and you can choose to fight by either killing them off or knocking them out. Based on how you choose to handle your enemies, it has two different endings.
Heavy Rain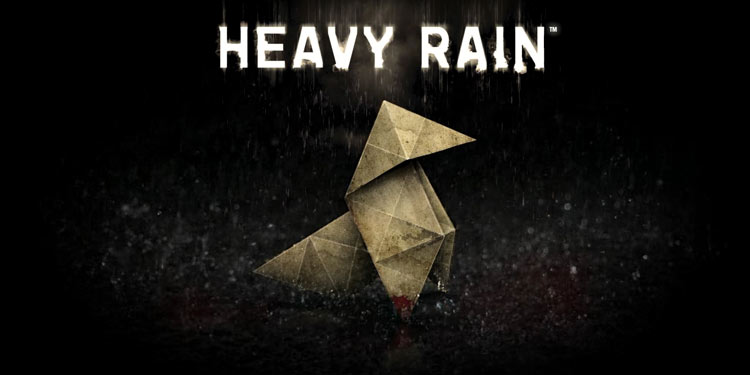 Heavy Rain is a murder mystery game in which four different characters work together to solve a crime involving a serial killer. In different stages of the game, you'll play as each one of these characters to experience and analyze things from all perspectives. It is a very engaging game that requires you to make quick decisions based on your findings.
Based on how you choose to handle the situations and your decisions, these characters can even die. It lets you play as a true detective with the lives of people on the line. The endings are based on which characters are alive at the end. 
Omori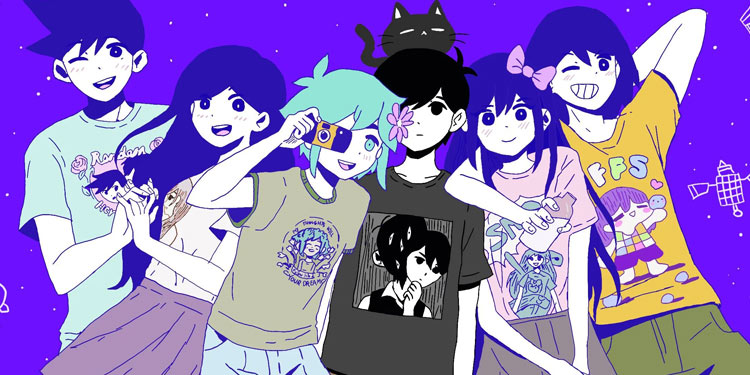 Omori is an RPG that features the story of a loner boy who has decided to seclude himself from society. Together with his alter-ego, they must traverse between two worlds and try to get back to society by overcoming their fears.
It is a fun game where you'll constantly traverse between the dream world and reality, solve various puzzles and fight enemies. You control a group of four characters and explore different regions to complete missions and battle monsters. Defeating these monsters will reward you with various skills throughout the game. 
The game also gets dark oftentimes, which symbolizes the protagonist going through a severe depression. Based on how you choose to proceed with the game, you can experience a total of five endings in this game.
Persona 4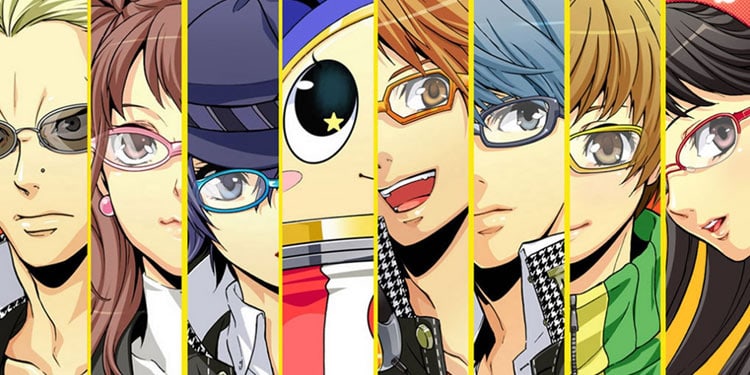 Persona 4 is an action RPG game where you assume the role of a high–school student who has recently moved to the countryside to spend a year with his uncle. He has joined a school and now has quite a few friends who will help him in his quest later on. 
The plot of the game is quite interesting as during the rainy days, at midnight, you can see images of the people who are going to die in real life. Your job is to manage your time and save these people before they end up dying. During the daytime, you can engage in daily chores and jobs, while at midnight, you can go inside the TV world and defeat monsters by exploring dungeons.
Based on how you play the game, it has a total of five different endings.
Sifu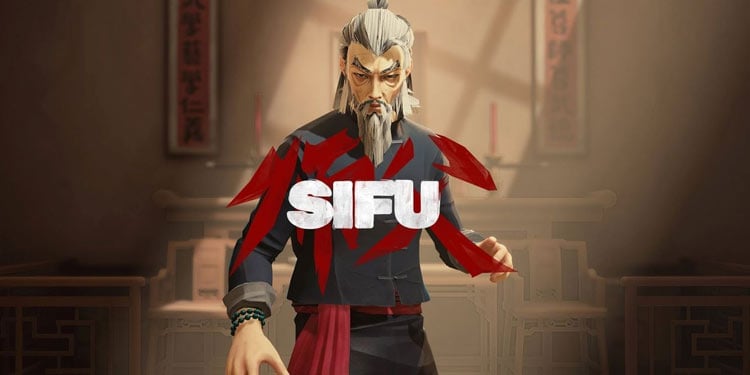 Sifu is a rogue-like beat-em-up game where you'll play as a martial artist who is planning to seek revenge on the killers of his master. To find the culprit of the murders, you must venture out to find clues and defeat various enemies that stand in your way.
It is one of the most interesting games on this list, as dying in this game doesn't necessarily end your game. Instead, you'll be revived on the spot of your death when you die. However, you do age by ten years each time you revive. As you die and keep reviving, your attacks get more potent and powerful, but your HP will decrease drastically. 
At a certain point, you can't be revived anymore, and dying will end the game for you. Based on how you choose to play, you can experience up to three different endings.