There are a number of great, fun cheap games on Steam. That is perfect when you want to enjoy the games without spending a lot of money.
Whether you're looking to take a break from the headache day or want something exciting to do with friends on the weekend, Steam is a great place to look.
Some games cost as little as $3, with other affordable options. Here is a lists of few fun cheap games on Steam.
Fun Cheap Games on Steam
Dehumanized (2018)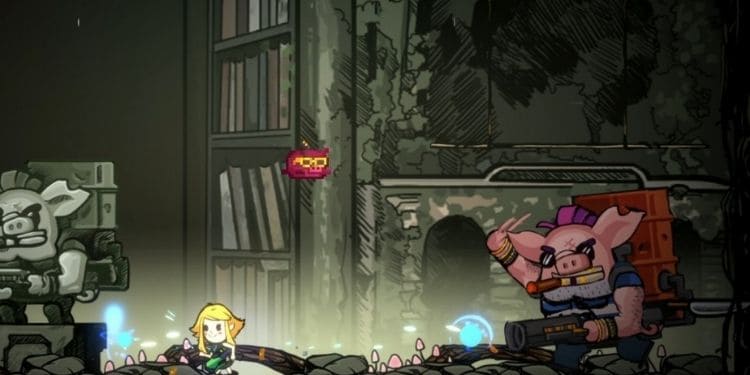 Dehumanized is an action shooting game of survival. It is the story of Carol, who is looking for a cure for her brother Max.
The world is full of chaos, and she has the responsibility to save the world. If you are a fan of the saving humanity game and finding cures for viruses, it is for you to give it a shot.
Play the role of Carol and shoot enemies to death. Jump, squat, and dash to avoid enemies. Or you can pick up an object and throw them at enemies.
Travel across the different map locations and defuse bombs. You will create your way through poisonous gas or assemble wooden boxes to climb.
Use grenades, flame guns, guns, and other props. Discover the secret passages and find the treasures. Face the enemies and fight against the enemy's boss.
Collect gold as a reward after defeating the boss. Each stage and boss are different from the previous one.
Learn to use your surroundings to your advantage. You must master weapons to kill down the enemies effortlessly. Find props on the way; some are for consumption, and others are used as hand weapons.
Select one from two modes, one human and another beast. It has great sound quality and video graphics.
You must unlock new abilities and collect different types of props in your inventory. Every ending will be different according to your gameplay.
The Vagrant (2018)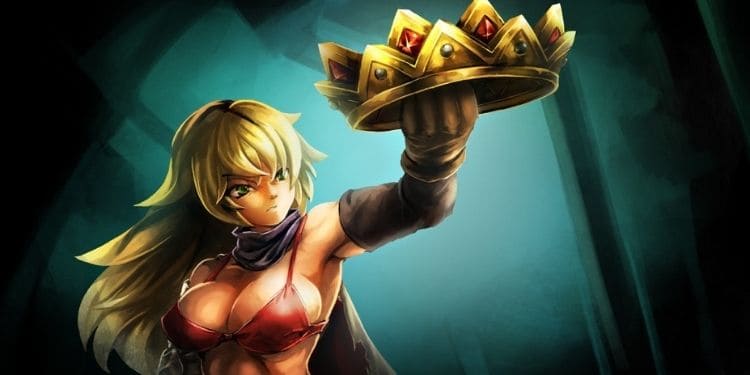 The Vagrant is one of the greatest 2D Action and Adventure game. It is about the story of Vivian, a female warrior.
Set your journey to recollect your past memories in the hopes of getting reunited with family members. Get ready to defeat enemies' hordes and unravel the world's truth.
Slay various enemies and defeat them for gold coins. They can be used to buy weapons and items. You will gain bonus gold after defeating the enemy boss.
Jump, swing a sword and run to complete the mission. You must maintain your mana and health while facing enemies.
Explore the map's various locations to discover hidden locations and treasure chests. You can interact with other characters and learn about the threats up ahead in your journey.
Use close combat advance combos to kill enemies. You will encounter a wide variety of enemies throughout the play.
There are multiple skills you must upgrade to make your character strong and undefeated.
Upgrade your weapons, equipment, and armor to make the best build for the character. You must unlock combo abilities to fight against enemies.
Additionally, it has a decent story, breathtaking background arts, and rocking music. You can select the difficulty level according to your gaming experience.
You can save your progress at every checkpoint and continue playing from those parts. Your performance is evaluated at the end of every stage.
Sunblaze (2021)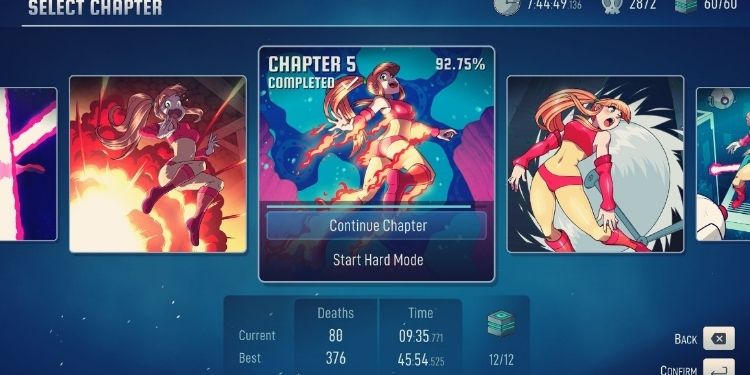 Sunblaze is a super hard and challenging adventure game. Trapped in the dysfunctional training machine, she must continue to move forward in the journey.
Getting out alive from the machine lies in her ability and skills. Play the role of Josie and walk on the path to becoming a superhero.
You must survive in the harsh environment of the machine and clear every obstacle to complete the stage. Avoid traps such as TNT, leasers, hammering walks, and more.
The stages are very difficult as you progress. You must be precise in timings like jumping, running, avoiding, dashing, and more.
Each stage will bring new challenges, and you must change your default control setting to clear them.
You must develop new skills and abilities to dough life-threatening attacks and traps. You will find various tasks which can take hours.
There are various levels you need to clear, and they are unique. Use your abilities and powers to clear the obstacles and create a plan to clear the stage.
It is the perfect game for you if you want to test your gaming abilities. Dying is inevitable in the process of clearing the level.
It takes creativity and perfect execution of th plan to pass through the room. The main aim is to get out of the training simulation room. Controls are smooth, and you have to customize your control buttons solely to complete a level.
Crystal Project (2022)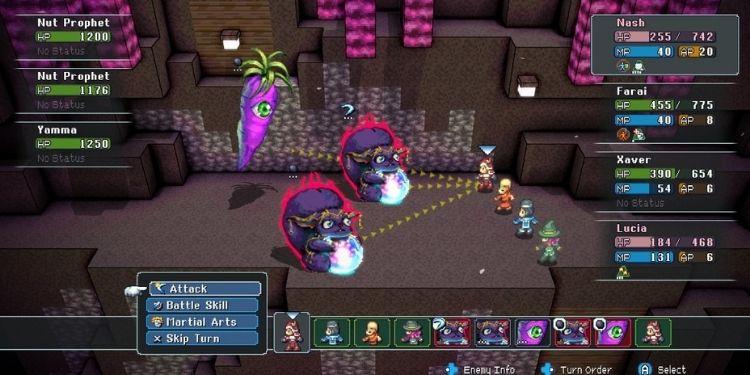 Crystal Project is one of the best fun, cheap adventure games on steam. Join the open world and feel free to do anything you like.
And there are many roles to choose from, and you must customize your characters such as wizard, cleric, monk, rogue, warrior, warlock, fencer, and more.
It is about collecting crystals and other valuable items to create a unique world. Or You can tame animals and use them for transportation or army to fight against the enemies.
There is no predefined mission and goals. Fly across various locations to explore the map, such as desert, green land, mountains, sea, and more.
You can interact with other players and characters to seek guidance. Encounter enemies on the way and fight o death.
Try to use tactics to fight the enemies. You can gather information about the monsters and their details, such as damage, attack timing, possibilities, and more.
Do not cross the game boundary line, or you will be killed and punished. Grab skills, passive abilities, and special items to strengthen your avatar.
You can easily customize the class and equip them with advanced equipment and abilities. There are limitless possibilities that you can perform in this game.
Evan's Remains (2020)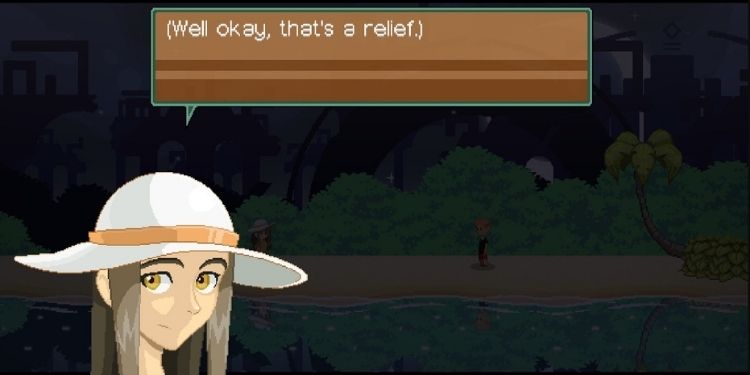 Evan's Remains is a beautifully designed adventure game in Japanese style. It is about the journey of Dysis in search of a boy named Evan.
It is full of puzzles and option choices. Although it is simple to play, the puzzles are hard to clear.
Start your adventure as a Dysis and export the locations of the island. You must solve the puzzles to get a pass to move on next point.
The great part of the puzzle is that every condition must match. You must think before moving or use a trial and error approach.
Each puzzle is different, but you can take a hint from previously solved riddles. The difficulty will increase with the levels. As the game is progressed, new gaming mechanics are introduced.
Interact with different characters on the island. Ask them questions and gather pieces of information. You will slowly uncover the truth behind the disappearance of Evan.
You will look for new clues from your surrounding to decode the puzzles. The aim is to complete the quest and find Evan.
There are many riddles you need to solve. It has a mysterious nice story, great puzzle design, and charming music. You will find it easier to learn and play. Plus it has responsive controls.
OlliOlli World (2022)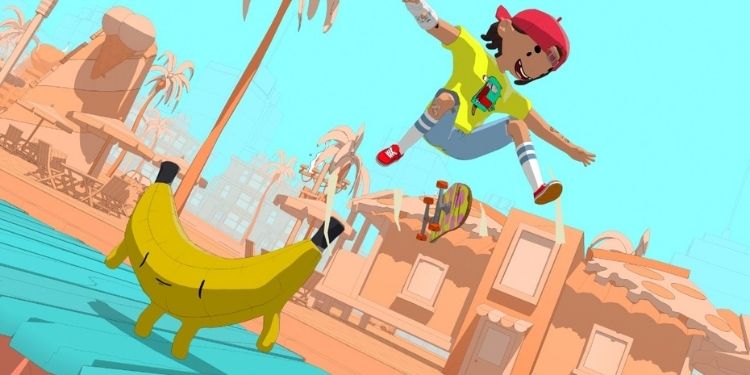 OlliOlli World is one of the best skateboarding games. Immerse in the skateboarding paradise world and challenge other global players.
Gather your friends to move across the map for skateboarding. Search for new platforms to conquer with your skating abilities.
Play as a new skater and start your skating journey from a small ramp. First, customize your character to give it a unique look.
You will learn to do skating basic tricks through the tutorial. You must collect points while performing skating techniques.
Initially, you will be skating on the small ramp and performing basic tricks. Move on to different map locations and skate on the big and difficult ramp.
Your performance is evaluated after completing the skating. Clear the daily goals, beat the previous score, and take on challenges.
Improve your speed, jumps, tricks, style, and more to clear a level. Travel to different skating places to demolish other records and set a new ones.
Boost your skating ranks among the locals and get famous among folks. Every ramp is different from the other, and they all have a level of difficulty.
If you fail in the process, you can respawn back to the start map. Learn cool tricks, make new friends, and transform into professional skate players. Furthermore, it has great soundtracks and cartoonish video quality.
Strikey Sisters (2017)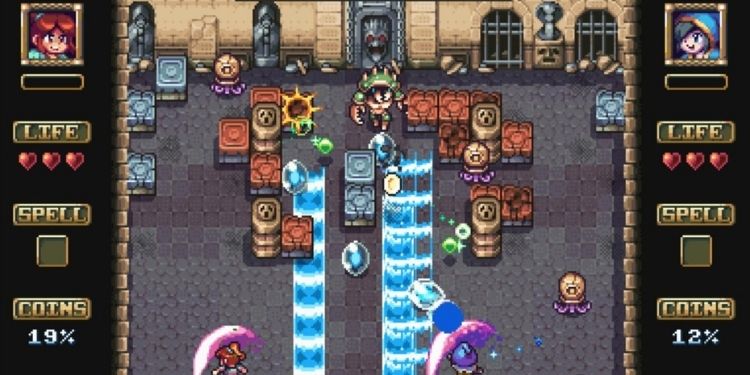 Strikey Sisters is a 2D adventure brick breaker game. It is the enhanced form of the typical classic brick breaker games.
It has added different elements such as characters, weapons, special powers, voiceovers, and more. Before playing, select a character to defeat the enemies and braking the breaks.
Destroying the brick layers will allow you to collect coins and special abilities that will help you clear the stage faster. You must hit the ball with your knife to bounce it back.
Various enemies will respawn each stage. Killing them can be hard. You can use the bouncing ball or swing knives at close range to slay them.
Collect the achievements and unlock new missions to achieve extra rewards. Explore various locations on the map, unlock different stages, gather gems, and more.
Discover new powerful weapons and long-range magic spells. You must dough the attack from enemies to stay playing. Use various magical powers to attack enemies, such as fire, ball power-ups, and more.
Defeating an enemy boss at the end of every stage can be difficult. They each have different powers, movements, and abilities. Customize your character and equip them with powerful spells, weapons, and abilities.
There are three difficulty modes(i.e., easy, medium, & hard)) and you can select one according to your gameplay. You have three lives and must complete the stage before running out of lives.
Mr. Shifty (2017)
Mr. Shifty is one of the best action-packed games. It is about stopping the villain from destroying the world. Infiltrate the enemies' headquarters and go on berserker mode to fight against the enemies. It's the battle between one versus all the evils.
Play the main role of Mr.Shifty and start fighting the enemies. You must pass through different floors, each of which has a massive number of foes.
They are equipped with weapons, but you are left with your punch only. Follow the NYX guidelines to uncover the Chairman's secret evil plans.
Battle entire enemies using your physical strength. You will blast the barrel, avoid laser traps, and kick doors to face foes. Use your ability of teleportation wisely and mostly attack enemies from behind.
Quick thinking is necessary to destroy the enemies with the least minimal damage. Escape the dangerous, life-threatening situations.
There are 18 stages, each of which has a different mixture of new enemies. Track the main villain and use the elevator to move from one floor to the next. It will test your gaming mechanic and abilities. Plan to target enemies and create combo momentum.
You can use weapons such as a baseball bat, a spare, and a stick. Explore the maps to find the enemy's hideouts.
You have to defeat every enemy on the floor to get proceed to the next one. It is a challenging game, and you will die multiple times trying to clear a stage.
Kunai (2020)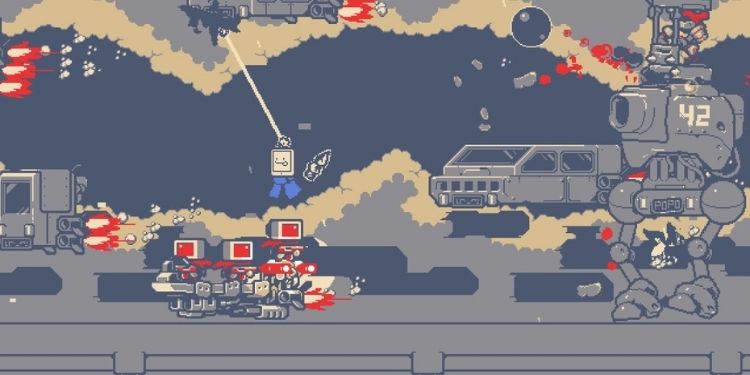 KUNAI is an adventure-2D action game. Wake up in the research lab from cold sleep in the AI world. Become the ultimate AI destroyer and slay everyone that comes in your way.
Survive the attack from the superior bosses and continue your journey to destroy the enemies. Play the killer robot and join in the mission to save humanity.
In the beginning, you will use a knife to fight against the enemies, but as you progress, you will be using weapons such as guns, rocket launchers, shotguns, shuriken, and more.
Collect gold coins after defeating them and gain an additional bonus killing boss. Find allies in the way and interact with them to gain information.
Gather resources and make your own path, either blasting surroundings or unlocking the doors. Encounter different enemies, each having unique abilities and attacking speed.
Use your parkour abilities to jump, run, and battle against the enemies. You must avoid traps to maintain your HP.
Charge your energy in various charging points. Change your props to be disguised as well as gain new abilities. You must upgrade weapons to deal additional damage.
Explore various parts of the maps and hidden corridors. Rather than fighting, focus on completing the task.
Playing it can be fun, and swapping weapons while fighting enemies will send you to the next level. Overall., it has engaging battle actions, sound, and video effects.
Vampire Survivors (2021)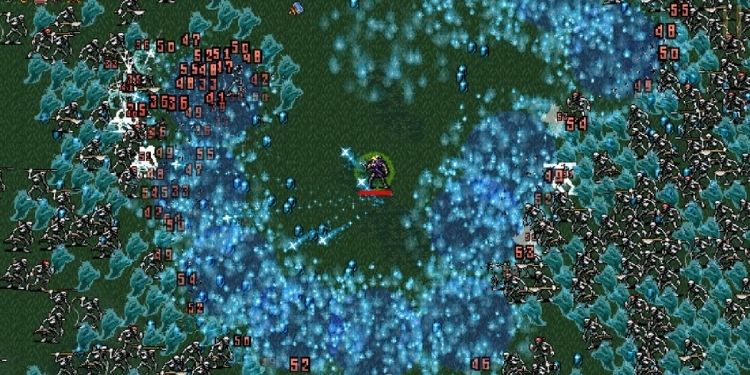 Vampire Survivors is one of the most famous vampire survival games. It is about surviving throughout the session. Continous attack on the endless hordes of enemies and kill them to stay alive.
There is no way out; you must save yourself from the chaos. Choose a character and customize it to play. Each of them has unique attacking abilities to fight against the enemies.
You must kill the enemies for blue, green, and red materials. It will help your character to level up and unlock new skills.
Collect a treasure chest on the way to gain gold and unique abilities. Encounter enemies such as bats, zombies, carnivorous plants, ghosts, skeletons, mutated monsters, and more.
There is no safe play, it's a fight or flight situation, and the choice is yours. In the early phase, enemies can be killed easily, but they are hard to deal with as time progresses.
Therefore, you must upgrade your armor, speed, and attacking skills. Similarly, the wave will be small at the beginning, but they will become bigger and endless,
Obtain disposable spells, and increase your character level with powers. You must successfully scale your abilities against the increasing hordes of enemies.
Keep using all your abilities at the same time to destroy the waves. You can see your total kills, survival time, and gold collection. Complete the stage and gain an extra bonus.
NeuroWorm (2022)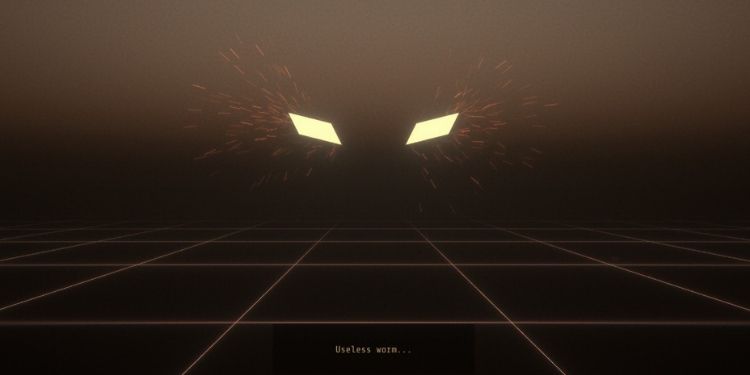 NeuroWorm is one of the best puzzle games. Welcome to the future world where the internet is an inseparable part of our human life.
But it has a big problem and the sad reality of getting data manipulated, identity theft, and information leakages. Therefore, there is no privacy, and no one can punish the misusers.
Control your body and head to explore the world. Uncover the hidden secrets to gather the information. The main aim is to collect detailed data and safeguard for creating privacy.
Infiltrate various security centers to inspect the use of public data. The information is being stolen and used for the benefit of the creator. You will be avoiding security cameras, mines, and other gadgets.
Anyone can easily play it, and it has smooth controls. There is nothing more you have to learn to maneuver the snake and manipulate movements. Collect the data in order to grow bigger and larger.
It has unique video graphics and an awesome soundtrack. Earn the highest points and get to the top of the leader board. You can challenge other players online to show your level of superiority.
Rising Hell (2021)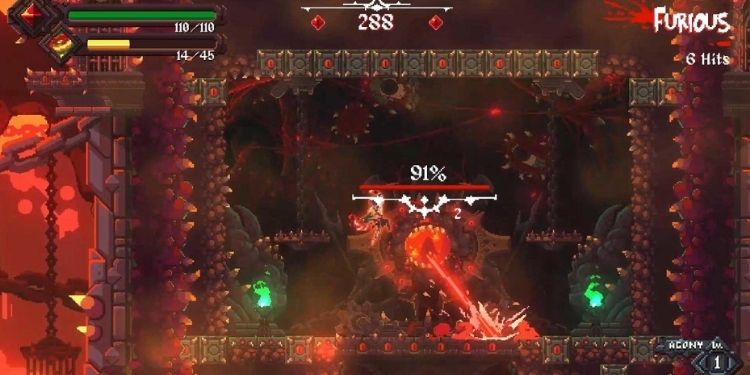 Rising Hell is one of the popular games among players around the globe. Thrown into the depth of the hell to be rotten.
Everyone betrayed and blamed you for the things you even do. Gather courage and climb to the top of hell. The main aim is to gain your freedom back.
Start your journey from the bottom of hell and climb your way to the top. Encounter different enemies and kill them on site. Use physical abilities and engage in close combat with demons. Hit them until death and destroy their nest.
Run, fight, and jump to reach the top of hell. Try to increase your combos to deal serious damage against enemies.
Avoid the enemy's attacks and traps to maintain your HP. Enemies will become stronger with high attacking ability as you climb to the highest floor of hell.
Complete various stages and fight against the main boss. The last level of enemies boss is harder to defeat, and they will attack with powerful abilities. Collect souls to restore your health and spells to cause damage.
Teleport to different dimensions and hidden dungeon to gain extra bonus souls. The difficulty arises with the climb.
New abilities are introduced at the beginning of each stage. Your performance is evaluated at the end of a chapter, and you must claim the rewards.
At last, conquer the throne of hell and wage war against the gods.
Skeletal Avenger (2021)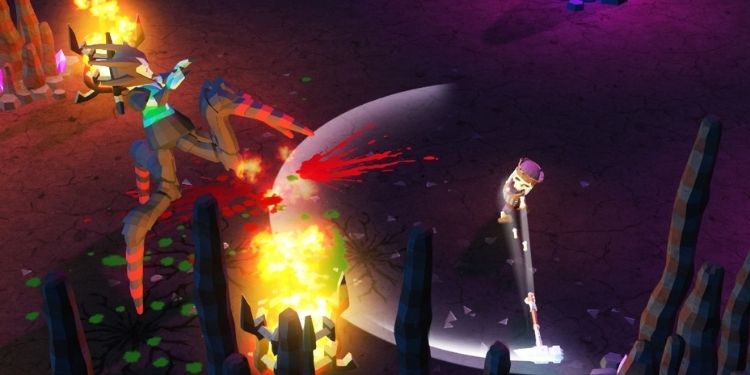 Skeletal Avenger is an action skeleton adventure game. Wake up from the coffin as a skeleton and seek vengeance.
Fight against the demonic creatures and make your way to create a skeleton army. Scavenge the surroundings for resources and powers.
Play as the skeleton and fight against the demon creatures. Teleport one map to the next to fight against the demons.
Kill them to gain gold coins and weapons to be strong. Complete the given missions to clear the level.
Destroy vessels, woods pile, treasure boxes, and others to collect gold coins. Discover new skills and magical equipment to create your build. Unlock the various map locations to gather information.
You will be given a choice to select one ability at a time. You must equip items and skills according to your play style.
Use skills such as dash, sword, magic spells, and more to destroy the enemies. Manage your health bar and mana.
Dough the spike traps and fireballs or use them to kill foes. Lure the enemies near the barrel and blast them.
It has great map navigation, video graphics, and a soundtrack. Stages will get harder with a huge map and powerful enemies.
You can play both single and multiplayer modes. Get back to the lobby to interact with the wizards and learn about your mission. You will uncover the truth behind your resurrection as the story unfolds.
CrossCode (2018)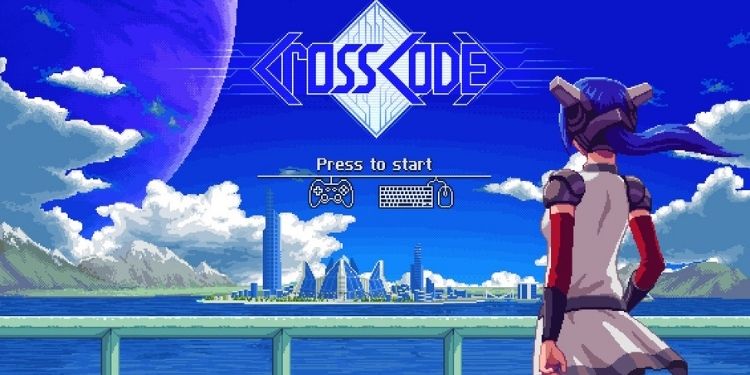 CrossCode is a strategy shooting puzzle game. Enter the open world of the code and travel the vast land.
You must choose characters before you start playing. You will be carrying the quest of the villagers and researchers. The main mission is to save the world from the hands of evil enemies.
You will be playing different characters according to stages. Start your adventure from a small village, meet allies on the way and shoot down the enemies.
Collect items, weapons, and equipment to clear a mission. Gather information about foes and how they enter this peaceful world.
Explore the various parts of the map and uncover the secrets. You must unlock various abilities and weapons.
Use different combos to fight against the enemies and collect the rewards. Work with your other characters and grow their level.
Upgrade your weapons to increase the damage power. Learn about the skills and equipment to create a strong character.
You will be interacting with other characters to get guidance. Stumble across uncharted places and find unique items that will boost your abilities.
It has super long gameplay hours, and you will be clearing many missions. Encounter over 120 varieties of enemies, and fight against the different bosses.
Furthermore, it has great liberty of soundtrack and interesting puzzles. Completing the entire game will be hard for any player.