Solving puzzles is one of the most interesting ways to pass your time. Puzzle games not only give your mind that much needed reboot but also helps you analyze situations better.
These puzzle games come in all forms, but they are all equally entertaining and exciting.
If you're someone who enjoys connecting dots together and seeing what mysteries unfold next, don't worry, as this article is just made for you. From creating beautiful aesthetics to bone-chilling horror adventures, we have listed the best puzzle games available on Steam.
Best Puzzle Games on Steam
It Takes Two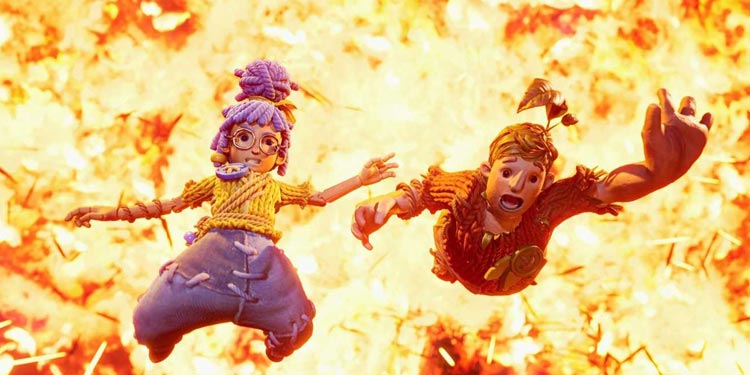 Fasten your seatbelts and get ready to experience the adventure of your lifetime. It Takes Two is an action/adventure that will strengthen your bond with your loved ones.
It is a two-player co-op game and doesn't have a single-player option. Each of you will be controlling one of the two main characters who've been mysteriously turned into dolls overnight. These two characters are a couple who are on the verge of divorce, and you must help them get back together by completing various puzzles and levels.
The levels are not that difficult, but it does require you to work together with your partner in each step. As the story progresses, these two slowly come together as a couple and acknowledge each other more. It has the perfect amount of action, adventures, as well as gameplay that'll captivate your heart.
You do not want to miss this game if you love spending time together with your friends or partner.
Portal 2
Portal 2 is an excellent puzzle platform game developed by Valve Corporation. It is set in a futuristic environment where you'll have to escape from a crumbling building of Aperture Science, a scientific research center that is responsible for producing different scientific products.
The game features some of the most well-designed levels and puzzles that'll keep you entertained throughout the game. You basically have to solve different puzzles while avoiding dangerous situations inside the facilities.
You are provided with a portal gun that can create portals anywhere and will let you pass through them. You can also throw objects in them in order to solve puzzles. These objects can be put on top of other objects to open doors and such.
There are also lots of other things that'll make sure that your gaming experience is memorable. You can also play with a friend in a co-op mode to complete puzzles.
We Were Here Series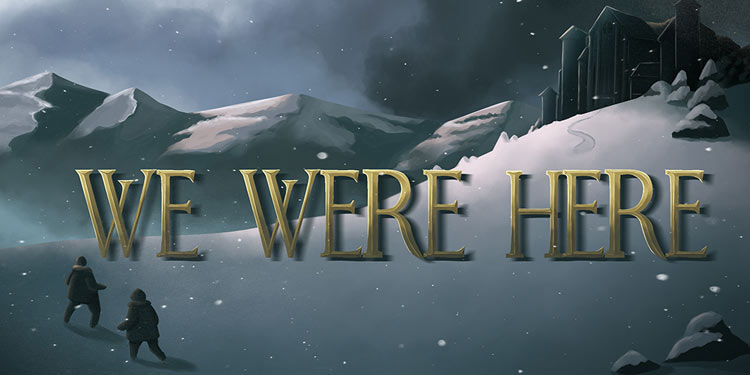 We were here is a series of games that tells the story of a kingdom and its downfall. The kingdom has a rather dark past. It is a co-op puzzle solving game where the players take on the role of lost explorers and are trapped inside the castle.
In each game, we get a glimpse of what happened in the castle a long time ago. As the game progresses, more stories and mysteries of the kingdom unfold. You and your friend must each take a different path and solve puzzles in order to escape from the castle.
In each edition of the game, there is a flare gun that draws the characters in the game. You and your friend are separated at the start of the game, and the only way they'll be able to communicate with each other is through a walkie-talkie. You use this walkie-talkie to communicate and solve puzzles.
In each game, only one survivor can leave the castle while the other gets left behind. There are lots of choices and sacrifices to be made.
Little Nightmares II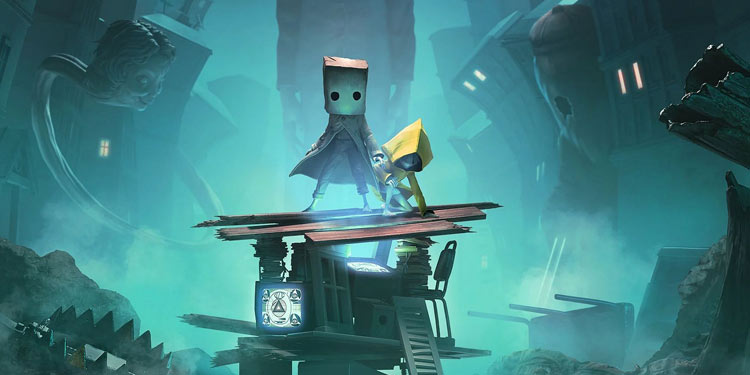 Little Nightmares II is an excellent game if you're a fan of the horror genre with a solid story. It is a sequel to a game with the same name and follows the character Mono and his journey through the horror city known as the Pale City.
Experience the story of Mono and his new companion in this never-ending cycle of Little Nightmares, where you'll be facing off against horrifying creatures and characters and trying to escape from their clutches.
Unlike in the previous game, you can now wield weapons to fight against small enemies. It also has lots of puzzles that should be solved in order to move forward. The main character from the previous game, Six, makes a return as your companion and aids you throughout the game.
There is also a big twist waiting for you at the end of the game.
Dorfromantik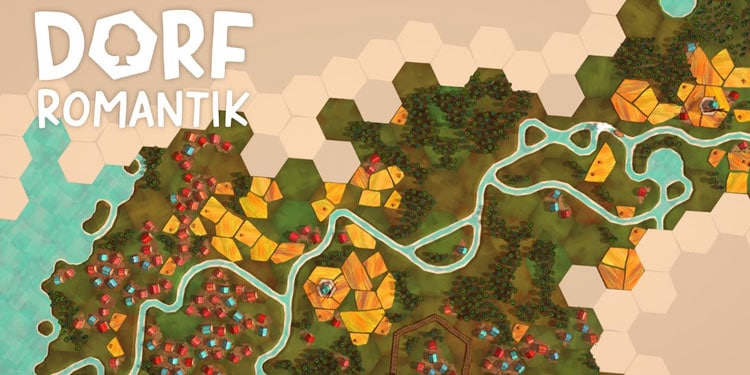 Dorfromantik is a tile-placement puzzle solving game that almost feels like solving a jigsaw puzzle. In this game, you place and arrange hexagonal tiles in a plane however you like.
The tiles contain the part of the terrains such as forests, rivers, forests, railway tracks, and buildings. The goal is to arrange them in such a manner that they look connected. These tiles can be rotated before placing them but can't be moved once you've placed them.
There are 40 tiles to be placed on each level, and the levels end once you've arranged all 40 tiles. Points are given on the basis of how well you've managed to arrange these tiles.
There is also a creative mode where you'll be able to create landscapes without running out of tiles.
Limbo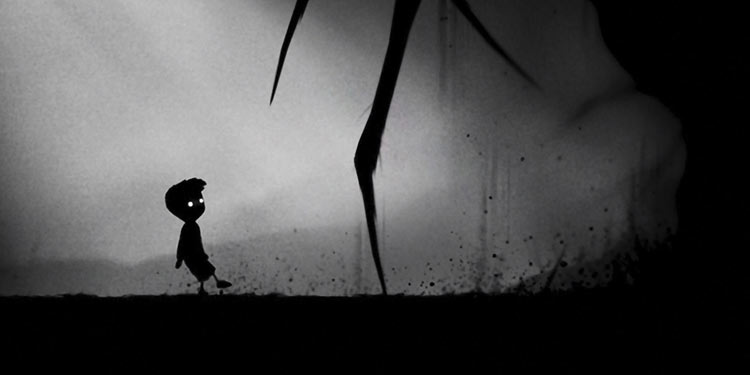 There aren't many words to describe Limbo except that it is minimalistic and has exceptional visual aesthetics. It is a 2D platform video game where you take control of a nameless boy and set through a dangerous yet epic journey.
You wake up in the middle of the forest and don't really know how you get there. The game has no tutorials, voiceovers, or dialogs of any sort. And you don't know what you're doing except that you have to keep moving forward. On your journey, you'll face many enemies and dangers.
You'll have to move forward, overcoming all kinds of danger. Though it does not have any sound, it has lots of elements that'll keep you hooked to the game. The music in this game is phenomenal, and the physics system is also very realistic.
The game has no special ending, so you'll have to interpret the ending in your own way.
Escape Simulator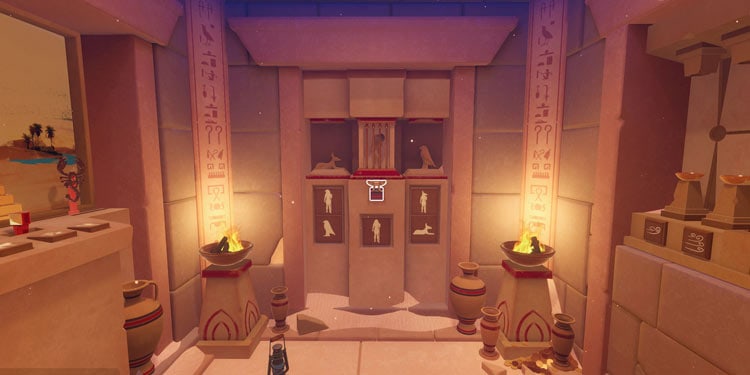 Escape Simulator is a puzzle simulator game where you complete puzzles to escape from a room. It has both aesthetics and well-designed levels to keep you entertained for hours.
There are 15 rooms with their own settings for you to escape from. These rooms can all be categorized into three themes: Egyptian, Space, and Mansion. You'll also have access to other rooms made by the community in steam workshops.
You can also design your own escape room and customize your character. The main objective is to escape from the locked room successfully. You'll have to solve various puzzles and riddles to figure out how to do it.
If you're up for some challenge, you can play the game in the time-limited mode, where you'll have to escape from the room within a given time limit.
The Last Campfire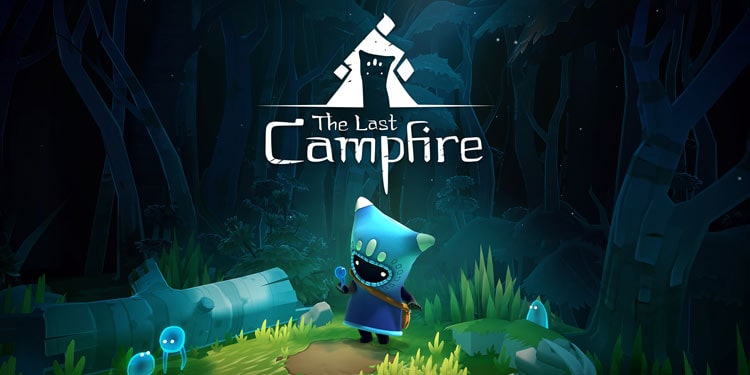 Take on the role of Ember and help the lost souls who have lost their hopes in this visually beautiful game. Basically, your objective in the game is to explore the area and solve various puzzles to help these lost souls.
As the name suggests, you'll have to find the campfire in each area and light it up to free the lost souls who would have otherwise turned into Forlorns, the souls who've lost purpose. The ghost of the campfire will then guide you to the lost souls in that area.
You'll mostly be exploring the area and freeing these souls while solving various puzzles. The game is also known to have beautiful narration, music, and cutscenes. More areas will be unlocked as you progress through the game.
Superliminal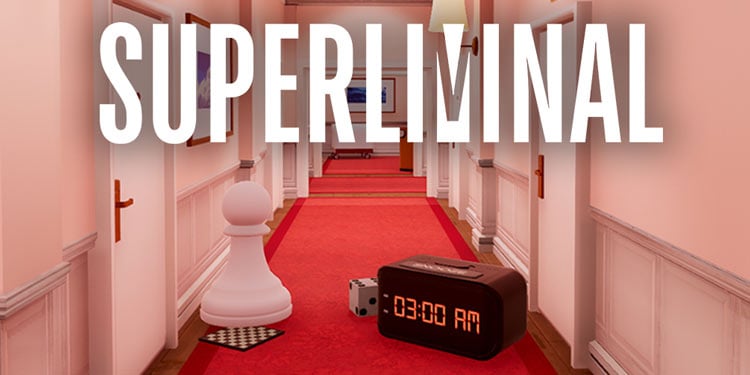 It is one of the best puzzle games on steam where you'll have to escape from the endless cycle of a recurring dream. You play as a patient of a dream therapy program who has been trapped in his own dream.
To wake up from this dream, you'll have to pass through the rooms through the exit doors. To pass through the exit, you'll have to solve puzzles or arrange different objects. As you progress through levels, the puzzles become very tricky as well, causing you to question your own reality.
It is like the movie Inception, but there isn't anyone to wake you up from this dream, nor are there tools to make you realize that this is a dream. You'll have to manipulate objects in your surroundings to complete the puzzles.
You'll also frequently hear the voice of the Doctor, who'll guide you throughout the game.
Poppy Playtime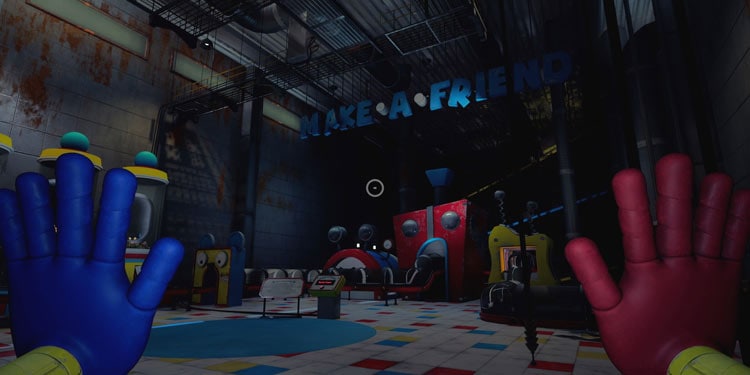 Prepare to have some nightmares at night as this horror survival game will scare you out of your mind. You play as an ex-employee of a toy factory who decides to revisit his old workplace only to discover that it's just an abandoned old factory now.
If you've watched the Toy Story series, you'll get the feeling that this game is similar to that; only it is very dark. You'll find yourself inside a factory, uncovering its mysteries and solving puzzles. The toys have somehow come to life and are very hostile towards the people.
Throughout the game, you'll find several VHS tapes that'll explain you about how the current situation of the factory came to be.
The Room Four: Old Sins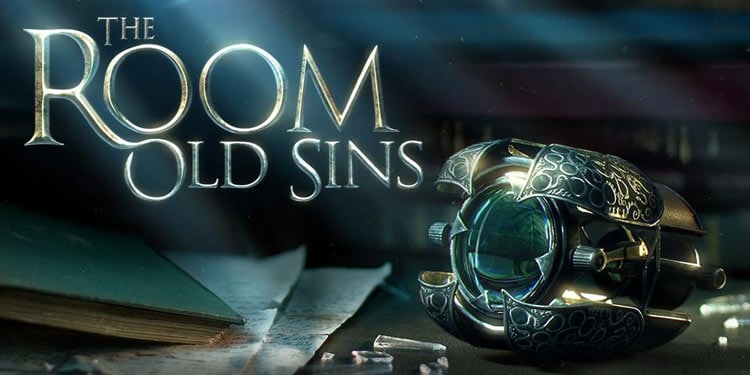 It is the fourth game in The Room series and is kind of like escape room games. In this game, you'll be solving puzzles to uncover the mysteries of a dollhouse that you're in.
The game is extremely engaging, with just the right amount of difficulty and flow. The puzzles are simple enough yet very satisfying, and you don't need to play the previous three games to try this game. To solve these puzzles, you'll have to inspect and manipulate different objects within the room.
You'll explore different rooms of the house, solving various puzzles and looking for clues. You'll also notice that the clues you find in one room might be useful in other rooms. So, it also creates a feeling that every clue is useful and lets your imagination go wild.