Back 4 Blood is an epic zombie-shooting game where up to four players can dive into an immersive world filled with zombies (known as the "Riddens") in the game. The four players play as "Cleaners" and must work together and use their special abilities to survive for as long as possible.
The game starts off easy, which may give a feeling that it might not be worth a lot of challenges. But as you increase the difficulty mode of the game, you'll notice that things can go south pretty quickly.
Not only do the hordes of the undead become much stronger, but the appearance of unique Riddens can end your happy time very soon if you're not careful.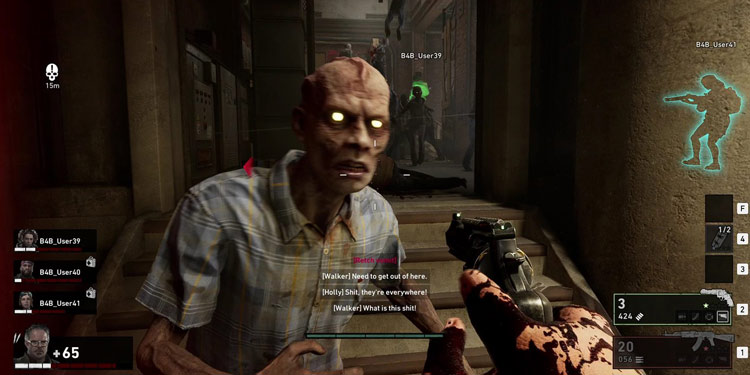 You can choose your character from the pool of seven different characters. These characters have their own unique abilities. Also, before the start of each round, every player can equip cards that can enhance their character's stats and abilities. Building a unique deck for your character can be a really fun experience.
All in all, Back 4 Blood is a great game when played with friends that provide lots of laughter as well as some horrifying moments. But what if you want to enjoy this moment with your family or friend in the same room?
Does Back 4 Blood support couch co-op mode? Is Back 4 Blood split screen ? Don't worry, as we have all the answers.
Does Back 4 Blood Have a Split-screen?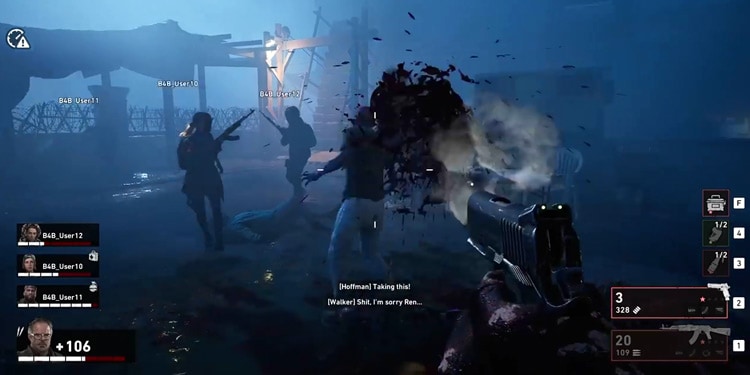 Unfortunately, not. Even though it is a co-op multiplayer game, it does not have a split-screen mode as of now. Currently, the developers of the game have their hands full with bringing new and challenging updates. So we might have to wait for a while for them to add this feature to the game.
To be honest, the game is much more enjoyable when played in full-screen mode. Occasionally, the graphics become too dark and violent. At this point, splitting the screen in half may be more disadvantageous to your gameplay.
Still, if you want to play the game with friends and family members in the same room, we can only hope that the developers hear our cries and decide to implement this feature.
Back 4 Blood Gets First Ever Expansion
The April 2022 update has brought some big new changes to the game. With the addition of first expansion in the game, known as Tunnels of Terror, along with the addition of two new characters, Heng and Sharice, the game has certainly become much more intense and interesting than before.
The new update also brings lots of new features and balance changes to the cards along with new ones, and exciting Legendary weapons hidden beneath the surface waiting to be discovered.
With the addition of all new difficulty level, No Hope, the game is harder than ever. It has also added several Ridden Hives, guarding powerful weapons to make your gaming experience even more intense and brutal. After defeating these Hives, you can keep these powerful weapons all for yourself.