Monster Hunter World has one of the "over the top" and most incredible weapon designs. Not only do they function like overpowered weapons, but they also work amazingly well and feel balanced against humongous creatures. It is, after all, a monster hunting game, so having large weapons is acceptable for killing monsters, but remember that bigger is not always better.
Just like any RPG game, Monster hunter weapons can be crafted and improved to make them even more powerful. Nevertheless, we will discuss the best weapons and categorize them into tier lists for each play style.
Best Monster Hunter World Weapon Tier List
There are various weapons, each with different types, but the game divides these weapons into fourteen groups according to their builds and Damage. Below is the list of Weapon categories that are divided according to their Damage and difficulty.
C-Tier Weapons
Lance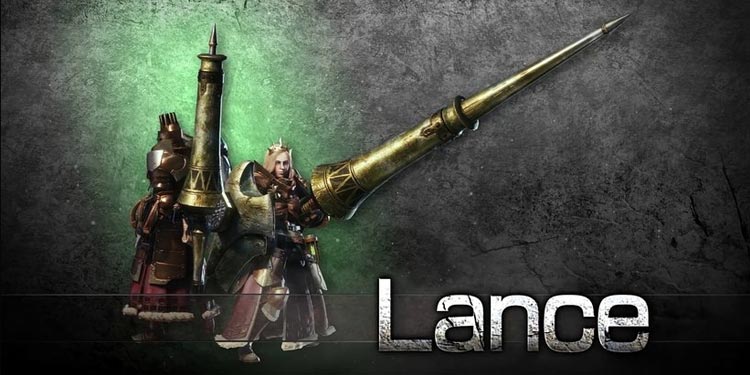 Lance is a slow but mighty weapon that can block any incoming attacks with its super-size shield. Where other weapon wielder dodge and jump around to get the increased Damage, Lance is all based on staying firm in one place and charging ahead with the lance.
From power guard stance to charge thrust, the lance can work both offensive and defensive, but the main purpose of Lance is to work your way defensively. Using counter thrust and charge attacks in a preferable moment can make a huge difference while dealing with tough monsters.
It is not as exciting to play using a Lance weapon, but it can serve as a very good weapon once a player gets the hang of this weapon.
Sword and Shield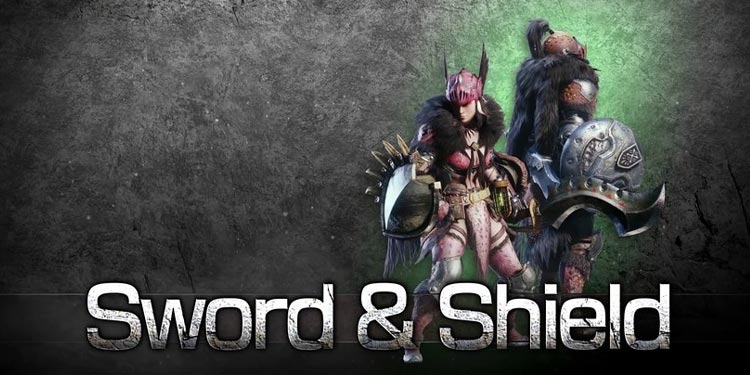 If you are just starting out your journey and know nothing about the weapon types, Sword and Shield will help you out with the decision. In a world of overly complex weapons and items to upgrade, the Sword and shield is a decent weapon with fewer combos and moves relatively well.
Sword and shield is the only weapon where you can use varieties of items during combat. You can also use a slingshot against monsters while equipped with this weapon. While shields can negate relative amounts of Damage, it's built for offensive purposes with rapid attacks.
You can use both cut and blunt Damage to monsters but keep an eye on the sharp gaze because the sharpness depletes a lot quicker compared to other weapons. Make sure to use wet stone when you see the sharpness going down.
Hunting Horn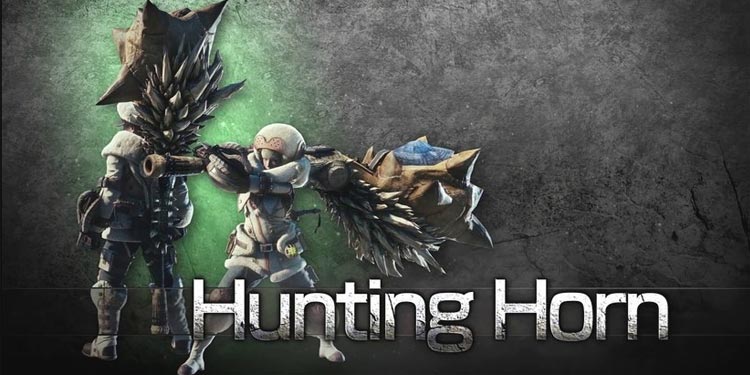 Because of its support abilities, Hunting Horn is a team player weapon. Hunting Horn is different from other weapon categories since it uses notes for combos dealing increased Damage by combining each note.
There are many things to take notes of while welding Hunting Horn, along with the literal music notes displayed on the screen's upper side. Learning these musical notes might get daunting sometimes, but it will result in improved gameplay.
B-Tier Weapons
Light Bowgun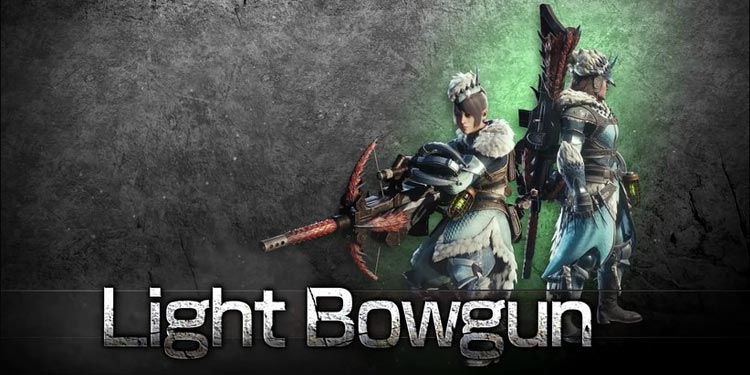 Light Bowgun is the smallest weapon amongst its three ranged categories. Compared to its heavy version of the Bowgun, Light Bowgun compromises its hard-hitting bullets with greater fire rate and maneuverability which is reasonable for light and small weapons.
Instead of combos, Light Bowgun unleashes a series of burst bullets. Like other ranged weapons, you can use various status effects with your attacks, such as poison, paralysis, flaming, freeze, and many more. You can customize Light Bowgun to apply various effects that suit your playstyle. Although the weapon is fast, it's more recoil and less ammo capacity make this weapon fall into the B-tier list.
Bowgun is for those hunters who want to maneuver while staying within range and also have the freedom to customize the weapon to their liking.
Insect Glaive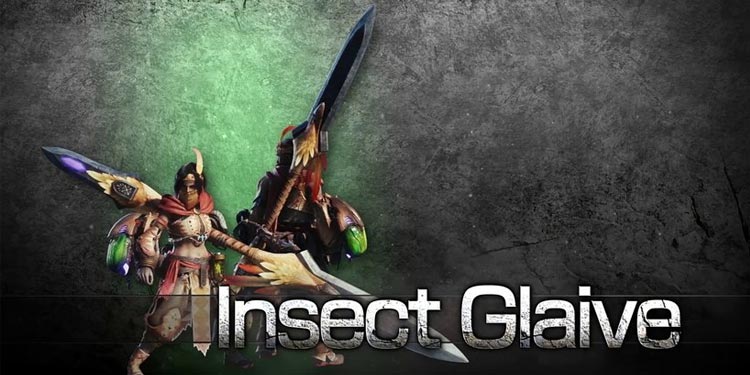 A cool weapon that lets you make aerial attacks while giving players opportunities to ride monsters. Another cool aspect is the bug that you can deploy to deal with Damage, as well as a collect extract that helps the player buff up attacks, defense, speed, and also healing. These deployable bugs are called insects.
Insect Glaive has a list of combos hunters can perform, but learning the basics is always recommended before going for complex moves. What's unique about Insect Glaive are these Kinsects that have various advantages. There are different Kinsects, each with its power, speed, and harvesting skills.
Kinects also release dust to the target area of monsters that have different status effects and explode once you strike them with your weapon.
Gunlance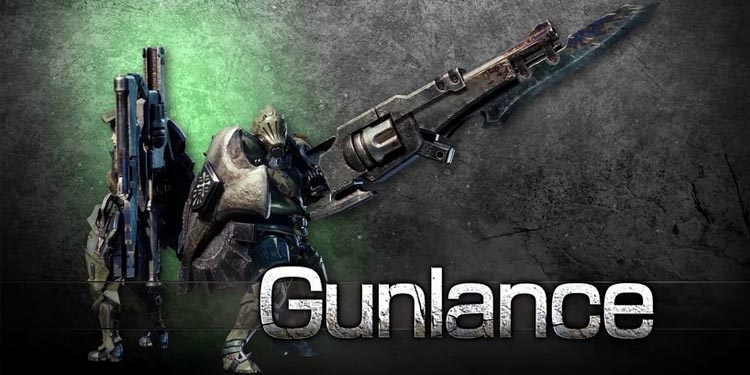 Gunlance is a lance, but instead of a normal lance, you have a gun attached to your lance that can fire bursts of shotgun bullets, allowing you to break the toughest of boss skin.
There are several firing methods along with the shell types. The three shell types are normal for most ammo, Long for longest range, and wide for widespread Pellets. With its heavy welding weapons, you are able to absorb every Damage with your shield. Instead of dodge rolling to evade enemies' attacks, Gunlance has the ability to attack as well as defend oneself with its hefty shield.
A-Tier Weapons
Long Sword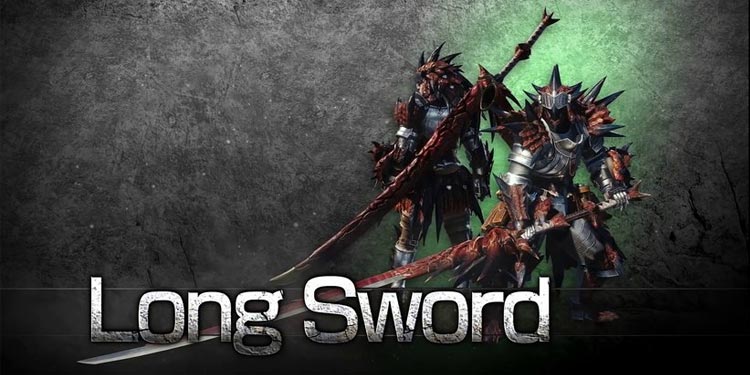 Long Sword is a superb weapon with its great mobility and excellent reach, making it preferable for new players. Several combos require some practice but can be very effective against enemies if a player can pull off a series of combos during a fight.
Monster hunter has the functionality called spirit gaze that keeps on rising with each successful normal attack. The spirit gaze has three levels, white, yellow, and red. You can perform spirit combos once your spirit gaze is full for additional Damage. You can keep raising your spirit combos if you do not get interrupted by getting Damage.
Revealing spirit gaze will also unlock new spirit combos that can launch you in the air to do ground slam damage. A great weapon for players who want to master the attacks of Long Sword Weapons.
Bow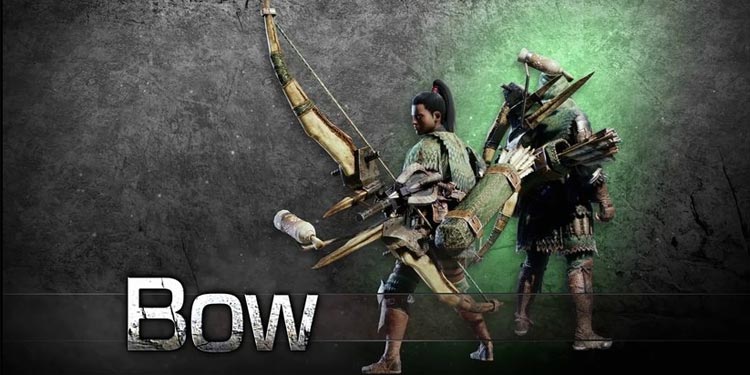 A bow is a weapon made for players who want to lay back and shower arrows on monsters. One good thing about the Bow in MHW is that you can never run out of arrows. While beginners can easily use a bow as their weapon of choice, learning the right power coating, distance, and enemy types is what it takes to master Bow.
The Bow also has a combination of attacks along with charging that cost stamina. The Bow has a special attack called the Dragon Percer that takes a longer time to charge but deals a hefty amount of Damage. Just make sure you are at a safe distance before performing this special attack.
You also have the option of side-stepping by pressing the X button while aiming with the L2 trigger. This can be very effective when monsters are launching attacks. You can either jump on them to deal melee damage or use a quick arrow by successfully dodging their attacks.
The Bow is a great range weapon that deals a decent amount of Damage while not compromising on mobility.
Hammer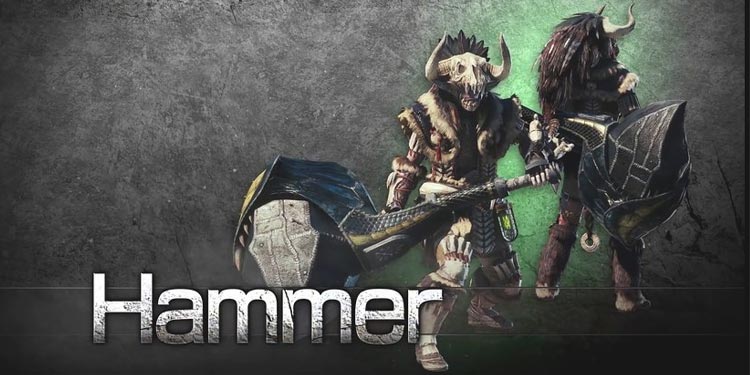 Hammer is a satisfying weapon to wield as you can notice the Damage dealt to monsters. Unlike great swords, Hammer has a greater stagger rate since it has blunt attacks. Plus, you can move around charging Hammer wields and attack when required.
The Hammer is one of the easiest weapons to wield since the weapon dont have crazy combos. You can have normal attack and charged attack variations. You can also ground pound your Hammer up to five times if you pull it off against a raging monster. The ground pound hammer can deal the highest Damage along with staggering monsters.
Pressing O while charging will temporarily boost your attacks. Make sure to aim for the head, as the Hammer has a high staggering rate but very low range. Due to its mobility, while charging, the Hammer can cause a serious amount of damage and stagger monsters so that team players can go for additional Damage.
Charge Blade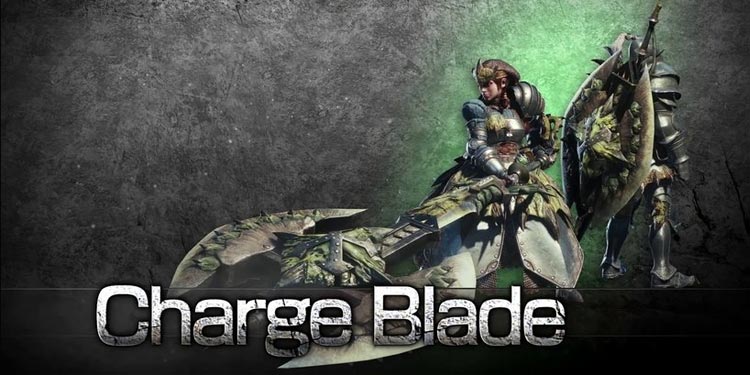 Charge Blade is a weapon that requires practice and patience to deal with effective Damage. However, it is not as complicated as it might look if you play enough to understand this weapon.
You can use both Sword and shield in this category of weapon as both combine to become a charge blade.
Pressing R2 and triangle will turn your Sword and shield into one big axe with increased attack range. Pressing the circle while on axe form will have an electric effect on the monster that has a high staggering effect.
The weapon is called a charge blade because you can charge your weapon to perform elemental attacks such as amped element discharge, super amped element discharge, and condensed element slash to temporarily boost sword damage.
Charge blade is one of the unique weapon tiers that provide the veteran player an overpowered charge and high Damage. For beginners, I suggest beginning with basic combos and using charge attacks once you are comfortable with the weapon and its combos.
Switch Axe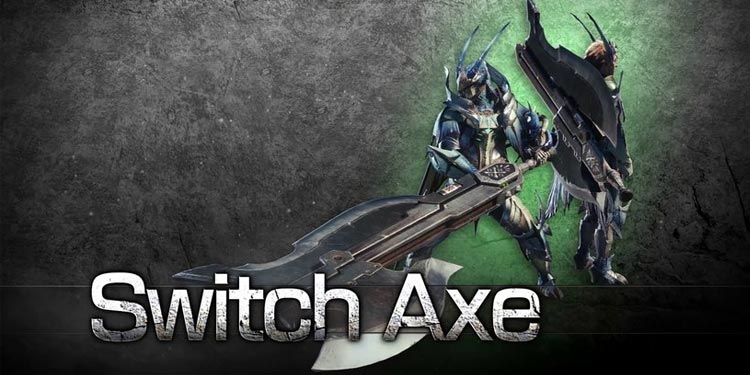 Switch Axe is great for players who want both high Damage and superb reach. The weapon's ability to switch between Axes allowing excellent range and Sword for greater Damage makes Switch Axe a versatile weapon.
Keep in mind that axe mode allows greater mobility compared to switching to Sword, giving you ample time to run from danger. Axe attack also refills your switch gaze that can be used when switching into Sword, giving you access to elemental Damage.
If you have enough switch gaze, you can perform element discharge by pressing triangle and circle during the combo. This will create element discharge creating explosions to nearby monsters.
Switch Axe is a challenging weapon that demands switching between both axe and Sword when required, but the weapon is not as difficult as a charge blade so charge blade players can definitely try out switch axes for different play styles.
S-Tier Weapons
Heavy Bowgun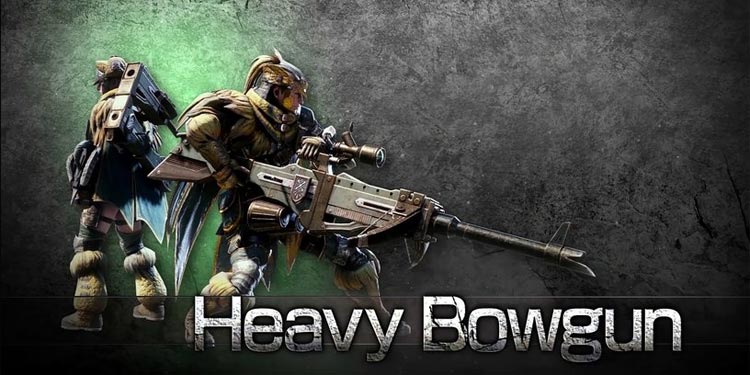 Heavy Bowgun is a ranged weapon that has very low mobility, but its firepower and easy-to-control lock-on make it more than the preferred choice for hardcore MHW players. Heavy Bowgun is also very useful and plays tactfully when hunting with a team. Its high Damage can stagger monsters so your team can go for the kill.
A variety of ammo types dealing different kinds of Damage allows players to switch between aggressive and strategic gameplay. Unlike the Light Bowgun, the ammo hits hard. There are two types of special ammo in MHW: Iceborne DLC, The Wyvernheart, and Wyvernsnipe.
You can also apply a shield for absorbing more Damage since its only shortcoming is mobility. You can move in battle like a tank firing both special and normal bullets. You can also mount monsters and make melee attacks with this weapon, but it is not the optimal thing you will do since firing from a safe distance can work just as well.
Learning about each monster's weakness and applying effective ammo against monsters can gain the upper hand along with great hitting damage.
Great Sword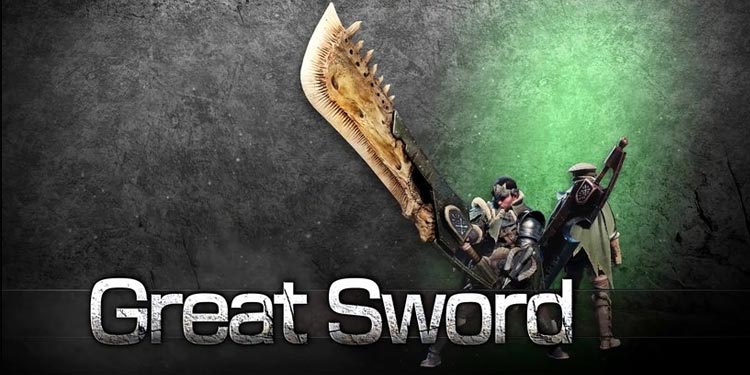 A weapon category that falls on the S tier because of its massive damage output that makes up for its slow attacks. Veteran players can make use of their heavy attacks by carefully learning monster move sets and attacking them at the right moment.
You can use a handful of combos against monsters effectively, including charge attacks. Charge attacks require patience and skills to implement effectively during battle, but once you are confident in charging attacks, you can also deal some damage against heavy monsters. If not, you can always go for a tackle while charging.
The Great Sword has the highest Damage compared to any other weapons in MHW, but its slow swing can make a bad experience, so timing and learning monsters moves are very much suggested.
Dual Blade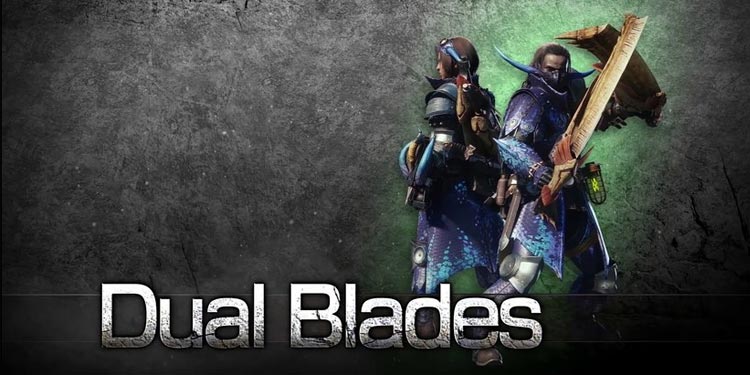 Unlike other hunkey weapons that suit the settings of MHW, Dual blades are the fastest weapon that lies among the fourteen categories of weapons. With its highest attack speed, players can slice through monsters and also have enough time to run for safety. That is why most newcomers choose Dual Blade over other chunky weapons.
Players using Dual Blade can enter demon mode to take some extra damage that keeps increasing if you reach the ArchDemon mode. The archdemon mode is indicated by the red bar below the stamina bar, and after fully increasing the red bar, you can perform the flurry attacks that deal increased Damage after every attack.
Dual Blade is a furious weapon with tons of combos. You can jump, dash and dodge monsters but won't be able to block since you don't have the option to wield shields. However, getting used to Dual weapons won't require blocking since you will be dodging time and again. Just make sure to use wheatstone often because your Dual weapon can go dull after a series of combat.