RPG games give you the freedom to play the game however you like. Whether you want to take things slowly by building up your character and collecting strong equipment along the way or risk it all by heading straight to boss-fight for the sake of the grand prize, you can do it all.
From farming simulators to hunting vicious monsters, we have the list of best RPG games on iOS that will surely keep you entertained for days.
Best RPG Games on iOS
Albion Online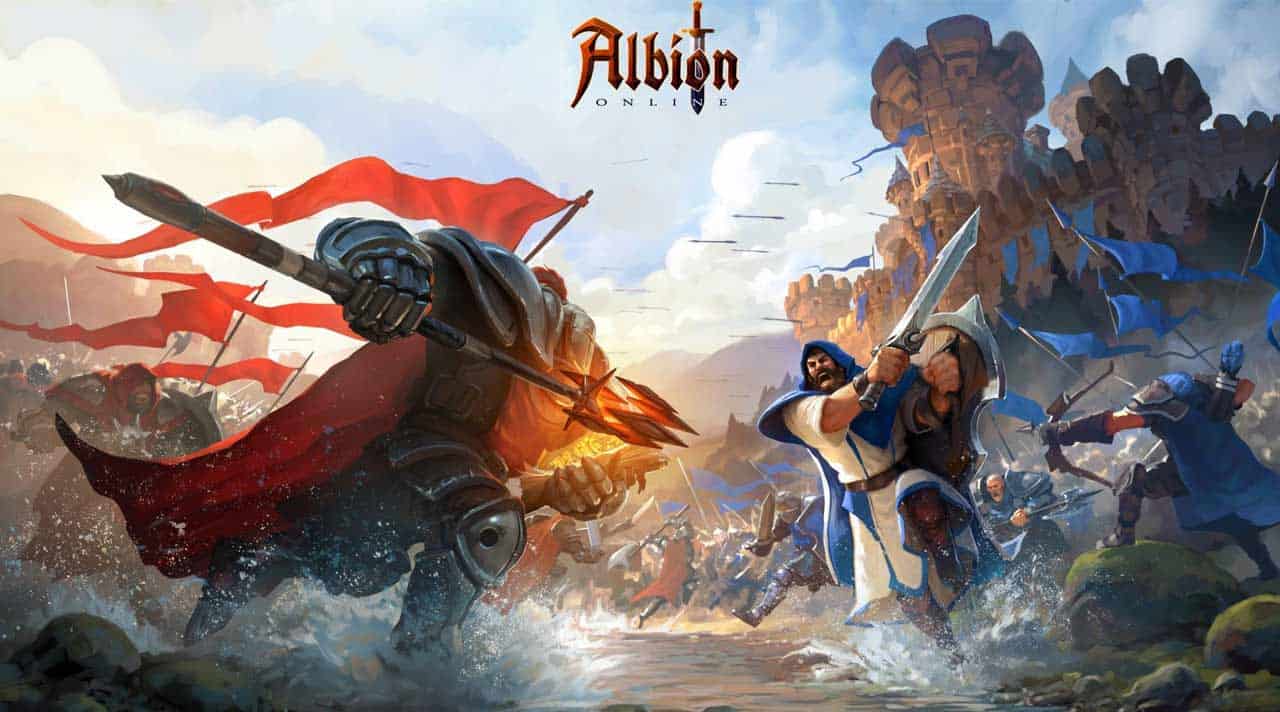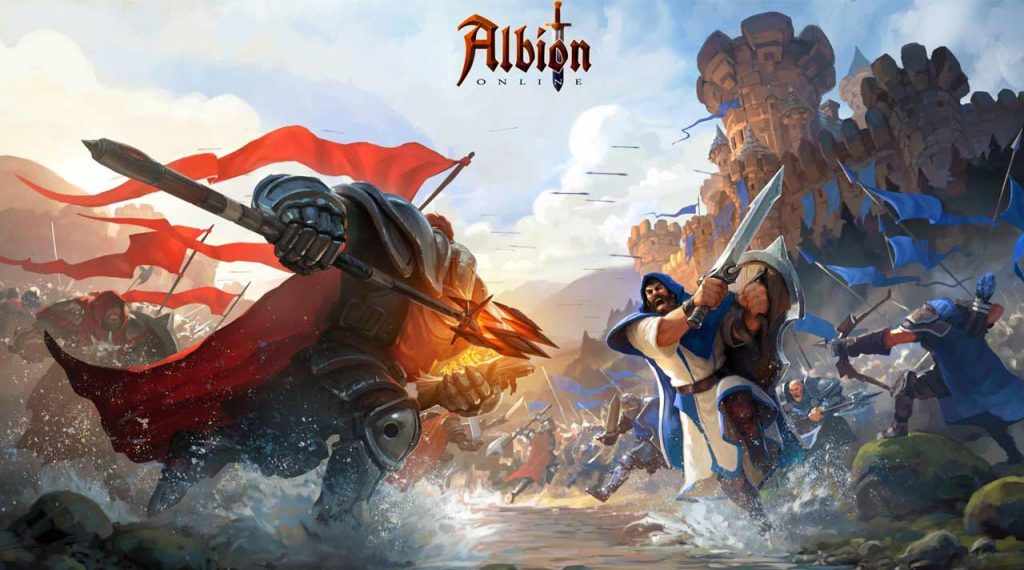 Albion Online is a massive online world set in an open medieval fantasy world, where everything is player-driven. From crafting your weapons to combining armor pieces, you can make your own unique equipment. This game truly fits the title of an open-world RPG.
You can engage in breathtaking PVP or PVE to test your skills and equipment. If that is still not enough for you, you can fight with other guilds in a full-scale war and take all their lands and resources.
Also, the game supports full cross-platform compatibility and is available for all major platforms, which means you will be able to enjoy the game with your friends who play across all platforms.
If you are an MMORPG fan, this game is a must-try whether you're on Android or iOS. The game has a fully player-driven economy, meaning the players perform all the economic activities, such as farming, crafting weapons, and trading goods in the market.
You can customize your character however you like. Since there are no classes in the game, you can equip any weapon.
Genshin Impact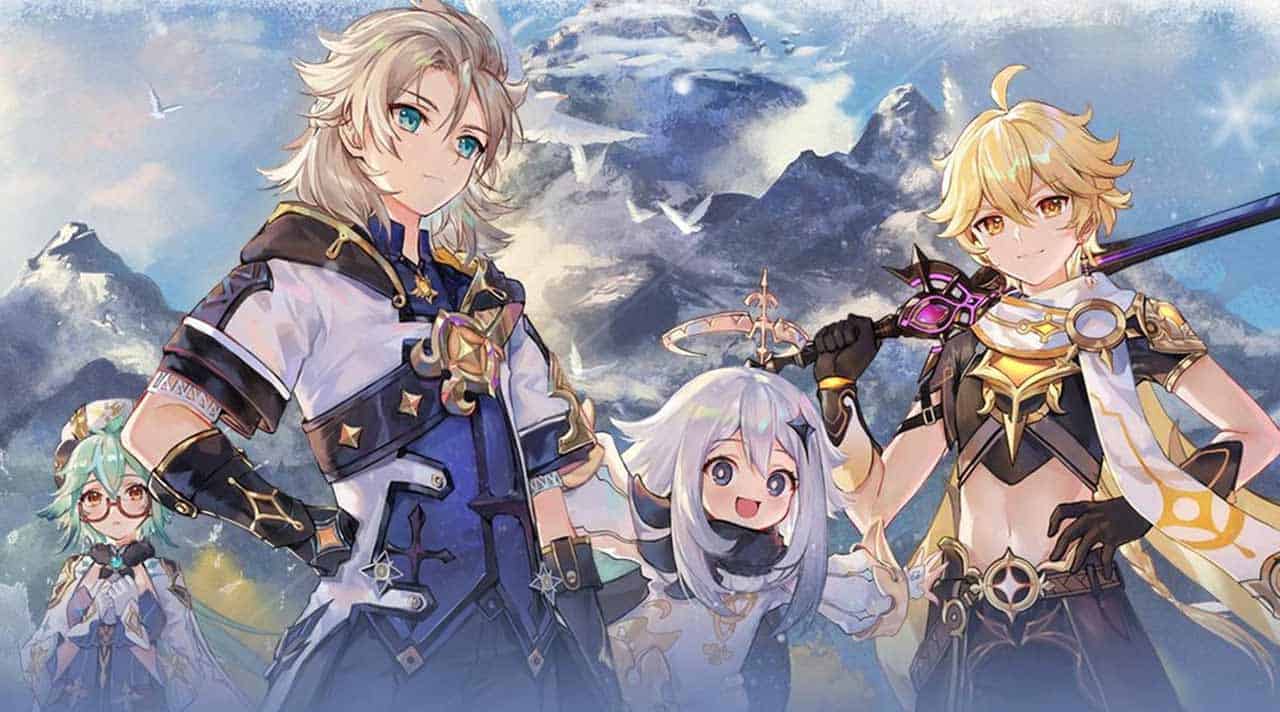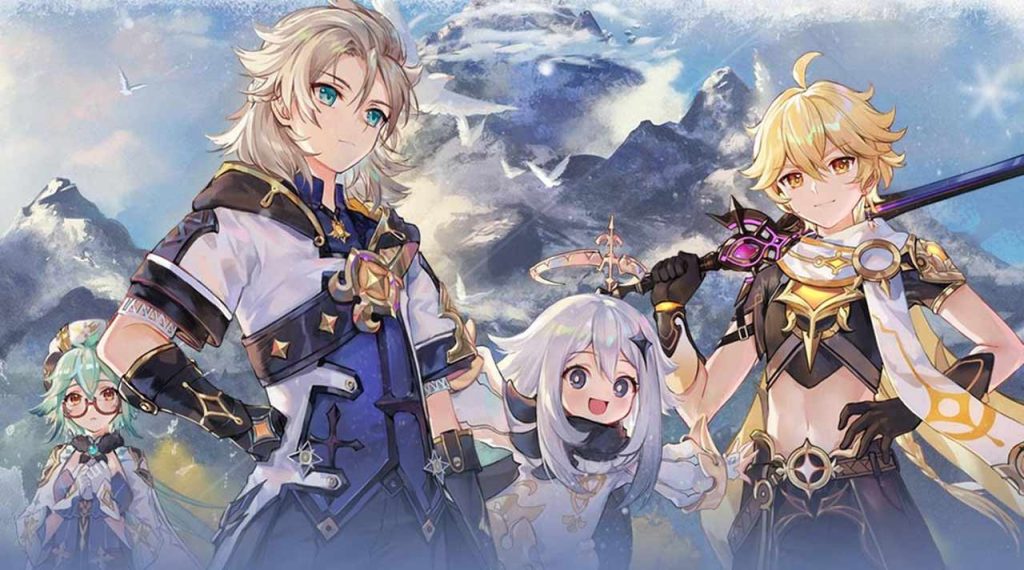 Genshin Impact is one of the most popular RPG games of recent times. The game is set in a large open world where players explore the vast lands of the game in thrilling adventure-style gameplay.
By completing different adventures and missions, you can earn in-game currency called wishes, which can upgrade your character and weapons.
The characters use elemental magic to fight the enemies, and you can combine attacks of different elements to maximize the damage output.
You can use up to 4 characters to create a party and use them or swap them when you want. You can also join forces with your friends to unleash even more amazing combos.
If you're a fan of adventures and magic with beautiful graphics and animations, you should not miss out on this beautiful masterpiece.
Star Wars: Knights of the Old Republic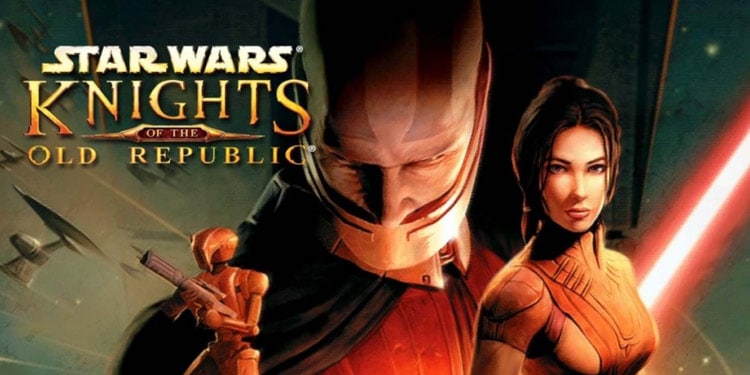 Star Wars: Knights of the Old Republic is a classic RPG game from the Star Wars series where you play as the last of the Jedi Knight and become the hero and save the galaxy or turn completely evil.
The game is set thousands of years before the Galactic Empire, and you play as a hero who will either save the galaxy or push it towards its destruction.
You have to fight and defeat dangerous enemies and make hard decisions that will decide the fate of your galaxy. Every path you take will affect the future in some way.
The game is a mix of sci-fi and action and takes you on an exciting and dangerous journey around the galaxy. This game is a must-try if you're a Star Wars fan.
Dead by Daylight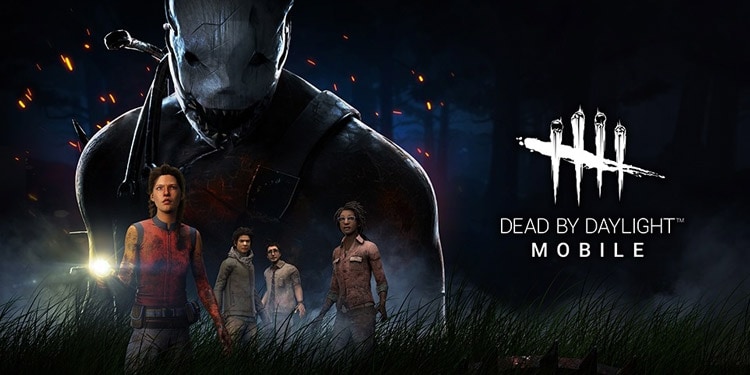 Dead by Daylight is a horror, surviving game which is enjoyed best when played with friends. One person plays as a savage killer in this game, and four other people play as victims trying to escape the area.
The game feels pretty much like a cat and mouse play where the killer is trying to catch all the victims and sacrifice them to a wicked force by impaling them.
The surviving victims have only one goal: to avoid being caught by the killer, which will result in death. To do so, they can fix five generators that are scattered throughout the area and successfully escape the area by exiting through a gate.
The game is an intense hunting ground where your every decision will affect your surviving chances. You have to be constantly moving, stun the killer when you get a chance which will give you a few seconds to run, and most of all, find that generator and fix it.
If you love the horror genre, you should try this game at least once.
Injustice 2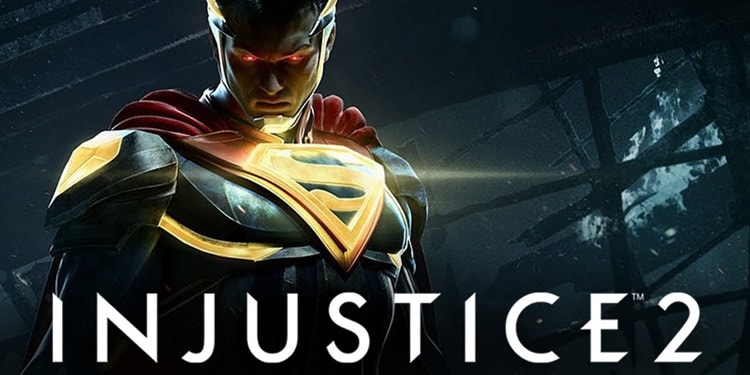 Are you a fan of Justice League and the DC universe? If so, then Injustice 2 will let you have first-hand experience of what it's like to have your own superhero squad.
In this game, you collect your favorite characters from the DC universe and fight with other players or enemies in a dynamic 3v3 battles. You can upgrade your heroes with special powers as you clash with enemies and win battles.
This game lets you move freely around the fighting ground when you fight and use amazing combos and superpowers.
If you're a DC fan, you'll love this game as you can play all your favorite characters from the franchise.
Monster Hunter Stories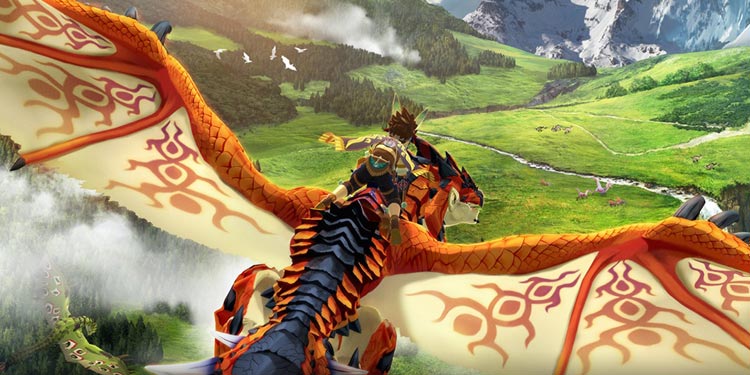 Monster Hunter Stories is a role-playing game where you make a bond with dangerous monsters and hunt other monsters that threaten your village.
Venture into the world of monsters because you are now a monster hunter who fights to protect his land. Together with your companion monsters, you have to take down other powerful monsters using combo attacks and unique skills.
If that is not enough for you, you can also combine monsters and create your own unique monsters.
The game is like the Pokémon Series but with more intense characters and abilities.
Northgard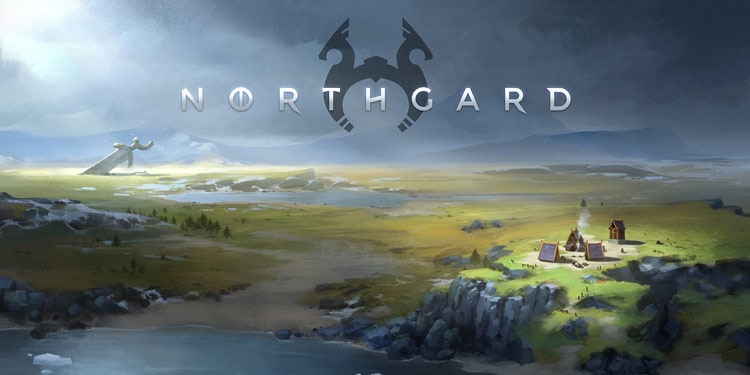 Northgard is a mix of strategy and role-playing games which is based on ancient Norse mythology. This game is a desperate fight to take control of the newfound land and take control of it.
You control a group of Vikings and explore the newfound land that contains all the fortunes your clan needs in order to prosper. But the land is full of wild animals and undead warriors who will kill all your Vikings if you're not careful.
You have to take control of the land and use the resources to expand your territory by fighting with the deadly creatures of the land. You can also play multiplayer with other players either as a team or as enemies.
This game is full of surprises and mysteries, which will surely pique your interest if you're a fan of games like God of War.
Oceanhorn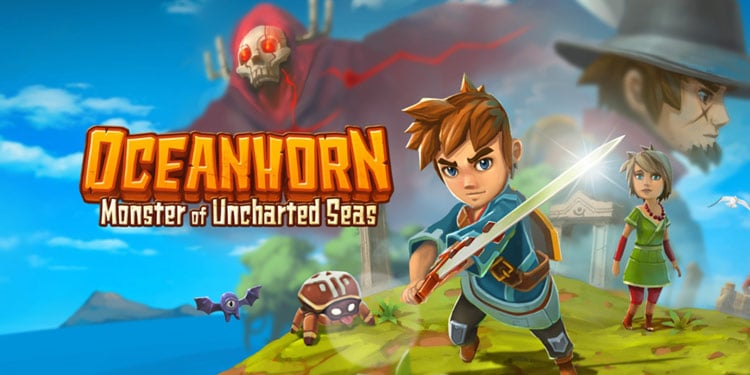 Oceanhorn is an open-world adventure game that will take you on a young boy's journey in pursuit of his missing father. The game is full of crazy adventures, actions, and exciting gameplay.
You play as a boy whose father has gone missing, and in his journey to finding his father, you encounter various monsters and travel a vast unknown sea.
You learn different tips, tricks, and magic along the way, and use all the things you've learned to uncover secrets and mysteries of the ancient lands and seas.
The game has an amazing storyline, soundtracks, and engaging gameplay that is sure to captivate you.
Black Border: Cop Simulator
Black Border is a simulator game where you play as a border patrol officer and check whether or not the passenger crossing the border has legitimate papers.
Black Border is an interesting game that involves your attention to detail and your ability to make a judgment. To match the information with your paper, you must carefully observe each passenger's details, such as full name, height, and passport information.
You also have to check if they are carrying any illegal items in their bags, such as drugs, weapons, ancient treasures, etc. The game is really addicting if you love details and playing cops.
King's Choice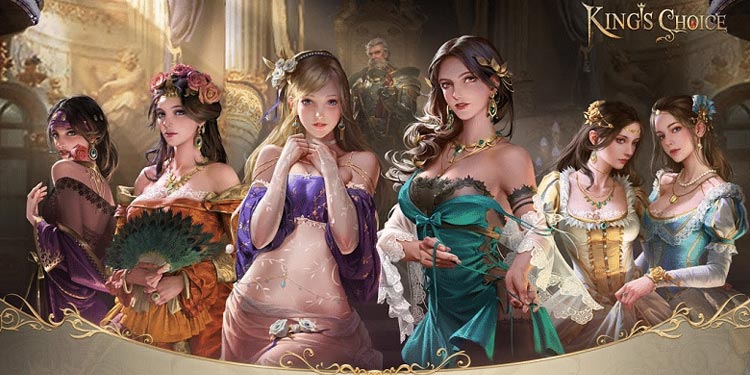 King's Choice is a popular role-playing simulation game where you play as the son of a Lord and make choices from the given options, which will decide how to game progress.
The game is set in a time when the opposition has caused a revolution and killed the Lord and locked you up. Your job is to take revenge and free the citizens from these dangerous oppositions based on the options you have been given.
You can pretty much do everything a royal can do, like control the military, give orders to servants, and make alliances with other kingdoms.
Additionally, you will also be able to engage in love matters and raise your own heirs that will take over the kingdom once they're old.
The game is a battle of wits and decision-making, and you have to make the correct choices in order to free your kingdom from doom.
Stardew Valley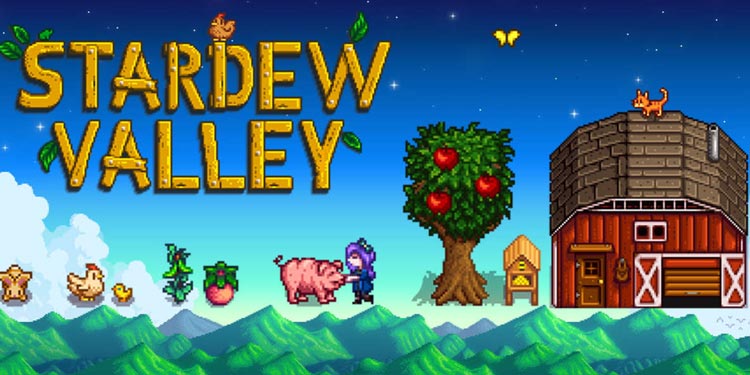 Stardew Valley is a farming role-playing game that contains beautiful pixelated graphics. The game is set in the countryside, and basically, your job is to grow crops, raise animals and sell them to make a profit and upgrade your land.
The game allows you not only to engage in farming but also gives you the opportunity to enjoy the life of a typical countryside farmer.
You can interact with your neighbors, farm your favorite crops, customize your land the way you like and eventually start your own family.
Apart from these, you can also explore dangerous caves to hunt monsters and search for valuable treasures. You should try this if you love simple graphics and gameplay.
Castle of Illusion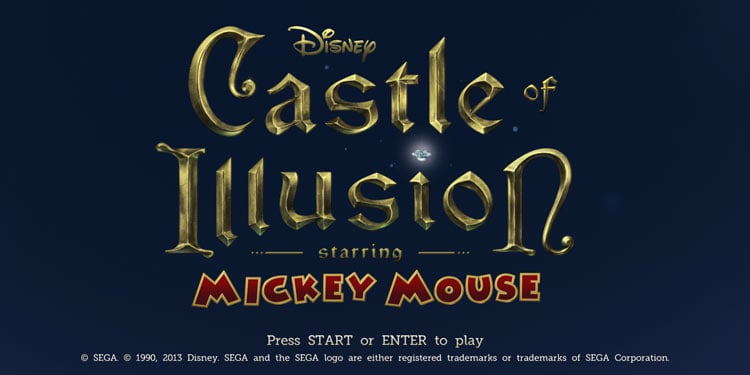 Castle of Illusion is a classic Mickey Mouse game from Disney where you play as Mickey Mouse and set on an epic journey to save Minnie, who a wicked witch has kidnaped.
In this adventure-filled game, you have to pass through all kinds of obstacles and difficulties when saving Minnie. From enchanted forests to navigating through a room filled with living books, your journey won't be an easy one.
The game only takes a couple of hours to complete, but it is well worth your money and time.
League of Angels: Chaos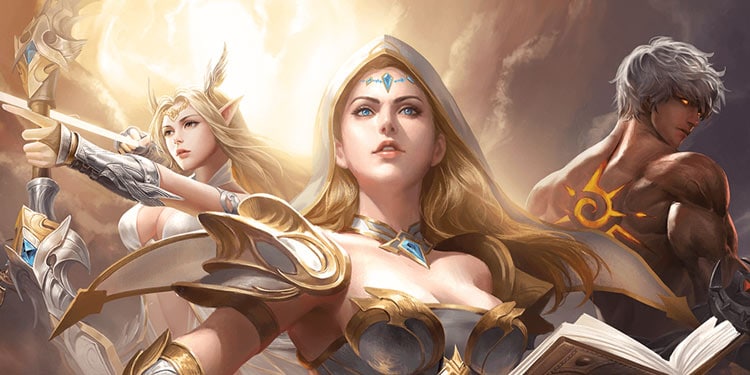 League of Angels: Chaos is an MMORPG set in a fantasy world that is sure to give you the jaw-dropping RPG experience with its visually stunning graphics and sound effects.
In this game, you play as the gods' champion who is responsible for restoring peace and order in the heavenly realm. You can summon angels to fight your battles and use their unique magical abilities to turn the fights in your favor.
You can join the powerful alliance, participate in dangerous raids and clash against players of other alliances in an epic cross-server war.
The game has magnificent fighting scenes and animations which will blow your mind. You should definitely try this game if you love good animations.
RAID: Shadow Legends
In RAID: Shadow Legends, you collect the most fierce warriors from across the world of Telaria and fight in dangerous battles to overthrow the darkness of the world.
The game provides cool stunning champions with their own unique abilities. You must understand the skills of your every warrior to use their potential to the fullest and pair them up with the group that brings the best outcome in the battle.
Ultimate Wolf Simulator 2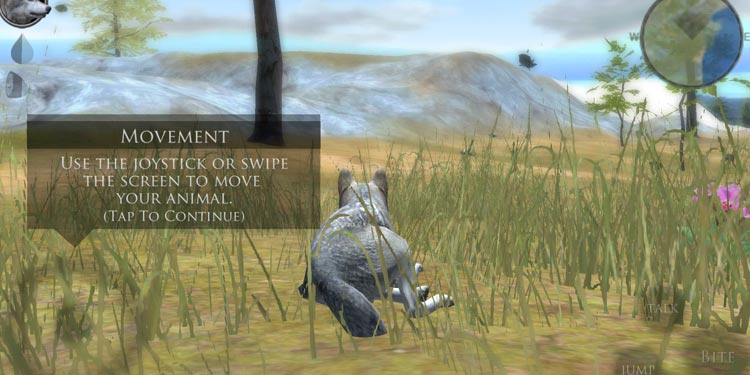 Ultimate Wolf Simulator 2 is a simulation game in which the player plays the life of a wolf. It is one of the most enjoyed simulation games with visually stunning and realistic graphics and concepts.
In Ultimate Wolf Simulator 2, you take a role of a wolf and explore the wilderness full of plants and animals.
The game has a realistic simulation and a world where you can find a variety of different plants, animals, and other wolves and make a pack to hunt with them.
The intense missions allow you to test your reflexes on how you can handle dangerous situations. You can start a family and customize your wolf the way you want. The possibilities are endless.