Whether it is a movie or a game, if it involves heists then we want it to be something entertaining, heart racing and exciting. People like to feel and remember things. But that does not mean you can go and perform a robbery just because the idea seems thrilling.
Games are the only place where you'd be able to fulfil these crazy fantasies. From making a really detailed plan to executing every single step to perfection, video games give you the freedom to handle things your way.
If you've ever dreamt of robbing the bank, getting chased by the cops or getting caught while stealing a really ancient relic or an art, then worry not cause we've got you covered.
Best Heist Games to Play in 2022
Here are the 8 best games that will let you plan your next big heist and relive your fantasy.
Grand Theft Auto V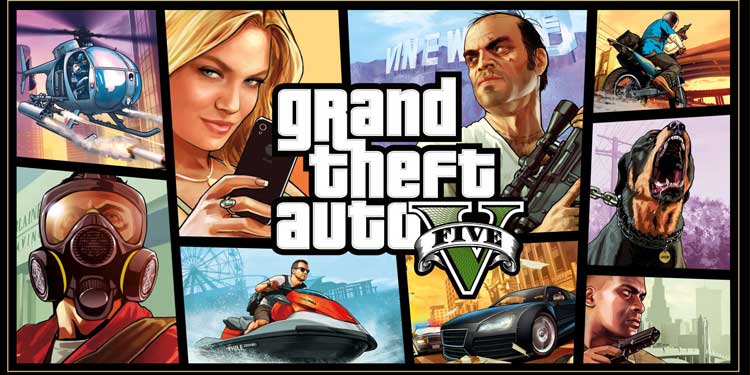 Developer: Rockstar North
Publisher: Rockstar Games
Release Date: 14 Apr, 2015
Platform: PlayStation 3/4/5, Windows , Xbox One/360, Xbox Series X/S
Welcome to Los Santos, a fictional city based on the original Los Angeles. Launched in 2013, GTA V was a huge hit as soon as it was launched and takes commiting crimes to the next level.
The game revolves around three main protagonists who want to make it big by planning and pulling off huge heists.
Unlike in previous instalments, GTA V offers a lot of freedom when preparing for a heist. For example, you could sneak silently from the roof without making a sound or busting through the main door with the whole team terrorizing everyone.
Most of the missions can be completed by switching among the main protagonists, however more complex and big missions require aids from AI controlled NPCs (Non Player Characters), which have their own unique skills like hacking or driving.
If these accomplices survive the mission then they receive a percentage from total reward and may be available for future missions.
The game's online mode lets you join in a team of upto 30 players to complete various co-op missions towards a one big final mission that pays a really big reward.
Payday 2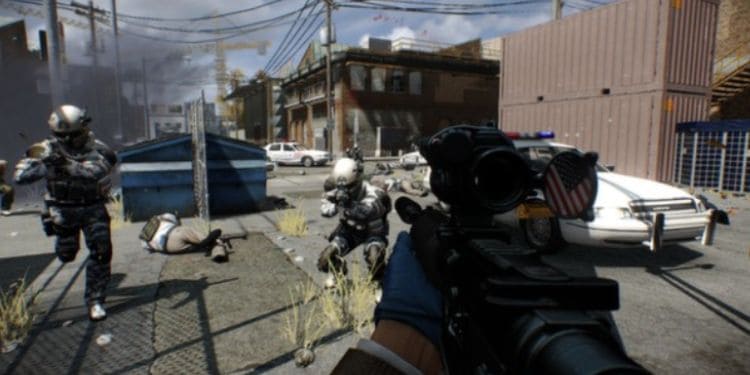 Developer:Overkill Software
Publisher: 505 games
Release Date: 13 August 2013
Platform: Windows, Linux, Xbox 360, PlayStation3/4, Nintendo Switch
Payday 2 is a first-person shooter game which can be played solo or with friends in a co-op mode. The game consists of the original Payday crew as its members. It can consist of up to four players, cooperating with each other together to complete exciting heists.
As the missions progresses, the difficulty level of the heist rises. The heists all have different dynamic elements to it.
For example, The guards can take different routes each game, the safe might be located at different locations and each of them might have different amounts of loot.
The players must complete the set of objectives in each heist. The objectives may range from stealing money to valuable informatons.
After completing the mission, each player can choose to customize their weapons, masks and gears with the reward from the mission.
The game has a CRIME.NET which is a dynamic network of local contacts offering contracts to your squad. It is basically a matchmaking service which allows players to accept contracts from different contacts across the city.
Perfect Heist 2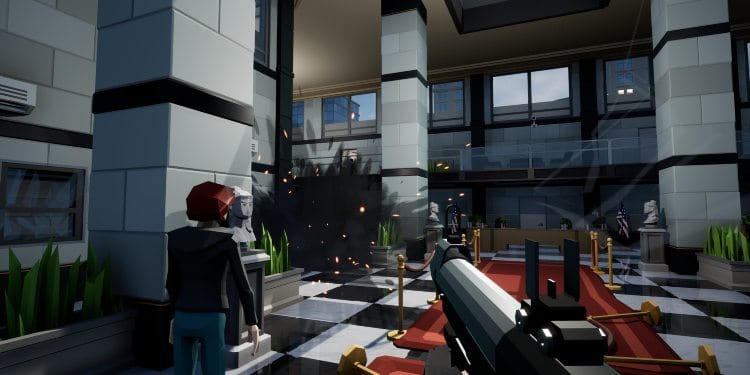 Developer: yeswecamp
Publisher: yeswecamp
Release Date: 10 Dec, 2021
Platform: Microsoft Windows
Perfect Heist 2 is perfect for gamers who are a fan of classic cops and robbers games. This game has two opposing teams: robbers and cops.
The robber team tries to steal cash and other valuable items from the bank. You must not be discovered by cops when you are stealing no matter what . And the cops team try to catch these robbers while they commit crime and try to run away.
You can choose your character from 32 different classes. Each of these characters have their own abilities,weapon loadouts and passive skills.
It also offers a variety of innovative ideas such as knocking off a NPC to steal his clothes and disguise yourself or blending in with the NPCs to avoid being suspicious.
As a robber, you can choose from a variety of weapons and masks with their own special stats. Wearing a mask may certainly put you in a disadvantageous situation but it gives you bonus stats at the same time.
Your job is to infiltrate the bank, steal goods and money and escape without getting caught.
Monaco: What's Yours Is Mine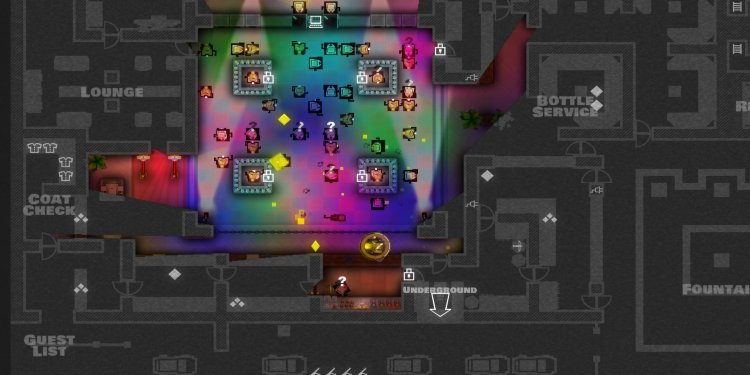 Developer: Pocketwatch Games
Publisher: Humble Games
Release Date: April 24, 2013
Platform: Microsoft Windows, XBOX 360, Nintendo Switch, MacOS X, Linux
Monaco: What's Yours is Mine is a 2010 IGF award winning top-down stealth game. It is set in the country of Monaco.
The game can be played by yourself or with up to four players in multiplayer mode. Only the part of the map is visible where your character is facing.
The rest of the map is shown as a skeletal design with key information related to labels on specific rooms,computers etc.
The game has a variety of classes to choose from. However only the first four classes are available to players.The rest of the classes are unlocked as the game progresses.
Borderlands 2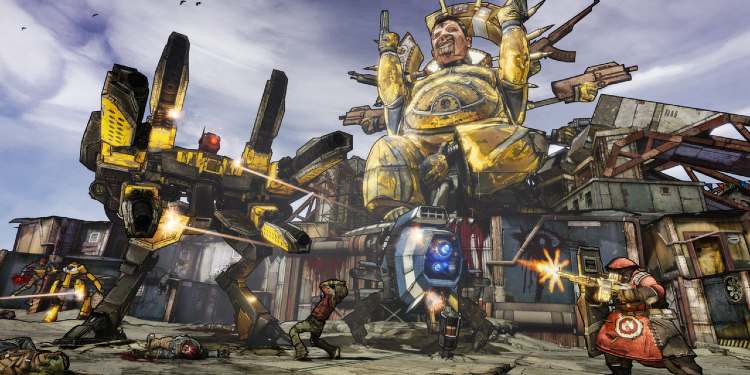 Developer: Gearbox Software
Publisher: 2K
Release Date: 21 Sep, 2012
Platform: Windows, PlayStation, MacOS, Linux, Xbox
The shoot and loot game, Borderlands 2 begins 5 years after the events of Borderlands with the protagonists on a train to an unspecified location.
The main antagonist of the series is Handsome Jack. He has taken over the corporation and is  terrorizing  the city. You and your team must unite and work together with the original vault hunters and crush Handsome Jack and his organization.
You also complete side missions to get special weapons.
The game can be played in a single player mode as well as up to four players in multiplayer mode.
Teardown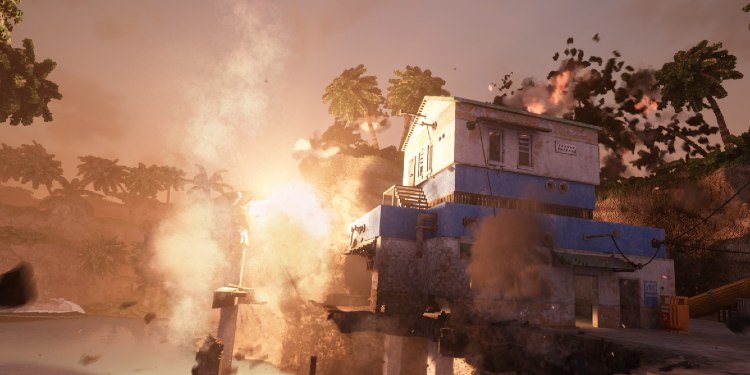 Developer: Tuxedo Labs
Publisher: Tuxedo Labs
Release Date: 29 Oct, 2020
Platform: Microsoft Windows
Dive into the world of voxel-based strategy game, Teardown and enjoy immersive gameplay. Teardown lets you plan the perfect heist using your own imagination.
The goal of the game is to collect all the targets before getting caught by the security. Use grenades or vehicles to bust through walls and create unique paths to your destination.
You can stack objects on top of each other, or build a structure using your surrounding objects, and also float in air using floating objects.
You need to collect all the targets before the security arrives. The alarm goes off as soon as you pick up the first target. This alerts the security and  they will be chasing you soon after.
So run, jump, drive and do whatever it takes to collect those targets without getting caught.
The Greatest Penguin Heist of All Time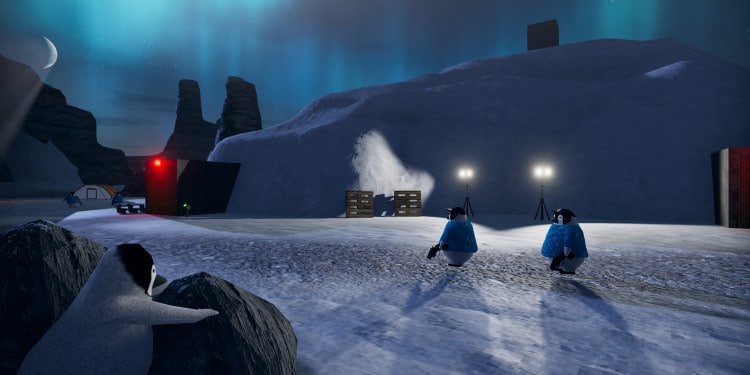 Developer: That Fish, That Other Fish
Publisher: That Fish, That Other Fish
Release Date: 2 Jul, 2021
Platform: Microsoft Windows, Steam, MacOS
This game will let you complete missions however way you want. It has multiplayer options so you and your friends can have lots of fun playing together.
You pick your mission, your equipment and set out on a journey to steal whatever you need. Plan your heist however you like. Use tools, weapons and your guts to make a path and race against the clock.
The game will definitely offer a challenge to anyone who likes to plan and make strategy thoroughly.
Thief Simulator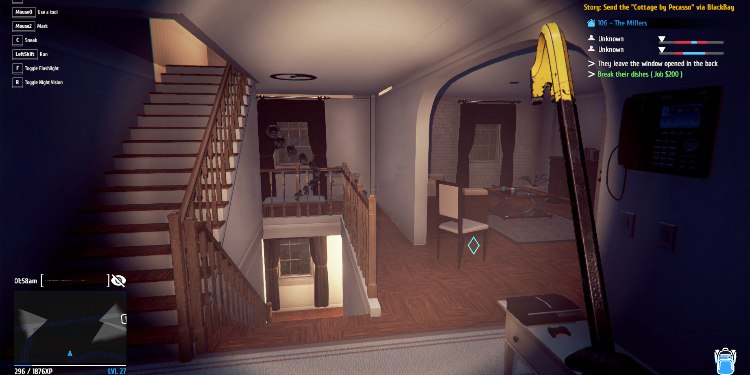 Developer: Noble Muffins
Publisher: PlayWay S.A., Console Labs S.A.
Release Date: 9 Nov, 2018
Platform: PlayStation 4, Microsoft Windows, Nintendo Switch, Xbox One
Become a thief and steal all you want to your heart's content. In this open-world simulation game, thief simulater, you are a thief and you do everything a thief does.
Break into someone's house and steal their valuable items while avoiding being caught by the security cameras and guards.
This is the time to show your amazing stealth skills and become the best thief .Sell the stolen valuable items and buy hi-tech gadgets to help you in your mission. The cops are your greatest enemy so do everything to prevent being chased by them.
Collect enough money to get revenge on people who betrayed you.This game will keep you entertained for hours and is perfect for heist lovers.