Amidst the vast genre of video games, typing games fall quite short in popularity. This is mainly because there are only a few typing games available, and many of them are not well-made.
Good typing games are like rare gems which are very difficult to find. Not only are these games fun, but they can also help you improve your typing skills.
In this article, we've compiled some of the best typing games you can find online.
The Typing of the Dead: Overkill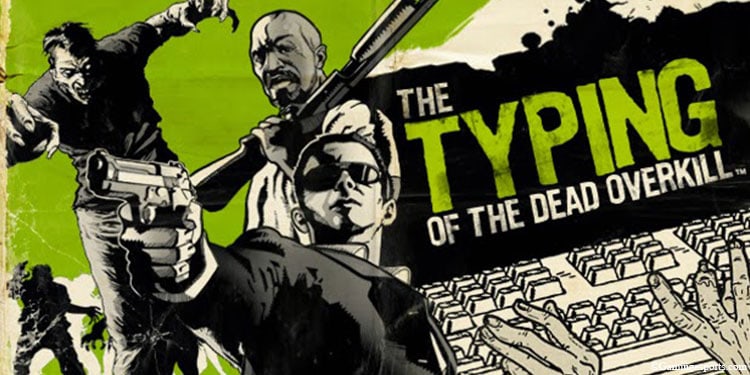 If you've ever played games like Virtua Cop or The House of the Dead, this game is right up your alley.
The game looks and plays exactly like The House of the Dead 2. The only difference between is the main plot and the controls.
For those who don't know, the House of the Dead is a first-person rail shooter that was developed by SEGA. It was prevalent in early 2000 and was originally designed to be played on arcade machines.
In this game, you would mow down hordes and hordes of zombies with your gun, in our case, the keyboard.
Enemies would appear from different corners of the map, and you must type in the word that appears on your screen correctly and quickly to kill them all.
You can get this game for PC via Steam.
The Textorcist: The Story of Ray Bibbia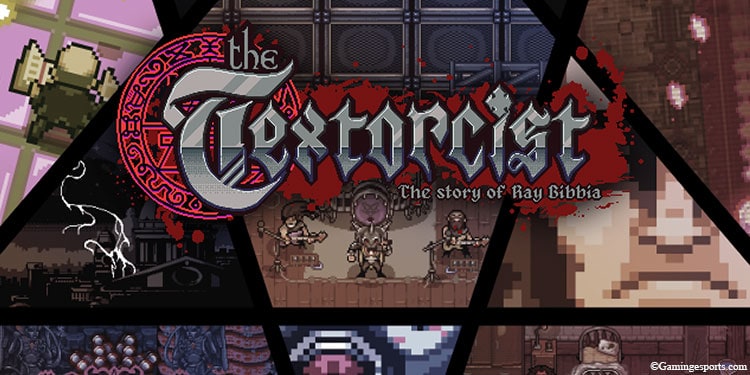 Now this is a game that you won't get to see very often.
Developed by MorbidWare, The Textorcist is a unique game combining the Bullet Hell gameplay with typing.
The story follows Ray Bibbia, the main protagonist, who is on a journey to defeat the forces of evil.
Along the way, you'll face ten bosses that will test your typing and dodging skills simultaneously.
The game is relatively easy to get into but very difficult to master, and if you're really up for the challenge, you can also play the game in hardcore mode.
This game is available on Steam for PC.
Ztype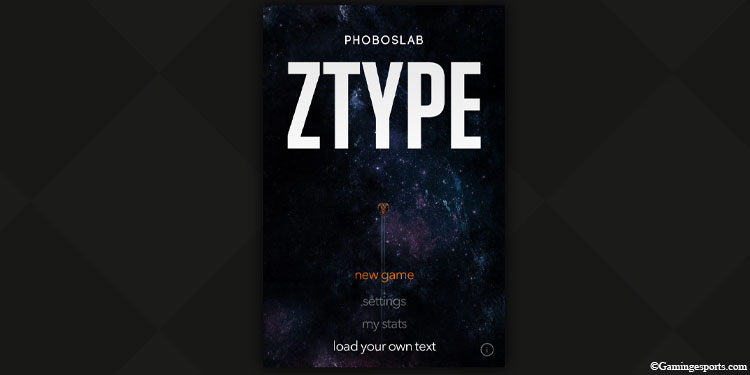 This browser-based game is a throwback to some of the classic titles like Space Invaders and Galaga.
In this game, you're piloting a pixelated spaceship shooting down hordes of enemies and their projectiles before they can hit you.
But instead of aiming and shooting your enemies, you have to type the word that appears on the screen.
Typing each character of the word accurately will shoot a bullet. To defeat the enemy, you must type the whole word as quickly as possible.
The game starts off very easily, but as you progress through the waves and waves of enemies, it becomes truly challenging.
You can check out the game from its official site.
Epistory: Typing Chronicles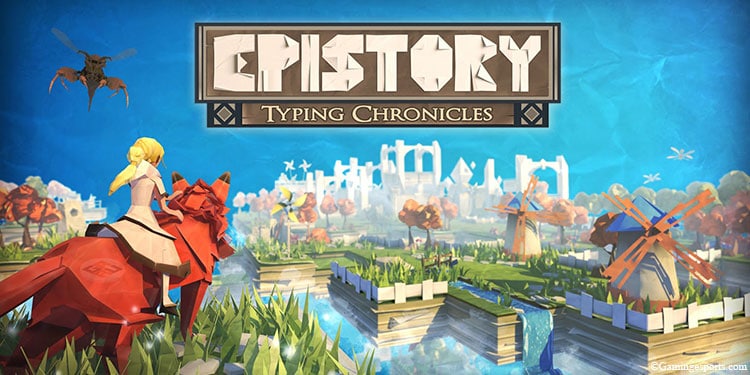 Speaking of unique typing games, here's another one to add to your list.
Developed by Fishing Cactus, Epistroy is an action/adventure game that follows the story of a girl in the fantasy world of Origami.
During the journey, you'll have to fight bug-like enemies, solve puzzles and discover new magical powers. And you'll have to do all of this by simply typing on your keyboard.
The entire game (including movement, combat, and navigation) is designed to be played just by the keyboard.
This game is available on Steam; you can get it on Windows, macOS, SteamOS, and Linux.
Note: You can also check the sequel to this game, Nanotales: Typing Chronicles, from the same developer. The game features improved combat, animation, and visuals.
Outshine
The best way to describe this game is Beat Saber but with the keyboard. Outshine is a fast-paced arcade typing game where your typing skills and reaction time will be put to the test.
You play as Hue, the protagonist who seeks revenge on Shards for all the torment and experiments that were carried out on him.
For the gameplay aspects, you'll just need to type whatever words that appear on your screen to destroy the enemies and progress ahead.
This game is also a visual treat. Everything from level designs, enemies, color palettes, and effects is put together really well here.
You can get this get game from Steam for PC.
Hot Type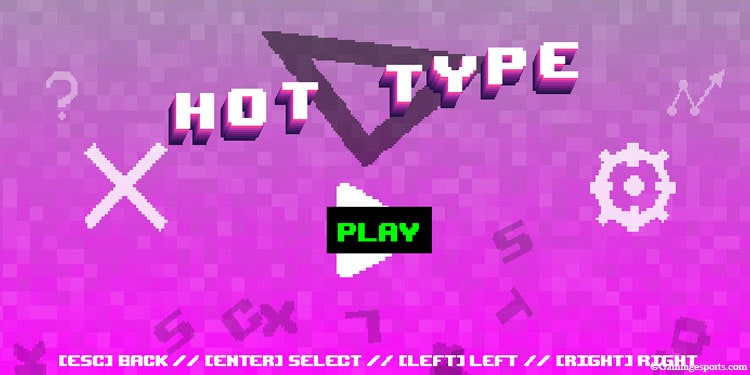 Hot Type is a very simplistic and small game where you'll get to practice your typing skill while listening to 80s synth wave music.
You have to type in the words that appear on your screen within a time frame to progress.
As you reach the latter level, the difficulty increases significantly. You'll get more complex words with less time frame.
Although there isn't much else to do in this game, its pixelated art style and selection of music make for a short yet fun typing experience.
You can download this game for free.
CozyTyper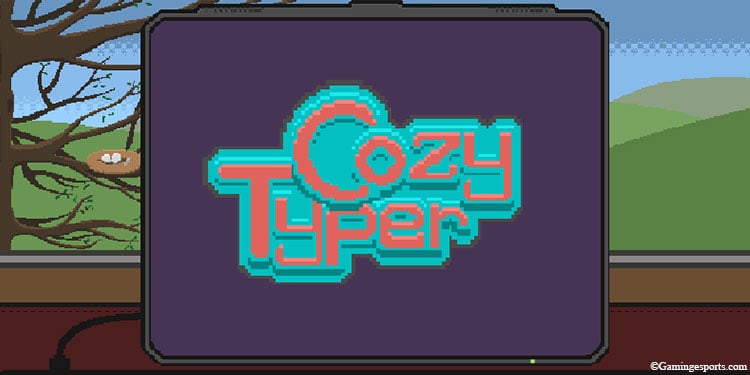 Not every game has to be action-packed and chaotic.
Some games can also be relaxing and fun at the same time. Cozytyper, a game by imophi, perfectly achieves this balance.
The game offers a very calm atmosphere without any time limit or game-over conditions.
Instead, you can take all the time in the world to type the sentences and paragraphs that appear on your screen.
The game is available on Steam for PC.
Typeracer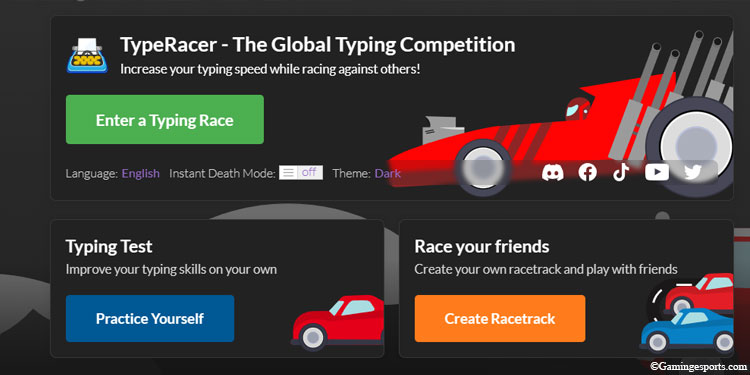 If you're a fan of racing games and enjoy competing with others, then you should definitely try out Typeracer.
This is a simplistic game where you would race against other random people.
You'd be given a random paragraph, and whoever manages to finish typing the paragraph first wins the race.
Furthermore, you can practice typing independently or create a lobby where you can race against your friends.
Graphic-wise, there is little as it is a browser-based 2d game.If you want a similar racing game with slightly better visuals, you can also try Nitrotype.
You can play the game from here.