Escaping reality by playing games in the comfort of our tranquility helps us free our mind from stress. There are games on android to simply get lost into, uplifting both mental and spiritual health.  
If you are looking for games to calm your anxious thoughts. This article presents you with twelve of the best relaxing games to soothe your soul. From melodious music to appealing visuals, you can choose any of the games, sit back and relax.
Best Relaxing Games on Android
Cats and Soup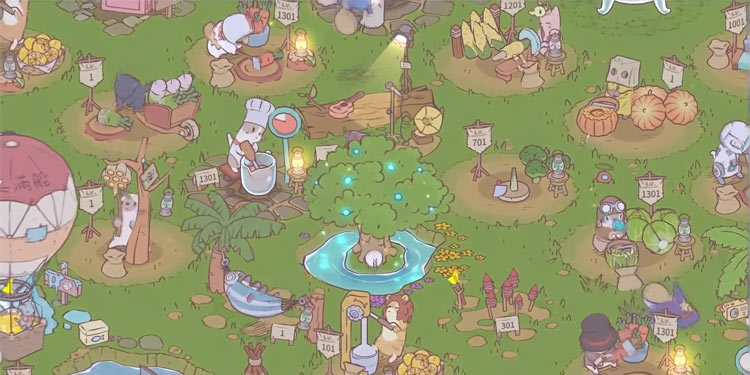 Cat's and Soup is a cute cat management game. The game is like a shop out in the wild where you and your cat work together to prepare delicious dishes. As you progress, you are introduced to new cute cuisine and Sous-chefs. 
With its cute vibrant animation, it's adoring to observe little cats working together and relaxing intensely on a palm beach hammock or reading carefully on a library sofa. These cute felines also play hard with fireworks. Unlocking different workshops is a pleasurable task and a nice collection for your expanding shop.
The range of customization to your cat and furniture design got me hooked on this game. You can customize your cat with astronaut suits, witches' attire, funky outfit, and many more. The possibility is endless once you dive into the depth of customization. Cats and Soup is an idle game where you employ cute cats to work. 
Alto's Adventure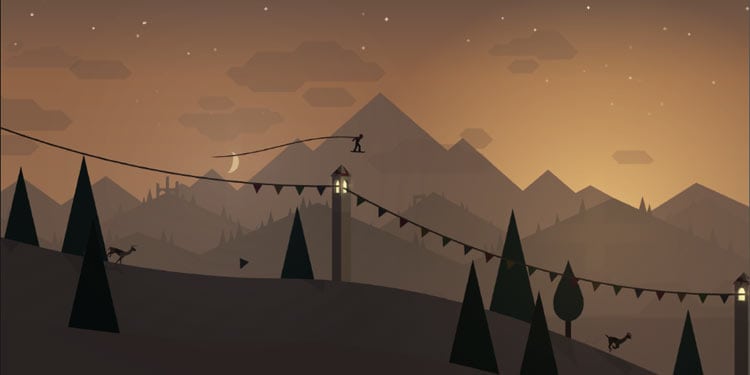 This game is a perfect example of simplicity. Alto's Adventure is a wonderful endless runner snowboard journey that all starts with your herd of llamas escaping away. Skii through dangerous chasms and beautiful scenery as the night turns into the day with golden rays of sunlight. The scenery itself is a sight to behold. 
Alto's Adventure was developed by Team Alto and published by Noodlecake Studios, which went on to receive a Gold award from Pocket Gamer. A sequel called Alto's Odyssey lets you snowboard through dunes and the plateau of a desert area. You can download and play Alto's Odyssey if you want more challenges and variation.
We have played Alto's Adventure and Odyssey, and found that the adventure is more relaxing and Odyssey more engaging. Either way, both are awesome games to indulge your calm soul. 
Infinity Loop: Energy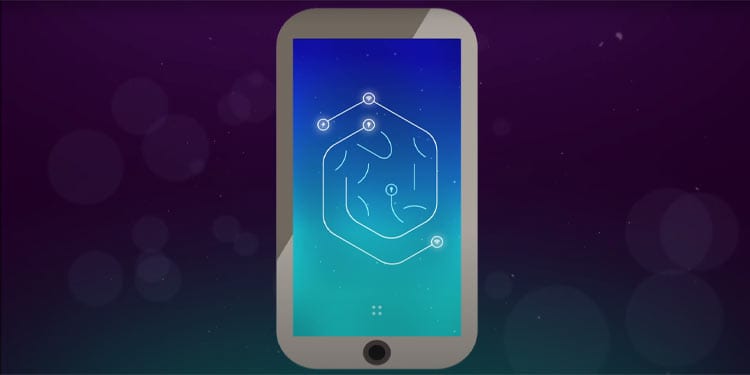 Infinite Loop is a relaxing puzzle game where you have to rotate a curve to create a loop like the endless knot symbol. The game's simple premise is easy to grasp, and minimalist visuals with meditative music make the game calm and welcoming. 
It is interesting to see what figure is made with random curves and lines when you solve the puzzle creating an infinite loop. You just lose track of time and whisk away into the world of puzzles. 
People who are suffering from severe stress and anxiety can find serenity in this game. You can just listen to the background music while fiddling away with your pieces to complete the game. However, sometimes there are ads popping up, but you can simply turn off the internet connection and play in your comfort zone. 
Sky: Children of The Light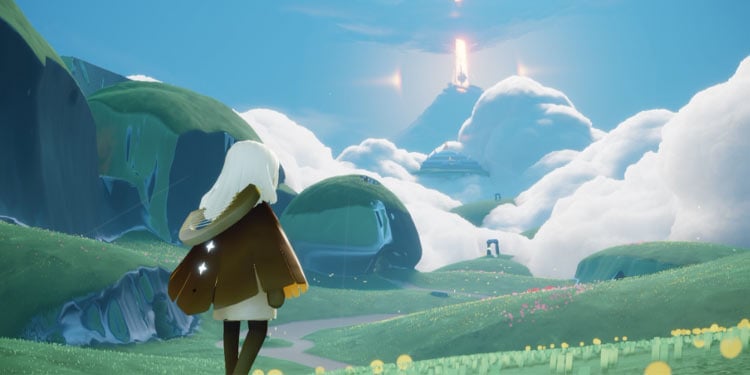 Here's something extraordinary and more engaging than any other mobile game we have played out there. It's a true gem in the world of money grabbing and ad-popping mobile gaming industry. Sky: Children of light is heavily inspired by the award-winning game of 1212, Journey. It does extremely well in portraying its own mix of story and gameplay. 
Sky: Children of the light is not just a game but a whole new experience to dwell into. It's short, sweet, and leaves a permanent impact in your mind leaving you utterly speechless with its spectacular visuals and beautiful scenario. Make sure to play this game on a beefy phone because its graphics are astounding.
Fly around the vast sky with people worldwide and make friends by offering candles to them. Unlock many mysterious secrets together and create your own Journey.
Penguin Isle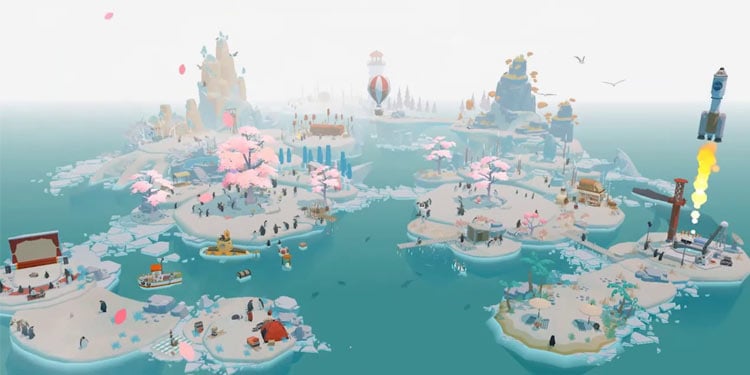 It's a pleasurable site to see penguins thrive in cold climatic Iceland. You can create a whole kingdom of penguins by building shops, parks, and resting places for these cute, intelligent birds.
Collect penguins and level them up according to their habitat. Amazing designs incorporating ideas with penguins make this game a wholesome experience.
A stress-free game where you view penguins going about their lives in their natural habitat and doing work to raise currency. Decorate your aisle full of penguins, play with them, and create new and awesome isles in this relaxing game of Penguin Isle.
Stardew Valley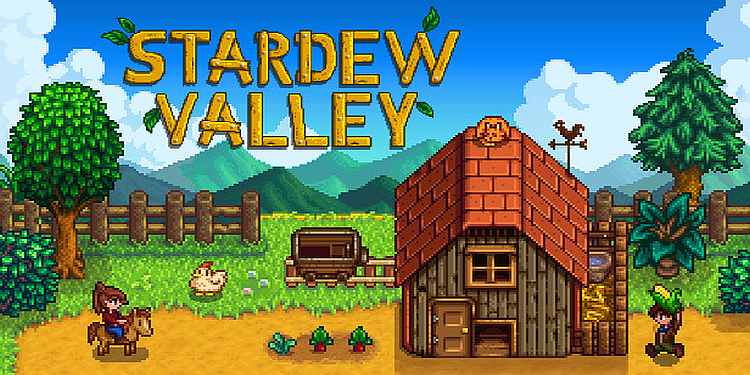 You return to your old grandpa's land in Pelican town and see wilderness overtaking your grandfather's land. It's your job to clear out unwanted materials and build a beautiful farm with cattle grazing, flowers blooming, working furnaces, beehives, and many more. 
It might seem daunting at first, but the beauty of Stardew Valley is that it never feels like a chore or frustrating at any point. It's a farming life simulator where you go about your own pace doing whatever your heart content. It's a wonderful pleasure to work on your farm and watch it grow as your plant, water, and expand your work. 
What gives life to Stardew Valley are the characters you meet and interact with daily or weekly. There are not many people in Pelican town, but each individual has their own story to tell. Every person has their own likings, secrets, and issues.
Although it's a relaxing game, but the more you invest with people in Stardew valley, the more you come to realize how real they are with realistic issues and desires as a human. 
Smash Hit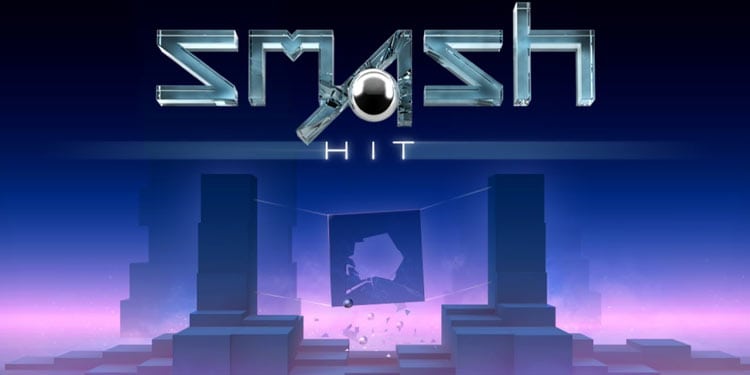 Breaking objects has never been so satisfying like that as Smash Hit. It's a simple destructive game where you need to smash glass objects to gain more steel balls. The more you gain balls, the more you progress your way by breaking glass walls blocking your path. It's a first-person endless runner game developed and published by Mediocre.
The glass breaking is just so satisfying that you want to keep doing it. This game takes you away. We all stress, and we all have our moments when we just need to break something in frustration, and this game gives you that moment.
Journey through glass dimensions and break as much glass as possible before running out of balls.
Homescape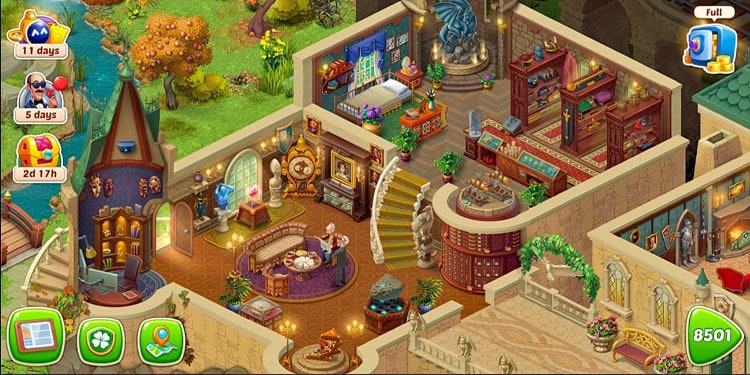 Homescape has a beautiful vibe incorporating a candy crush mechanism into the home decorating simulator. A kind of relaxing puzzle game with a mix of cafe music that makes your heart delight with joy. 
Unlike other tile-matching puzzle games, Homescape offers interior and exterior design as well. The story of your virtual family keeps unraveling sweet and happy memories introducing many new faces and events as you progress with the game. 
Homescape is a heartwarming game at its core, with a story to tell, an interior to design, and a puzzle to solve.
Monument Valley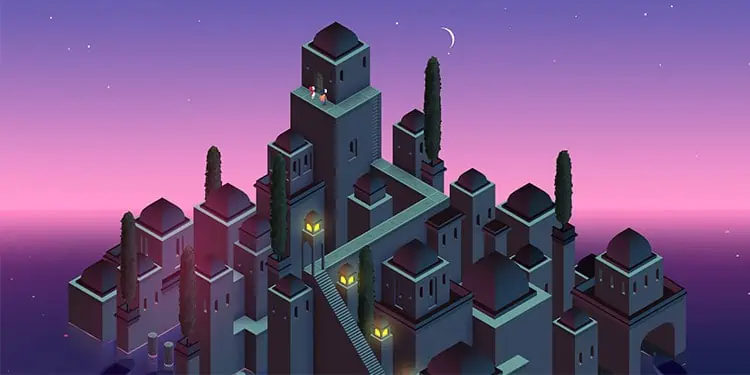 An Isometric 3D puzzle game where you can bend the laws of physics to create an optical illusion by maneuvering structures. Focusing on Escheresque gameplay with minimal visuals makes the game a piece of art on its own.
The design is also straightforward, where you have to go from one point to another, completing various platform puzzles. We find this game very pleasant and relaxing due to background music which is very calming.
Shadowmatic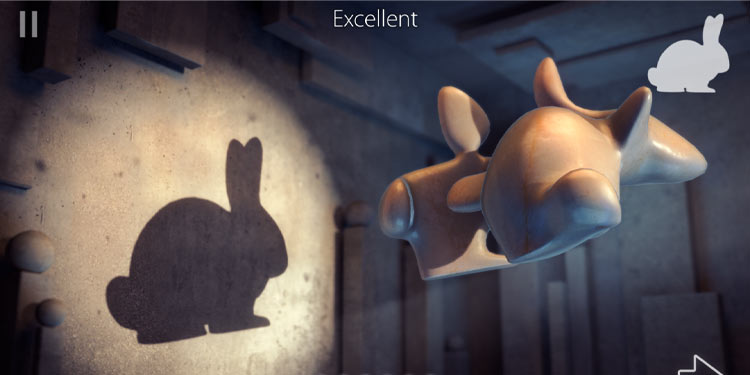 Shadowmatic is a 2D puzzle game you have to solve by rotating 3D objects in the right way to make a silhouette of an object. Shadowmatic is a simple yet creative puzzle game developed and published By Triada Studio Games.  
A shadow puppet game where an abstract floating object is hit by a spotlight to create a shadow image on the wall. All you need to do is to maneuver the abstract object to create a recognizable figure.
It's a game that requires a little bit of brain power, but you can always use a hints system to reveal the results. But figuring out the answer is extremely rewarding when you have those eureka moments. It's a soothing game with no ads or pop-ups. Listen to the soothing music and enjoy Shadowmatic at your own pace.
Animal Crossing: Pocket Camp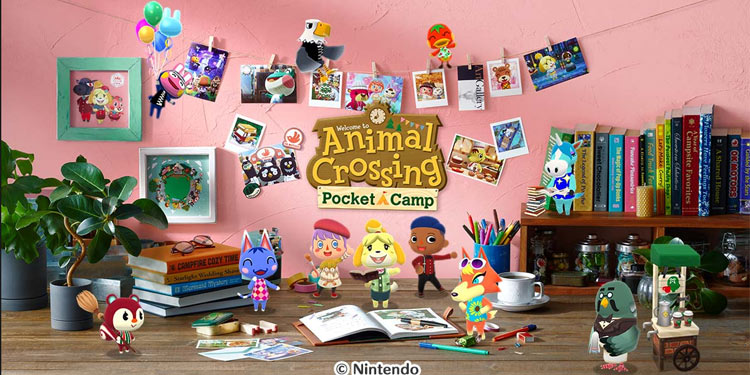 Nintendo has brought Animal Crossing world to the reach of many smartphone users. It's a calming game where you go about your daily life by doing chores. Catching bugs and fishes to expand your inventory, buying awesome new furniture, befriending cute anamorphic characters, and many more things to do. Animal Crossing fans will feel right at home playing the pocket camp version.
There is plenty of content to keep you engaged. You can progress this game in a variety of ways to design your camp to perfection. Travel into different locations to find new and exciting quests to complete. Build your own cute little sanctuary inside the game and populate your island by raising your character's friendship level. Make sure to take your time doing all these activities. 
Townscape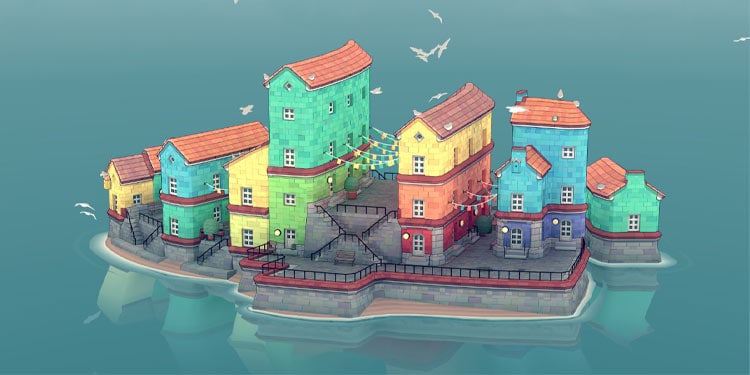 A relaxing city-building game with no objectives, quests, or story to tell. It's a creative building game to mingle with your mind. Create colorful towns in a coastal area in the middle of the sea and experiment with different builds.
You can build anything to your imagination, from the Iron bar bridge to the castle-like stronghold. Developed and Published by Oskar Stålberg, Townscaper starts out with an infinite sea acting as a blueprint for creative town building.
Build your own medieval fantasy island with huge cathedrals, a vibrant marketplace, or a peaceful town on a hill.