Strategy games can be difficult to understand and play at first, but once you get the hang of them, you'll feel like no other genre is worth playing. Although every game requires some level of thinking, strategy games are on a different level because they require you to revise how you proceed in real-time.
Whether you're a die-hard action fan or a casual board gamer, we've compiled a list of games that require some great winning strategies.
Best Strategy Games for Mobile
Chess by Chess.com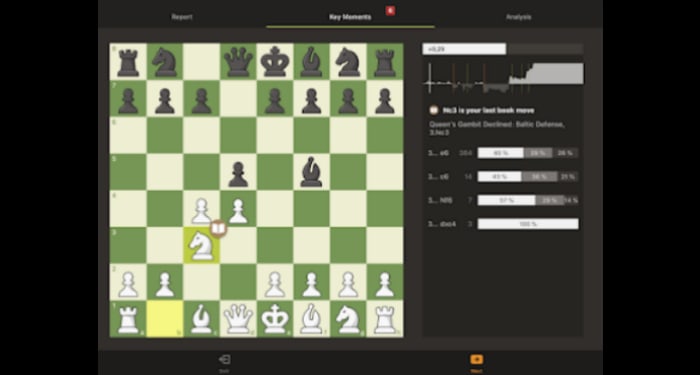 If you have played chess in real life, you must know how much your brain hurts by thinking about all the possible moves. Not only you don't have much time to think about your next move, but also every move can basically cost you the game.
Welcome to Chess online, where you can test your skills with the best chess players online. You start by competing with people with the same skill level as you and slowly rise higher in ranks where each game feels like a battle.
It is certainly different from many strategy games out there, which mainly focus on war and taking control of the enemy's resources. But that does not mean it lacks amusement in any way. Every game will make you feel like you're losing some of your brain cells.
Clash of Clans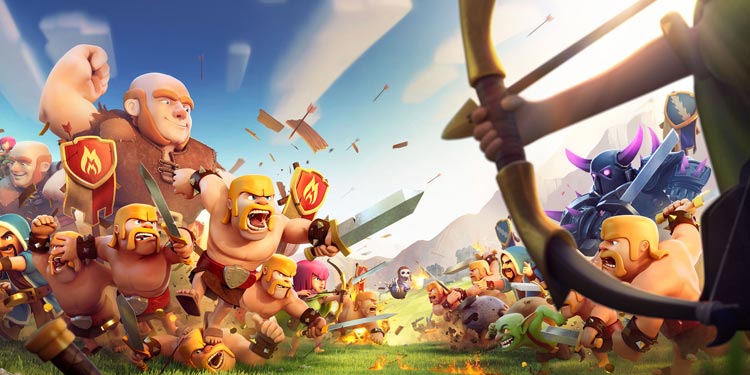 Despite losing its charm and popularity in recent years, Clash of Clans is still one of the most strategic mobile game. The graphics, characters, and gameplay are still way better than many newer games.
The game is set in an unknown land where you're a village chief, and you must upgrade your village to an unbreakable fortress. To do so, you have to collect resources like gold and elixir by either farming them or by looting other players.
You can build an army with different abilities to destroy your enemies. But be careful as other players can also attack your village. You can upgrade buildings in your base with the resources you've collected.
Once your buildings' levels are high enough, you can start summoning crazy strong armies and build amazing defenses to defend your base. However, it might take you months before you can start summoning them.
This game has everything you need in a strategy game – planning, action, and some destruction.
Bad North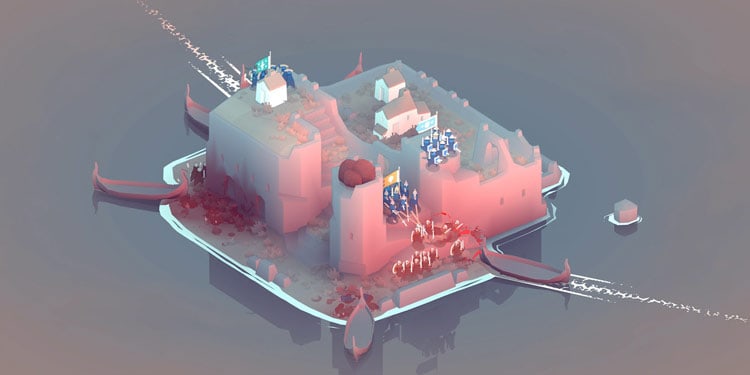 Bad North might not seem like much of a strategic game when you first start playing but don't let its minimal UI fool you. First released in 2019, its brutal and harsh gameplay will remind you to think twice before judging something again.
The King is killed by the Vikings invading the islands. Now, you must rise as a ruler to take your father's place and defend against these Vikings from destroying any more of your land by deploying your units to fight them off.
Every successful defense will give you gold which can be used for upgrades. But be on guard because once you lose your land and soldiers, they will never return. So you must choose which land you want to protect.
So, be ready to lose some lands and protect your citizens from these nasty Vikings in a never-ending battle.
PUBG Mobile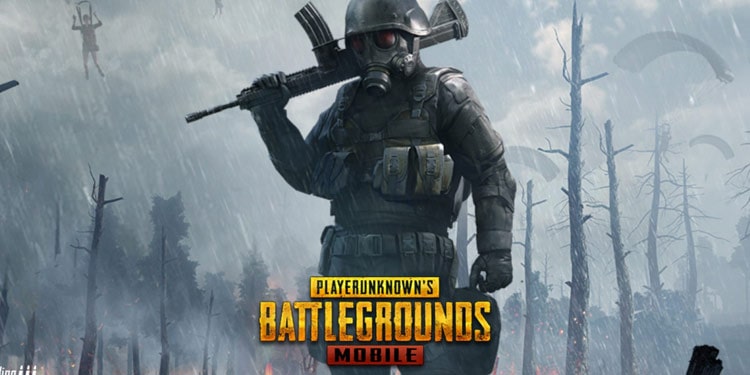 The king of all battle royale, PUBG, became an instant hit worldwide when it finally came to mobile. Though the main genre of the PUBG Mobile is battle royale, you also need a good strategy to actually win the game.
Running around like a headless chicken will get you killed in seconds as there are enemies everywhere waiting to shoot anyone on sight. Explore the vast unknown lands, collect different types of weapons, ride various vehicles and fight against players to be the last one standing.
Up to 100 players can enter a match, with up to 4 players in a squad, and engage in thrilling battles to kill all other players while staying inside a circle called the zone.
Winning a game in PUBG Mobile will give you a chicken dinner and in-game currency, which you can use to purchase different costumes and gun skins.
Each match is different from the previous ones and equally entertaining unless you manage to die somehow. Then you will have to wait for your teammates to recall you.
Recall can be used only once, so always play around your team, as losing a teammate can be very disadvantageous.
Mobile Legends Bang Bang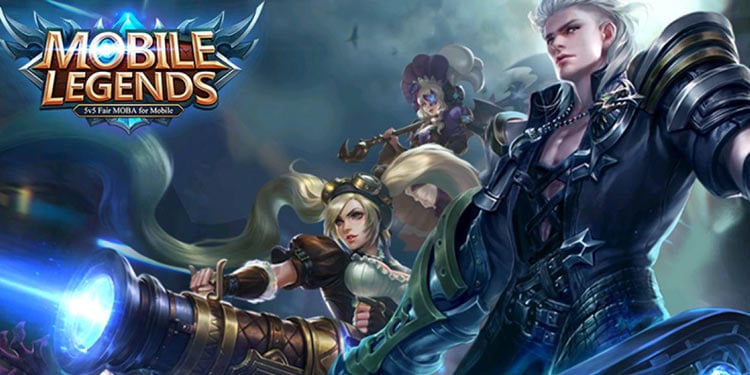 Mobile Legends Bang Bang gives you the first-hand experience of the MOBA world on your phone. This 5v5 battle arena has some of the best-looking graphics in whole mobile games.
Like every MOBA game, you select a hero from a pool of more than a hundred legends, and together with your team, your objective is to destroy the enemy tower.
You farm gold by dealing the last hit to the minions, destroying towers, or killing an enemy hero. The gold can be used to purchase powerful items from the shop, making your hero stronger and more powerful.
You have to think about your next strategy constantly, such as you may have to itemize based on how the game is going, or you might have to gank other lanes to give your teammate an advantage. Communication is the key, so make sure you tell your teammates everything you're doing and planning to do.
Apex Legends Mobile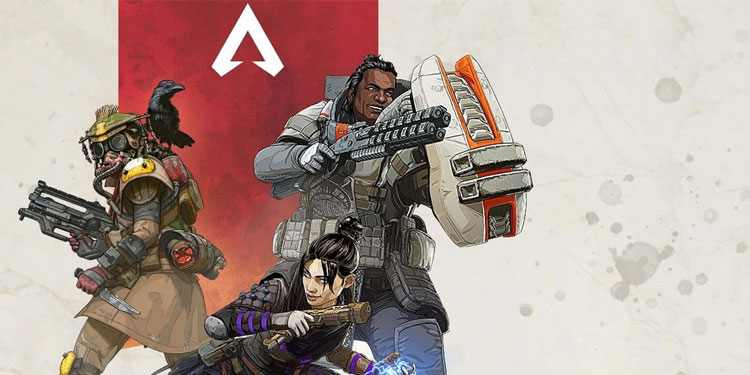 Experience the mobile version of the PC hit Apex Legends, where legendary challengers fight for glory within the boundary of the battleground. It is basically a battle royale game on steroids with super cool weapons and characters with their own special unique abilities.
Pick a character, gather your squad, and dive into the world of legends. You and your squad fight to survive in a challenging environment along with 57 other players. Every decision you make is critical.
Whether you're having a battle on massive floating cities or fighting in an epic close-quarter battle, you have to think fast and react to every detail. You must master your character's unique abilities and coordinate with your teammates to kill every enemy on sight and survive till the end to collect rewards.
Raid: Shadow Legends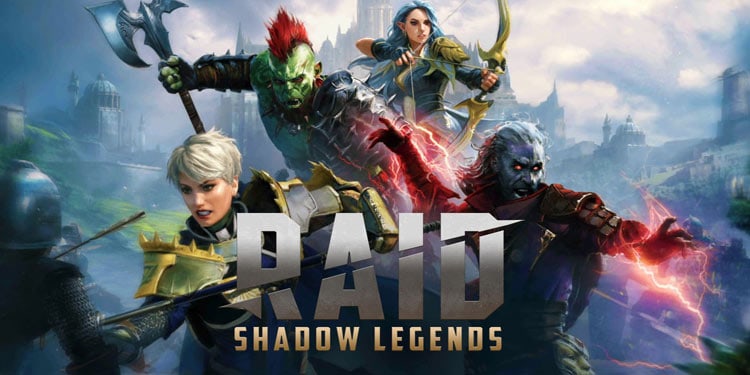 Take on the role of an ancient warrior who is brought to life from the dead to defeat the dark lord and restore peace and unity in the fantasy-themed kingdom of Teleria. Raid: Shadow Legends takes you on a journey of a lifetime.
Assemble an army of warriors from the past and explore different dungeons to collect rare artifacts. Also, be careful always to send the right and best team composition for the tasks.
Defeat the monsters while you're on the way and level up your troops. The more level your army has, the stronger they become.
Choose your army and plan your attacks very carefully, as every character is only useful in certain scenarios. The game has more than 400 champions, so it might take you a while to collect and understand all the champions.
Clash Royale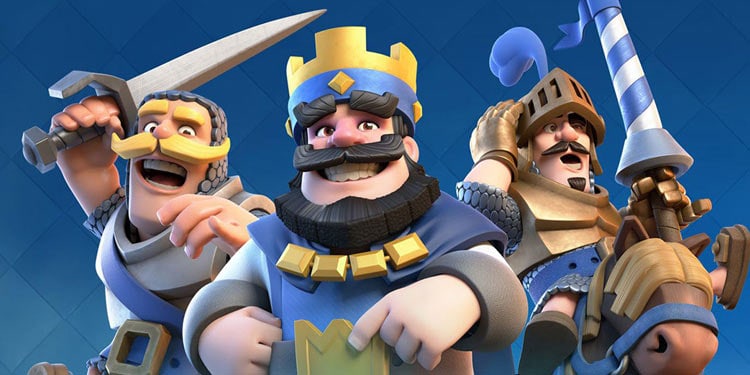 From the creators of Clash of Clans, Clash Royale is another strategy game that will make your blood rushing. It is a card game with lots of strategies involved.
It is a 1v1 tower defending game. You choose your troops in the form of cards and make a deck of cards with it. These troops run towards the enemy tower to destroy their tower while fighting any enemy troops they see on the way.
Your opponent also chooses a card to destroy your towers. The cards can be chosen once you have enough elixirs. You keep summoning troops until one of the player's bases is completely destroyed
The best thing about Clash Royale is that it has tons of troops to choose from when you make the deck, and players always come up with new strategies to crush their enemies.
Plague Inc.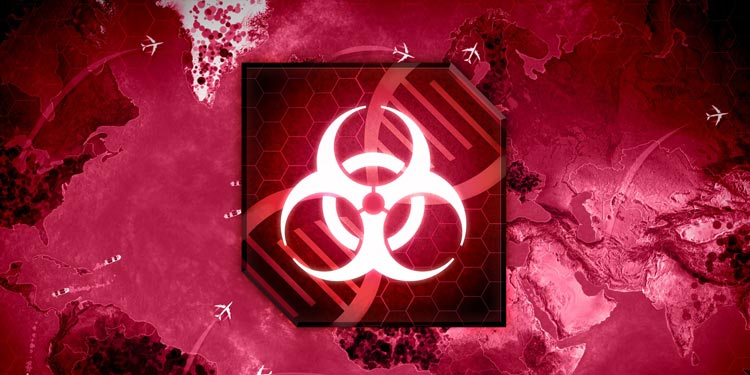 Imagine you are a virus; then, what would be your ultimate goal? – You guessed it, world domination. In Plague Inc., you create a pathogen and work your way up to make it the greatest virus human civilization has ever seen, ending all of humanity in the end.
Constantly search for ways to evolve your pathogen, giving it more power while infecting more and more people around the globe. Though, you don't want to cause severe damage right from the start cause that would alert the government.
Work your way up from small symptoms and diseases because once the government considers your pathogen a threat, scientists all around the world will only stop once they find a cure to eradicate your pathogen.
The game is a unique mixture of strategy and simulation and will definitely keep you busy and entertained for hours.
The game is a unique mixture of strategy and simulation and will definitely keep you busy and entertained for hours.
Kingdom Series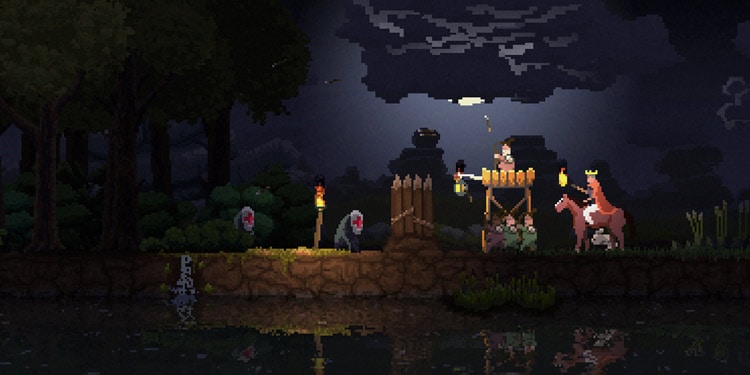 Kingdom is the combination of resource management and strategy game in beautiful modern pixel art. You must use your knowledge and wits to lead the slowly dying kingdom to a thriving one.
You play as a monarch who comes to a land surrounded by forests and ruins. The people of the land are struggling in poverty, and you must explore the land and ruins in search of coins.
The coins can be used to recruit people to turn them into brave civilians. These civilians later turn into knights and archers who protect the kingdom from dark and greedy enemies known as Greed, who threatens the entire existence of your kingdom.
The third and latest installment, Kingdom Two Crowns, lets you fight against these Greed and take back the land you've lost to them. You can easily spend days in this game, giving your brain some workouts.
Fallout Shelter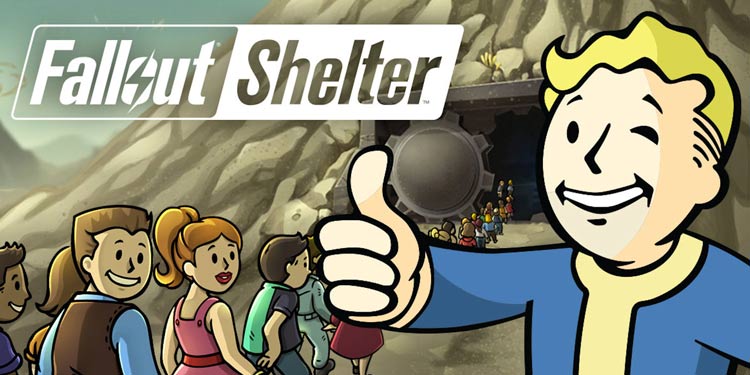 Have you ever had a desire to manage people in a barren land and become their savior? Fallout Shelter allows you to become an overseer of a vault that controls its resources like food, water, and power.
Make sure all these resources are available at any time. You also protect the dwellers from all sorts of outside threats in a bizarre land.
Assign your dwellers jobs they're good at and farm the resources to upgrade your vault. Upgrading your vault gives you options to construct new special rooms.
Lords Mobile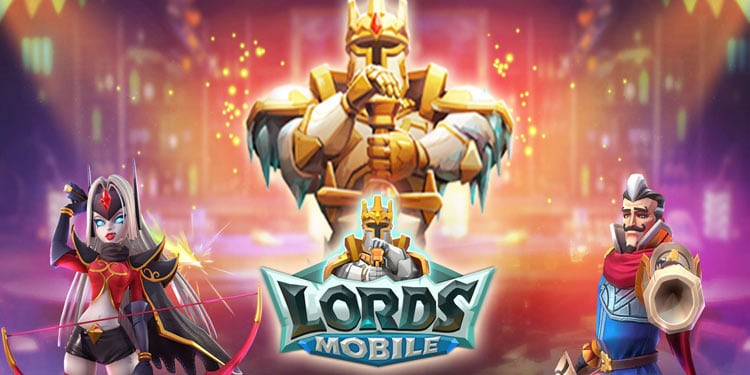 Lords mobile combines the elements of role-playing, strategy, and world-building mechanics to bring out an epic battle to mobile gaming. This game is perfect for strategy lovers as well for people who are looking for long-term games.
Build a solid base and defend all attacks from your enemies. Engage in breathtaking PvP battles and emerge victorious by destroying the enemy's base, seizing their resources, and capturing their leaders.
The game requires some real-time tactical and strategic thinking. You should not only know which heroes to take into battle and what equipment to wear but also be able to make decisions quickly that will turn the battle around.
DomiNations!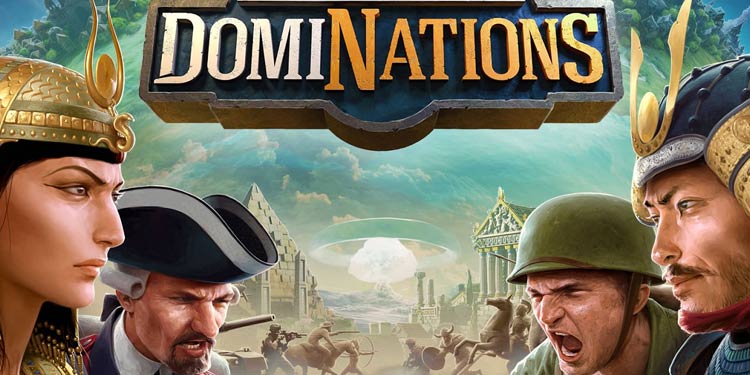 From the designer that designed games such as Civilization II and Rise of Nations, DomiNations is an epic new game that takes your decision-making capability to a new level.
You pick your nation from among the civilizations that were considered the greatest in the world and lead it towards glory.
DomiNation allows you to make units from different countries around the world, build wonders that are yet to be created and bring about the scientific revolution around the world. Every decision you make will affect how your nation will turn out.
Among Us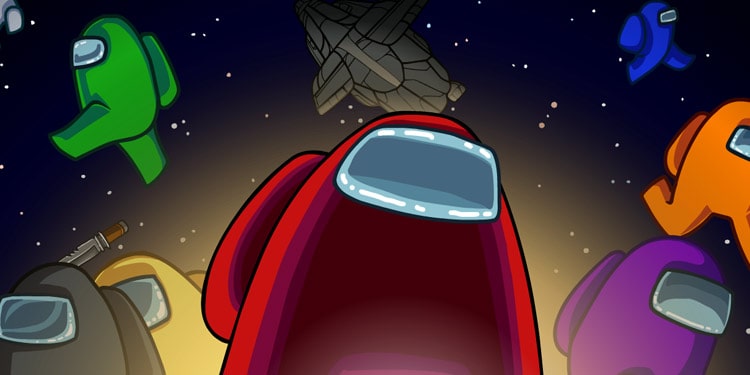 In Among Us, you're either an imposter whose mission is to eliminate all other players or — a crewmate who is just minding his own business. In this science-fiction, murder mystery online game, everyone's secret will come out.
The game is set mainly on a spaceship that can consist of up to three imposters. The imposters try to kill everyone on the ship before their secret is revealed, and the crewmates try to complete the tasks while reporting any dead bodies of crewmates.
The crewmates can hold an emergency meeting to decide who the imposter is and kick them out of the ship.
It is a perfect strategy game to play with friends, which involves humor, and fun and tests your ability to lie.
Battle of Polytopia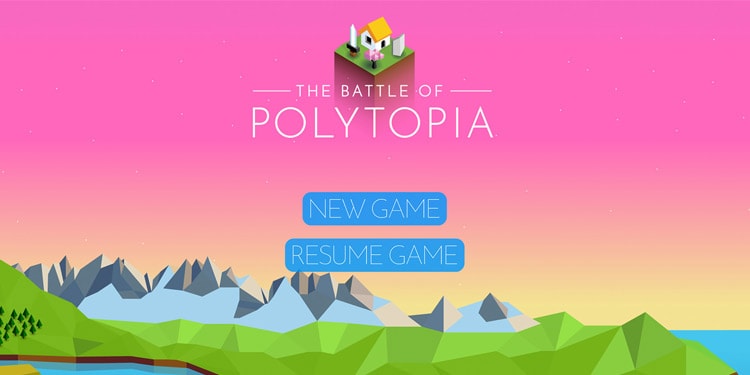 Battle of Polytopia is a civilization strategy game. The game is played in a turn-based style in which players take turns to make moves to take control of other tribes and players.
It's all about raising a civilization, building troops, fighting enemy tribes, and discovering new technologies. You take on the role of a ruler and advance your tribe towards new heights while engaging in exciting battles against enemy tribes.
The best part about it is that it can even be played offline, making it perfect for people traveling to new places.