Create a world beyond your imagination in the virtual world. There is no limit to your imagination in building games, as these games offer the opportunity to develop the city as you wish. No matter if you're a casual gamer or a relaxed gamer, Building games are fun to play. Similarly, there is no complex game mechanics or control, so people of any age can play these games and have a great time.
Creating a beautiful city in building games is never boring. There is always something to add or build. It is just a matter of taking out your Android phones or tablets and creating a gorgeous city you can live in.
Best Building Games on Android
TheoTown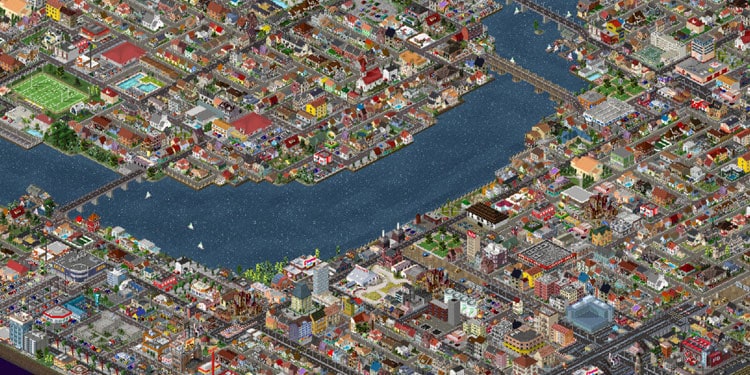 TheoTown is one of the most exciting building games you can play on Android phones. Now, it is your turn to be the Mayor of the city and take the city to the next level. Plan, create, and manage the city in order to make it the most well-balanced city in the world. And most importantly, you need to keep the town happy and satisfied to run the town successfully. 
The game's core is managing the city to make it the best city in the world. So, it is essential to balance all the facets of the city. You need to create the industrial zones a little far from the residential zone.
There is also a need for commercial zones full of skyscrapers and shopping malls for people to enjoy and shop. Furthermore, you even have to manage the bus routes and, create a schedule, construct the free-flowing rail networks. 
DomiNations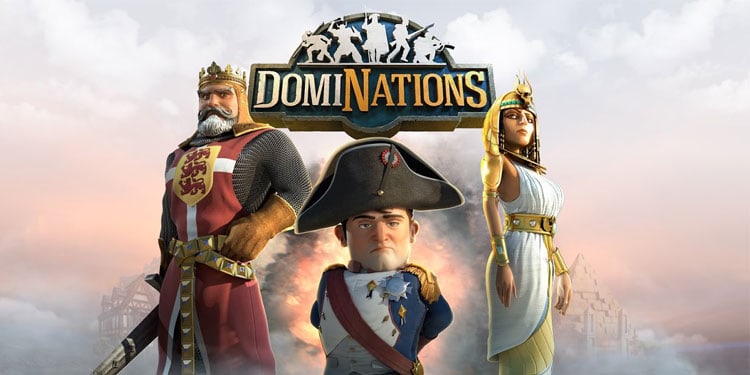 DomiNations is a free-to-play strategic building game. It is more of a nation-building game. Certain nomadic civilizations move into the forest; now, you are responsible for managing the people, managing the resources, and making a thriving civilization. You need to make the shelters, find the food and resources, and defend the civilizations from the other civilizations. 
This game is a journey from the stone age to Modern civilizations. In this journey, various nations will try to destroy civilization, so strengthening the defense is the key. Also, attack the other weak civilizations, conquer them and grow.
The game's graphics are very impressive, as it compliments the gameplay. With each era, the themes change, the environments change, and the strategy change. So, the game has great replayability.
Snow Town — Ice Village World: Winter City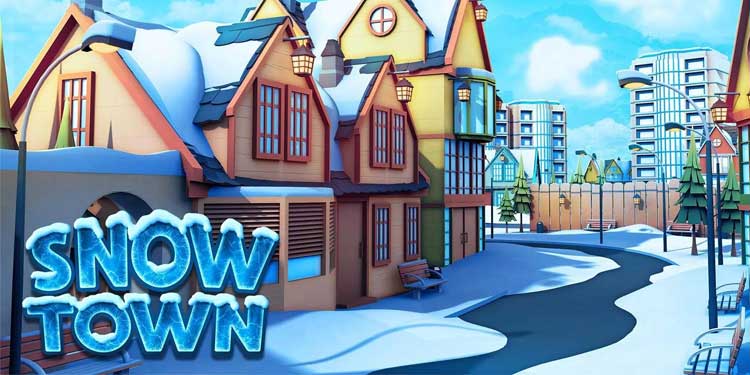 Be the most aspiring Mayor and creative city designer to build one of the most building cities in Snow Town. Design the city in harmony and peace, keep the people happy in this world, and create various industries, buildings, and commercial buildings to earn money.
But always remember that industrial buildings should disrupt the regular flow of the city. So, there needs to be proper planning before starting construction. The game's core is to make people happy and satisfied. 
There is no limit to the imagination in this world; the land of Snow Town awaits to be the best city in the world. You can make great buildings and monuments. Furthermore, you need to make the law and control the crimes in the city.
Designer City 2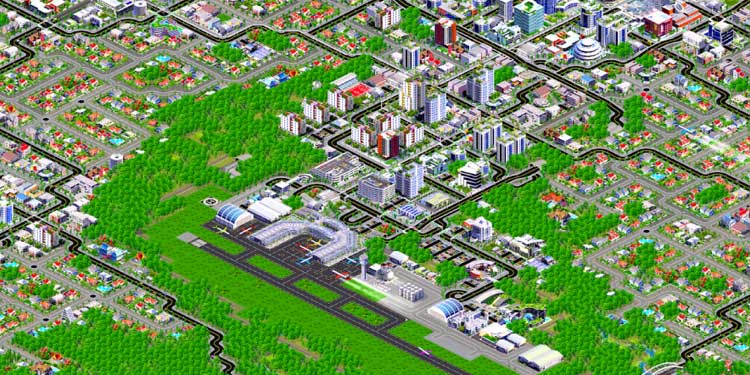 Designer City 2 is a great sequel. In addition to its predecessor's great quality, it includes a whole new set of mechanics, refined gameplay, and excellent graphics, making it a game you won't want to put down.
The gameplay is very simple. A city with great potential awaits to be the best city in the world. To do so, you need to make great residential buildings, condos, apartments, and houses for people to live in. These buildings should attract people to come to the city and reside. 
When people start to arrive, it is now very important to create employment facilities, schooling, shopping centers, and other essential facilities to run their daily lives. Furthermore, create a good and harmonic life for people.
Build stadiums, bars, cinemas, parks, and other recreational places for citizens to enjoy. Moreover, you need to manage transportation, and water supply, plant trees, and control crime. 
Paradise City: Building Sim Game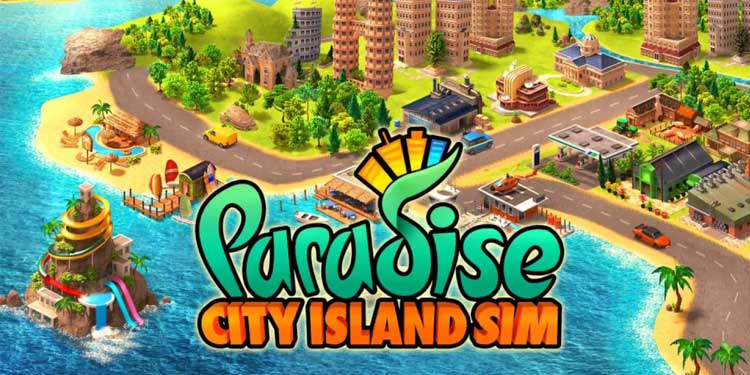 Paradise City: Building Sim Game is one of the most immersive and entertaining city-building games to play on your android device. This game features great graphics and fluid gameplay. You are in charge to changes farmland into an exotic city full of facilities.
It is up to you to attract people to come and stay in the metropolis. Now, creating a well-balanced city will all the essential needs like good roads, sound environments, greenery, and much more. 
There are various islands with different scenarios. There are snowy islands, deserts, and forests. So, choose where ever you want to choose the city and have a great time building the city of your dream. But always remember, keep the people happy; if they are not happy, the city will not run smoothly.
City Island 5 — Building Sim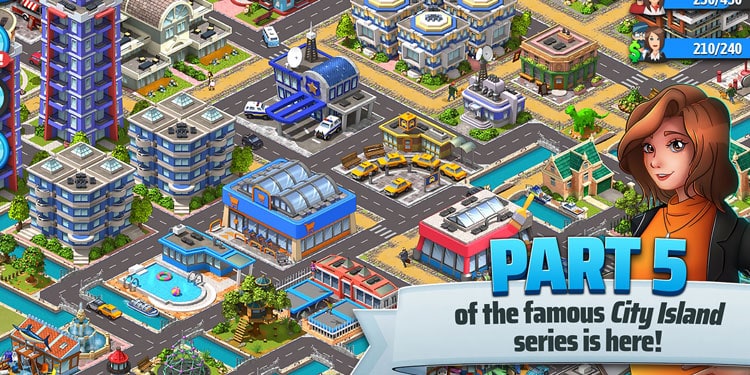 Developed by Sparkling Society Games B.V., City Island 5 is a great building simulation game. In the virtual city, you are the Mayor, and great responsibility is vested upon you to make this city a great city.
Plan, prepare and execute the great plans and grow the city. As you move with the game, you can explore more lands to plan on. In addition, various city themes can be chosen to create a city. There are a plethora of building designs, residential designs, and commercial building designs that you can use. 
This is an offline game, so you can play it anytime you can like. You can just let the A.I. do the magic with your plan. Furthermore, it also has an online feature. Many people on the internet can meet up and plan the city or help each other with resources.
The Simpsons: Tapped Out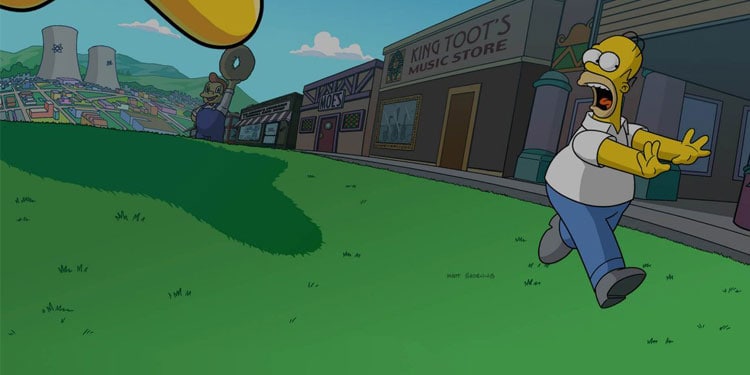 From the writers of Simpsons comes one of the most exciting social games. Springfield is always a fun, exclusive, and rejuvenating place. This game allows the city of Springfield to be great, fun, and livable again after destruction.
The city is in ashes; few people live here. So, you are now responsible for developing the city. Create great infrastructures, build great buildings, and create a good environment in the city. And the most important thing of all is to keep the population happy.
With time you can expand the city, add various buildings and supermarkets, and expand the business. Create new business opportunities for people so they can earn their living. Similarly, you can assign various characters to different roles. For example, Apu can work vigorously at the Kwik-E-Mart.
Virtual City Playground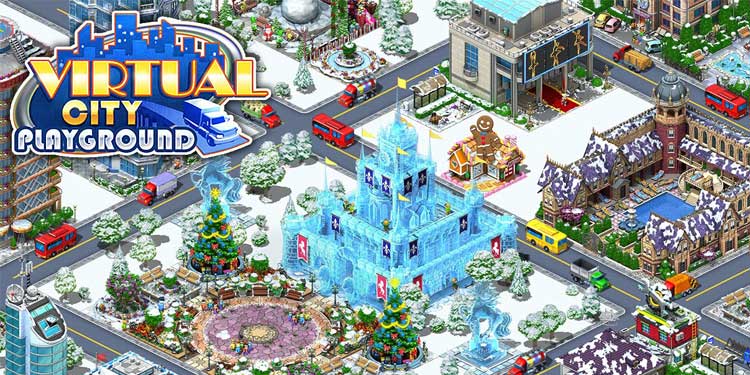 Virtual City Playground is a perfect example of how you make great sequels. The graphics and gameplay are enhanced, and overall, the game is very good. You build an amazing city with all the infrastructure and resources in this game. The whole land awaits you to manage the city and create a safe and vibrant city so the people can reside.
There are a plethora of things that can be built. You can build a casino, cinema halls, parks, recreational areas, and much more. Furthermore, explore the seas and sky, extend the city area and build the best city in the world.
Forge of Empires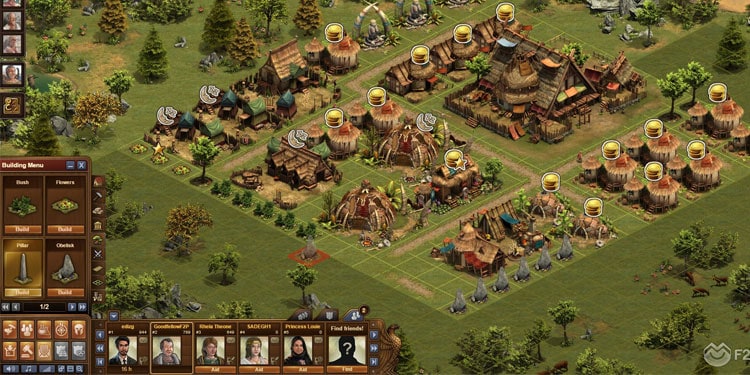 It is your time to lead an empire. Build the great empire, journey through time to make the empire the best in this world. Initially game starts with a small number of people habituating in a small forest.
Now, you need to take charge of this palace and develop the place. Initially, plan and constructed a hut, a small palace to live in. But as time passes, you build skyscrapers and commercial and industrial buildings.  
It is very important to make good relationships with another empire. They can share the resources and help you grow. And also constructed a defense system so that other empires could not attack and colonize. Furthermore, you can test the attack and defense of the empire by comparing it with another empire.
Pocket Build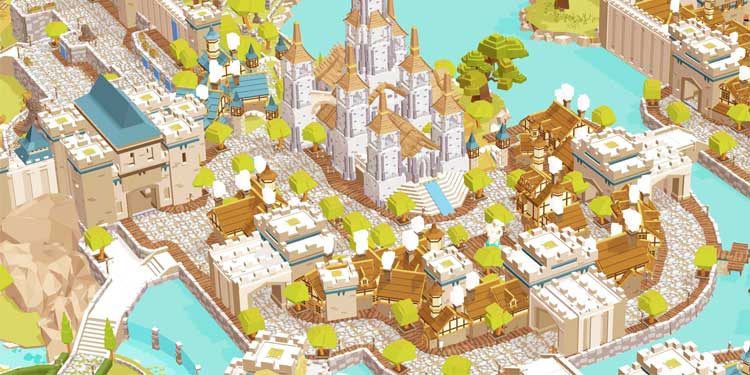 There is no limit to the imagination in this game. It is an open-world game in which you build anything you want, anywhere you want. You can make your fantasy land full of amazing buildings and skyscrapers. As you progress through the game, you will unlock various resources that can be crafted into various items.
In the city, many people are eager to develop it. Therefore, they can build whatever they want if you provide the resources. Furthermore, the game's graphics are very vibrant and appealing, which compliments the gameplay.
Townsmen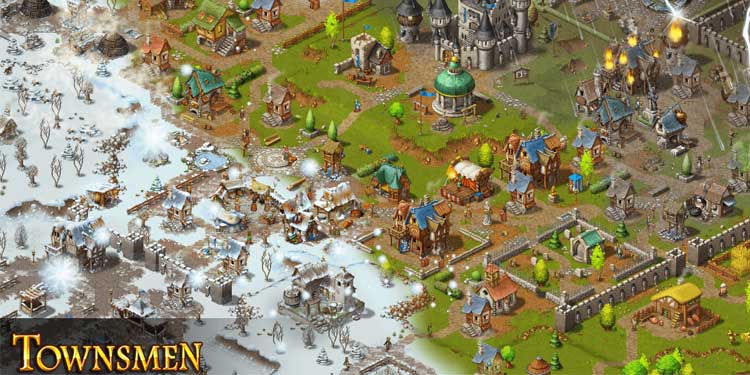 A small valley with great potential awaits you! Townsmen is a building game in which you need to develop a small town into a great medieval empire. For that, you build mining stations, harvest the crops, and collect the money.
Invest that money into developing the village. As you progress through the game, the opportunity for growth increases; you can do various businesses, earn a lot of money and make this small village into one of the most beautiful empires. 
Build impressive statues, monuments, buildings, and defense towers. The most important aim of the game is to make people happy and satisfied. Only if they are satisfied can the empire grow. Furthermore, the defense mechanism should be strengthened as there are dangerous bandits lurking around.
Little Big City 2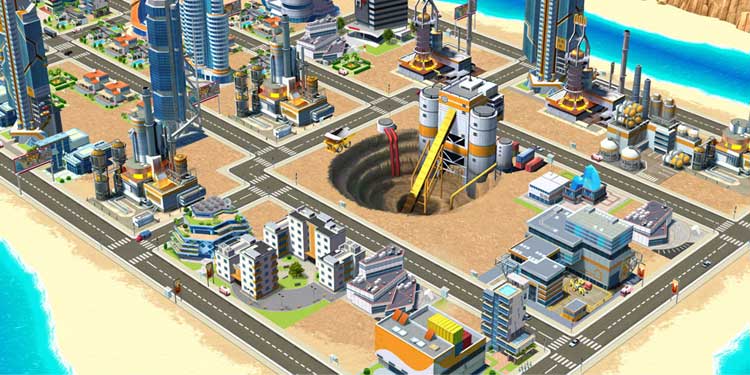 In Little big city 2, you have the freedom to change the tropical land into one of the most developed and adored metropolises. There is various expansion style like industrial, technological, or cultural. You can choose among these styles and thrive.
Work with the Mayor of the city, pitch the ideas, present the plans and then execute them. Build amazing commercial buildings, industrial buildings, and residential buildings.
Create a great environment for people so they can live in this place in peace. Furthermore, you can collaborate with your friends online, visit their metropolis, take inspiration from them, and implement.
Global City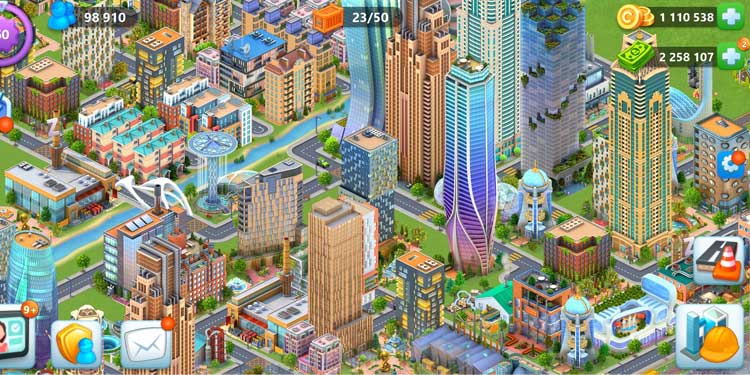 Developed by UPWAKE.ME LTD, Global city, is an exciting building game that you can play on your android devices right now. You build amazing houses, build the rails ways, good transportation system. Because of its very good graphics, the buildings and the overall city look very attractive and give you a sense of accomplishment.
Mine various fuels and minerals, produce high-level materials, and build your dream city. And sell the buildings, lease various buildings to earn money, then further invest the money into more productions.
Furthermore, you can chat with your friends, exchange resources, and help each other to grow.