The definition of a Casual game is a little vague. The market has many game genres like Simulation, FPS, Indie, etc. Causal games are not a different genre of games. They may be of any genre, as mentioned earlier. So, what are casual games? Casual games are for those who only play the game for temporary fun and are not serious about gaming.
While many games like Counter-Strike, Dota, etc., are for hardcore gamers who need skills to succeed, you can play casual games as you like. There is no purpose or goal to playing casual games. So, these kinds of games are very popular as there are many casual gamers than serious gamers, and as a result, there are many casual games.
If you are also a casual gamer and searching for some best casual games that you can get from Steam, we have some great games for you to try. These are some of the best casual games on Steam you can play and have fun with.
Best Casual Games on Steam
Doki Doki Literature Club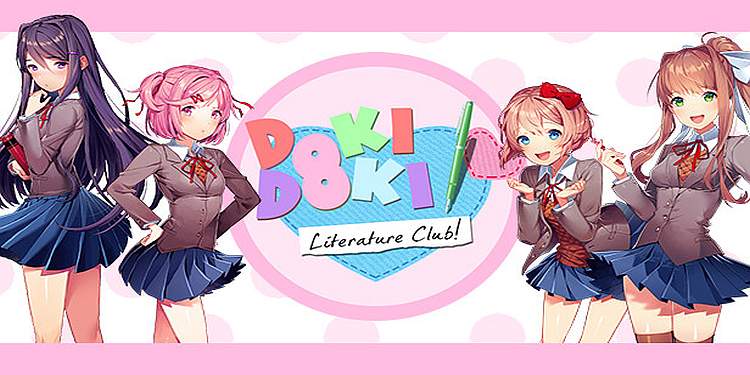 You might have heard of the game Doki Doki Literature Club if you are a casual gamer. This game gained popularity overnight and is one of the top-rated casual games on Steam.
If you see the cover and trailer of this game, it is a very sweet and colorful dating simulation Japanese game that seems made for children and teenagers. It is a visual novel, like many Otome games. However, the main reason for the popularity of this game is far from what you will perceive the game as shown on the cover.
As soon as you start the game, it will warn you that it is unsuitable for children. This can make you wonder how a game with such a sweet cover is unsuitable. The game is not as sweet as it looks. This game is a psychological horror with lots of jump scares and can take you by surprise.
You play as a boy forced to be in a Literature Club with four beautiful girls and tasked to write a poem for one of them. Something happens along the way that changes everything, and the theme of the whole game changes in an instant.
You will be spoiled if we try to write more about this game. So, without ruining anything for you, this game is full of twists and turns, which is why it is so famous in the gaming community.
You will find the most unexpected storyline in this game, which can give you a good scare. This game is one of a kind horror game that will keep you wanting more and more.
The Sims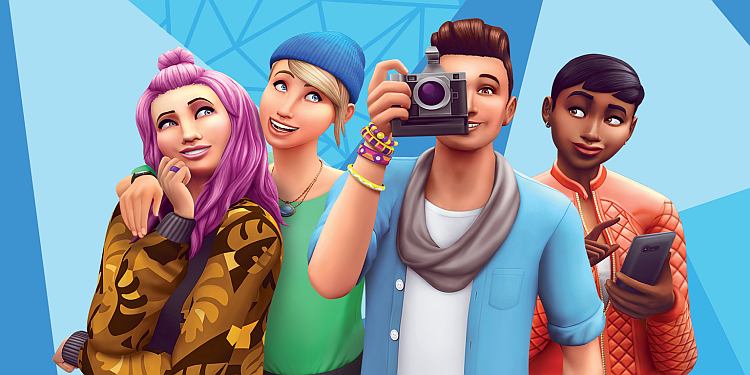 The Sims came out in the year 2000. At that time, there were very few life simulation games, and no game was on the level of The Sims in this genre. The game was well made and easily became among the best-selling video games.
Players loved the game; at the time, it was hailed as one of the best games ever. There are four main series games and many spinoffs of this game which were very successful.
The game takes place in SimCity with lots of virtual people called Sims. The game lets you simulate a real-life where you should eat food, maintain your hygiene, do chores, and do daily activities that we do daily. This is the main reason why this game became so popular.
At the beginning of the game, the game lets you customize your character as per your liking. Then, you will be given an amount of money to make yourself a proper home, and you can even make the whole community as you like using that money. 
This game is the best example of a casual game that you can find. After your daily routine, you can relax at home, play this game, and control your characters. In Sims, your character can learn to play guitar, start and build relationships, get a job and earn money, renovate the house, and many other things.
If you get bored with one activity, you can switch to another. The great graphics of this game makes it more pleasing to play. If you have not yet played this game, we recommend you play it at least once.
Stardew Valley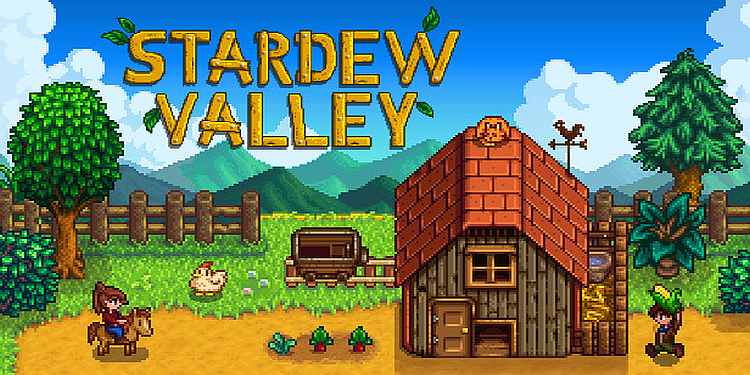 Stardew Valley is another simulation game on this list. However, it is different from The Sims franchise. It is a game with pixelated graphics and a farming simulator game. If you are not a fan of pixelated graphics, this game may not be for you. There is no harm in trying new games, and this game takes very low space.
Who knows, you may like this game. Stardew Valley is rated very high by users on Steam and falls under the genre of both casual and indie games.
At the start of the game, you get a farm from your grandfather, and now it is your job to look after it and start farming. If you are familiar with other farming simulator games, this will give a similar feeling.
You can build your house using resources as per your liking. The fencing and decoration of your farm can be changed. You can grow crops on your farm and earn money from them. However, this game has some elements you will not find in other farming simulation games.
There are many NPCs in this game with whom you can interact and even develop romantic relationships and settle with them. So, basically, you can do almost anything you like in this farming simulator.
Apart from your farm and house, there are mines where you can explore and fight with different creatures to get loot. Even though the graphics is old looking, the game has a lot to offer to its players.
People Playground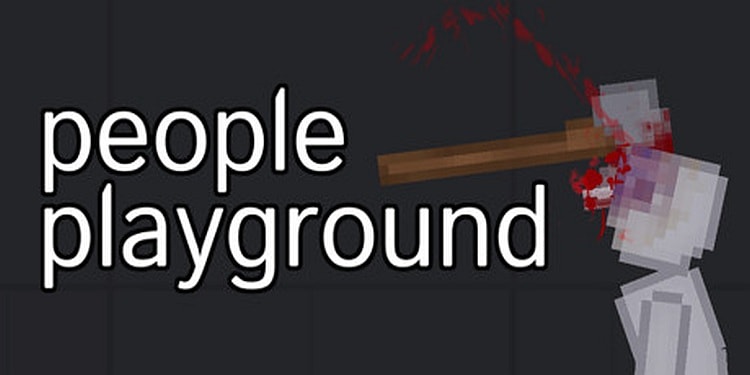 Have you ever played a play and wondered what the motive of this game is? There are some games that have no purpose at all. There are no missions, no character development, no story, or anything that makes a decent game.
And yet, some games without these elements of the game are still enjoyable. People Playground is exactly this kind of enjoyable game, yet there is nothing to explore.
People Playground is a simulation and a sandbox game where you can change the game's world at your will and has limited character and elements.
If you search for People Playground on Steam, you will see its description as "Shoot, stab, burn, poison, tear, vaporize, or crush ragdolls in a large open space," and it has very high-rated reviews. It is a very weird casual game that you may or may not like. It is up to you to decide.
At the beginning of the game, you get to choose a room. The size of the map and what you want in the room are up to you. Then you will have the option to choose the number of rag dolls in the room.
After that, the real game begins. You will get various options like tanks, guns, spikes, rockets, or anything you like that the game has. Also, you have the option to add other items to the game.
With these items, you can destroy anything you put on the map. You can blast the rag doll, shoot it, and set a series of blasting materials to hit the rag doll slowly. Anything you want to do with the rag doll, you can. 
The game depends on your imagination and what you can do with all the available materials. There is no goal or time in this game. This can be boring for you or give you immense fun.
Totally Accurate Battle Simulator (TABS)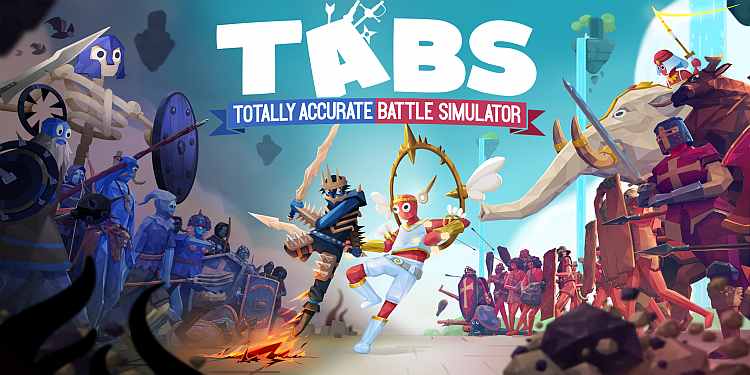 If you follow quirky YouTubers like Jacksecpticeye, you may have seen Totally Accurate Battle Simulator gameplay (TABS). TABS is another sandbox simulation game like People Playground.
In many aspects, it is similar to People Playground. Both games have human figures who can be shot, killed, dismembered, etc. However, there are many maps in TABS compared to People Simulator rooms, and the graphics and game environment are better than in People Simulator.
The main purpose of this game is to battle two armies with each other and determine which army wins. The armies are given two colors, i.e., Red and Blue. The armies are from historical eras like Greeks, Samurais, Knights, etc.
Unlike the game's name, the battle is far from the real battle between armies. The game is solely for entertainment and humor. The armies are like drunk children with wobbly walking. You can either play campaign where your army will fight with computer-generated armies or make two armies and battle them out. 
If you play the game, you will feel that the game is not made foolishly. Developers have deliberately made the game look silly to get a laugh out of it. The campaign has about 20 hours of gameplay and is full of content for you to enjoy.
If you like straightforward games and want some distractions, this game will be ideal for you. This game is children-friendly too. So, if you are a parent, you can play with your children and have a good time. 
Vampire Survivors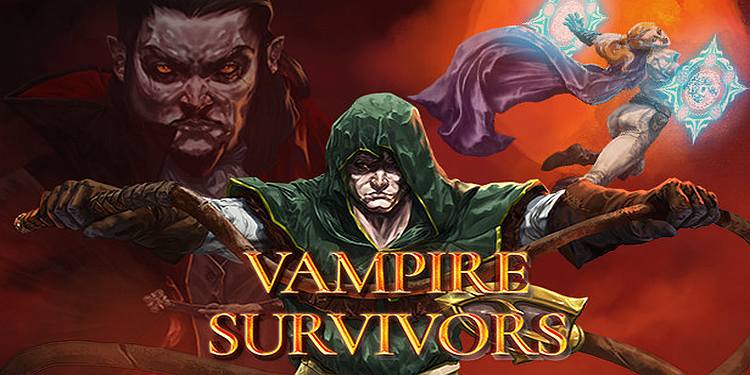 This is yet another game on this list that you should not judge by just looking at the description and cover of the game. Vampire Survivor is a 2D character game with old pixelated graphics.
It is a time survival game with simple gameplay where you have to survive for 30 minutes, which can sometimes be quite challenging. It has an overwhelmingly positive rating on Steam, and many players love this silly and simple game. 
Often games with very minimalistic settings can get you hooked, and Vampire Survivors is one of those games. There is no need to know the background or story of the game.
It is a twin-stick shooter game where you have to worry about positioning yourself and shooting whatever comes on your screen. There are three maps available that you can choose before starting a game.
Also, there are 11 playable characters that you can choose from with different abilities and weapons that you can upgrade. You have to shoot bats, mummies, witches, werewolves, and other monsters who try to catch and kill you. Also, some bosses have no other skills but are tanky and hard to kill.
As you progress, you will unlock better projectile weapons, and you can upgrade your abilities from the loot you get from killing small monsters and bosses. Trust me when I say you will get addicted to this game if you give this game a try. With many upgrades and unlockable characters, you will be playing this game for a long time. 
Factorio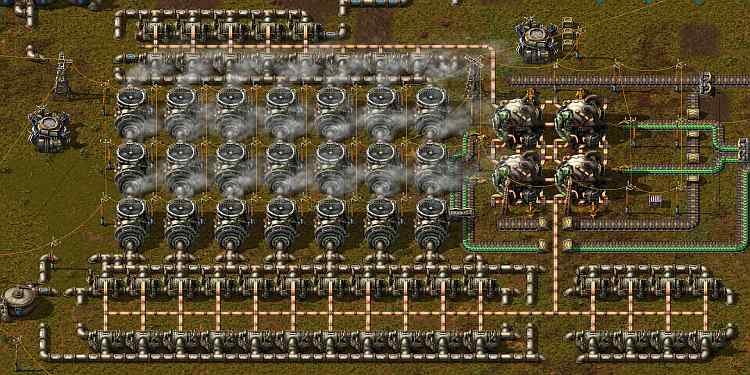 As mentioned earlier, the definition of casual games is unclear and incorporates every game you can play casually. However, most Simulation games are the ones that are considered casual games.
Factorio is also a simulation game that was first introduced in 2020 and has been creating a buzz in the gaming community since then. Factorio is a little bit hard than other simulation games. You need a good strategy to succeed in this game.
The game starts when a spaceship crashes on an unknown planet with you in it. After crashing, your spaceship or rocket breaks down, but you need it to escape the planet. So, what will you do? Luckily, you are a genius or a great craftsman; the game does not tell you.
You need materials to build a spaceship to get out of the planet. However, you need to manufacture every part of the spaceship and need machines and factories. This is the main theme of the game.
At first, you start with simple things like drilling, cutting trees, collecting metal ores, etc. As you progress, you must build factories to automate the manufacturing process.
Little by little, you will build a huge area of only machines and factories. For different materials, you must go through different processes, which will need planning for better use of resources.
Every machine can be upgraded and needs certain resources that you have to mine. However, some aliens attack your base of operations, and you must be ready to fight them. So, the game also has a battle aspect to it.
The game also has a multiplayer co-op option where you can build factories together faster. Factorio also supports mods so that you can add more features to the game. If you are into games involving construction and automatic resource mining, this game is best for you to try.
Slime Rancher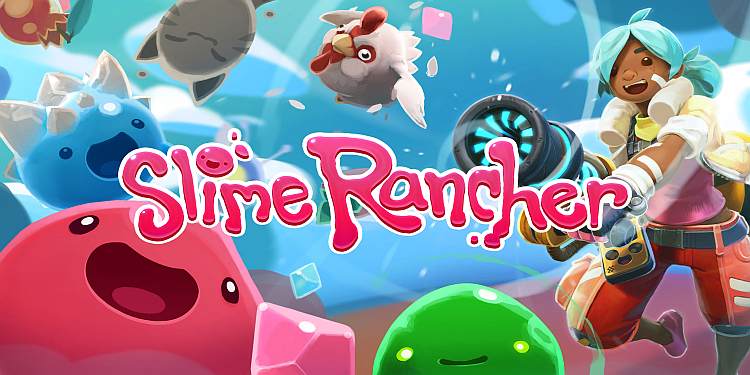 Slime Rancher is a first-person sandbox game that feels like a first-person shooting game, but in reality, it's not. If you check the ratings and reviews of Slime Rancher, you will find mixed reviews and reviews.
Some call it a great game, and some calls it a mediocre game, missing many elements. But from a casual gaming point of view, it is an excellent game.
In Slime Rancher, you play a young girl, Beatrix LeBeau, who wants to start a life on another planet named "Far, Far Range," very far from earth. The planet is full of slime-like creatures which roam the wild.
Your job is to catch them with your only equipment, a Vacpack, which can shoot, suck, and store many items in the game. Using this weapon/equipment, you must catch slimy creatures and store them like cattle.
In return, they produce Plort, which you can sell in the Plort market and earn money. This earned money can be used to upgrade your farm and your Vacpack.
Reading this, the game may feel easy but trust me; you will have to do some thinking too to succeed in this game. Slime creatures can run from your farm, bounce, and perish if not taken care of properly.
Also, the earned money should be utilized very carefully. You can grow crops on the farm to feed the creatures and sustain them. The game has three modes, i.e., Adventure, Casual, and Rush. You will find plenty of content to get into in this game, and it can even get you hooked.