The joy of playing video games with a friend or partner, laughing and enjoying every moment while sitting next to each other, cannot be expressed in words.
It's becoming increasingly difficult to find games with couch co-op features these days. So finding games to play in split-screen mode can be difficult.
In this article, we've compiled a list of the best ps5 split screen games to play with your loved ones while sharing the same screen using the same console.
PS5 Split Screen Games
It Takes Two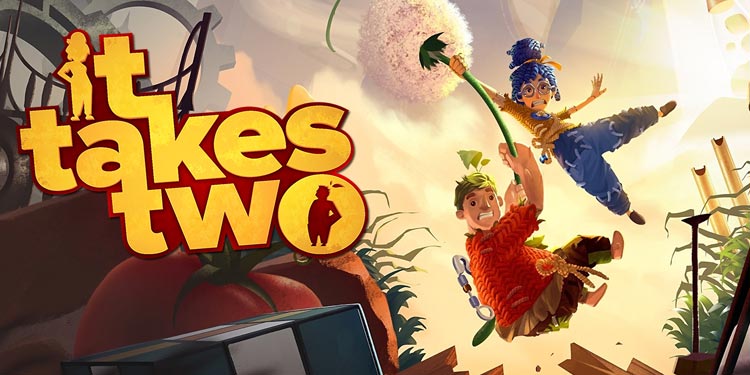 Coming up first on our list is It Takes Two, the game praised by both critics and players. It is an adventure/action game where two players can play in local as well as online multiplayer mode. The game is pure bliss to play, containing some of the most well-designed levels and gameplay.
It embarks on a journey of Cody and May, a couple likely to be divorced had they not turned into living dolls due to their daughter's wish. The couple must work together to complete thrilling missions if they want to return to their bodies.
Completing missions requires them to either sync their actions or support each other to perform a certain task.
The game is a lot of fun to play, especially for couples who want to spend time together while also having some fun gaming time. But don't let that stop you from playing because it's just as much fun to play with a friend too.
Call of Duty: Black Ops Cold War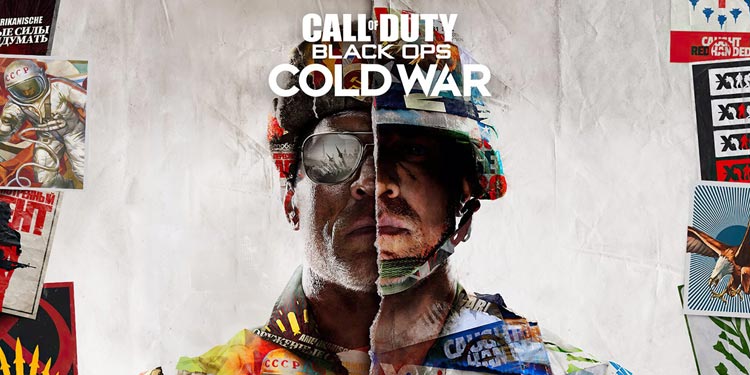 Call of Duty is one of those games I've heard countless times since I started playing video games. The COD franchise keeps expanding with new installments along with new stories and exciting modes.
Call of Duty: Black Ops Cold War has many interesting modes for you to play. Whether you want to play some classic campaign mode or enjoy multiplayer with your friends, Cold War has it all.
From choosing your firearms from a huge arsenal of classic and modern weapons to diving into the chaos, this game will let you experience what wars are all about.
Call of Duty: Black Ops Cold War supports split-screen in multiplayer and zombie mode, where you can either play against other players or fight never-ending hordes of Nazi zombie soldiers.
Dirt 5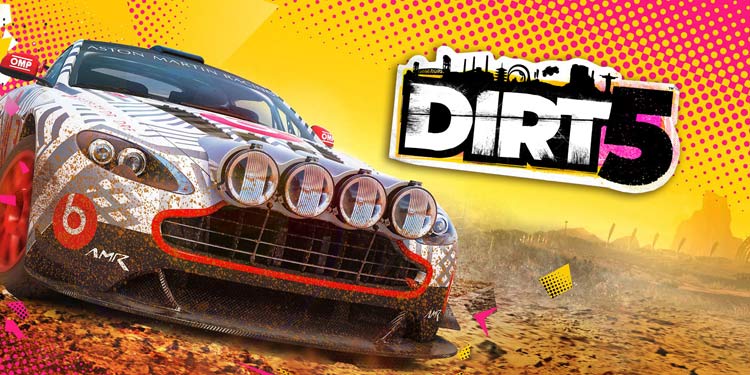 Dirt 5 is a perfect game for someone who wants to take a break from the mainstream action/adventure genre of video games.
It is an off-road racing game that can be enjoyed while playing solo as well as with some friends around. It has amazing soundtracks, modern cars, and very realistic mechanics. You can enjoy racing in some of the most thrilling places such as New York, Italy, Brazil, etc. The weather system is also very accurate in this game and can affect your race.
The game has various racing modes ranging from rally-cross and ice-racing to thrilling off-road buggies, which ensures that you and your friends will never get tired of playing racing games again.
Minecraft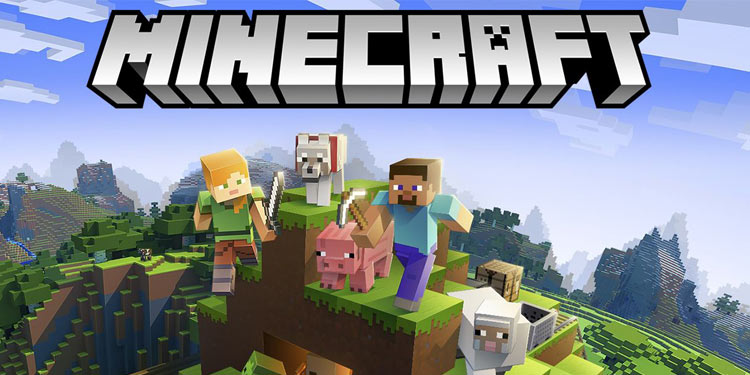 Minecraft is a relaxing game most of the time, but it can also get pretty terrifying sometimes. It is a sandbox game set in a 3D world.
In Minecraft, you have all the freedom you want. You can build your little world or just keep exploring the vast world. It doesn't have any particular objectives to complete, so you can just do what you like. You can either play in various modes provided by the game.
The most popular ones are survival mode and creative mode. In survival mode, players have to avoid getting killed by monsters that spawn in dark areas as well as at night time. You also have to build a shelter to protect yourself at night and collect resources and food items during day time.
In creative mode, you have the freedom to build any structure you have in mind. You don't have to worry about monsters and hunger in this mode. This mode is all about creating your perfect world.
In addition Minecraft also supports cross platform.
Back 4 Blood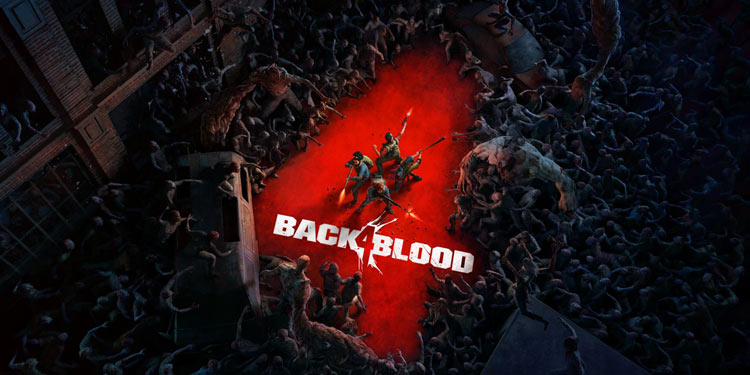 Who doesn't love shooting some undead corpses in a post-apocalyptic world? Back 4 Blood will let you shoot zombies (called Riddens in the game) all day long in a never-ending battle.
You can choose your character from a variety of characters, each having different unique abilities, and jump into action right away to fight off the army of Riddens. Additionally, you can also make a deck of cards to power up your character even more.
With each moment passing in the game, the hordes become stronger, accompanied by much stronger muted Riddens with their own unique abilities, causing mayhem on the battlefield.
Every moment is filled with laughter, thrills, and excitement when bloodthirsty zombies surround you and your friends.
Fortnite
It always feels good to play Fortnite after a long boring day of work. It has all the elements that puts a smile on your face: lots of action, building structures to block damage, and on top of that, it is a multiplayer game.
In Fortnite, 100 players join in an epic battle to eliminate all other remaining players and be the last man standing (squad in case of multiplayer mode). You scavenge through the large map, kill any other player you see and ride a variety of vehicles.
The game is a lot of fun when played with friends as it supports both cross platform and cross progression. In solo mode, there are campers everywhere which is not a fun experience.
Borderlands 3
The vault hunter gang are back in action with the Borderlands 3. It is a looter-shooter game where you scavenge items and resources, and kill enemies in cold blood to complete missions.
The game is filled with hardcore action and exciting missions, which you can play with your friends to earn in-game points and items as rewards.
You and your crew explore the planets in search of vaults that are said to have a lot of treasures while taking on missions from NPCs (Non-Player Characters) and upgrading your unique skills.
Warframe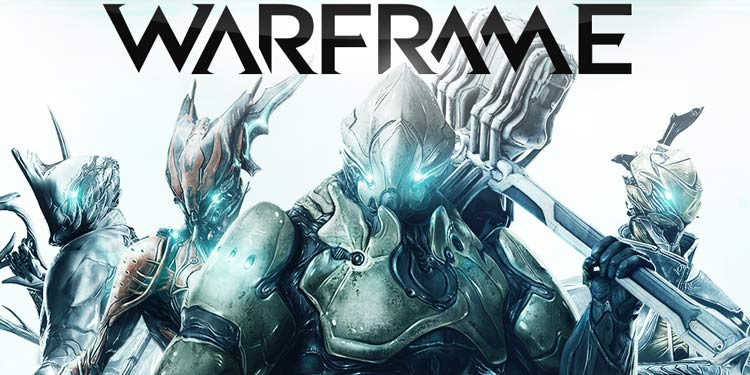 For the people who love sci-fi and outer-space adventures, Warframe might be quite impressive.
Warframe is an action game set in a futuristic world where you take control of a group of a race named Tenno and complete different missions on various planets and their moons while fighting different alien races.
The game certainly feels impressive when played with friends.
Stardew Valley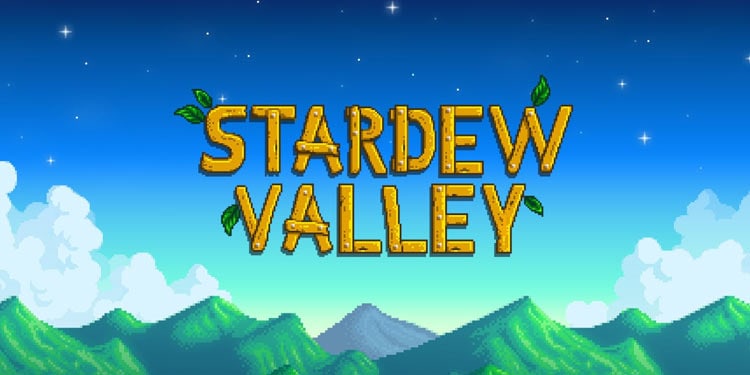 Stardew Valley is an indie game mixed with the elements of an RPG and farming simulator. The player starts off with a small land and farm inherited from his grandfather. He then has to farm all kinds of crops and cattle to make it big.
The game consists of all the elements related to farming crops. You will have to turn your small farm into a successful business. You'll have neighbors to have chats and interact with and eventually start your own family.
It also has dungeons where you can hunt monsters and get precious items. It is a perfect chill roleplaying game to play with your partner.
Tony Hawk's Pro Skater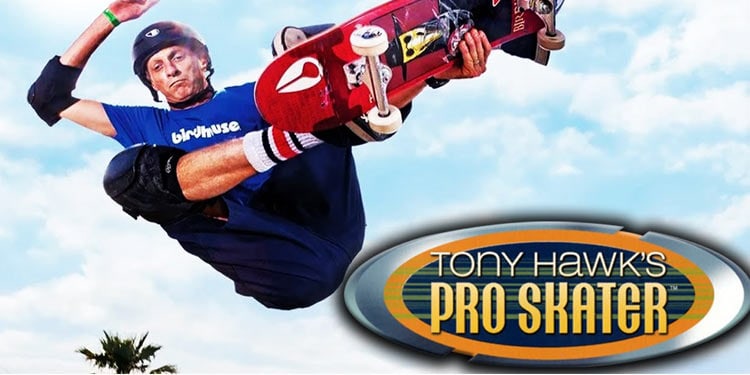 Tony Hawk's Pro Skater is an amazing game to play when you want to have some thrills of skating. The game is set in an immersive 3D environment which gives more freedom to perform those skateboard tricks.
The game offers various modes to play according to your mood, where you can perform all kinds of skateboarding tricks. You have to complete certain objectives while performing difficult tricks.
The objective is to accumulate as many points as you can at the end. It is a good game to pass the time and compete with your competitive friend or partner.
A Way Out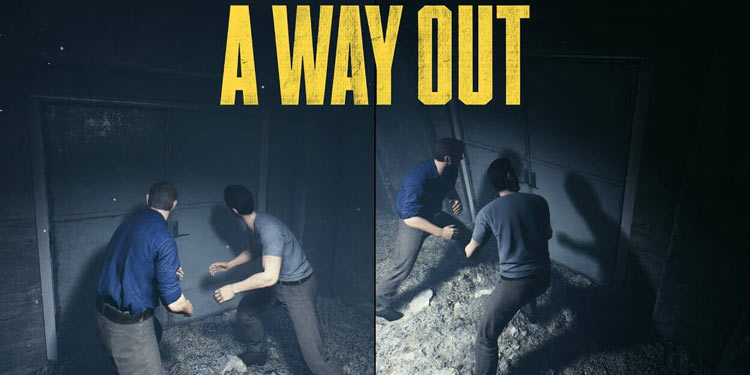 A Way Out is an action/adventure game that needs two players to complete. The two players play side by side on the same monitor but on a separate screen.
The two players have to escape from prison while ensuring that none of them get caught. You and your friend need to play together to progress through different dangerous situations.
It is to be noted that the cutscenes for both players are different, which will sometime result in one player not being able to control their character while their cutscene is playing.
Don't Starve Together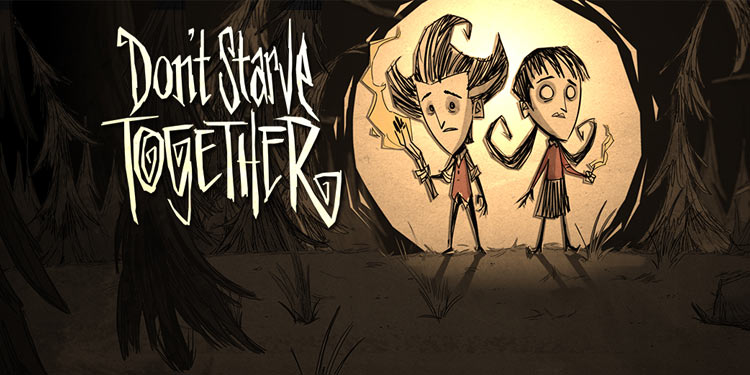 Don't Starve Together is an amazing horror/survival game where players are required to survive in a bizarre environment for as long as possible.
The players control characters that have different unique abilities, but you can only use one character at a time. The game has a day/night cycle, and you'll have to search for food and resources in the daytime and build a shelter to sleep at night.
You'll have to constantly move around in search of food but also be careful not to wander off too far because once it starts getting dark, supernatural beings and monsters start to come and hunt you.
Also, if your character dies in the game, he will not come back to life. It is a game of wits and patience where one mistake can cause you to lose your character forever.
Hot Wheels Unleashed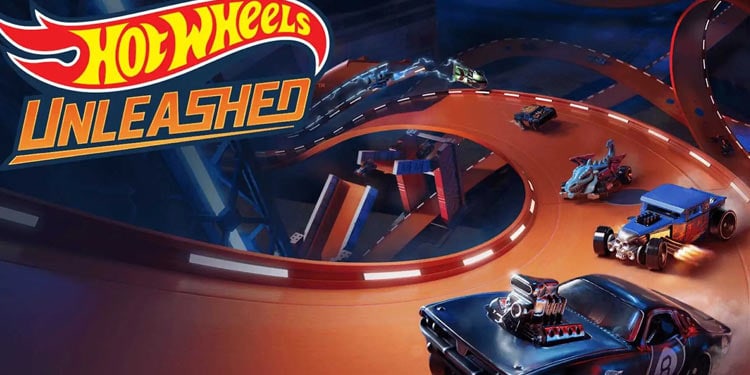 If you want to spend some quality time with your friends or partner without having to worry about killing some monsters or completing objectives to pass missions, Hot Wheels Unleashed is the perfect game.
It is a racing game where you drive a miniature car on a miniature race track. The only objective is to come first, leaving all the other players behind.
The game has a large collection of vehicles to choose from, which can be customized the way you like. The race takes place in different household locations, from bedrooms and garages to kitchens.
HUMAN: Fall Flat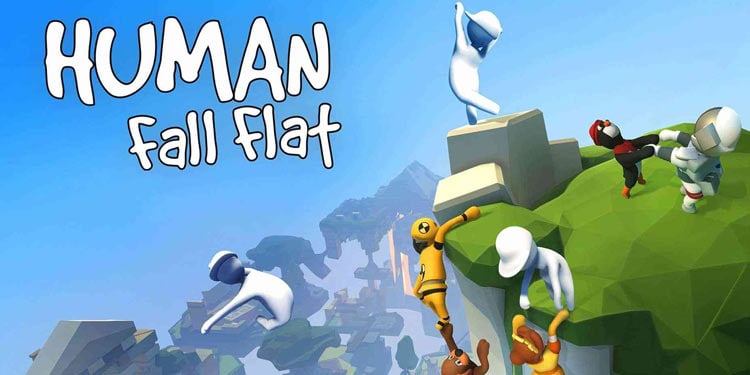 HUMAN: Fall Flat is a hilarious puzzle game in which you control a human-like character to solve different puzzles to complete levels. These humans move in a very funny way which is very humorous to watch.
The humans are called Bob, and they can grab objects and carry them around, jump and push buttons to open doors. Bob doesn't have a face or hands and feet; only his body resembles that of a human.
Although, later on, you can customize Bob by giving him clothes and changing his color. The levels don't have a definite solution and can be cleared using multiple methods.
You can play with a friend to complete levels and enjoy some funny moments together in split-screen mode.
Rocket League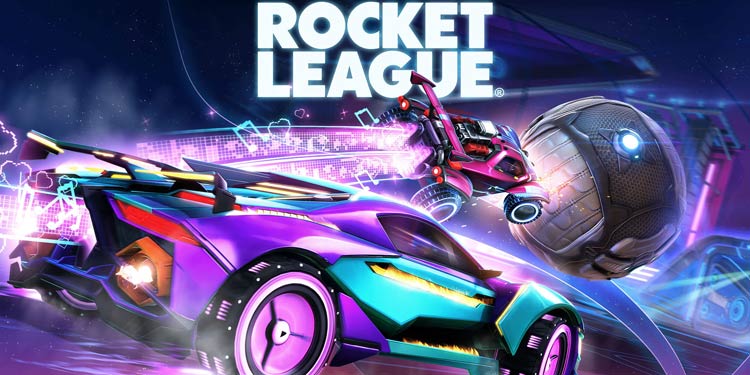 Imagine playing a soccer game, but race cars are the ones controlling the ball instead of people. Sounds bizarre, right? Well, not anymore because Rocket League turns your imagination into reality. Yep, race cars powered by rockets, playing soccer.
The game rules are almost similar to a normal soccer game, with two teams, and the objective is to score a goal in an enemy post. Up to 8 players can play in a multiplayer mode, where you control a race car to hit the ball.
The cars can jump, use rockets to launch forward, and shoot the ball while in mid-air. The game has some amazing animation and graphics, and the matches are fast-paced to keep the excitement going on throughout the match.