Minecraft is a sandbox game with an open world full of possibilities . You can create your own world with modifiable 3d blocks. Castles, highways, weapons, waterfall, you name it! It just expands with your creativity.
And, if you wanna share the world with your friends and survive together, you can do that too. But what if your team member is in a different system? Is Minecraft cross-platform?
Is Minecraft Cross-Platform?
Minecraft is a cross-platform game. Cross-Platform play is supported on PlayStation, Xbox, Nintendo Switch, iOS, Android, and PC. Minecraft has two different versions (Bedrock and Java Edition). The cross-platform functionality works differently on each edition. This can be tricky but not so difficult.
Cross-Platform Functionality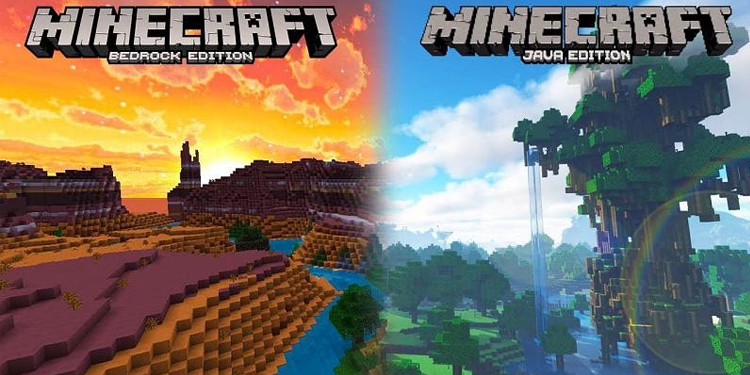 As Minecraft Java Edition is specifically designed for PC (Mac, Windows, Linux) users, it does not allow cross-play away from Java environment.
If you don't want to be bound to one environment, you can switch to the non-JAVA edition, Minecraft Bedrock. Remember, the underlying game is still the same, and there's only slight difference in functionalities.
Note: Cross-platform playing can only work if you and your friends are playing the same edition.
Cross-Platform Play on Minecraft: Bedrock Edition
Bedrock Edition supports cross-platform playing on Windows PCs, Xbox One and Series S/X, Nintendo Switch, PlayStation 4 and PlayStation 5, iOS and iPadOS devices, and Android devices.
Here's how you can cross-platform play on this edition.
Launch Minecraft.
Sign in with your Microsoft Account
Load Existing world or create New One 
From the menu click on the invite option.
Add your friend using their ID or Gamertag

Cross-Platform Play on Minecraft: Java Edition
Like, I've mentioned before, the Java edition has cross-platform play only between Windows, Linux, and macOS. Unlike Bedrock Edition, cross-play is a bit complex on Java Edition.
There are a few ways you can cross-play with your friends on this edition. Playing with two of the ways is completely free.
By creating your own private server or joining the public server.

There are several thousands of public Minecraft servers. You just have to join the server and you are good to go. It is just as simple as that.

But if you and your friends just want a private game with no other players, then you can create a server of your own too.
Creating a LAN Server

This is possible if you and your friends are together within the same network. You can set up a local LAN server for a multiplayer game and you are good to go.
Paying for Minecraft Realms

If you are okay to pay then Minecraft Realms will allow you to create your own Minecraft server and manage it. You just have to pay some real money.
Cross- Platform friends not Showing up in Minecraft?
Sometimes whenever you are ready to play Minecraft, your cross-platform friends may not show up. This can be a bummer and stop you from playing with your friends.
You might have to do a few things to solve this problem.
Verify the Minecraft Edition and Version

Sometimes you may not see your friends if you and your friends are not on the same game edition or game version. You have to verify that all of the players are playing with the same edition and same version.
Verify the Server

You and your friends must be on the same server to play Minecraft. Verify that all of your friends are on the same server and then try again.
Check Ignore Lists

Sometimes, by mistake you might have put your friends on ignored lists. So, make sure to take a quick look around there.
Restart Minecraft

If nothing is working, a fresh restart of Minecraft might fix the issue. You can even turn off your internet and connect again before opening the Minecraft game again.
Minecraft cross-platform connection timed out
"Connection Timed Out" is an issue where you cannot get connected to the requested server from your device. This happens when the server you try to join does not recognize your request or your device does not get the signal back from Minecraft.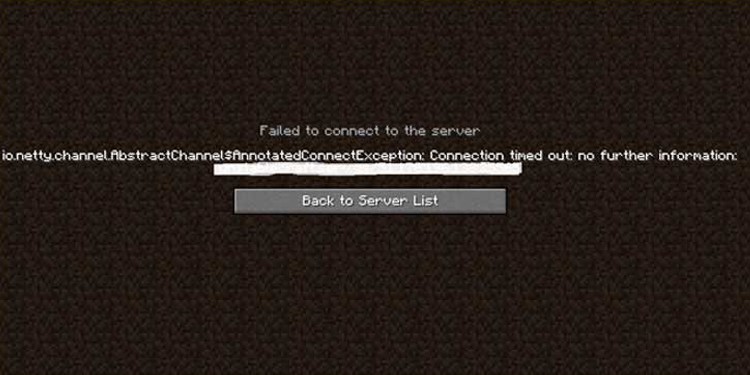 And, this is completely fixable. Here are a few things you can do to solve this issue.
Reset the Router

This is an easy and straightforward method. You just have to get to your router and push the reset button. Then connect again and launch Minecraft. This might fix the server issue.
Change the version of Minecraft

Maybe your Minecraft version is not compatible with the server. So you might have to change the Minecraft version in order to play on the server.
Temporarily Disable the Antivirus program

Sometimes your antivirus program may not allow Minecraft to connect to the server. So you can temporarily disable the antivirus program while playing Minecraft. You can turn it on after you are done with the game.
Forward the 25565 port

To play Minecraft, 25565 ports need to be opened on the server computer. This might be complex to follow. Don't worry, you can find a detailed step-by-step process here.
Server Check
If nothing is working, the issue might be on the server itself. You can check it here.

Just copy and paste your server and click on get the server status to know if it is working or not.
How to talk with friends on Minecraft cross-platform?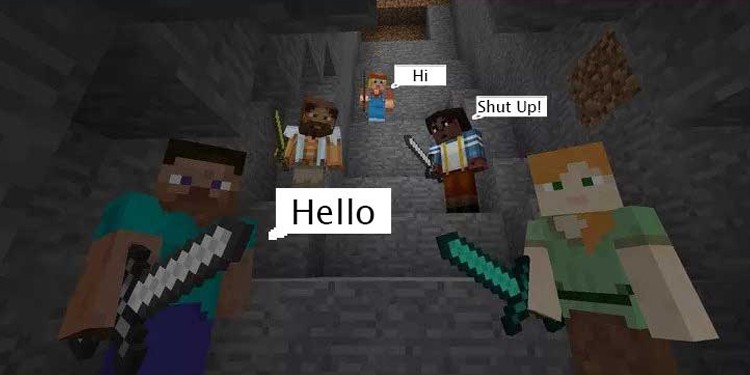 Effective communication is a must for gamers. You need to have constant communication with your team or friends so that there can be proper coordination.
Minecraft has an inbuilt chat feature where you can live chat with your friends. It works just fine.
Unfortunately, Minecraft does not support live voice chat during gameplay. Yeah, you must wonder how you can talk with your friends on Minecraft whether it be on cross-platform or not.
Yes, we have got you covered for that. There are some ways where you can enjoy the game by talking with your friends.
Xbox Party Chat
If you and your friends play Minecraft on Xbox or on Windows PC then you can leverage the Xbox party chat feature. Thanks to Microsoft, they developed this party chat program so that gamers can meet up, chat or talk with each other.

On Xbox, here's how you can do it.


Go to Parties and Chat.
Start a Party.
Choose Invite & more
Invite people you want to.

On PC, here's how you can do it.


First, you need to open the Xbox Game Bar.
Sign in with your Microsoft account if needed.
From the friend list, invite people you want.


Using Voice Chat Apps

Yeah, this is the best option for cross-platform players. You can use Voice Chatting apps like Discord, Mumble, SteamChat, and so on. These apps can be used alongside your game. They provide better audio quality and services.