Gaming with friends is the best kind of gaming, but we're often stopped from joining our squads because they play on a different system. This kind of separation is exactly how the console wars got started and rage on to this day.
However, crossplay and cross-platform gaming will be more popular than ever in 2022, which means it's easier to play with your friends.
Cross-Platform vs Crossplay
While they may appear similar at first glance, crossplay and cross-platform don't mean quite the same thing. They're two distinct qualities that a game can have, and if you want to play with your friends, one matters more than the other.
What does cross-platform game mean?
Cross-platform simply means the game is available on more than one system. A game is cross-platform is players can buy it on at least two different systems. For example, games available to purchase on more than one platform like PC, Xbox, Switch, PlayStation, or mobile are cross-platform games.
What does crossplay game mean?
A crossplay game means that you can join matches and play your game with friends on different systems. If you have a game on PC and a friend has it on PlayStation, but you can both play in the same match together, the game is crossplay. Some crossplay games support two different platforms, while others support every platform on which the game is available.
Many games offer xcross-platform options without offering crossplay. For example, Stardew Valley, Civilization 6, and Red Dead Redemption 2 are available on many platforms. Still, you can't play on one platform and join up with a friend who's using a different type. If you want a game that genuinely connects you to every other player, look for crossplay games.
Best Cross-Platform Games in 2021
Some of the most-played games of the year are cross-platform, but there are a lot of lesser-known great games to explore too.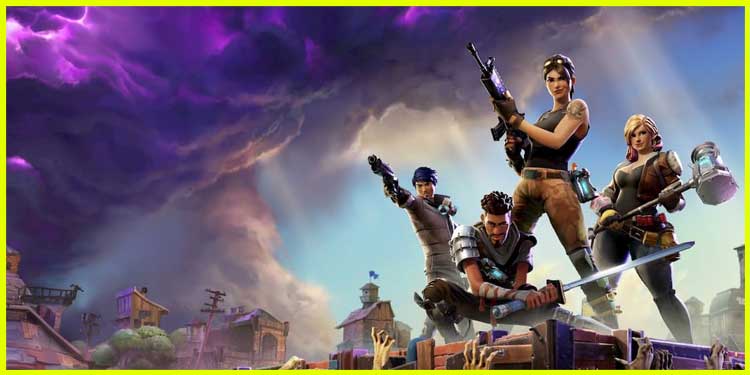 Fortnite is still one of the most popular crossplay games in 2021. Not only is it available on almost every platform, but every platform where you can get it works with every other type of platform. You can play Switch with a teammate on Android, another on PC, and another on PS5.
The one caveat is that Apple and Epic had a tiff in 2019, and Apple removed Fortnite from the Apple store. While some players on iOS still have Fortnite, they can no longer join servers with players on other platforms because their version hasn't been updated. Until the problem is resolved and Fortnite rejoins the Apple store, iOS players can't play with people on other platforms.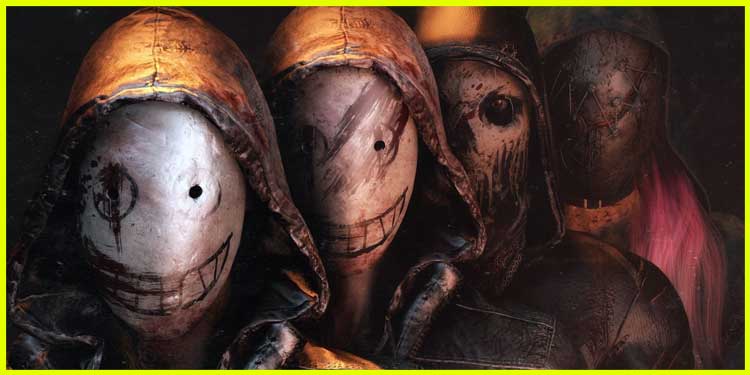 Dead by Daylight is another title with a lot of crossplay options. Players on Xbox, PlayStation, Switch, and PC can all queue for matches together — and you're likely to find one faster if you're willing to play with people on other platforms. If you like creepy horror games where you can play as the survivor or the victim, this game might be perfect for you and your friends.
Remember that mobile players can play Dead by Daylight, but they can't play with their friends on other platforms.
One of the newest entries into the classic first-person shooter franchise, Call of Duty: Warzone, is also one of the best for those looking to engage in crossplay. You can play with friends on PC, Xbox, or PlayStation as long as you've added each other to your Activision contact list. Crossplay is enabled when you get the game and has to be turned off if you want to only play with those on the same platform.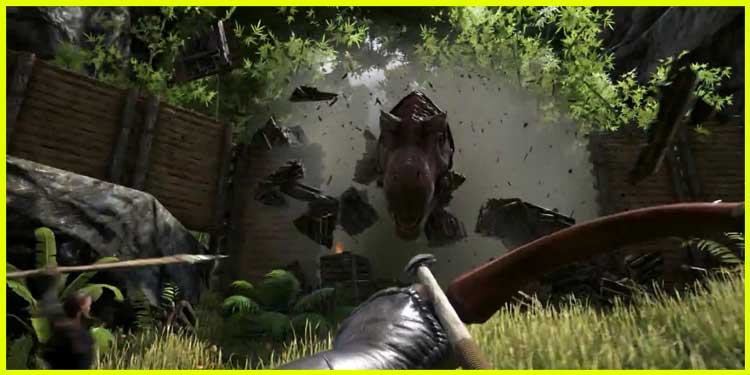 ARK Survival is a crossplay game available on all platforms — but it doesn't have the same crossplay options as many of its other cross-platform contemporaries. Only those with a PC copy of the game purchased through the Windows store can crossplay with those on Xbox. You have to configure the server correctly to enable crossplay before you start it up, too, as not all servers are automatically open to both userbases.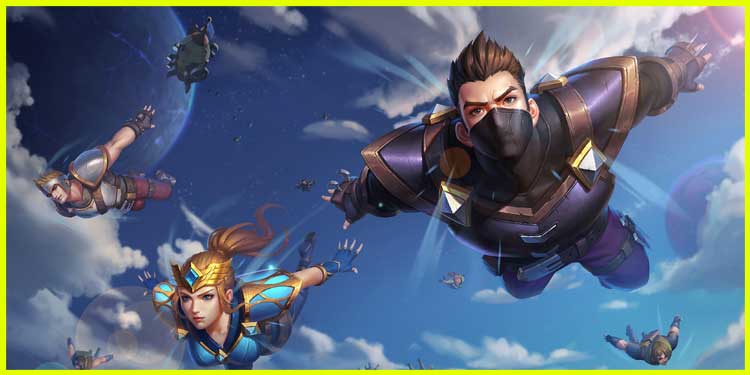 Realm Royale has a fast-paced FPS environment, many great classes to choose from, and an excellent crossplay experience. You can play with friends on PC, PlayStation, Xbox, and Switch. Like Fortnite, it's a battle royale game where your team competes to see who is the last team standing and the winner.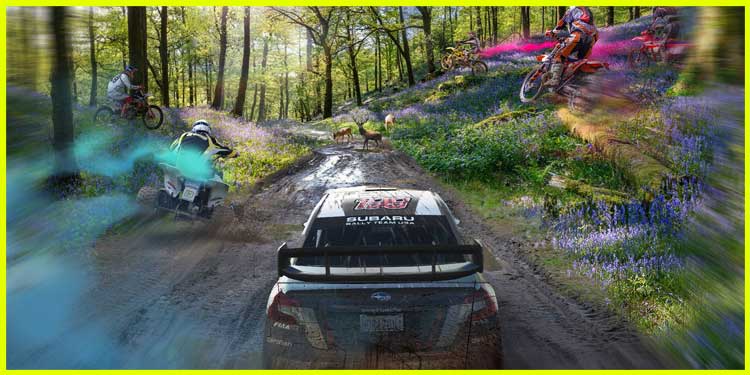 While Forza Horizon 4 doesn't offer complete crossplay, you can play with friends on Xbox and PC. You must purchase the game through the Windows store if you want to engage in crossplay. Those who buy it through steam won't be able to play with friends on Xbox.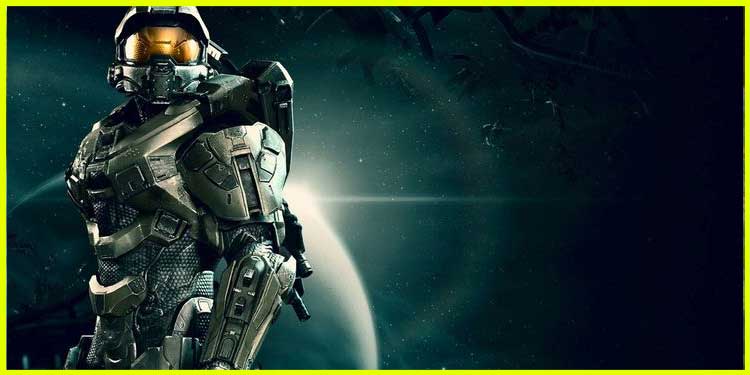 If you're looking to play Halo with friends on both Xbox and PC, you're in luck — you can queue for many game types together. Multiplayer, Firefight, and Forge are game modes that allow players from both supported platforms to play together. However, you can't queue in a crossplay environment for the campaign itself or Spartan Ops.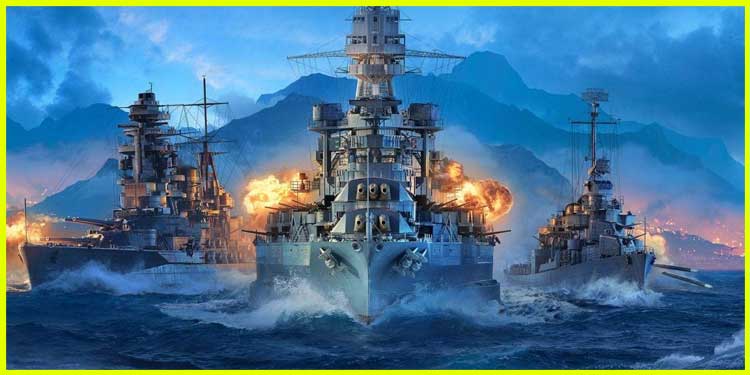 World of Warships: Legends offers crossplay to PlayStation and Xbox users. For PC players, you can only play with others using a PC. If you're trying to set up crossplay on your Xbox, enabling or disabling it in the settings will change the permissions for all games, not just World of Warships. Make sure to change it back when you're done if that's not the default option you prefer.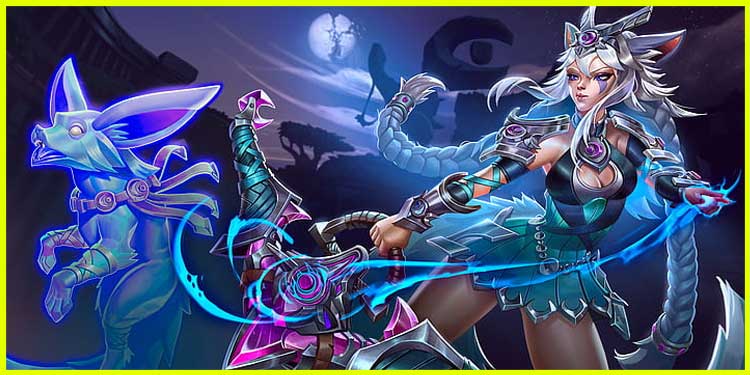 It's magistrates versus paladins, and you're free to join either side to shoot your way to victory — no matter what platform you're using. Xbox, PlayStation, PC, and Switch players can all join teams and fight against other groups of crossplay gamers. The game mode doesn't limit crossplay, so you can play any way you want with anyone you want.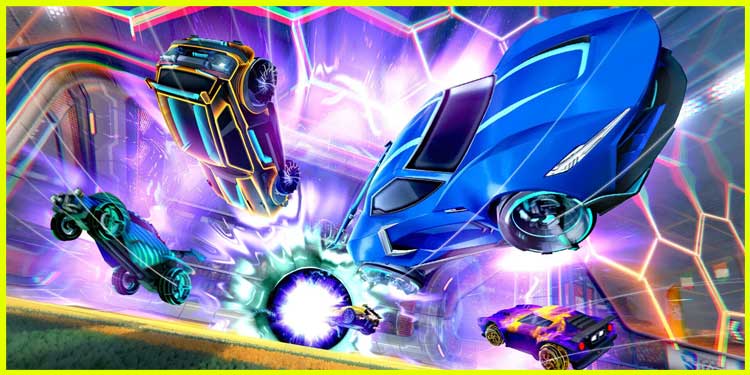 There's nothing quite like playing car soccer with friends in a bombastic arena, especially when everyone can join the fun. Players from Xbox, Playstation, Switch, and PC — as long as you've purchased the game from Steam or Epic — can queue for lists together and can encounter others from different platforms in the game. Full crossplay was added to Rocket League in 2019 when they added it to the PlayStation crossplay beta program.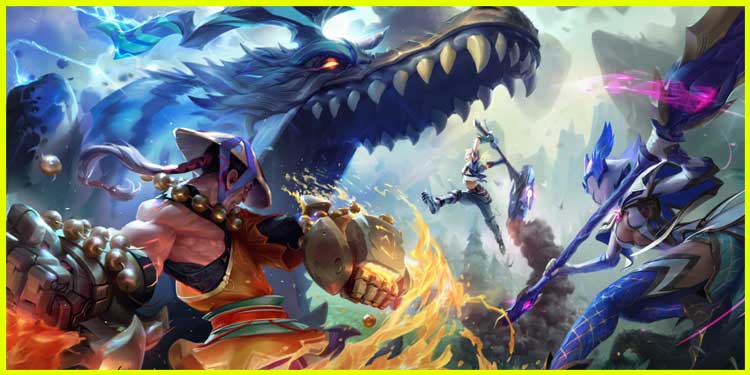 Monster hunting is safer with friends, and you'll probably have more fun too. Luckily, your friends from Switch, Xbox, PlayStation, and PC can all play Dauntless together. Take on the role of monster hunters as you smash through the world in pursuit of your quarry. This MMO RPG offers many different options for everyone, regardless of the machine they choose to play on.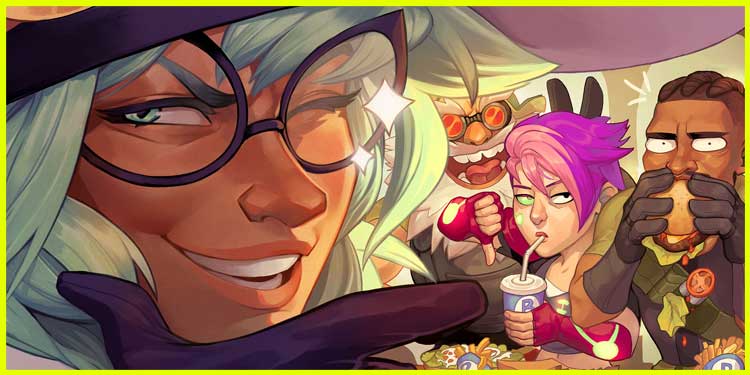 In this 2D multiplayer platform fighter, you can join with up to eight friends to take on the challenges that await. Brawlhalla offers full crossplay between PC, Xbox, PlayStation, Switch, and Android. So whether your team is playing at home or on the go, there's a way to log in and play together.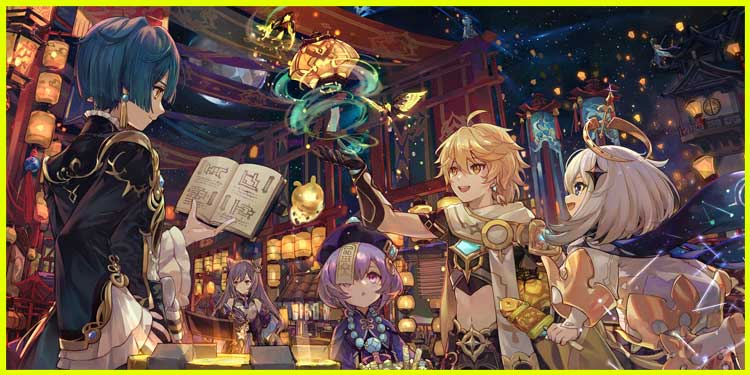 As long as you're willing to share your UID code with friends, you can adventure with players on PlayStation, PC, Android, or iOS. Before you can play the online multiplayer cooperative mode, though, you must get up to Adventure Level 16 to unlock it. While you don't have to play on the same platform as your friends, you have to be on the same regional server to journey through the world together.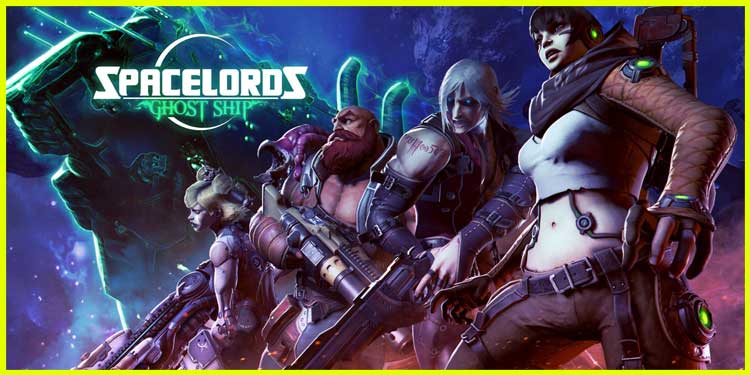 Spacelords offers crossplay between Xbox, PlayStation, and PC. One of the reasons they implemented the feature was to ensure that players don't have to wait too long for games. Bringing everyone into the same playlist finder makes it easier to group people if there aren't many people on a particular playlist.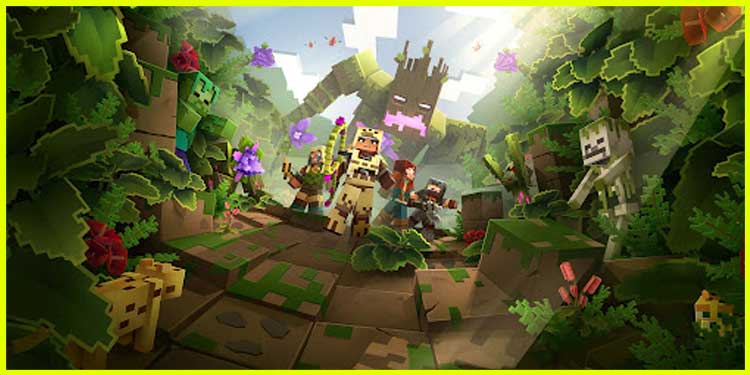 Minecraft is crossplay for PC, Xbox, Switch, PlayStation, and mobile. The one caveat is that you have to own the same edition of Minecraft as the people you want to join. If they're playing the Java Edition and you own the Bedrock Edition, you can't play together.
Among Us has strong crossplay support, letting players from PC, iOS, and Android join the suspicious fun together. Between 4 and 10 people can group up — either with friends or from an online multiplayer search — to make sure there are plenty of people whose motives you can question. Crossplay is enabled automatically in this one, so you don't have to adjust your settings to ensure you can play with everyone.
Why Aren't There More Cross-Platform Games?
Making games for different platforms isn't as easy as copying and pasting from a PC to a console or mobile device. Often there are various hardware limitations, software considerations, and gameplay mechanics to consider for each platform. Sometimes game development companies don't want to take the time to port a game from one platform to another.
These difficulties also affect the availability of crossplay. When it's challenging to make sure a game is balanced, and all players have an equal chance, it's difficult to let them all play together. Otherwise, one player may have an inherent and platform-based advantage over another. Certain game studios and hardware companies may also discourage crossplay, depending on the title.
Other times, creating a port means fixing problems or addressing concerns to such an extent that it doesn't match up anymore with the original game. That's one reason why World of Warships doesn't have complete crossplay with PC, for example.
Why don't companies want to make games crossplay?
Certain hardware developers might prefer to keep their platforms from being crossplay-compatible because it reduces a person's motivation to purchase an item from them. If all of your friends play on PlayStation, it increases your chances of buying a PlayStation even if you might prefer an Xbox, for example. People want to play with their friends, and it's likely that developers are aware of this and don't want to lose the edge it gives them with specific titles.