Are you fed up with games where the main character is a male character? Do you want to play a simple game with a great storyline and pleasing visual effects? If you are a fan of romantic games with a female as the main character, then you must try Otome genre games.
Otome Game is a Japanese word that is translated as Maiden Game and is targeted at women. They involves a female main character that develops a romantic relationship with a single or more second-lead male characters.
These games have other elements, but romance is the main theme. The main attraction of Otome games is their storytelling, which is like reading a visual novel and playing an engaging game at once. 
The games are similar to Manga which is basically Japanese Comics, and the storytelling is the same as Manga. There are many Otome games on platforms like Steam, which can be hard to choose from. Here we have listed some of the best Otome games on Steam.
Best Otome Games on Steam
Taisho X Alice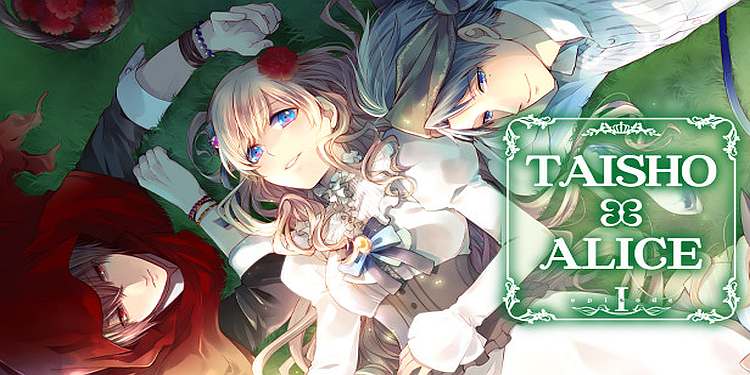 Taisho X Alice has four games or episodes on steam. You can get the game in a single collection or download them one by one to play. The first game or episode was launched in 2017, which was not correctly translated into English.
Later on, in 2019 was translated by JAST USA. As mentioned above, this is a game for women that revolves around a female character and also involves a male love interest of the main character.
This game is a mix of twisted classic fairy tale stories like Cinderella, Red Riding Hood, etc., in one game. But the twist is that all the characters are of a different gender than in the classic story.
The first episode has the story of Cinderella and Red Riding Hood. The second episode features Kaguya and Gretel. In the third episode, you will see the story of Snow White and the Wizard, and the last episode features Alice. All these stories feature a male character.
All the episodes or games have the same purpose. You play as Arisu, a girl with no memory who meets different characters in the game. Throughout the episodes, you must save Prince Charming and guide him to the happily ever after ending.
For this, you need to make choices that lead to different endings. At last, you can choose your Prince Charming for happily ever after.
Magical Otoge Iris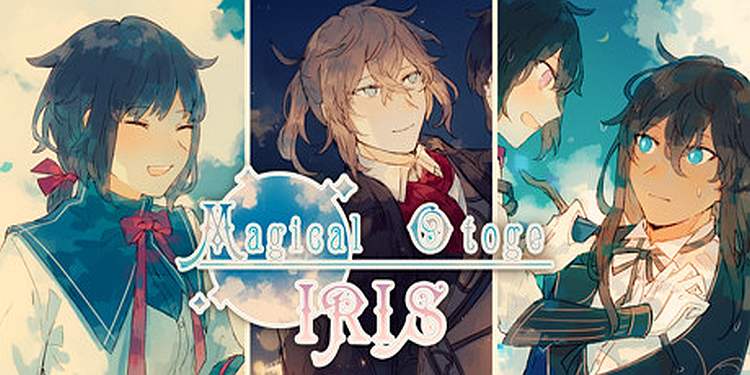 This is one of the games on this list that does not involve a deep love story or many love interests of the main character. The game was released in 2021, so the game graphics are great. The main attraction of the game is its story.
Anyone who has played this game has praised its main storyline and how it invokes different emotions. The game has lots of funny moments using puns and jokes. However, it can make you cry at the same time. 
The game revolves around a girl named Iris. Iris is a purifier that helps the souls of dead people move to the afterlife. However, the girl is troubled by her own problem and cannot change the bad situations she is in.
This is where other characters, Rieffe, Lanneis, Reqieu, and Septem, are introduced to the game. Then the game's story takes a turn and takes you on a ride of wholesome emotions.
The game is more of a visual novel, so the game is not challenging. You are more of a reader than a competitive player in this game. The game runs on your choices which can lead to bad or good endings.
Backstage Pass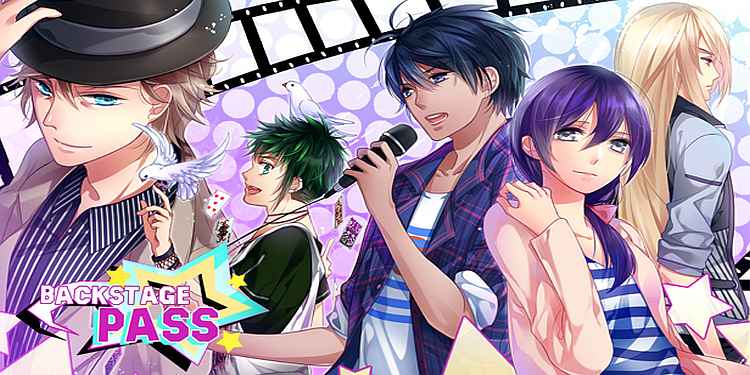 The Otome game genre involves romantic tones and is most popular for date simulation-like games. Backstage Pass is the most typical Otome game you can find. It is a dating simulation game where you can date different male characters and build a relationship with them. 
The game revolves around a girl named Sian Goodin, a makeup artist in the entertainment industry. Also, you have a college where you have to manage all your school work along with your makeup artist career and romantic relationship with four different male characters.
The four male characters are Magician Benito, Singer Alvin, British Actor John, and Model Matthew. You have to date these four characters and increase your stat with them.
The game has its original soundtrack and 15 unique endings, depending on your choices in the game. You can also change the main character's clothes from 80+ options, and the game is beautifully dubbed in English.
So, if you like somehow challenging otome game, this can be the one for you as you have to manage to earn money and build your status in the game and make the right choices.
Love Spell: Written in the Stars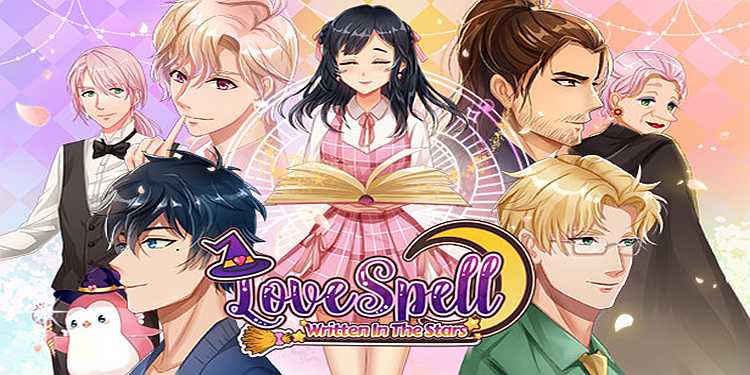 Love Spell, as the name suggests, is a game where the main character can use love spells to make anyone fall in love with her. The story of this game is like some typical Disney romantic princess movies where in some way, the main female character gets the love of her life. However, this game story is a little bit twisted and unethical.
The main character of this game, Luna, is shown as a college student who frequently makes bad decisions but is kind and brave. One day, Luna saves an older woman's life, who gifts her a book as a thank you.
Later she finds out that the book is magical and can make anyone fall in love with her after she writes her name in the book. But the catch is that the spell lasts only one month. So, in one month you should build a relationship with a character and if you like, stay with the same one or go with another.
If you like puns, you will find the game hilarious, and also, you will see a cute talking penguin that will melt your heart. The game is very well-made and is not boring to play. The game has some adult content like bad language, so keep children away from this game.
London Detective Mysteria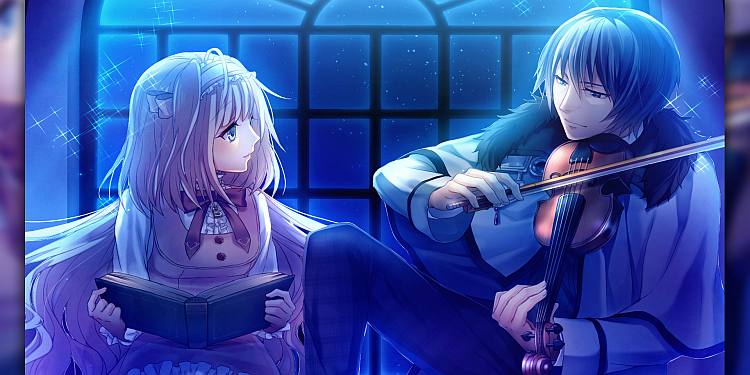 Who does not love mystery-solving games? The thrill of mysteries and the satisfaction after solving a mystery in the game are very high. And if you love playing otome and mystery games, you are here for a treat.
The setting of this game is nineteenth-century London or Britain, where you play as a detective to solve petty crimes like theft and also gruesome crimes like murder. 
The story follows Lady Emily of House Whiteley. She belongs to a rich family and is given the responsibility to take the name of House Whiteley to the high society. However, this task is no fun for her.
She wants to do something extraordinary and dangerous. So, she joins an academy to become a detective. Then, she starts to investigate many crimes where she finds her five romantic interests.
Her five romantic interests are Sherlock Holmes, William Watson, Kenichirou Akechi, Jean Lupin, and Jack the Ripper. These characters are taken from other detective books and one notorious serial killer Jack the Ripper.
It is weird that the developers chose Jack the Ripper but have executed the character flawlessly. Now you have to see how the story unfolds by playing the game. I recommend this game for you to play if you enjoy mystery games too.
Hakuoki: Kyoto Winds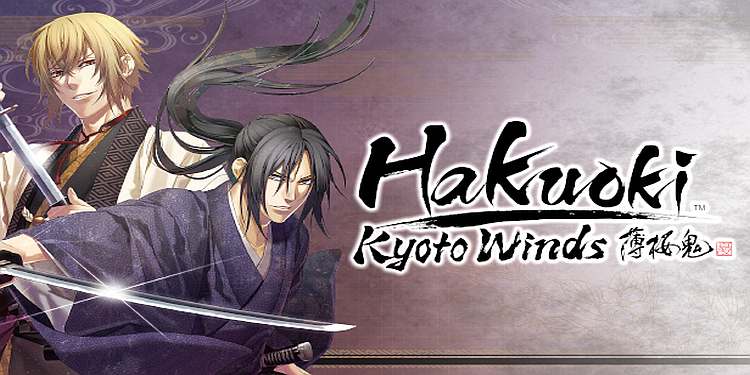 Hakuoki is a two-part Otome game. Kyoto Winds is the first installment of the game, and the second installment of the game is Edo Blossoms. It is a historical fantasy visual novel set in the Japanese Bakumatsu period in Kyoto and shows many battles and samurais.
If you are just starting to play Otome games and love historical-based games, you will enjoy this game very much.
The main character in this game is Chizuru, a young girl trying to find her father between war and drama. Along the way to find her father, Chiruzu finds a group of samurais called Shinsengumi, with whom she develops a romantic relationship.
While on her journey, she discovers many dark secrets and mysteries and various things about her past. There are 12 samurai bachelors that you can date in the game, and the game has 30 different endings and storylines that you can indulge in.
The game first came out in 2008 with subpar graphics, but it was remastered again. So, the game has great graphics and showcases vibrant art. The game has over 80 hours of gameplay and takes you on a roller coaster ride of romance, friendship, and betrayal.
Hatoful Boyfriend
It is the weirdest, bizarre, and most absurd game on this list. However, it is just as fun as other titles. While all the games on this list feature humans' love interests, this game features a single human being who develops a love interest for pigeons.
Yes, you read that right. There are many pigeons in the game with whom you, as a female character, develop romantic relations and friendships. 
This game is set in a post-apocalyptic era where all human beings are extinct, and pigeons run the world. However, only one female remains on earth who lives in a cave and is a hunter.
You are controlling the female character. One day you get admission to the best college for pigeons in the world, St. PigeoNation's Institute. Now you have to find friends, get through your different classes, impress your love interests, and build your stats to survive the cruel world of the game.
The game is more than 25 hours long and has multiple endings as per your choices throughout the game. You will find conspiracies, twists, and villains trying to kill you and bring the apocalypse again. You can buy gifts and increase your stats to impress your love interests. This is a very fun and twisted game that will keep you engaged and wanting more.
Cinderella Phenomenon – Otome/Visual Novel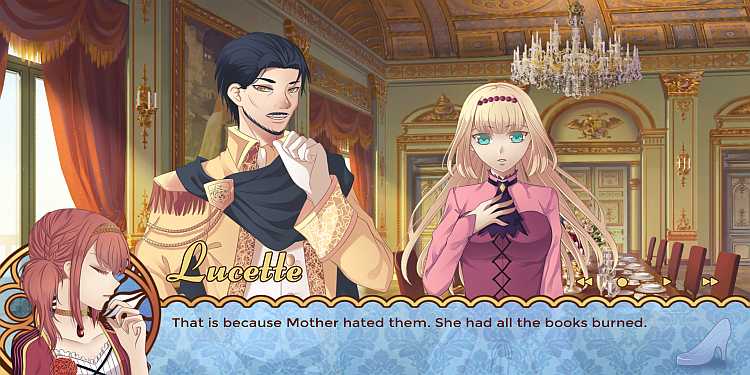 If you check steam right now for Otome games, you will find this game with a 10 out of 10 ratings. The game was first released in 2017 and, ever since, has been the best Otome game ever made.
The game is very elaborate, has many characters to go through, and is a little different from traditional Otome games. As the name suggests, it can seem like another Otome game with a fairytale reference. However, the way the game uses the reference is refreshing and intriguing. 
The game takes place in the fictional world of Angielle. This world has fairies, witches, and humans responsible for the balance of good and evil in this world. But when a human storyteller portrays witches as evil, they are discarded by humans, and as punishment, witches start giving Fairytale Curses to humans.
The main character of this game is the Crown Princess of Angielle named Lucette. Lucette is different than the traditional Otome game's main character. She is cold, mean, and stone-hearted, the opposite of a traditional Otome game's main character.
While in other games, female characters try to get the male characters, in this game, male characters try to win over Lucette and free her from her past trauma.
The past of Lucette is a mystery in the game and slowly unravels as you play the game. The main character has five love interests, i.e., Rod, Karma, Rumpel, Frtiz, and Waltz.
The story with each character is different and comes with different endings, whether bad or good. Lucette is cursed with Fairytale Curse and must perform three good deeds by her birthday. This is the main plot of this game. 
The game has many twists and turns. Lucette will give you a refreshing look at the main characters of Otome games. The storyline is flawless, and the gameplay is very simple. If you love all these things in a game, this game is a must-try.
These are some of the best Otome games you can try on Steam. If you know other more Otome games, please comment down below.