Aside from the enjoyable gameplay and exciting battles, gun leveling is an intriguing aspect of COD Warzone. After the introduction of the Guns Level, everyone wants to level up their weapons to get better attachments and a new look.
Although players who have been playing the game since the beginning have a good idea of how to level up guns in warzone, new players may have no idea at all. Furthermore, it can take a long time to reach the highest level of a weapon.
As a result, we wrote this article to save you some time. This article/guide will go over how to level up guns quickly in COD Warzone.
Leveling of Weapons in Warzone
You may ask, what is the process to level up guns in Warzone? In Warzone, you can get both player level XP and weapon XP for each kill. You can also get different contracts or objectives that grant you weapon XP upon completion. 
The weapon you want to level up must be in your loadout, and you should use the same weapon to complete the contracts. So, if you're going to level up a Sniper, keep it in your loadout before starting to play any game.
Each weapon starts from Level 1, and the max you can go to is Level 70. Leveling up your weapon will grant you new attachments and stat boosts like Accuracy, Damage, Range, etc.
Each level has a different XP requirement to level up the weapon. Let's break it down for each level.
| | |
| --- | --- |
| Level 1 to Level 11 | 6250 XP (625 for each level) |
| Level 11 to Level 21 | 12500 XP (1250 for each level) |
| Level 21 to Level 31 | 18750 XP (1875 for each level) |
| Level 31 to Level 61 | 75000 XP (2500 for each level) |
| Level 61 to Level 68 | 26250 XP (3750 XP for each level) |
| Level 68 to Level 69 | 5000 XP |
| Level 69 to Level 70 | 6250 XP |
As you can see in the table, the total weapon XP you need to get to the max level is 150000 XP.
Ways to Level Up Weapons Fast in Warzone
Weapons can take a long time to level up. Don't worry, we'll cover how to quickly level your weaponry in the next section.
We'll go over some strategies for gaining more XP in Warzone. However, how much you are willing to invest in the game is entirely up to you.
Focus on Warzone Contracts
The best way to get lots of Weapon XP is to complete contracts in the game. In addition to killing enemies and winning the game, contracts can reward you with XP and other loots. Contracts can be seen on small tablets in the overworld, and you can see where the contracts will drop on your Tac Map.
Each contract you complete will award you with guns, normal XP, weapon XP, or other loots. Also, after you complete a contract, you will get a contract multiplier which means upon completing another contract in the same game, you will get more XP than before.
So, the more contract you do, the more XP you can earn. But keep in mind, while doing a contract, make sure you have the same weapon you want to level up; otherwise, another gun will get the XP.
To get more XP in less time, it is recommended to do Supply Run contracts that involve Cars, Helicopters, or Trains, and you can get XP driving these around the map.
Watch Out for Double XP Tokens and Events
Like many games like Fortnite, PUBG, etc., Warzone also has its Battle Pass. You can get many in-game items from the Battle Pass. One of the items or tokens you can get from Battle Pass is Double XP tokens.
Before entering the game, make sure you use the token and enter the game. This will double the amount of XP you can get from a game. Only use the token if you are in the mood of grinding hard.
Also, Warzone has some events or weekends where you will get double the XP than normal days. So, watch out for this kind of event and make sure you play the game at that time. This way, you will get more and more XP in no time for your weapons.
Play Rebirth Island and Plunder Mode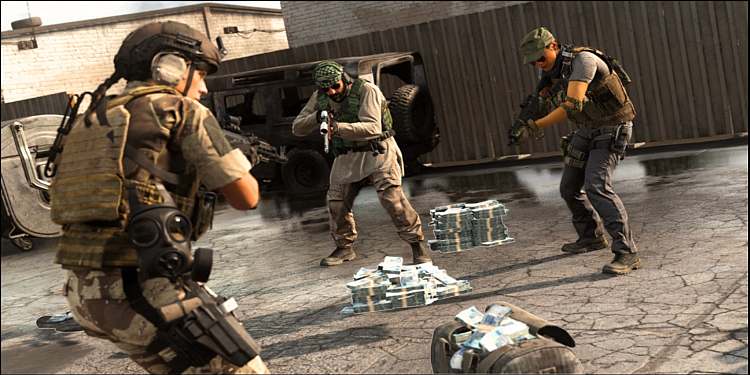 The game modes like Battle Royale, once you die, you need to go to Gulag, where if lost, you have to start a new game. But in Rebirth Island and Plunder game modes, you will revive instantly after your death. So, you can play for more time in the game.
The best thing about Plunder is you can play Supply Run contract in a helicopter, which will help you rack XP fast and easily. And, playing with another player will be more useful as you can complete the objective while your teammate flies the helicopter.
On the other hand, the small map of Rebirth Island helps a lot. Due to this, the contracts on the island will finish fast. And also, you can get more kills in a short amount of time which will give you more XP.
Use Pointman and Surplus (For Vanguard) Perk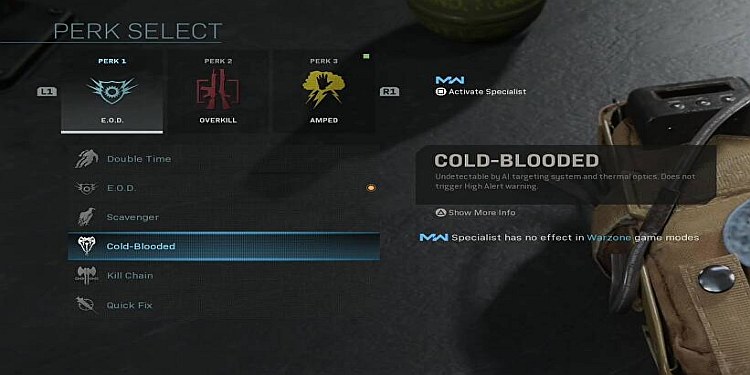 You also get to choose among some perks when you make a loadout. You can select three different perks which give different stats to your loadout.
One of them is the Pointman perk, which grants you and your teammates additional cash, normal XP, and Weapon XP. If all your teammates also equip this perk, it multiplies by the number of teammates. But this perk is not good for combat. So, equip this only if you want to grind for XP.
Another great perk for XP farming is Surplus Perk. But it is only available for Vanguard weapons. This perk grants you additional XP for every kill.
In these ways, you can farm weapon XP quickly and get to Level 70 in no time. We hope this was helpful for you, and please do comment if we missed anything.