Playing adventures game can be a lot of fun. They contain all the elements you need to make your gaming experience a memorable journey. From epic action sequences to beautiful sceneries and mind-blowing mysteries, they provide the best content for you to engage while also enjoying every moment of the game.
If you are thinking of spending your quality time by playing adventure games and cannot decide which one you should try out, you don't need to worry, as this list has the best adventure games on steam that you don't want to miss out on.
Best Adventure Games on Steam
Sniper Elite 5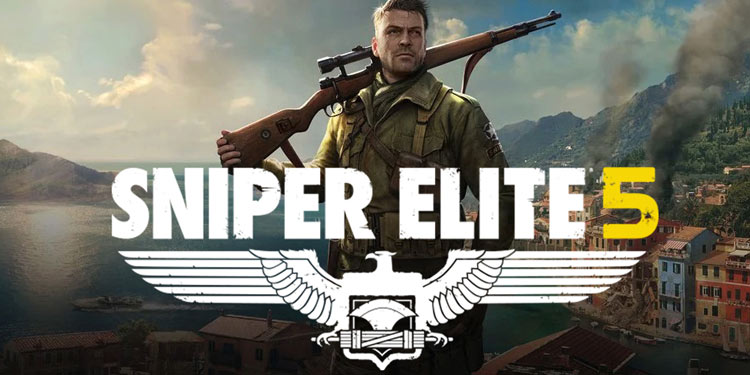 This stealth/ shooting game will make you feel like you're a real professional sniper. You play as an elite sniper assassin tasked with an objective to destroy enemy soldiers and a secret project. The game is set during the time of the Second World War and mostly takes place in the territories of France.
As usual, your main weapon will be a sniper, and you'll be moving around places, searching for a perfect place to camp. However, you'll also have access to various other weapons.
It mainly focuses on stealth, and you'll be tailing enemies and finding the perfect moment to strike. Or you can just fight an epic battle in one vs. all combat if you're feeling like it.
The game features beautiful graphics and a lot of places to explore. The campaign missions are long and entertaining, so you don't feel like you've wasted your money for nothing. In addition to that, it also features the X-Ray kill cam, where you can see some gruesome scenes of your action.
The campaign missions can also be played with friends, which makes it more interesting as you'll have someone to back you up even when you make mistakes. It also features an Invasion mode where people can join the enemy team and play as an enemy Sniper to take you down.
Tomb Raider (2013)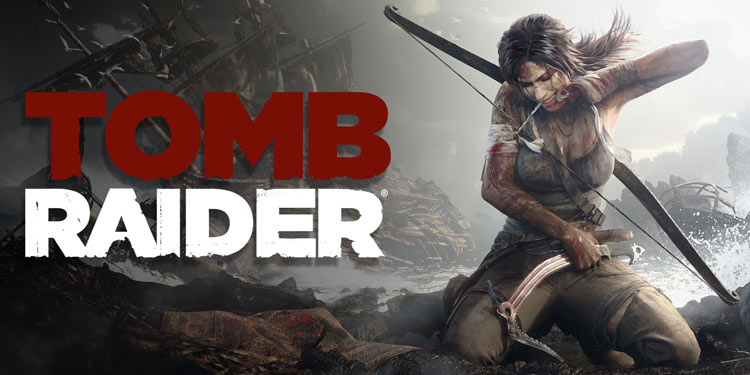 Tomb Raider is an action/adventure game where you'll be playing as the iconic Lara Croft on her first adventure and find out how she became a Tomb Raider. This game has some of the most beautiful graphics, voice acting, and storyline in all of Tomb Raider games.
It has both single-player campaign mode and multiplayer mode. In single-player mode, you explore different parts of the island and use stealth to hide from the enemies while also taking them down when you get a chance.
Most of the time, you'll be traveling on foot, but you can also occasionally use ziplines, ropes, and climbing to move short distances.
The game has a fair amount of weapons, including bows, guns, and pistols. The game is based on a progression system where you'll get better weapons as you move forward in the game.
These weapons can be upgraded when you level up. You also have access to a special ability that reveals any nearby enemy, treasures, and objects.
Red Dead Redemption 2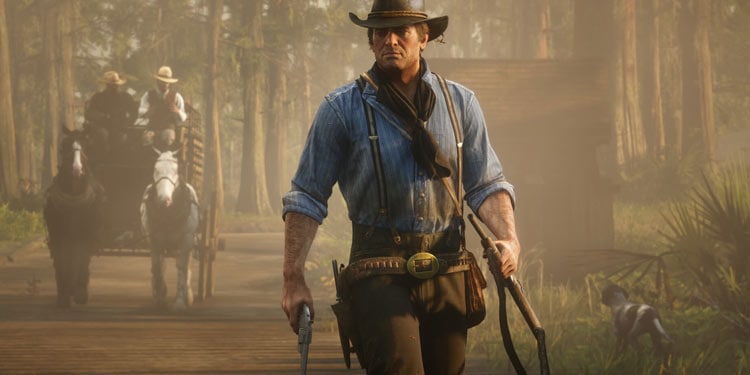 Red Dead Redemption has a massive map for you to explore and have the most memorable adventures. Made by the Rockstar Studios, it features an open world that can be fully explored either by foot, by horse, or by vehicle.
It has an amazing story to follow, memorable characters, and jaw-dropping actions and cutscenes. The whole premise gives a western vibe with horses, cowboys, and countryside settings.
You can play the campaign mode and see how this amazing story unfolds or explore the vast, diverse lands to your heart's content.
Throughout the game, you'll find and use all sorts of weapons, but mostly guns. You can also engage in classic fist fights and show them how you do things in the West.
You can interact with NPCs, take their quest, and earn rewards in return. You can also commit crimes and get chased by cops if you're into that kind of stuff.
There is so much more to do in the game that you'll be having fun with no matter what you decide to do. You can hunt animals, get caught and punished for committing crimes as well as get rewards for helping out the police.
You can engage in gunfights with groups of people for no reason. You can play this game however you like.
It Takes Two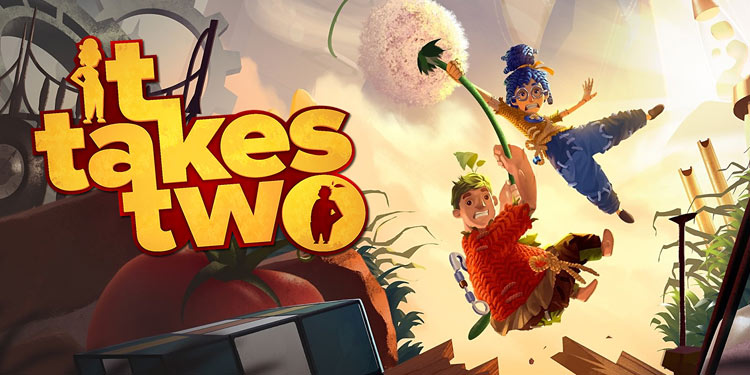 It Takes Two is an action/adventure game that requires two players to play either locally or online. It is one of the most loved games and has lots of fun and entertaining levels to keep you hooked to the end.
The game is about a couple who is mysteriously turned into a doll, and they must work together and overcome different challenges to get their real bodies back. The game has carefully designed levels that offer a lot of fun, and completing each level gives a sense of accomplishment.
Sometimes you'll be flying across the backyard, while sometimes, you'll be having a conversation with a talking book. It feels like you're in some kind of wonderland in every step of the game.
Throughout the game, you will be at the edge of your seat, laughing and crying, when these two characters come together as a couple once more. You and your partner must work together to bring them close, though.
The game requires you to complete objectives that require both players to help each other to move forward.
Sea of Thieves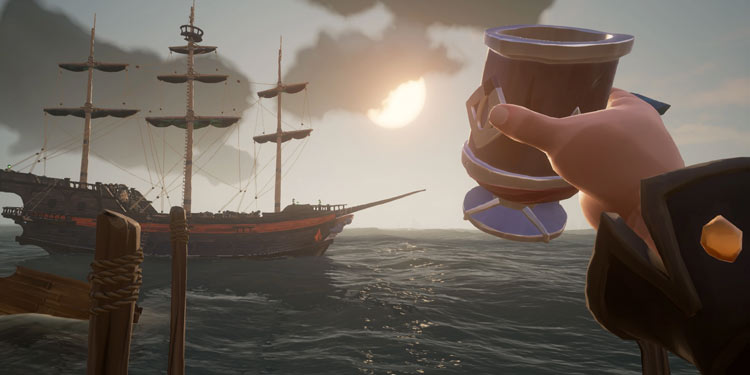 This action/adventure game will take you across oceans for your next big adventure. You play as a pirate, voyaging through the seas and searching for treasures, and making new pirate friends along the way.
Sea of Thieves has an open world, and you can explore in any direction your heart desires. You can sail solo or form a group with your friends and drift across oceans singing pirate songs.
However, playing as a group offers much more freedom as you'll be doing all sorts of activities such as steering, navigating as well as firing cannons at enemy ships.
You can complete missions from different parties to earn gold points that can be used to purchase different cosmetic items.
And alliances can be formed with other parties, which gives you bonus gold when they complete their own mission. You can even engage in epic battles with enemy ships.
However, the game is not only about happy tales. You can and will die a lot of times. Although the game doesn't punish you super hard for deaths, you might lose your treasures and maps if enemy pirates steal them.
God of War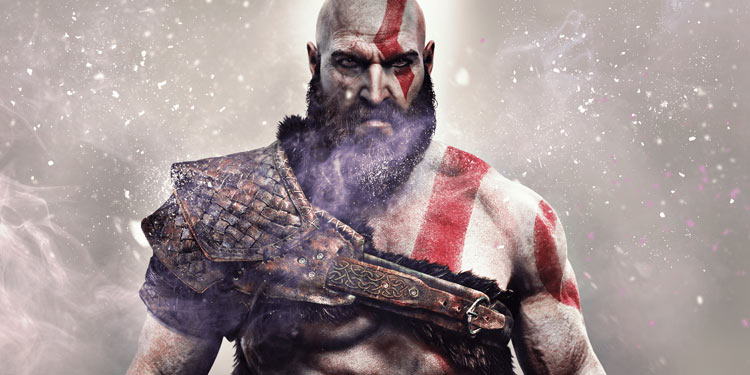 God of War has all the elements to make your gaming experience memorable. It is an action/adventure game that is set around the story of Norse Mythology. You play as Kratos, the former God of War, and force your way through the Gods of Norse Mythology and its monsters to keep a promise to fulfill the last wish of your deceased wife.
During your journey, you'll be having incredible adventures with your son, who is accompanying you on the journey. You'll encounter counter monsters and Gods who will try to stop you.
The game introduces a brand new weapon for Kratos, a battle axe known as the Leviathan Axe, and it is as cool as it sounds. You can attack with it, throw at enemies and even embed magical runes inside it.
The world inside the game is not an open world, but it does give plenty of freedom when it comes to exploring.
You'll be exploring different terrains, slaying monsters, and defeating various Gods along the way. Some levels also require you to solve different puzzles in order to move forward.
Fallout 4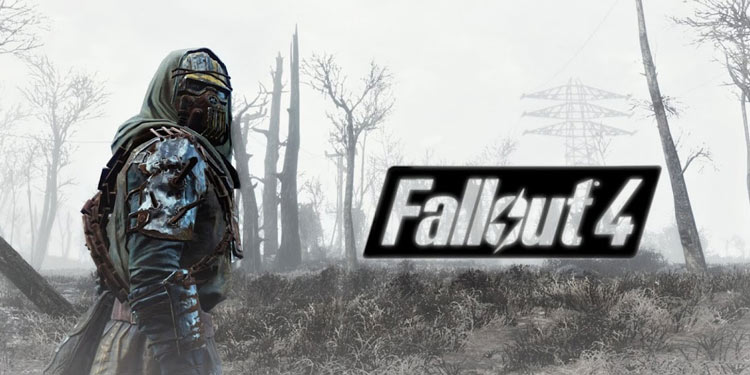 If you've ever wondered what it's like living in a post-apocalyptic world, where your surroundings look like a wasteland, and you can hardly see any people around you, Fallout 4 will let you experience just that.
The game is mainly focused on action and survival, but it also has amazing adventure features.
The game is set in the distant future where the world is destroyed by nuclear invasion, most of humanity is wiped out, and those who remain have mutated due to exposure to radiation.
You play as a survivor and explore the large barren lands searching for resources and ammunitions, killing ferals and super mutants, completing missions, and so on. Switching between the first-person and third-person is seamless, and you'll be doing that a lot.
The game offers a large variety of weapons which can also be upgraded to improve their performance later on in the game. You can build bases to protect yourself from enemies and mutants. There are lots of actions in this game.
Little Nightmares 2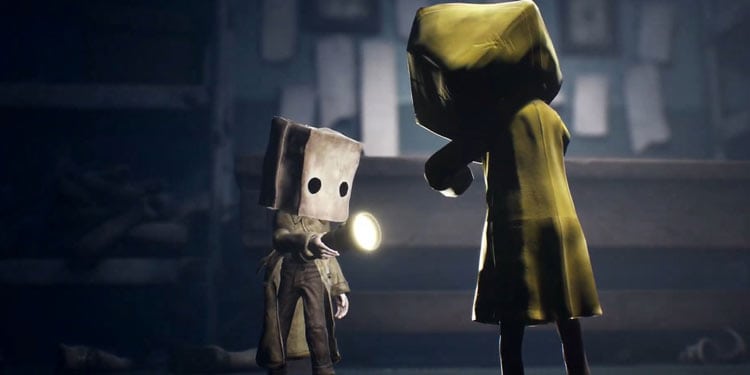 Little Nightmares 2 is the second iteration of the famous game, Little Nightmares that features excellent indie environments and gameplay. You play as Mono, a little kid with his head covered by a paper bag, and experience his crazy adventures through the Pale City.
The settings of the game are bizarre and quite frightening. And often times you'll feel like you're watching a horror movie. You are also accompanied by Six, the main protagonist of the first game, who will aid you in your adventure.
Throughout the game, you'll solve different puzzles and help each other out to get out of tight situations. The story is horrifying but, at the same time, very captivating. As you progress through the game, you'll uncover many mysteries regarding the Pale City while also experiencing friendships, bonds, and betrayals.
The game has amazing graphics, engaging gameplay, and amazing sound designs that'll make you come back for more again and again.
Rust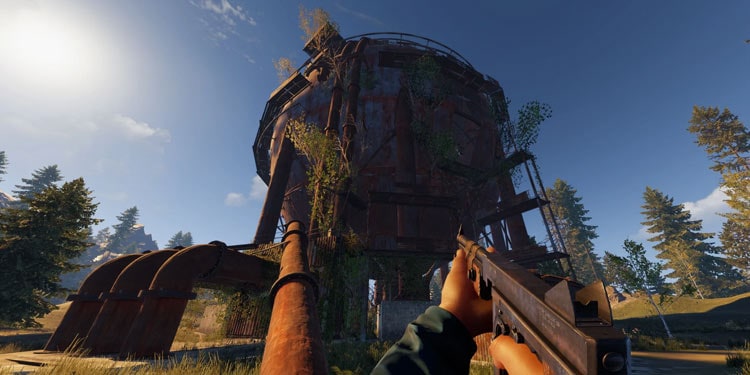 Rust is an adventure/ survival game where you'll have to survive from animals and other players in an open world where nothing is yours. Everyone in Rust starts from the ground.
You'll spawn on a stranded beach with a stone and a torchlight. You basically look like a caveman carrying a stone in his hand.
The goal is obviously, to collect different resources such as woods, stones, and metals and build a base. You can also craft different weapons, medicines, and clothes. However, the more important things are finding food and water.
You slowly move forward, building bases with stones and woods, crafting stone axes, making an unbreakable fortress, and carrying advanced firearms. You'll also encounter a lot of people in this game. However, the people aren't really nice in this game and will almost always try to kill you.
If you die, you'll lose everything that you're carrying. But you can always continue with the things you have on your base. But be careful, as players can always raid your base and take everything from you.
And when you lose everything, you start with a stone and torchlight once again, which feels a lot more awful than it sounds.
The Witcher 3: Wild Hunt
The Witcher 3 is one of the best RPG games, which has a lot of action and adventures, wrapped with a vast open world and tons of character development.
You play as a witcher named Geralt from Rivia, explore the lands, visit different towns and slay all kinds of monsters with your long sword. You'll be equipped with two swords for killing both humans and monsters.
During your journey, you'll meet various NPCs, will be able to have conversations with them, and accept their quests to earn exp points and golds.
Gold can be used to upgrade your weapons, purchase items, armors, and craft powerful items. As you level up, you'll be able to unlock different abilities.
You'll also be able to see what kind of monsters you're facing and their weaknesses by using a feature called bestiary. This helps you to be prepared against stronger opponents beforehand.
Based on the choices you make during the missions, you'll be able to enjoy different endings each time you play the game.
Yakuza: Like a Dragon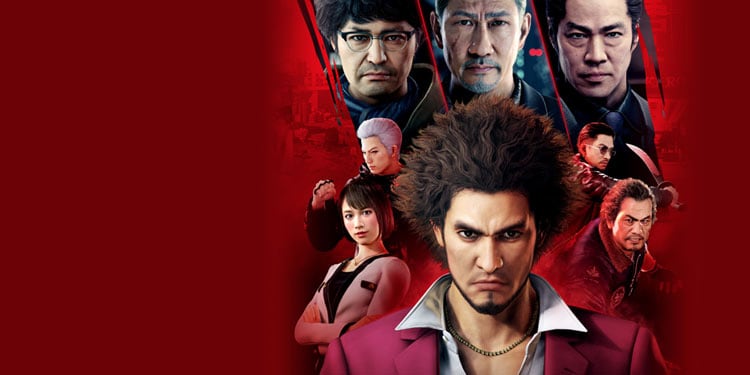 Yakuza: Like a Dragon is a Japanese RPG game that will take your breath away with its brilliantly designed gameplays and superb and smooth animations. It is based on the Japanese yakuza culture and focuses on our protagonist trying to get his revenge and uncover various secrets.
The gameplay is composed of main and side quests. The main mission mainly consists of exploring the city, fighting bad guys, and uncovering secrets as you move forward. And the side quests are a bunch of random activities you can complete to get additional rewards.
The combat system in this game is unique, where you fight other gangs in a turn-based battle using various abilities and weapons. It also has some magical elements in the battle, such as you can breathe fire and carry an electric bat.
Also, it has various jobs (similar to classes in RPG), with each job having different special effects and abilities in combat.