It Takes Two is amazing. It has incorporated action and adventure elements into something beautiful, and fans are going crazy over it. The game takes you on the journey of a lifetime. Trust me, it will be the best co-op game you've ever played.
About the Game
The players choose one of the two main characters in the game, Cody and May, a not-so-happy couple on the verge of divorce. They somehow turn into walking and talking dolls because their daughter doesn't want them to get separated.
Now, they must overcome various challenges and difficult missions to get their real body back.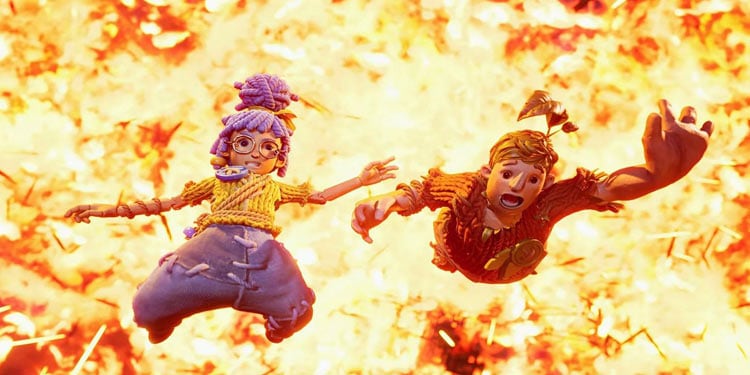 The game is a beautiful mix of adventure and action, packed with an amazing story and gameplay. The missions are challenging yet very fun to play. Throughout the game, the two players must either sync their actions together or provide support to each other to complete a specific task.
There are many occasional fun things to do, such as gliding through the obstacles or riding giant insects and animals. One moment you're fighting an evil toolbox, trying to bring it down, and you are hopping around in a snow-filled environment in the next.
Whatever it is, it does feel good to see when these characters come together as a couple as the game progresses.
Can You Play It Takes Two on Split-Screen?
It takes two is a game that takes full advantage of the co-op feature. That being said, you can enjoy the game with one other person either online or locally via the split-screen feature.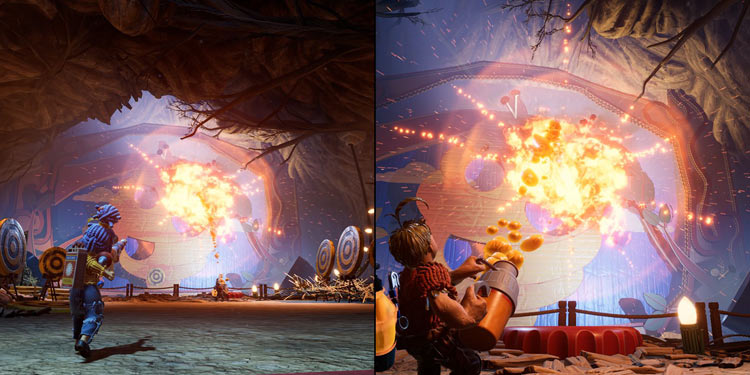 To enable split-screen in It Takes Two is actually a piece of cake. All you need to do is select "Play Locally" option after you launch the game and connect the second controller to your console.
Now you'll be able to enjoy It takes two with your partner or a friend sitting next to each other.
Frequently Asked Questions
Does It Takes Two Support Cross-Play?
Unfortunately, no. Although it runs on all major platforms, it does not actually support cross-play between different platforms. That means if you're playing this game on a PC, then you won't be able to play with friends who play on Xbox or PlayStation.
It does support cross-generation, though, meaning you will be able to play with your buddy who has the same platform as you but a different generation. For example: PlayStation4 & PlayStation5, or Xbox One & Xbox Series.