Choosing what to play from thousands of puzzle games on the app store can leave you hurting your brain instead of giving a healthy exercise. I have assembled twelve of the Best iPhone puzzle games to tackle this problem and let the love of puzzle games flow in your brain. These puzzle games are good for unleashing your creativity and helping increase your deductive skills as well. 
Best iPhone Puzzle Games
Some puzzle games are minimalistic, whereas others create beautiful artworks combining colors with puzzles. Nevertheless, every game is unique in some ways. Below are the twelve best puzzle games for smart iPhone users out there. 
Monument Valley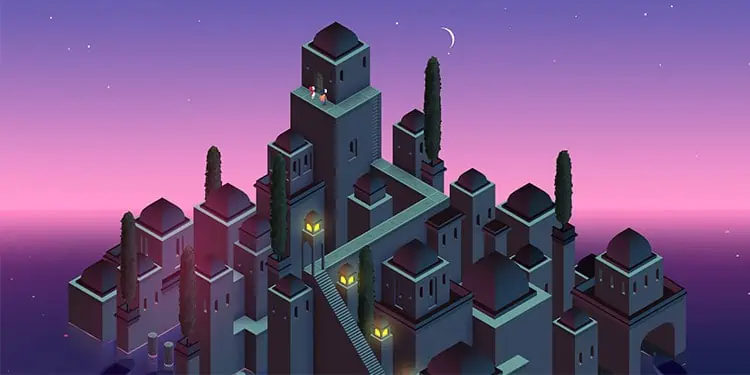 A relaxing puzzle game that uses optical illusion in an isometric world. Your goal is to reach from one point to another, crossing a different puzzle platform in front. You can rotate the whole arena horizontally(sometimes vertically) to reveal a new path because the optical illusion is based on impossible objects, and you can connect two separate paths of different heights.
Published and developed by Ustwo Games, Monument Valley won a 2014 Apple Design Award for its beautiful visual and sound design. Mount Valley is a perfect game for users who like to experience zen-like games. It's short and sweet, and you can complete this game in one sitting. 
If you are completely mesmerized by its art direction and want more, you can also purchase Monument Valley 2.
The Room Three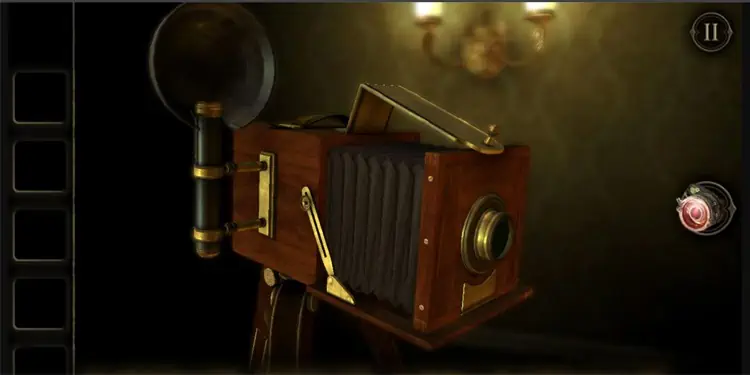 Set in a dark and mysterious setting, The Room Threes takes the journey of The Room series in different directions adding lore and storyline with multiple endings. Unlike its predecessors, Room three provides an additional lens to manipulate real-time puzzles by changing space-time viewed from the lens piece. 
Room Three expands the horizon of Puzzles by literally thinking outside the box. The Room series was first based on different contraptions that revolved around a box full of puzzles. The game progressed by hiding keys inside clever contraptions, and in Room three, we moved from one room to another, solving mysteries of the place.
Its photorealistic visuals with dark ambiance and its mystifying objects raised my curiosity and kept me hooked to the very end.
Framed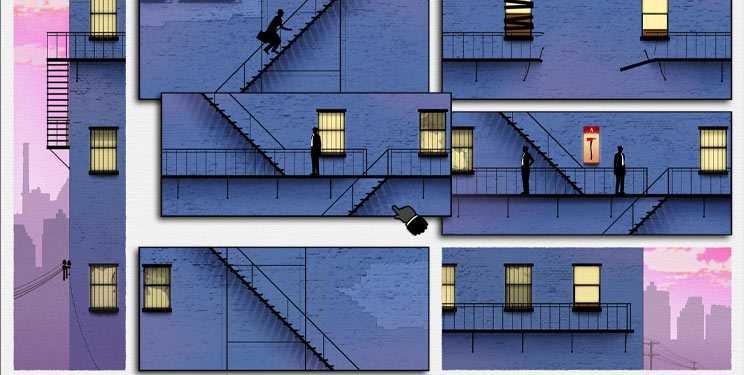 It's a new creative twist on puzzle games where the story is presented in a comic strip style, and your job is to rearrange the comic panels to escape enemies' clutches. It's a fantastic noir-puzzle game to indulge in portraying people in silhouette style with noir-style background illustrations. 
Developed by Loveshack and published by Noodlecake Studios, the game won multiple awards in 2014 for best narrative, visual design, and puzzle game. The story unfolds with the completion of each comic strip as you run from cops by sneaking away or knocking them out to pave a path into the dark alley or corridor of a building. 
Framed is a must-play for people who loves film noir and are into puzzle games. Instead of solving crimes like a true detective, you solve your character's problems and find out the truth behind the cops chasing him.
ELOH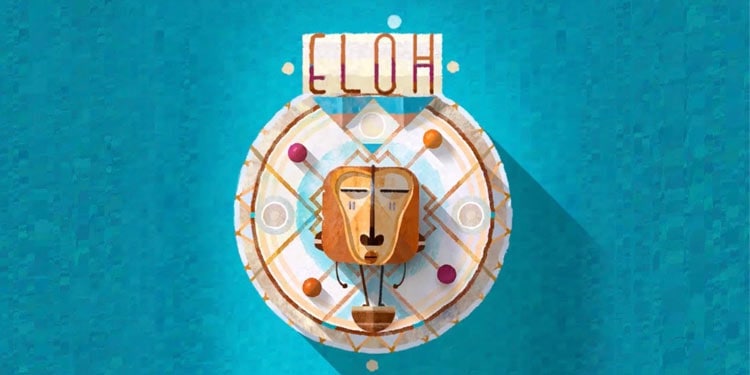 Eloh is anything but an average puzzler. It's a classic puzzle game where you drag a bunch of cute blocks to deflect seeds of sounds into its receptacles. The idea here is to perform a series of soothing sounds for your ears that are a pleasure to hear. 
Hiding beneath the puzzle is its sonically beautiful sound beat that you can create and experiment with by dragging each block to deflect sound seeds. These sound seeds then come in contact with blocks that resonate with each tick to produce cache music.
Although ELOH is a puzzle game, it just wants you to enjoy the audible pitter-patter of its sound beat, rewarding you with its beautiful rhythm of base and Metronome style beat.
Lumino City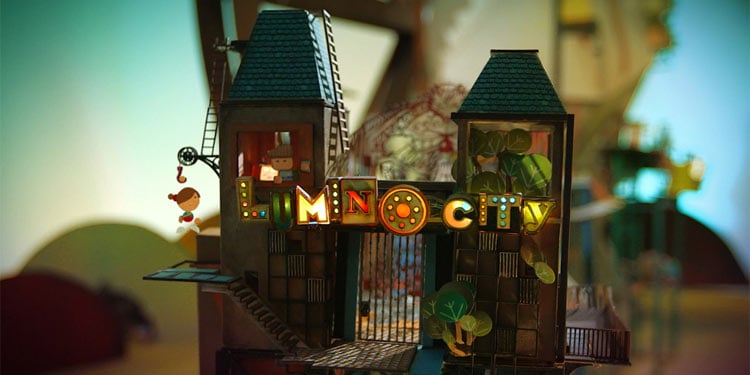 Lumino City is an award-winning handmade puzzle game developed and published by the State of Play Games. It's a charming environment puzzle game where everything except characters is handmade and brought to life with stop-motion action. Solve a series of puzzles and pave your way to the top of Lumino City to find your grandfather.
Lumino City has creative ways to build a world where everything is connected to solving puzzles. Putting back the broken pieces of the puzzle makes the paper world go around; piece by piece, you mend the world to make it better. Experiencing the story through puzzles has never been so flawless and so mesmerizing from its visual perspective.
Lara Croft Go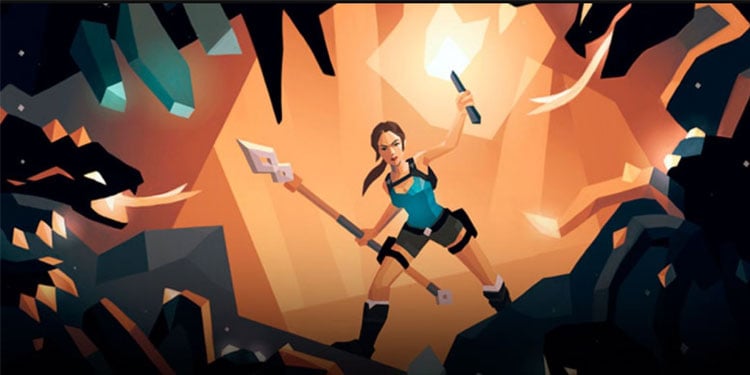 Lara Croft Go is the puzzle version of the exploration game where you unravel the mystery of ancient areas ranging from old runes and temples to jungles. The game is more of a turn-based strategy played in a grid-based arena where you take turns with enemies and traps along the way. 
Experience adventurous puzzles as you disable traps, learn enemies' moves, and move through hazardous environments. With more than fifteen puzzles grouped into seven chapters, you have plenty of challenging puzzles and various enemies with unique moves.
Mini Metro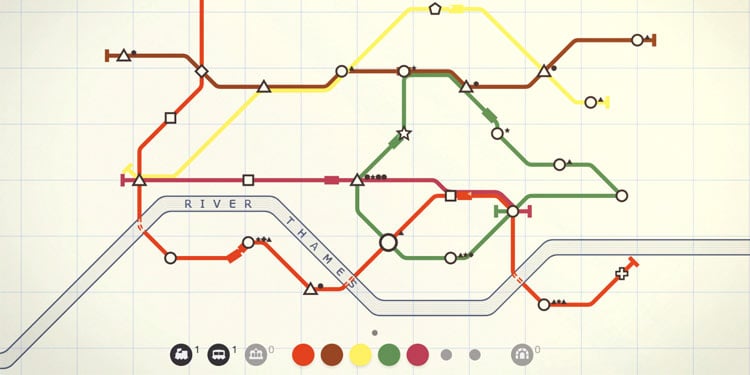 You get a job maintaining a metro station, and your task is to keep the metro flowing. It's a colorful game of connecting lines that portrays the complex metro network simply and elegantly.
Your object is to design a metro network between the flat geometric stations by connecting lines for passengers to commute. It's a simple subway simulator that gets more challenging with the completion of each stage. A new metro station opens to raise the complexity, and drawing efficient lines for passengers to commute is the key to Mini Metro. 
You Must Build a Boat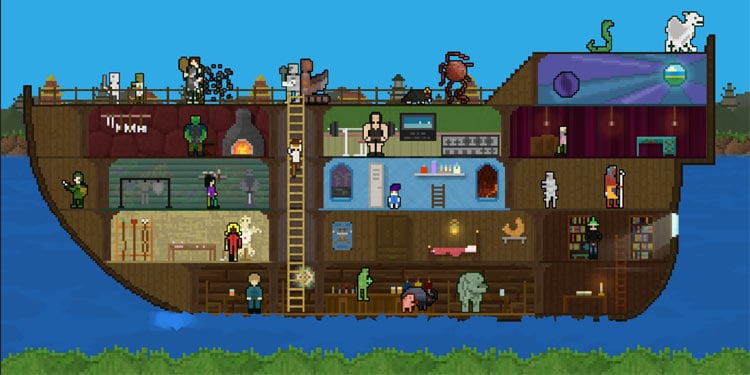 Do not get deceived by its pixelated graphics and simple gameplay mechanics. You Must Build a Boat is more of a puzzle game than an adventure. Instead of building a boat, you go on fighting enemies in the dungeon to recruit helpers who will help you build a boat. 
The puzzle mechanics are engraved into the endless runner, which is the core of the game. You run through dungeons and fight enemies matching the identical symbols in a grid to attack and defend against these enemies. Comp
Let's quest and recruit workers to build workshops and strengthen your power level.
Baba Is You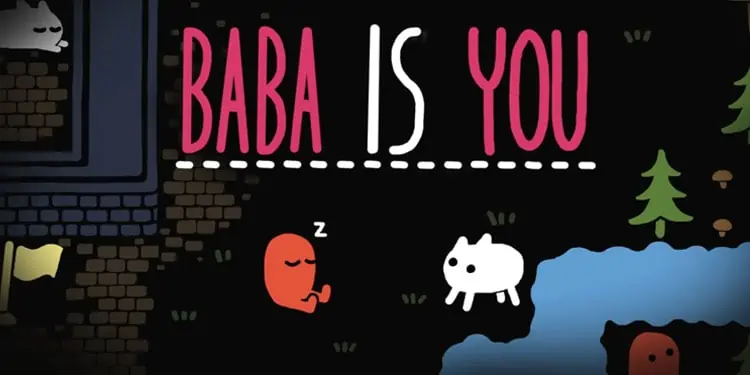 You can change the game's core by changing blocks of commands. Baba is like a barebone of a simple game turned into a puzzle game. With the right command, you can pass through walls, stand on lava, or do basically anything. The challenging part is to put together the right command by pushing object code to act accordingly. 
Baba adapts to the old block-pushing puzzle game innovatively. Linking object names such as a wall, flag, and fire with other nouns and verbs to change the game's core makes Baba is You really puzzling.
Every object has its word connected by its operator, and changing the output of one operator can change the whole meaning of the game.  To reach the next level players need to touch the flag at some level.
It gives you the freedom to change the attribute of the flag as well. For example, by changing the FLAG block to WALL in the sentence FLAG IS GOAL, you can reach the next level by touching any walls around you. 
The Witness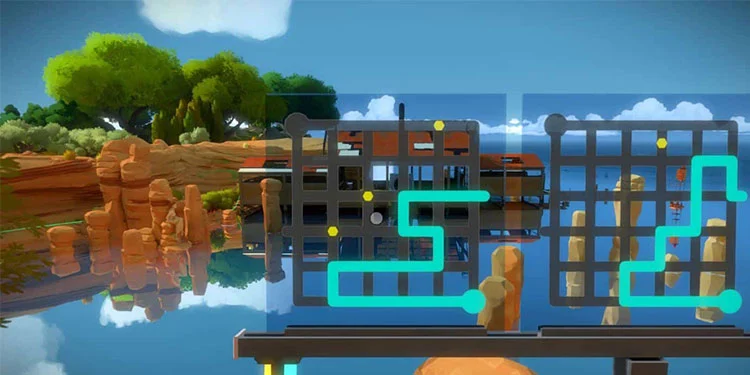 The best puzzle game of all time is now on the apple store. Explore the beautiful scenery of a strange colorful island while unlocking hidden areas by solving a series of puzzles presented on grid-based panels. 
You have no memory of your past and how you got here. The game just throws you into the island, and it's your task to give meaning to your journey. The Witness is one of the best puzzle games that make use of environmental puzzles where you must think outside the box and solve mysterious puzzles the island has to offer. 
Tetris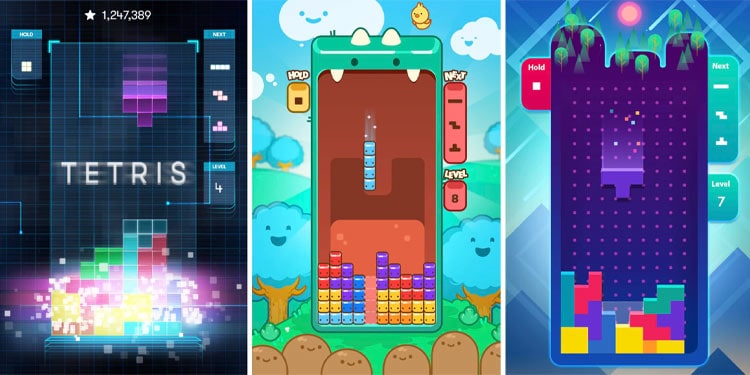 The world's most iconic puzzle game is here to stay with new multiplayer features. You can compete against hundred players in Tetris royale to become the last one standing or simply beat your previous high score in a single-player match. There is also an endless mode like the classic Tetris. 
Tetris provides a bunch of features, such as joining a team to share common goals or challenge one another, daily challenges with exciting rewards, and customizing your Tetris game to give more personal touch.
Gorogoa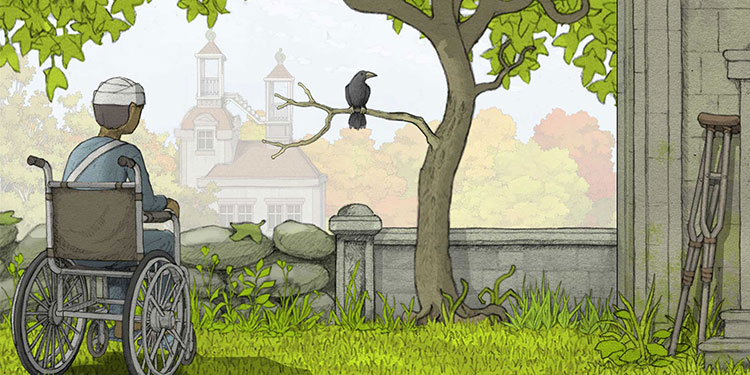 This game is something uniquely wonderful to experience. Its handcrafted world moves with each panel flowing the storyline from one panel to another flawlessly. The game works like an interactive visual novel from that of a beautiful children's book, and I loved how every story is crafted with puzzles to solve.
The game is played by zooming in and out of the illustration of each panel and combining each frame into a complete illustration. The game premise is simple, but its creative execution and art style make it stand out from any other typical puzzle game.