Horror games are a great way to get your adrenaline going. They also provide us with an exciting and suspenseful gaming experience. Many of these best multiplayer horror games on steam are hard to find. And searching for the right one can be troublesome and time-consuming. 
Here is a list of best multiplayer horror games on steam. So you can jump right into the playing mode and enjoy. 
Let's dive in.
Best Multiplayer Horror Games on Steam
Phasmophobia (2020)
Phasmophobia is one of the best ghost hunting games of horror. It is about a team finding the ghost and eliminating them for good. Maintain peace in the hunted homes to chase away the evil spirits. If you and your friends want to play ghost hunting games, it is for you guys to play. 
Gather your men and pull your truck inside the basement of the hunted house. Explore various rooms of the house and gather information about the ghost type. Use different tools such as thermometer, raider, spirit boxes, cameras, and torch lights. You can carry two items at once and place them around hunted rooms.
Inspect all the objects around the rooms and focus on changes during your stay. You can communicate with them in writing or ask questions about their past. Place UV lights to keep you safe from their possible attacks.
You must take fingerprints from the house, mainly found in windows and doors. The objectives are given at the beginning, on a whiteboard, and you must complete them. 
Learn the paranormal activities; sometimes, you must rely on your ghost book to identify the ghost. They may carry similar traits and perform common tricks to scare you off.
Your identify the evil spirit and eliminate them before it's too late. Create a strategy to trap ghosts and purify the place. You can trade items in the shop to acquire high-tech equipment for a ghost hunt. 
It offers realistic visual graphics and intense sound effects. Play the game with your friend in co-op mode and carefully watch every action of ghost activity to protect the people from being hunted. Lead your team to successful ghost hunting. Your performance in the session will be evaluated at the end.
The Forest (2018)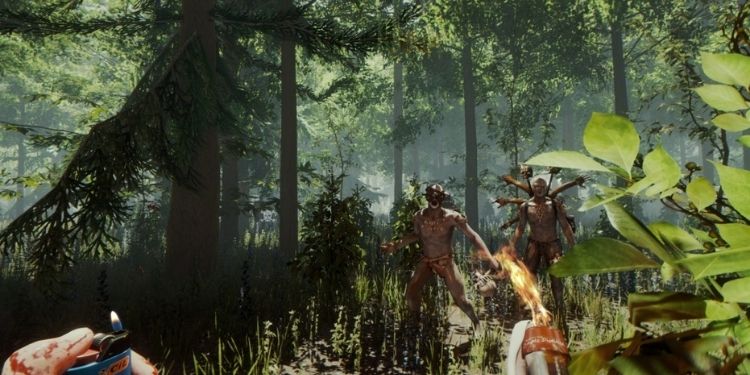 The Forest is an action-adventure game of survival. Crash the airplane; you are onboard with your friends in an unknown forest area. Except for your team, no one has made it through, and you guys have to start your survival journey. Fight against the cannibalistic human-like creatures and find a way to return home. 
First, scavenge around the area, such as suitcases, boxes, and more, to gather survival items. If you discover the remaining body parts, you must craft those items. Hunt animals for food, collect rain waters, fish in the lake, and build a home to stay safe at night. You must cook food and collect drinkable water to survive.
Chop down trees, break down stones, and loot the enemy's base for resources. You must build a fire pit to keep enemies far away from your camp. Manage your inventory and handmade craft weapons to fight against the enemies. Every minute is precious for survival, and you must become productive to increase your chance of survival.
Follow your team and explore different locations to gather resources. Use your axe and lighter in dark places like underground caves. You must complete the mission to increase your character level. Boost your abilities to survive in the harsh environment of the forest.
It offers day& night cycles and has great video graphics. Many enemies exist, such as mutated monsters, zombies, and cannibalistic creatures. You must fight them to survive in the hopes of getting rescued by the government.
It is a great game to play with your friends and survive together in the unknown territories of dangerous monsters. 
Dying Light (2015)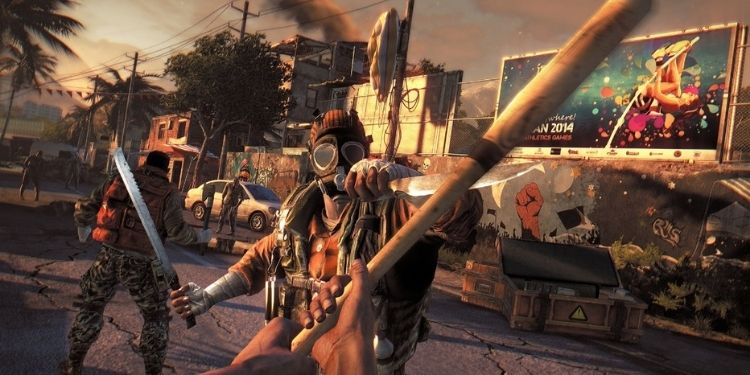 Dying Light is an action-adventure game of zombie survival. Land in the zombie city and starts your journey. Join the tower people to fight against villains and search for the stolen intellectual property regarding the cure of the virus.
Engage in the battlefield to fight against the undead. Earn the tower people's trust and get involved in the ongoing war between two gangs. 
Play as a survivor and stay alive. Unlock the secrets of the world and complete your task. The main mission is to survive and destroy the undead. Loot the abandoned building for weapons and items. You must interact with other characters to get missions. Focus on primary objectives and avoid unnecessary fights against the undead.
Follow the air drops to obtain injections and other locked boxes to acquire rare items. Explore the various parts of the maps, and you can mark a location to reach.
Encounter different species of zombies, each having unique abilities and attacking speeds. You will be under constant pressure from different gangs. Try to achieve various skills and abilities to face close combat.
Use knives, swords, pistols, rifles, fire guns, and more. You must use your parkour abilities to run, jump and climb to the highest building. It will help you to escape and avoid fatal attacks from enemies.
Upgrade your various weapons and physical abilities. Focus on the surrounding environment and use the landscape to your advantage. Mix your fighting techniques on the battlefield.
There is a day & night cycle, where zombies are more aggressive in the nighttime. You must light UV lights around your surroundings and rest on the bunker.
Overall, it has great video effects, soundtracks, and voice effects. You can play a solo story campaign or focus on co-op mode with your friends. 
Dead by Daylight (2016)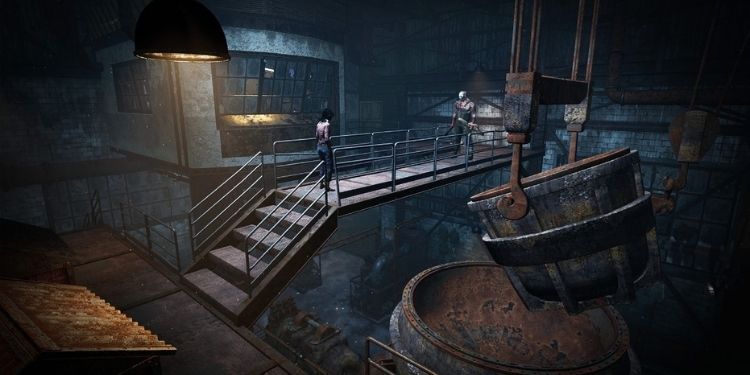 Dead by Daylight is an action horror game. There are a total of five players: one is a hunter and the other an innocent. If you want to challenge your friends in the death match, it is for you to play. The winning conditions are different for those roles. You can choose the role in a public survey, but the role is assigned randomly in the private one. 
Select a map and randomly spawn in a location separated from each other. The role of the hunter is to hunt, and the innocent is to survive. Each session lasts up to ten minutes. Survivors must run and escape the killers, and the killer must chase to kill the survivors. The situational awareness factor is the key to winning the match.
Playing as a survivor, you must run, hide and avoid the killers at any cost. Help other survivors by giving out the location of the killers. At least one survivor must be alive to win the match. Seek a safe place to hide and do not make sounds, or the killer will find you. You must quickly run before the killer hits you and place a wooden blockage to slow down the killer.
The Killer has to select a weapon and abilities to hunt down the survivor. Trace and track the survivors to kill them. Attack multiple times to make them unconscious. You must hang them into hooks to torcher and deliver the final blow. You must eliminate all the survivors to win the match.
Customize your characters and increase their level to unlock different achievements. The killer will be playing in first-person mode and survivors. It offers violent video graphics and creepy soundtracks. Both group players must read each other's minds to win the match and take advantage of the map.
Don't Starve Together (2016)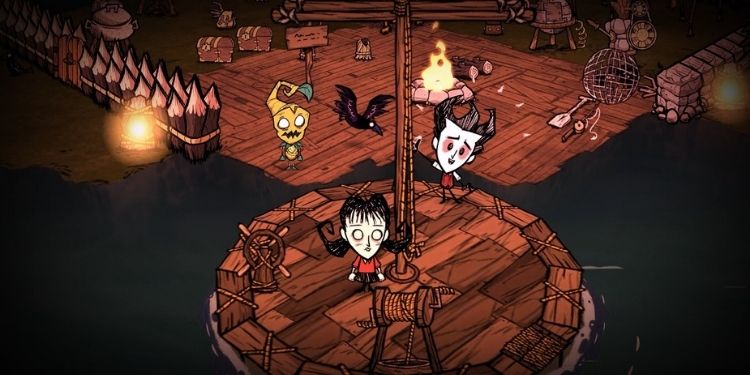 Don't Starve Together is one of the great survival horror games. Teleport to the next dimension and start an adventure for survival. Play the role of the skeleton and start playing. You can invite your friends to tag along and stay together. There will be many hidden threats, ancient mysteries, and unique monsters. The main aim is to complete the missions, uncover the secrets, and expand your base. 
First, start collecting resources to build your base. You will chop down trees for woods, cut grass, big rocks for stone, a bone from dead bodies, and more. You must craft the weapons to survive in the wilderness world. Find foods and hunt enemies for meats. Build a fire pit at night to protect yourself from different monsters, and you can cook food too.
Explore various parts of the map to gather necessary resources. Fight against yaks, pigs, bats, and other creatures for resources. You can burn trees and light a torch to guide yourself in the dark. Follow the path to travel across deserts, lakes, ancient lands, green places, and more. Manage your inventory to collect resources.
Discover the world's secrets and find rare items to expand the base. You can build modern structures and machines to process the items. Complete quest to earn exp and earn rewards. You can train and keep pets on the journey. Eat food and drink water in time to maintain your health.
There are countless threats and enemies you will encounter. Join in the community events and keep reserved resources for coming challenges. You can play the game solo or play with friends and other online players. Managing resources, defending your base, and surviving are hard as you progress in the game.
Unturned (2017)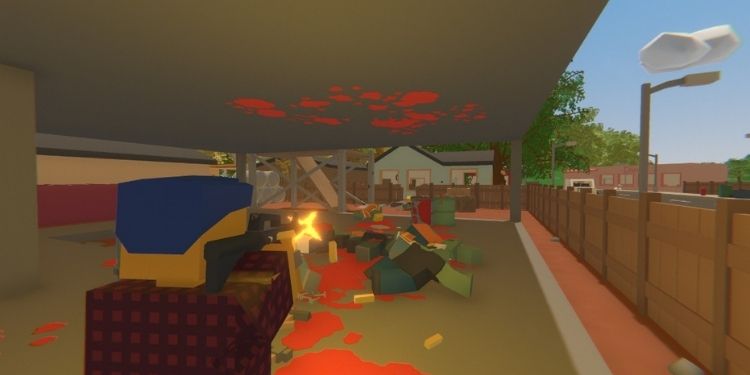 Unturned is an animated free-to-play multiplayer horror game. Stay alive in a world full of undead. There are few remaining survivors after the zombie apocalypse.
Create an alliance with other humans or invite your friends to survive the chaos together. The main aim is to live longer and see the net sunlight. There are countless possibilities; you can do freely and accomplish different quests. 
Playing the role of a human, you must fight against the zombies and protect yourself from being undead. Lead your men to the fighting ground. Build your base on a suitable location and attack other players for loot.
Create a distraction to run away from the horde of flesh-hungry zombies. Or you can attract them to perform mass killings. Use your sneaky moves to kill them. 
Being a zombie, you must hunt down every breathing creature for meat. Plan your strategies to attack humans and think of possible ways to reduce the casualty of the undead. You can plant and grow deadly poisonous fruits and vegetables to feed your army.
There are various weapons to attack zombies, and you must unlock them. Explore various map locations to gather resources. Defend your base and help the people in fighting against the zombies.
Team up with other players or become enemies depends on your choice. Upgrade your physical abilities and skills to deal more damage to your opponent. Manage your inventory and select primary and secondary weapons. 
Customize your character and select a map to play. You must know about finding loots and where to look. Accomplish the quest to get the rewards. You must build collectors to gather resources and valuable items.
Using those resources, you need to craft traps, weapons, furniture, machinery, armor, and more. To survive longer, you must manage your health, food, water, infection, stamina, and oxygen bar. 
V Rising (2022)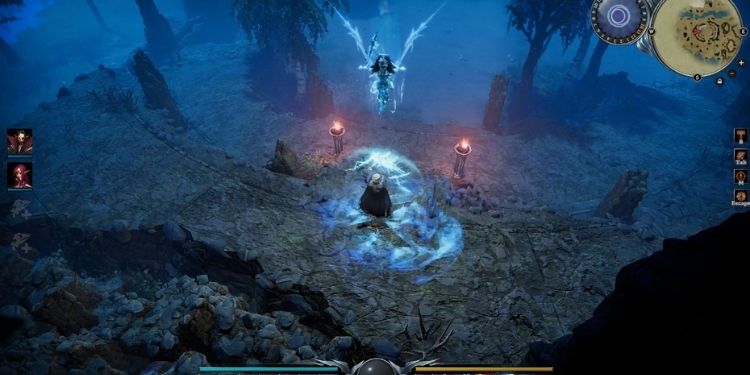 V Rising is one of the great games of vampire and survival. Wake after many decades of sleep in a coffin. Feel the changes around the world and travel vast land to settle. Compete with other vampire lords to create an empire. Expand your kingdom to make it bigger and greater. 
Play the role of a vampire and start your journey to travel in the green land. Encounter different species of monsters such as zombies, mystical creatures, bats, and other vampires. They have special skills and attacking abilities. Defeat them to gain exp and loot resources.
Collect weapons and rare items to increase your abilities. You must unlock different types of abilities, spells, and skills. Equip your character with powerful equipment. Raise your level to the max to become a powerful vampire and influence others. Unlock various treasure boxes to claim rewards and complete missions to increase your rank.
Consume the blood of humans and other creatures to use powerful spells in the fights. Chop down trees, break the rock into stones, and gather other resources to build your castle. You must build it in less competitive areas and protected places. Design your castle form inside-out in your wish and make it unique.
Manipulate humans and make them work for you, using your charming skills. You must explore the different locations on the map and the resources found in that regions.
Customize your character and interact with other characters. Gain acknowledgment from your fellow members and create large dark armies. Discover deadly ancient techniques and become a powerful vampire.
Unleash your superpowers and mastery over skills. Create the greatest vampire nation and defeat all your enemies. 
Deep Rock Galactic (2020)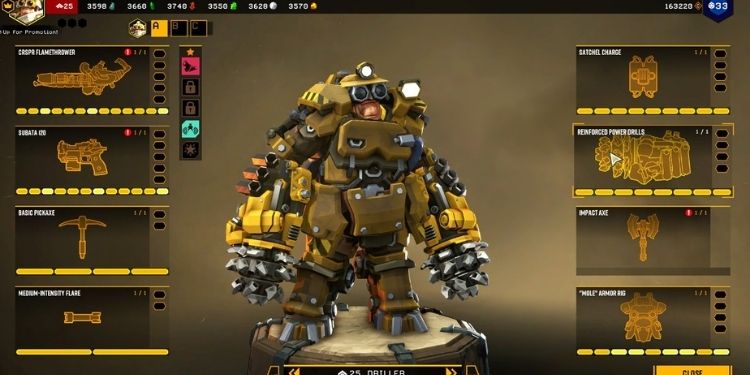 Deep Rock Galactic is one of the great adventure shooting games. Choose a character and start your journey after landing your battleship. Enter the dark caves and light them using a green flare. Travel in the depths of the dungeons with your companions and complete the mining mission.
Explore various parts of the locations. Locate the mines and minerals using the geographical map. Collect them and store them in your robot companion. Fight against mutated creatures such as flying mosquitoes, spiders, and more. You will be facing hordes of enemies,
Use barriers to stall enemies and fire machine guns and other weapons to kill foes. You must run to the extraction point, back to the ship. Do not jump into the unknown territory, or else you will die. Take advantage of your surrounding environment and apply your fighting techniques on the battlefield.
You will find main missions and regular community challenges in the game. You can play solo mode or invite friends to play together. You can change the game mode according to your gameplay level. Overall, it has great navigation,
There are four characters in total, and each has unique abilities. Customize and create your unique character. You are adding a variety of powerful skills, cosmetic items, and rare types of equipment. You can even trade items in the headquarters base shop.
Killing Floor 2 (2016)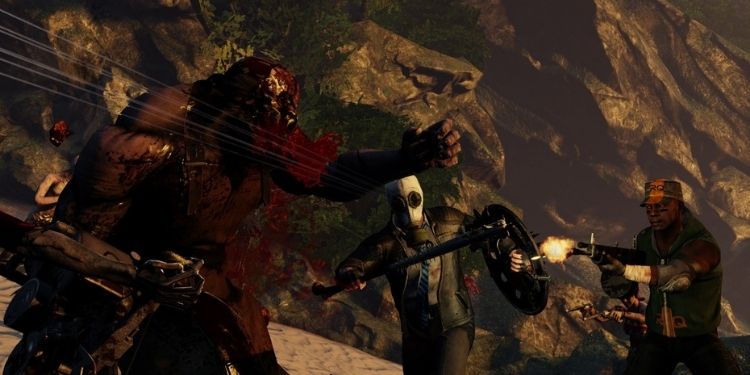 Killing Floor 2 is an action shooting game of zombies. It is a continuous series of part one, Killing Floor. Teleport in the unique world to battle against the undead. Survive the endless hordes of zombies to move on to the next stage.
Pick a character before starting a match and get the firearms. Beleive and keep faith in your team to survive the massive waves of infected creatures. 
Create your elite team to fight against the zombies. Spawn in a map and hold your grounds and protect yourself. The system provides weapons according to character pick. Grab your guns and fire bullets like rain toward the zombies. You must target for a headshot to deal more damage.
There are many stages, and each one has a unique design. You will encounter various zombies, each with special attacking abilities and speed. Some of the zombies are difficult to kill. Reload your weapons to keep on shooting non-stop. You will receive a high-tech firearm at later stages that are powerful to blast massive numbers of enemies.
Customize your character and give it a different look. Earn XP and battle points to increase your level. Unlock various abilities to increase the damage. You must revive your teammates if they are down and use medkit to recover your health.
Explore various maps such as mountains, forests, facilities, and more. There will be blood everywhere, covering the entire landscape in blood. 
It has great video quality and soundtracks. You can enjoy the slow-motion action effects. It has ammo reload point and nice navigation. Your performance is evaluated at the end of the stage.
There are many game modes you can play with your friends, such as online co-op, PVP, singleplayer, and multiplayer.
The Dark Pictures Anthology: House of Ashes (2021)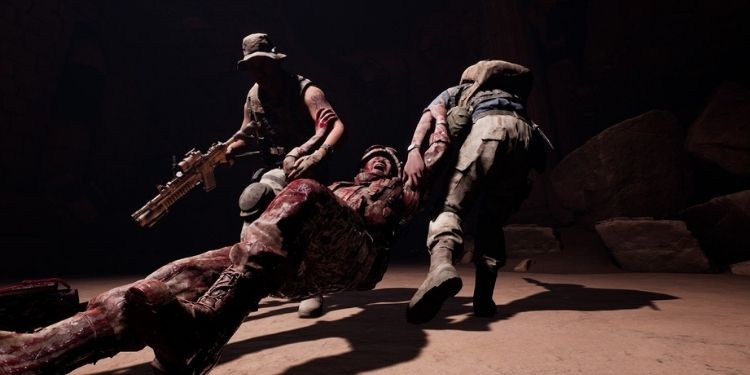 The Dark Pictures Anthology: House of Ashes is an action shooting and target game. It is about an ancient kingdom buried under the desert of Egypt. Fighting battle with enemies soldiers, they all fall inside an old temple.
And it is the beginning of the end. There are many mysteries in the place. One of the terrifying is that unknown creatures are hunting for the armies. 
Play as a team and survive to get out of the place. Unlock various doors of the temple and search for your teammates. Become friends with the enemies' soldiers to survive together. You must garb your weapons such as guns, dynamites, and bombs to kill the enemies.
Explore the various location of the kingdom and uncover its secrets. Survive the attack from the vampire enemies and shoot them down. These creatures are hard to kill, and you must avoid them at any cost.
Gather clues and hints to find the escape route. Ready to lose comrades on the way and reorganize to make a plan. Make your way through the horde of evil creatures. They hunt you, but you must remain strong and strike back at them.
The main aim is to exit the ruins successfully. You must team up with enemy soldiers to battle against the common foes. It offers story-rich content with a beautiful voiceover. Furthermore, you can enjoy watching the high-resolution graphics and hearing the great soundtrack.
DEVOUR (2021)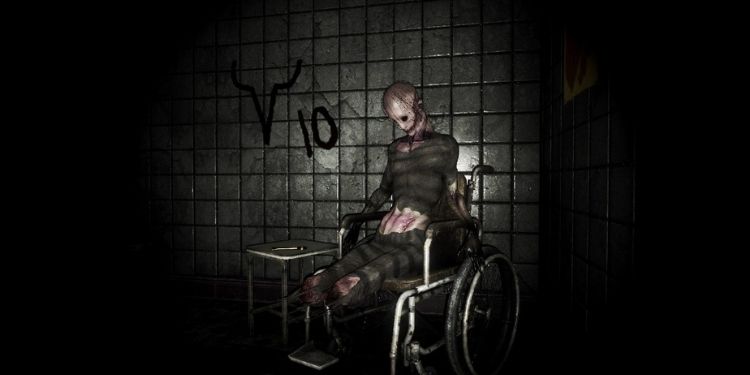 Devour is a survival horror game of hunting demons. Customize your characters and select a map to play. Battle forms the positive side and defeats the demons. Purify the evil-possessed bodies and fight against the demons. The night is the perfect time for demons to hunt humans, and protecting them lies in your hands. 
Build a strong team to take the challenge of eliminating devils. It's a fight between you and demons. Either live up to your reputation or get imprisoned and killed at the hands of the demons. Search for the possessed bodies in every house for ritual purposes.
You must prepare all the necessary items to perform a ritual and defeat the demons. Collect fuels, blood, goat, bushes, and more. You must select a place to draw a magic circle for the event. Lure the demons in the place and perform the execution ritual to eliminate the demons.
There are various maps that you can play with; each of them holds a different devour, and purifying methods will vary. If everything goes perfectly as planned, the session can end in less than half an hour.
It is one of the great games to play with friends and engage in demon-hunting sessions. Customize your character and try to clear each stage in less time than possible. You must select the difficulty level matching your gameplay. There are many game mode options you can choose to play.
SCP: Secret Laboratory (2017)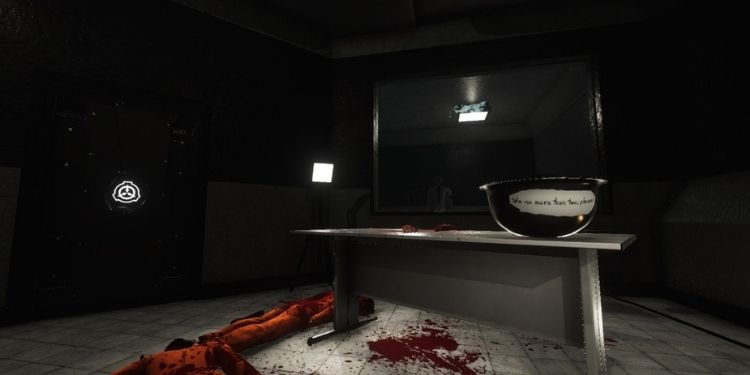 SCP: Secret Laboratory is one of the best sci-fi survival horror games. There is chaos in a research facility, and many experiment specimens roam freely. Select a character to play, such as MIT, SCP, and D-class. Each of them has unique abilities and skills. Randomly spawn in an unknown location inside the facility. 
Playing as SCP, they are the monsters and target anybody in front of them. Their aim is to absolute destruction of living beings. Every SCP is different from each other and has unique abilities.
MIT is the security forces, and they are responsible for guarding the scientist. Protect the facilities and attack other enemies. The main goal is to transport the human cargo to the destination place. Use weapons such as bombs, grenades, knives, rifles, and more to deal with enemies.
D-class is the prisoner, and they are focused on escaping the facility. On the way, hack the doors to unlock and fight against enemies. They must kill a scientist before running away from the place.
Clear missions, claim rewards, and earn experience. Focus on winning the session and fulfilling the objectives. It offers a high definition of visual effects details and soundtracks. Furthermore, it is a very stable game, and you can invite your friends to play co-op mode.
Left 4 Dead 2 (2017)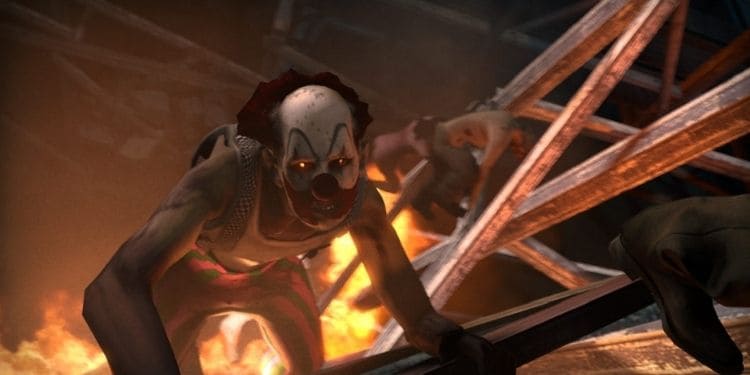 Left 4 Dead 2 is an FPS co-op multiplayer zombie action survival game. It is part two of the series of Left 4 Dead. Continue to survive and travel through the cities of the undead. The post-effect of zombie apocalyptic is just getting started, and everyone must fear the uncertain future. 
Set your destination and march towards your deadly journey across the vast land. You must survive the undead horde and fight against them to protect fellow human beings. Play as a survivor with your three teammates and help each other on the battlefield.
Explore different parts of the world like abandoned cities, dark forests, and more. Defeat the enemies on the way and Collect different weapons such as machine guns, pistols, chainsaws, knives, snipers, and more. You can collect items like energy drinks and med kits to recover the health bar. You must reload guns to fire them continuously.
Customize your character with a unique look. Kill enemies to gain exp and achieve objectives. You can claim rewards and increase the level of your avatar. Unlock various abilities and skills as you progress. You can upgrade weapons and trade items in the shop.
Overall, it has great video effects and sound characters. It is played in the unit of four, and you must invite your friends to join. Planning with friends will boost the gaming experience and have lots of fun. 
7 Days to Die (2013)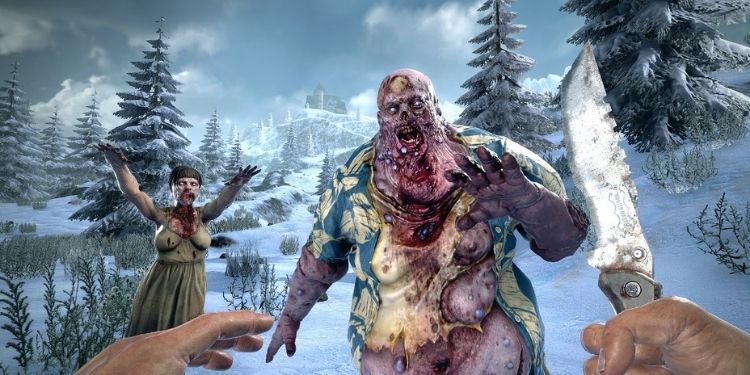 7 Days to Die is one of the great action-adventure games. Undead ruled the world, and humans hid to survive. Zombie apocalyptic destroys the regular life of human beings. Survivors have to stay in fear daily and pray to the gods in the hopes of protecting themselves.  
Being a survivor, you must collect resources such as trees, bricks, metals, and more to build bases. You need to build a zombie-proof fortress to stay alive. Scavenge for quality weapons, armors, and tools with a large distance range. Find buffs and boost your skills. You must create your own kingdom in a suitable location.
Shoot down the zombies and defend your base against the hordes of zombies. Collect various vehicles to explore the world. You must look at the map and mark the lands according to the resources. If you make loud noises, zombies will surround and attack you.
Complete achievements and claim awards. Earn exp to level up your characters. You must unlock different abilities and skills to become a stronger character. There is a day & night circle, and zombies are more aggressive at night. They will come in hordes to attack, and you must use your base to kill them.
It provides many variables to make the game more interesting and fun. You can hunt and farm, ride vehicles, build buildings, craft tools, fight enemies, and more. There are various types of zombies, and they each have unique abilities. Customize your character, weapons, maps, and others.
BIGFOOT (2017)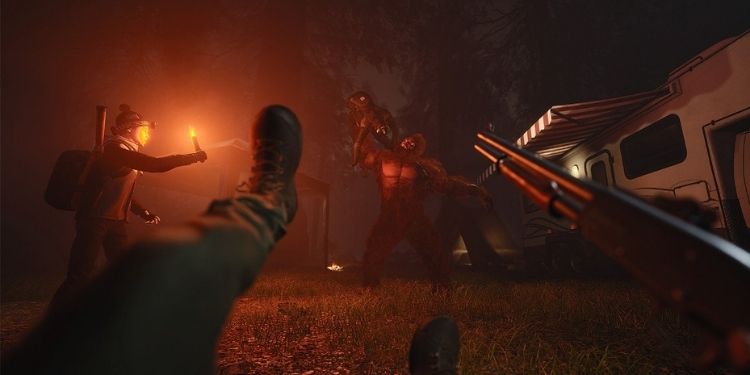 BIGFOOT is a monster hunt adventure horror survival game. It is about a journey to hunt down the mystical creature called the big foot. Many people think of it as a myth that does not exist in real life. Grab your weapons and head towards the forest to find out what is true. Survive in the jungle to track down the monster. 
Invite your friends and start to play together. Your mission is to track down the mystical creature and prove its existence is real. Gather your team and grab your weapons to kill the beast. You must. Build your base and make a fire to keep other creatures away.
Explore the various parts of the forest. Learn about the habits of animals and be careful with the hidden dangers. Lay traps and set the camera to track the creature. Encounter various evil animals and fight with them. Or you will be hunted rather than being a hunter.
Complete the quest and claim rewards. Use instinct, cunning tactics, and tools to increase the chance of your survival in the dark forest. You must use a night vision glass to move at night and a medkit to recover your health bar.
Invite friends to create your team or go solo. The aim is to hunt the BigFoot creature and prove everyone in the village wrong. Your best friend in the game will be the environment of the forest and use them for hiding, avoiding, running, and hunting.