Since the early days of gaming, horror genre has been mainstream among gamers. In recent years, developers are more into developing free horror games.
These games are often designed for multiplayer co-op and competition. Being a player, we have the chance to work together or against each other in order to survive the horrors that await us.
In this post, we're going to take a look at some of the best free multiplayer horror games on PC.
Let's Begin.
Free Multiplayer Horror Games on Steam
Deceit (2017)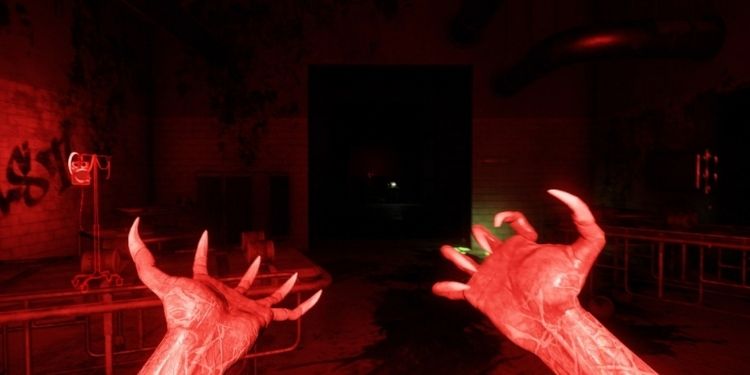 Deceit is a multiplayer action game of survival horror. It is about the scientific research done among the players. There is a total of six players, divided into two groups. One group consists of four innocent players and the next group consisting two called infected.
They both have different winning conditions and battle each other to gain victory. All six players spawn in the same random location of the scientific research laboratory to play.
The role is also generated randomly and assigned to the players. You must collect resources in your inventory, such as guns, ammo, armor, laser lights, and more.
Use the environment in your favor and eliminate others in blackout movements. You must move to safe map areas before the zone closes; if not, you will be dead, whatever role you got.
Playing as an innocent, you must collect all the weapons and armor to defend against the infected. You must move in groups and investigate to find out who is infected in your group.
You can vote them out or shoot and kill them. You can defend yourself using UV lights, cameras, and traps. You must start generators to remove the blackouts. Another way to survive until the end is by getting inside a bunker. You can save other innocent players using the injection to cure the virus.
Infected are the hunters, and they must proceed to take the life of the innocent. First, they must search for blood bags to drink blood. It will help them transform into monsters with super abilities such as speed, strength, huge body, night vision, and more.
You must capitalize on the blackout movements to transform and hunt down innocents. You must kill all the players to win the session. If you can grab weapons and tracking devices, it will give you great advantages. Do not let suspicious arise among other members and drink the blood silently.
Customize your character and give it a unique look. You can select map options before you play. Interact with other players to find out who is infected. Over the session, you will hear the creepy sound of the clock ticking.
Furthermore, it has great soundtracks and video graphics effects. Your performance is evaluated at the end of the match. You can challenge your friends or enjoy playing it together.
Cry of Fear (2013)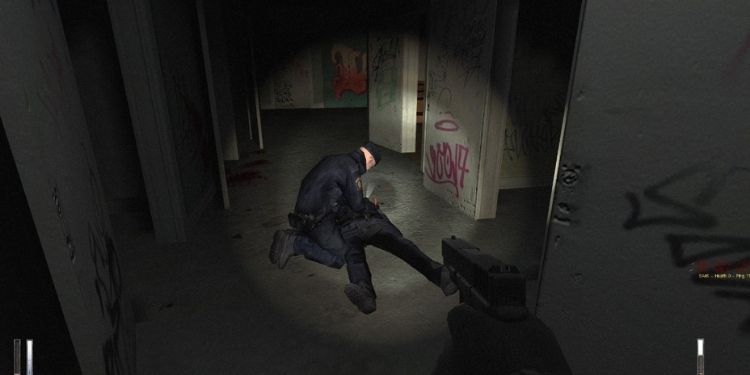 Cry of Fear is a thrilling game of psychological horror. Invite your friends to play together, entering the zombie's world. Go through many mysterious incidents in the dark, cold night.
Even though the world is created in the delusion of the main character, you must fight against zombies, unlocks doors, and solve puzzles. Customize your characters and start your journey to unravel the world's secrets.
You guys will wake up in a strange room in the beginning. Scavenge the place to obtain weapons and information. Follow the leads to complete the missions and track down the evil virus researchers. You must gather information from notices, letters, books, and more. 
Fight various species of zombies along the way. Each of them has special attacking abilities. You can use pistols, knives, shotguns, swords, and other system melee powerful firearms. The enemies can attack you from anywhere and in unexpected ways. You and your team must be ready to counter them in any situation.
Explore various map parts such as underground dungeons, dark forests, cities, buildings, and more. Use your torch lights to see in the dark places. Run through the endless mazes and chased by the hordes of zombies. You can experience many paranormal events.
It has 1900s video graphics, a great story plot, and horrifying soundtracks. Get a hint from the surrounding environment and save your progress in various locations. You can acquire advanced weapons in the later part to find against the enemies.
It is a great game of zombies, and you won't be disappointed playing together with friends. You can also play solo campaign mode. 
No More Room in Hell (2011)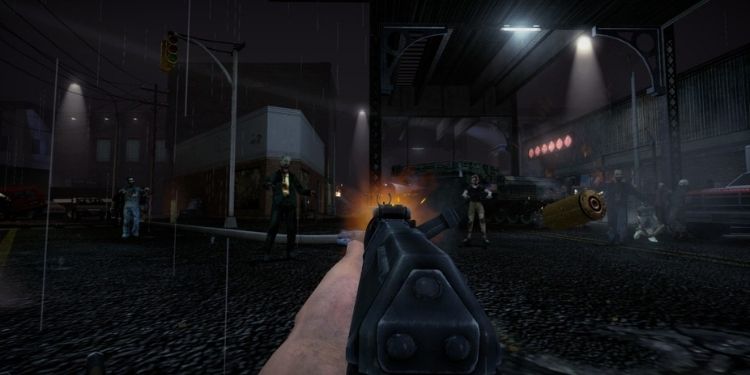 No More Room in Hell is one of the great zombie survival games, and it is completely free to play. Customize your character and give it a different look and after downloading a map, select the server to play. So, don't hold back; invite your friend circle and start playing.
Join the post-apocalyptic world and wander around to survive the zombies' attack. Interact with other players and head off to collect resources to stay alive. Engage in a battle against the hordes of zombies. If you don't have enough firepower, you guys must move on in complete silence.
Use axes, swords, guns, shotguns, and more to kill zombies. You must use your surrounding to your advantage to fight against the enemies, Scavenge abandoned buildings for items and weaponry. Heal yourself and your teammates using a health kit. You can also use energy drinks to recover certain health.
Achieve different types of achievements to claim awards. You can trade items in the shop or with other players. You will encounter tons of undead, and dealing them can be difficult. To kill them fast, you have to target the heads. Increase your rank and score high on the leader scoreboard.
The main aim is to survive and clear the given quest. There are many modes to play; you can play survival, PVP, and more. You can select easy or hard options to match your gameplay. You can also play solo, but playing with friends can be fun. Believe in team effort and dominate the entire session.
Dark Deception (2018)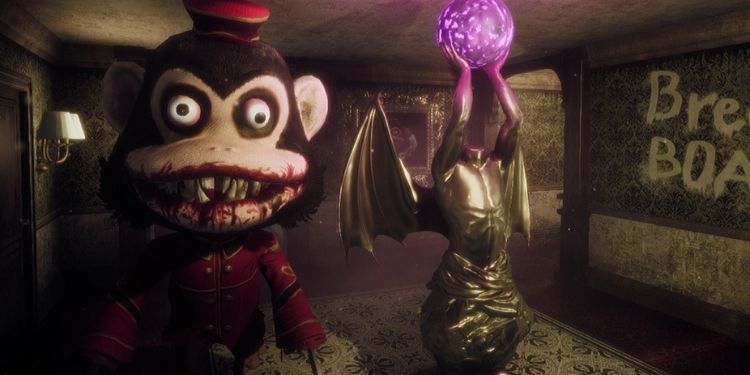 Dark deception is one of the best survival games of horror. Teleport in the unique world and start running for life. Many people have failed to overcome the mazes and died in the process. They have become part of the maze as a crystal. The aim is to collect all the life crystals avoiding dangerous monsters. 
The scary monkey host will allow you to enter the maze, but the exit depends on your survival abilities. Run across the maze with navigation maps showing you the crystals and monsters' location. Your mission is to collect all the crystals and return to the elevator.
The environment of the mazes will change every minute and the location of crystals too. You must remain calm and avoid the monsters. You must make a run if they find you. There are many traps along the way which will slow you down. Most importantly, do not overstay in the maze, or you will be hunted down and killed.
Caught up in the intense chasing, make a run towards the elevator to save your life. Collect various items to use in later stages. You must remember the starting point to finish the stage.
Learn about the environment and take advantage. Complete the given quest to claim rewards. Keep your eyes on the map to find the escape routes. There is a total of four stages, and each one of them is uniquely designed.
Completing higher stages will be difficult for any player. For newcomers, you can learn to play via the tutorial. Run-on locations include schools, underground swages, hospitals, gardens, and more. It is like a horror dream with crazy sounds and scary screen pop-up images. 
SCP: Secret Laboratory (2017)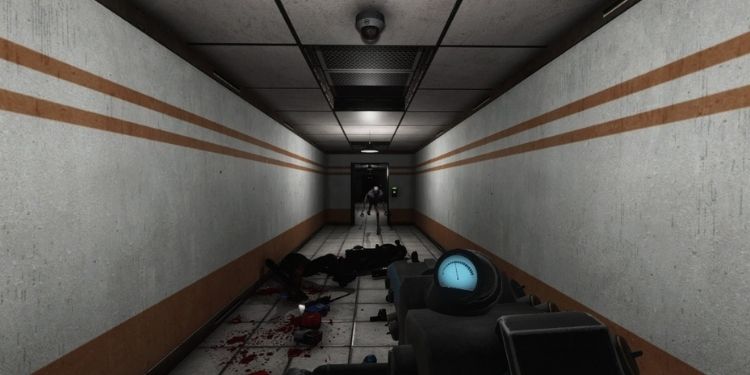 SCP: Secret Laboratory is an action shooting game. It is an imaginary sci-fi story of chaos in the scientific research lab. Choose which side you are going to play from three fractions.
They are MTF securities guys, D-class, and SCPs. Spawn in the facility in randomly generated locations. All have different starting locations, and the main mission is to become the first one to escape the facility. No one knows what awaits behind each door. 
Playing as MTF, they are the security guys of the facility. You must make sure to rescue the remaining survivors from the trapped rooms. Protect and help them to reach the final destination.
On the way, fight against enemies and mutated creatures. Equip yourself with guns, armors, and powerful weapons to battle against opponents. You can win the session if the scientist successfully escapes before other enemies. 
D-class is the human experiment specimens in the research lab. They are anti-groups whose primary objective is to get out of the facility. Collect weapons, defense items, and health kits in your inventory to fight against enemies. To win, you must become the first one to escape the facility.
There are many types of SPCs. You need to select an SPCs and start the play. The SPCs can attack everyone and stop others from escaping. You must defend the routes of scientists and D-class and kill other enemies.
You don't have to compromise; just hunt down your enemies. Killing and reaching the designated location is the way to win the session. It has many powerful system melee weapons.
Learn about the map and move ahead to the destination. Earn XP and increase your level to unlock abilities. You can solo or invite your friends to challenge being at different fractions. You can play together as a single unit. Overall, it has a nice video resolution quality and great audio tracks. 
Stay Out (2019)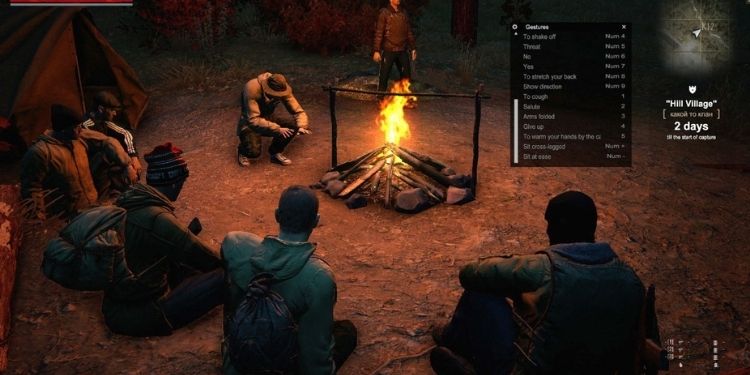 Stay Out is one of the great multiplayer open-world games of survival. There is no safe place in the world. It is full of threats, inevitable events, and dangers. You must follow the principles and rules to stay alive in the wilderness.
Fight for loot and defeat zombies to stay alive. If you are looking forward to having a zombie horror experience with your friends, create a team and start to play. It is a shooting game with action gunplay combats.
Build a team to slay and shoot down the enemies. Survive in unfavorable conditions using limited resources on battlefields. Loot the abandoned buildings to gather resources such as medkits, weapons, and defense equipment in your inventory. 
Use many types of guns to kill enemies. You must manage your health and stamina in the fights. Explore mysteries such as empty cities, forests, volcanoes, and more.
Search for unique artifacts in the Alienation Zone territory. Unlock the world's secrets on the way to adventure and fight against the monsters.
Fight against the zombies and other players to collect loots. You can interact with them and trade items. Complete many quests, including unique ones. The missions of the game are simple at the beginning.
But later on, you have to do various tasks to complete the goal. Similarly, unlock different maps and explore using navigations as the game progresses. It has a character customization option, and you can boost different level skills such as survival, support, and combat.
You must earn exp to unlock powerful abilities. Your performance is calculated at the end of the match. Overall, playing with friends as a single unit is fun to kill zombies and accomplish achievements. 
Hide and Shriek (2016)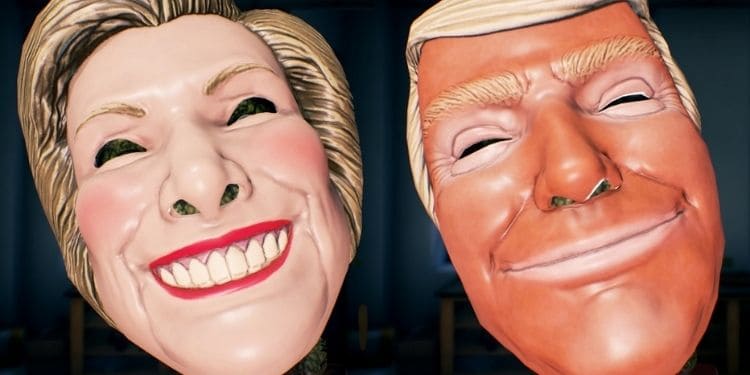 Hide and Shriek is a great PVP battle game of horror. Challenge your friend in the scaring contest. Customize your character, search for worthy opponents or invite others in private server to face in one vs one battle royal. 
You will teleport to the high school to fight against your opponents. Before starting the match, both players are randomly given unique power and are invisible to each other. You must collect the same orbs and place them on your altar to gain points. Search all the rooms and places to find orbs, spells, and traps.
There are two ways to win the match. Either you must scare your opponent three times or acquire high points successfully. You must not reveal your location to enemies and use spells to delay them. You can create a void vortex to make them walk through mazes.
Setup traps at appropriate locations, reading the minds of the foe. You can place them behind doors, drawers, windows, and many other locations. Before playing, you must first learn about spells, objects, orbs, traps, and abilities. It will help you to achieve victory among other competitors.
Each session lasts up to 10 minutes, and you must earn high points to win. You can take the role of scaring your opponents to win or do the task to gain points.
It depends on your play, and you can be on the leader scoreboard after winning multiple matches. It has great video quality and audio tracks. 
Secret World Legends (2017)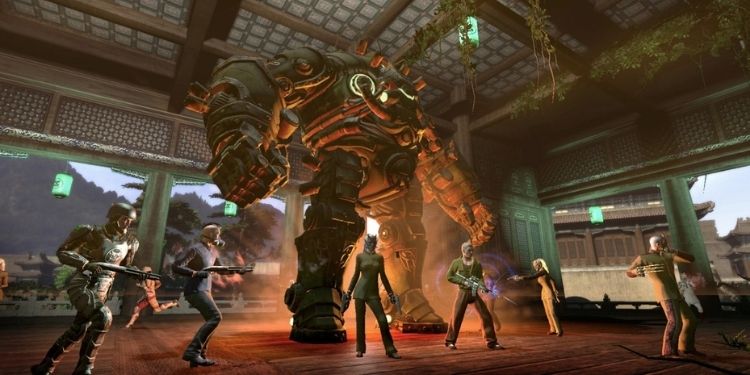 Secret World Legends is a massively multiplayer game of action, adventure, and survivor. Suffer from paranoia and face the ugly reality of the world. Teleport to different worlds where humans have super abilities to fight against evil enemies. 
Learn to control the supernatural powers and try to uncover the world's secrets. You and your team will be experiencing a transformation from humans to superhumans. You must destroy enemies such as zombies, mutated creatures, bosses, and more. They have special abilities to attack and deals damage in a different ratio.
Explore different map locations and discover new things. You must interact with other system characters to get near the goal. They will offer you choices and give you guidance for your next mission. You must collect various items and resources to upgrade your character. Track your health and mana bar while battling enemies.
Use different weapons and abilities to defeat the enemies. You must clear various quests to earn rewards and exp. You can upgrade your skills and abilities to deal more damage. Find trade shops to buy and sell items.
Choose and customize your character from hundreds of options that can suit your gameplay. It is a story-rich content game, and you can find a nice battle effect. Similarly, you can listen to great voiceover with audio tracks. Invite friends to play and complete the adventure.
Tales of Escape (2017)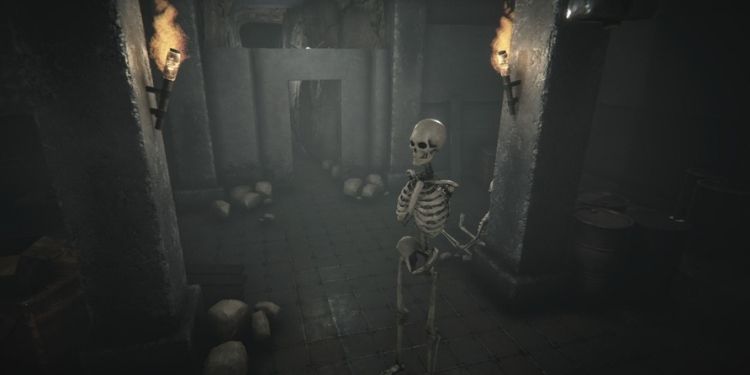 Tales of Escape is one of the best games of puzzle and treasure hunt. Take your team to the old gold mines in search of the greatest treasure. Without the care of dangers, many went instead but failed to come out. Enter the mine from the old hidden back door and get trapped inside. Figure out a way to come back alive. 
Lead your men inside the mine and explore various places in the hopes of finding the long-lost treasure. Collect items, weapons, and defense armor to protect yourself from enemies. You must gather information from the books, notes, notices, and surrounding environment to get out of the life-threatening puzzles.
Fight against the time to solve the puzzles. You must find clues and hints from your surroundings to get the key to the door. Or you can take time to earn experience for next time. You will be doing thoughtful head scratches to get keys. It is worth playing if you are a beginner and the first level only takes 10 minutes.
Maneuver objects around you to create a path. You must press the right password to unlock the doors. Inspect every item and learn their properties to use them perfectly to solve puzzles in different rooms. You must escape the facility as fast as possible to avoid attacks from enemies.
The main aim is to complete the puzzles and discover the escape route. Each room has unique puzzles that demand the next level of thinking. Plus, it has weird and crazy soundtracks with nice video graphics. You can invite friends to solve those riddles together and enjoy playing.
Mist of the Dark (2018)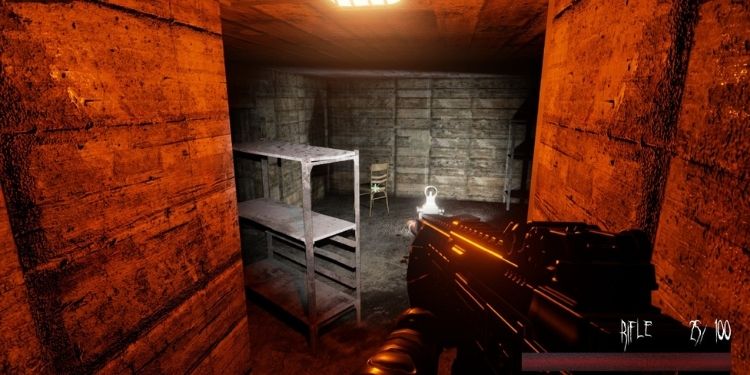 Mist of the Dark is a team action shooting game. Enter the unique dimension to fight against creepy creatures. It challenges your deepest fear and tests your ability to survive in harsh conditions. This game is a battle between soldiers and monsters.
This game is simple to play, and the main mission is to survive. Choose the option on which side you are going to play. Either ""soldier"" or ""monsters""? The choice is yours, and the winning condition differs according to your role. You will never know where the enemies will pop ups on the screen.
Soldiers must take down the mutated monsters, zombies, vampires, and enemies boss. You can use tactics and take advantage of the environment. Explore all the locations on the map and fight enemies. Play as a team, defend and protect each other lives. Use different types of guns to kill enemies.
From the part of the monster, you must scare the soldiers to death and hunt them down. Use tactics to lure and scatter them. It will be easy to hunt one by one than in a group. Being in monster form, you are strong and know about the location of the soldiers.
Run, jump, climb and search for enemies. Use the maps and surrounding areas in your favor to your advantage. You must maintain your health bar while fighting. It has creepy horrifying soundtracks which will give you cold chills. Playing with friends will boost the gaming experience and can provide entertainment.
Infestation: The New Z (2016)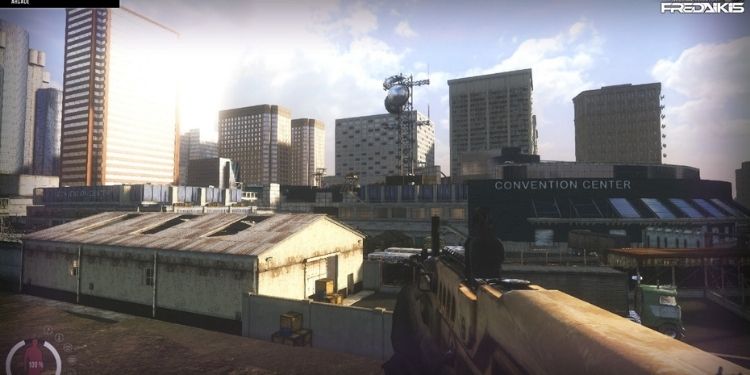 Infestation: The New Z is an open-world multiplayer action-zombie game of survival. Enter the post-zombie apocalypse, Build a base, defend your grounds, and loot others are common pratice.
Fight against undead and other special monsters for game currency and XP. It is one of the best games for online co-op for you and your friends. Kill enemies to survive. Discover the open world and search for other survivors.
It is completely your choice to cooperate with other players or play solo. Travel through the countryside and cities. Scavenge items and resources from abandoned buildings. If you got your team, feel free to do whatever you like. 
Fight against the zombie, other players, and monsters. Some of them are powerful, strong, and very hard to kill. You will gain loots from them and can collect the items in your inventory. Use different handguns, grenades, vehicles, system melee weapons, and more to destroy your enemies.
Explore various map locations, and you must unlock new parts. Customize your character and increase your level. Boost up your abilities to deal more damage fighting enemies. Boost your rank to show your name on the global scoreboard. You can trade loot on several trading platforms with other players.
There are four separate modes of the game under one title name. They are Arcade, Battle Royale, Competitive, and Survival. You can collect items in one mode and transfer them into your inventory after disconnecting the match. Overall, it has high-quality video graphics and sound quality. 
Dead Frontier 2 (2019)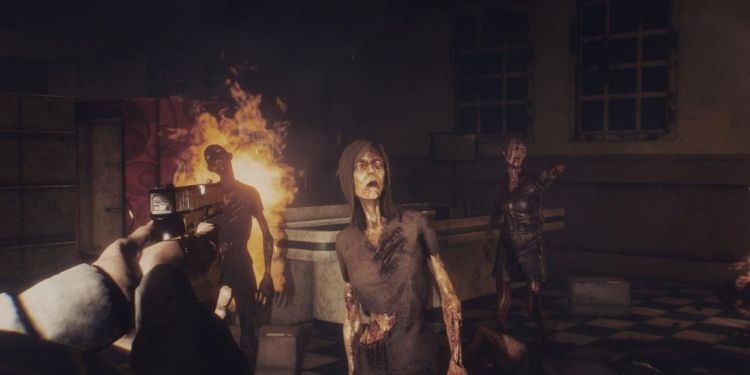 Dead Frontier 2 is one of the best multiplayer horror survival games for zombies. Transfer to the world full of zombies and survivability pretty much depends on individual abilities. Stay alive in the evil society during the zombie apocalypse. 
You will find yourself in a room. You must collect rare items, ammo, and resources in abandoned buildings. There are restricted items, and you need to head shoot the targets. Or use knives and swords to eliminate the enemies.
Killing them will provide you with Exp, and you can level up your characters. As your level rises, you will unlock various skills and abilities. Explore the vast world maps and every corridor. Interact with other players to gather information, and you can trade items.
Complete various missions and claim awards. You will encounter different zombies; each has unique looks and attacking abilities. Mostly, they are creepy and disgusting. 
Customize your game character. Matching your gameplay style, you can add abilities, powerful skills, rare equipment, cosmetic items, and others. It will increase the damage output and can destroy the enemies within seconds.
The game is easy to play. You can play the game as a solo survivor or play together alongside your friends. The game's mission is to survive till the end and defeat the undead on the way to a safe place.
Brain Bread 2 (2016)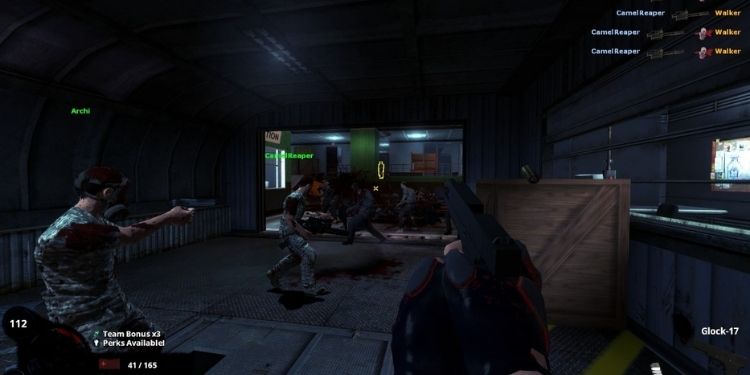 Brain Bread 2 is a free-to-play action zombie game of horror survival. Explore the maps, collect weapons and defeat the enemies. Break the world's imbalance and keep faith in oneself to save humanity from hordes of zombies.
Follow in the things your heart desired and become the last sparking hope of saving the world. You can play two roles one, human and next zombies. Playing from the human side, you must complete the missions to fight against the zombies.
Use pistols, rifles, shotguns, rocket launchers, and more. The game's main quest is to progress, level up, and survive. Playing from the zombie side. First, you get bitten and become infected.
Gain monstrous power to destroy the human civilization. You must track and hunt down the people. The goal of your will is to stop humans and hunt them down.
Customize your character and make it look unique from others. Equip powerful abilities and skills to increase the damage. You can boost global ranks, breaking records while playing. Earn exp points killing your enemies and use them to raise your level.
It is a multiplayer LAN Co-op, online PvP, and co-op game., You can play elimination, custom, arena, and deathmatch modes. You can create your custom map, invite friends, and share the game.
Infestation: Survivor Stories 2020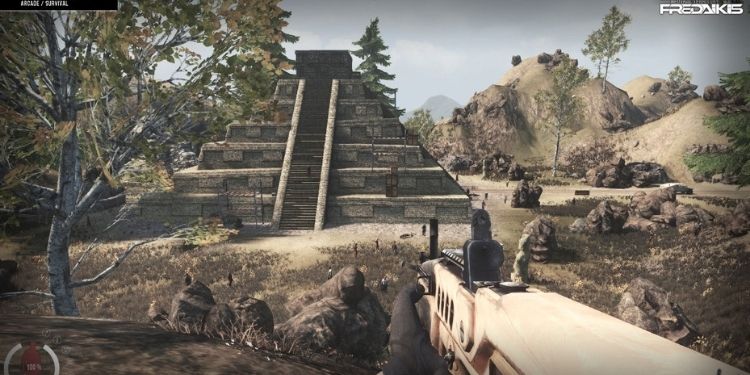 Infestation: Survivor Stories is an improved version of infestation: The new Z. It is one of the best multiplayer games of survival horrors. The main mission is to survive in the zombie world.
Customize your character and select a mode to play. The main threats are possessed by other players but not the zombies. Gather your men for a new journey, and start collecting weapons, firearms, defense items, medkit, ammo, and more.
Fight against the hordes of zombies and opponents. The system has focused on battling other players for loot, which is the fastest way to acquire necessary items. 
Explore different parts of the map and discover rare items and missions. You must complete the quest to claim the award and exp. Or you can earn exp killing zombies and other players. It will help you to boost your rank and unlock various skills.
There are different abilities that must be unlocked to make your character strong. You can equip yourself with rare powerful items, and it will increase the chance of survival. You must manage your inventory to collect resources.
Maintain your HP and stamina bar while fighting others. Finally, it has great video graphics effects and soundtracks. Learn new tricks to fight others and trade items to get your hands on the rare items.
Use weapons such as grenades, machine guns, rifles, rocket launchers, and more to face enemies. You can invite your friends to play and boost your gaming experiences. 
A Walk in the Woods (2018)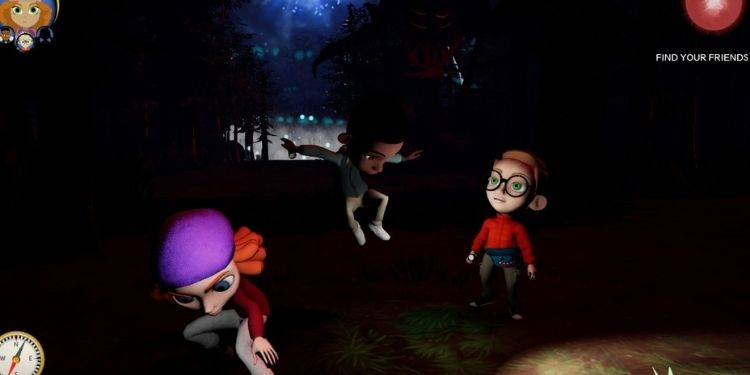 A Walk in the Woods is a simple and easy-to-play game of survival. While adventuring in the dark forest, you and your friends get separated from each other. You guys have to find each other's location to stay alive. Or else you will be killed by horrifying creatures. The main aim is to find friends and escape the forest. 
Randomly you and your friend spawn in the different parts of the forest. You have to find all your friends to get out of the forest. Explore the forest with torch lights in your hand. You must turn on the torch in a dark place but a turn-off near monsters.
Encounter different monsters and zombies on the way. You must avoid and make a run to save your life. Race against the time and quickly reunite with your friends. Interact with your friends and gain information about their travel to focus on a particular small area for search.
Customize your character and give it a different look. The game's mission is to reunite with your friends before the curse gets activated. Use your surrounding environment to your advantage to move silently around the forest.
Forest are randomly generated, and they are different from previous games. Four of you must escape together from the hunted woods to stay alive. Enjoy playing a 4-player co-op multiplayer game, and it is fun to play with close friends.