Call of Duty Warzone is one of the games in the market with a huge arsenal of weapons. You can choose any weapon, from single-handed pistols to heavy damaging snipers and rifles. Talking specifically about the pistols or single-handed weapons, there are many in Warzone.
Pistols allow you to deal damage in short-range without compromising your movement speed and precision. Pistols like Sykov, Renetti, and .357 Magnums are famous among Warzone players. One of the best pistols you can use in Warzone is Diamatti. 
Diamatti has a great rate of fire and does burst damage. Also, the ammo capacity is better than other pistols, i.e., 15 Rounds, but it has slow reloading speeds. Like every other weapon in Warzone, Diamatti can be upgraded with attachments. 
But do you know what is better than a Diamatti? Dual Diamatti. You can equip two Diamattis, and this guide will show you how to get dual diamatti.
How to Get Diamatti in Warzone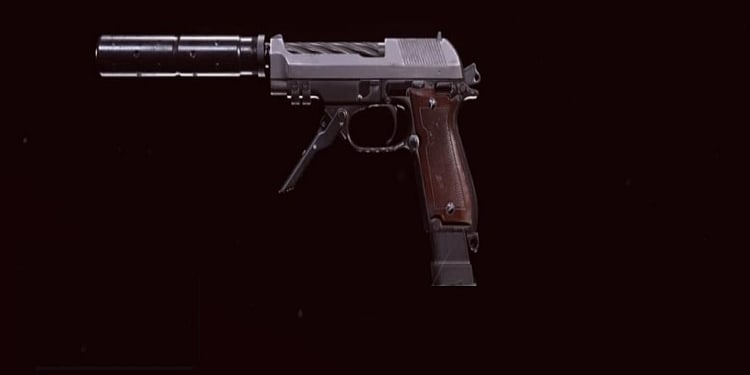 Before you can equip dual Diamatti, you have to unlock the Diamatti Pistol in Warzone. To unlock the Diamatti Pistol, you have to reach Level 49. After unlocking the pistol, go to Loadout and equip it. Diamatti is a secondary weapon so equip it as your secondary weapon.
This way, you can unlock the Diamatti in Warzone. Now let's talk about how you can get dual Diamatti.
How to Get Dual Diamatti in Warzone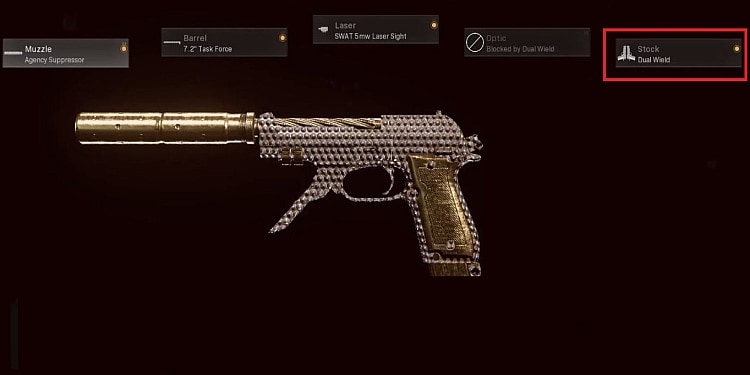 The secret to getting Dual Diamatti is in the Loadout and attachments. To unlock the Dual Diamatti, you must first reach level 35. But you will have already unlocked it while unlocking Diamatti. 
After reaching Level 35, you will unlock a stock attachment called Dual Wield. Then, go to your loadout, and for the stock attachment, choose Dual Wield. Then, save your loadout and head to the game.
But you cannot get the attachments or use your loadout in the classic Battle Royale game. To get attachments, either you need to find Supply Boxes or buy your loadout from Buy Stations. If you don't know how to get your loadout in Warzone, then check our loadout guide.
Best Loadout for Diamatti
Now you know how you can unlock the Diamatti pistol and Dual Diamattis. But only equipping Dual Wield stock attachment will not make the guns great for you. It would help if you used other attachments to get the better stats for your Diamattis.
So, here are the attachments you need to use for your Dual Diamattis:
Laser: Swat 5mw Laser Sight (Unlocked at Level 21)
Muzzle: Agency Suppressor (Unlocked at Level 29)
Barrel: 7.2" Task Force (Unlocked at Level 30)
Body: Ember Sighting Point (Unlocked at Level 31)
Magazine: Salvo 30 Round Fast Mag (Unlocked at Level 32)
Handle: Airborne Elastic Wrap (Unlocked at Level 33)
Stock: Dual Wield (Unlocked at Level 35)
This is it for this guide. We hope you found the answer you were looking for. If you are interested in a rifle in Warzone called BAR, which is a great weapon, please check our BAR Loadout Guide.