Survival games are the best when it comes to challenges and fun. On top of that, when it's Roblox, it's on another level. There is a long list of good survival games on Roblox but sadly only a few can make it to the top.
In survival games, you can explore, create new things with your ideas, and upgrade gear and tools just like in real life.
Without any further delay, let's start with the best survival games you can find right now on Roblox.
Best Survival Games on Roblox
Booga Booga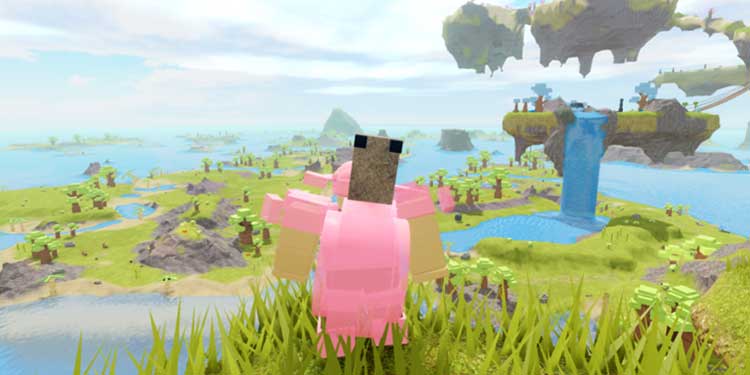 Developer: Soybeen
Released Year: 2017
Genre: Fight, Tribe, Survival
If you are curious about tribal fighting and building your empire at the same time, this game will be interesting to you. Booga Booga is a survival game where you can craft and build your own surroundings and become the strongest tribe ever.
At the beginning of the game, you spawn on an island with a rock in your inventory. Using that rock, you should create your whole empire. You might be thinking how is it possible to build an empire by only using a rock? But, it is.
You can use the rock to cut down trees as well as use it as a weapon to kill enemies or animals. Likewise, you can collect other different items like wood and leather and build them around your surroundings.
Booga Booga stands on the list of best survival games because you can grow your tribes from the scratch. Starting with just a rock to the strongest tribe can be the best-surviving evolution you can ever make. That's why this game draws all your attention and makes you want to play more.
Those Who Remain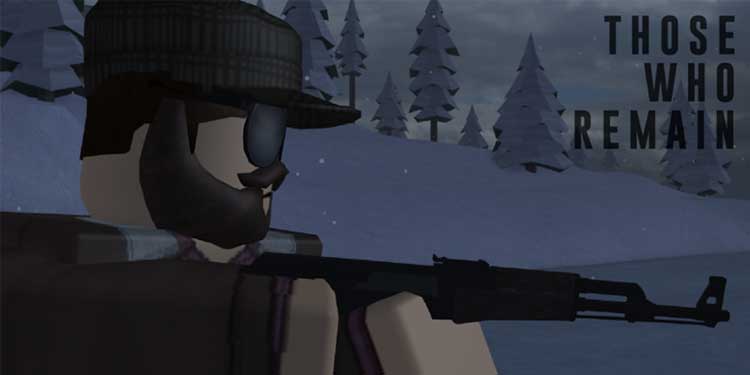 Developer: Peak Development Studios
Released Year: 2016
Genre: Horror, Fight
Those who Remain is a horror game but it is less scary. You can enjoy the horror without getting so scared. Enjoy building blocks like in Minecraft and shoot down enemies at the same time.
Here you should kill the infected (red glowing eye-like structure) and survive their attack. You will have many weapons to kill it. Similarly, you will be amazed as there are many weapons skins. Likewise, the more you wipe the infected, the tougher the level gets with the end of each wave.
This has the best challenging stage among all the games you can find in Roblox. Endless Gamemode is a plus point about this game where you can enjoy an infinite wave of challenges. Thus, if you love tough challenges and always want to face some, this game is for you.
Dead Mist 2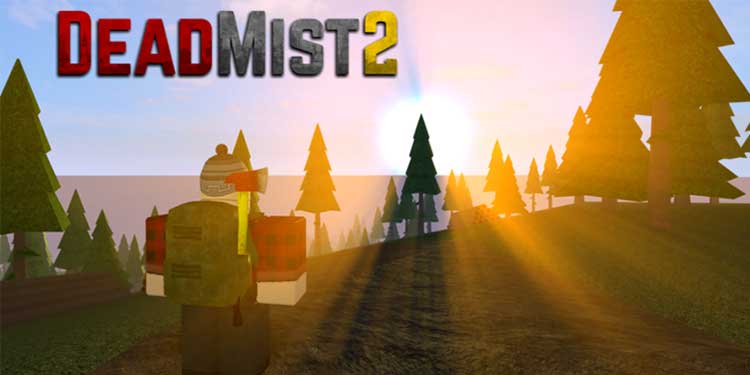 Developer: Petro180
Released Year: 2017
Genre: Gun battle, Survival
If you are tired of playing PUBG on the same map again and again, why not try playing this game. Dead Mist 2 is an open-world game similar to PUBG or free fire. If you know about PUBG, you won't face any difficulties understanding this game either.
The main objective of this game is to survive by killing others. In order to win you should be the only one to survive. However, the game provides you with guns and grenades to help you out. You can also loot and take weapons from your enemy by killing them.
Extra features about crafting in gun battles make this game more interesting. Coordination between building blocks and shooting gives you the best experience of surviving. Thus, if you are looking for a way to utilize your crafting skills and love gun battles, you should definitely try this game.
Blacklands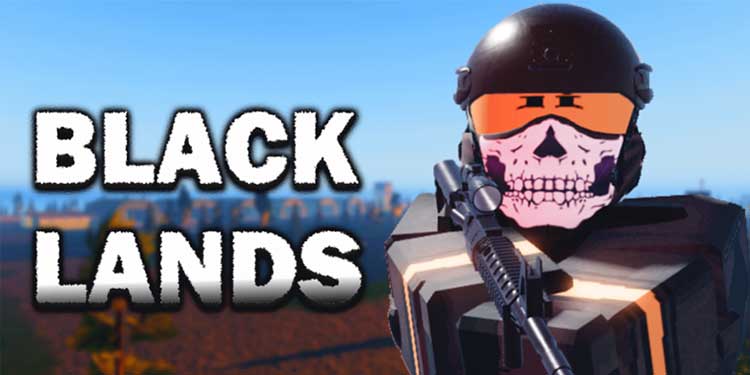 Developer: Antiael
Released Year: 2019
Genre: Fighting, Survival
Do you want challenging and fun games at the same time? Blacklands provide you with the most interesting looting and surviving experience. If you have never played a looting and surviving game, I recommend you play this game.
The main objective in this game is to survive yourself from bandits and radiation. This is challenging and fun at the same time. You can try different weapons and collect many items you can find in the game.
When it comes to the feeling of strength in unity, this game delivers it in the best possible way. If you play with your buddies, you will find it way more interesting than any other game. Similarly, this game is challenging but if you play in team, it can be more of a fun adventure.
Natural Disaster Survival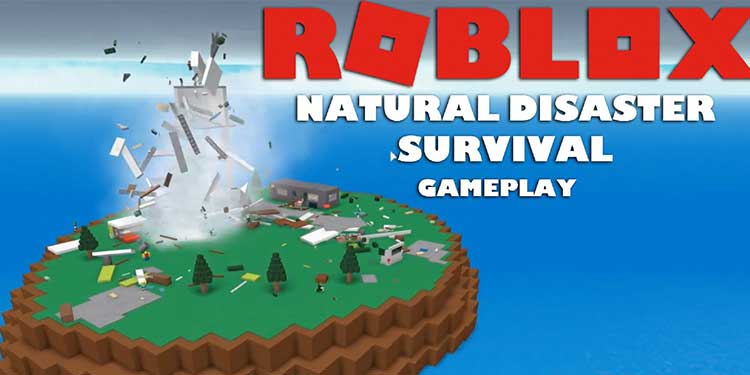 Developer: Stickmasterluke
Released Year: 2008
Genre: Survival
Do you want to know how it feels to survive a natural disaster? The name of this game explains itself. If you are willing to do such daring activities, this game allows you to do it virtually. If you hate gun fighting but want to play survival games, then play this game.
This game is so simple and fun to play. There is no need to pick up the weapons and kill others. You just need to survive natural disasters. You must survive Earthquakes, volcano eruptions, tornadoes, tsunamis, and others.
The best part of this game is that you will be full of surprises. Maps and events in this game will always make your mouth open. Another reason why this game can be the best is, that you will never feel monotonous playing on the same map. That's why you can always find this game at the top of survival game lists.
Bloodfest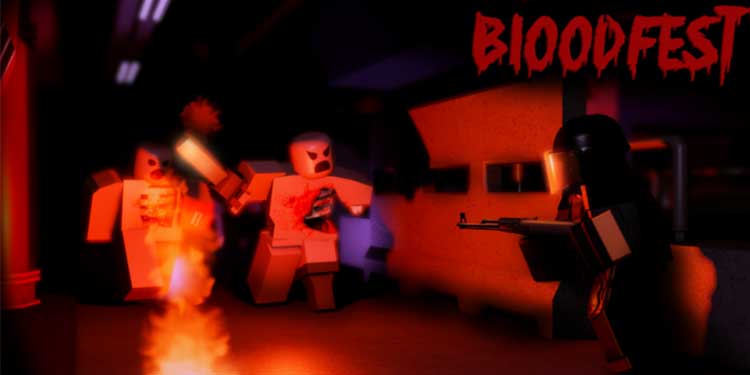 Developer: Doneyes
Released Year: 2011
Genre: Fight
Bloodfest is similar to Those who Remain. You can also test your shooting skill by playing this game. The only difference is you can also participate in the boss battles. If you feel a need for boss battles in a shooting game, you probably should try this game.
Bloodfest is more fun while playing with your teammates. Likewise, you and your teammates will be given some equipment and grenades. As soon as the waves start, you should protect yourself using that equipment. The more you kill the enemy approaching you, the game will become more challenging.
Like the game Those who Remain, the challenging level always excites you. But apart from it, boss battles interest you the most. The satisfaction after winning boss battles is one of the best parts of this game. Challenging and satisfaction are all you need in a surviving game and this masterpiece is able to provide you both.
Zombie Outbreak Survival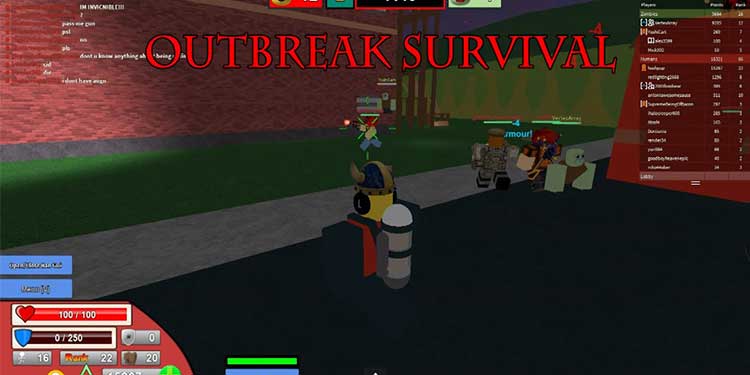 Developer: Hospup
Released Year: 2009
Genre: Fighting, Zombie
Who doesn't get excited when it comes to zombie-related games? Surviving in the wave of zombies is probably one of the best feelings you can get in a survival game. Whereas zombie-related movies or games are so interesting you should not miss any of them if you get an opportunity.
In this game, you can play either being a zombie or a survivor. There will only be a few zombies whereas the rest of the players will become survivors. The main goal of a zombie player is to infect as many players as he can. Similarly, the survivor should survive the zombies.
Best thing about Zombie Outbreak is that you can choose the role yourself. This game not only provide us with the feeling of survival but also hunt. Simply running away from zombies is not so much fun. Rather, chasing others being a zombie yourself is exquisite.
State of Anarchy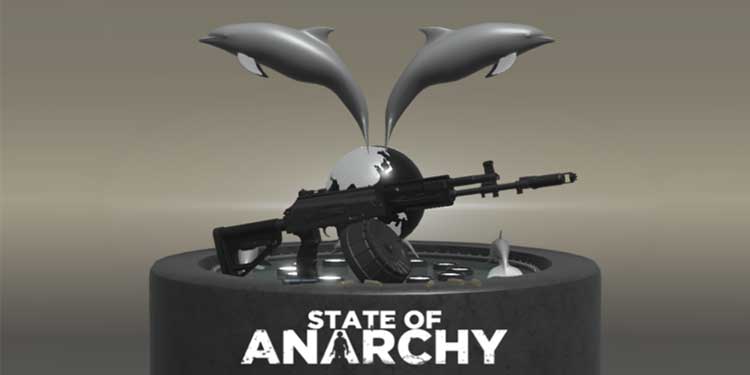 Developer: DEV_DUDES
Released Year: 2018
Genre: Gun-fighting, Hunting
Get a gun and hunt your enemy. Yes, the State of Anarchy is all about it. If you have a mentality of hunt or hunted, this game might be the one for you. In short, you can enjoy playing with your friend in an open world and try surviving the enemy.
You will be spawned in an open world with all the enemies. Gear up and get yourself equipped with all the necessary guns and grenades. Likewise, you need to dodge or cover yourself in order to get protected from the enemy.
Counter-Strike is one of the best survival games that's available to play. Likewise, State of Anarchy gives you the similar feeling of Counter-Strike as you may think you are playing a different version of it. The only difference is you can drive the vehicles and try a lot of weapons.
Survival: Apocalypse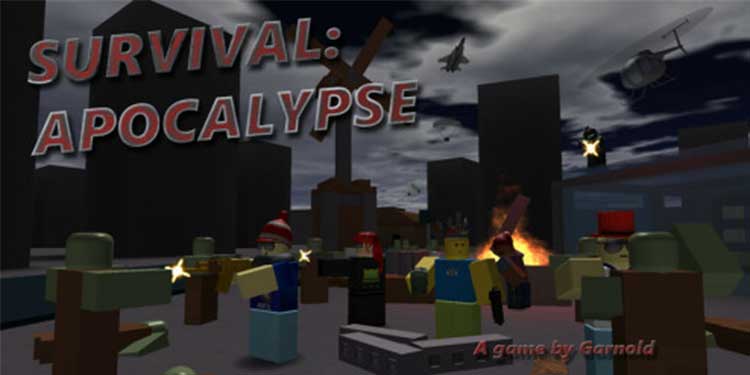 Developer: Garnold
Released Year: 2010
Genre: Zombie, Horror
What will you do if you are placed in the middle of the Zombie Apocalypse? You'd probably fight for your life, wouldn't you? This is another zombie game on the list. As I already mentioned, zombie games will give you the best thrilling experience ever.
Survive the zombie attack and explore the world wreaked by zombies. Similarly, you can also drive and ride some vehicles and also choose various weapons to protect yourself.
You have the freedom to do anything in this game. Lack of food and water, along with all those zombies make this game one of the best zombie survival game in Roblox. In the end, it makes you feel like you are the strongest being who escaped the apocalypse of zombies.
Survival Mining Tycoon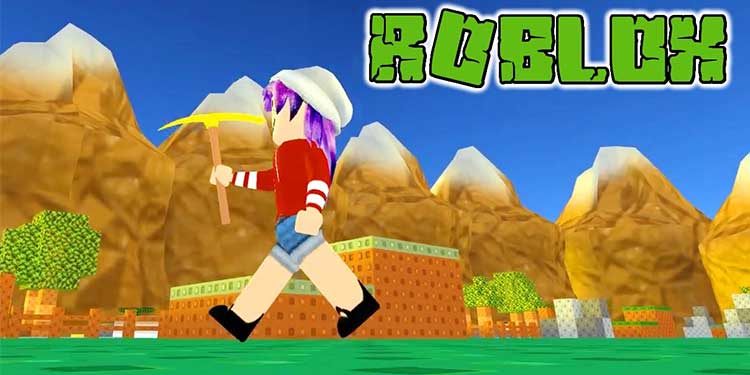 Developer: RYDTalha
Released Year: 2014
Genre: Crafting, Mining
Have you played Minecraft before? If you have, there is not much difference between this Roblox survival game and Minecraft. In this game, you can enhance your crafting skills, and build beautiful blocks to survive the creeps.
You are spawned in an open world where you must find equipment, materials, and craft and use them. Likewise, to protect yourself, you can use available equipment like a hammer, knife, bow & arrows, etc. Here, creeps are your enemies and you should avoid them as much as possible.
The best thing about this game is it completely drags your attention. Surviving from creeps and designing beautiful block buildings make this game more challenging and fun to play.
Undead Nation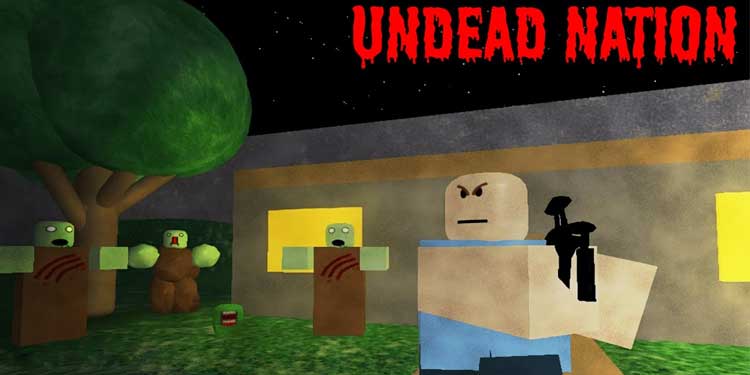 Developer: Exeplex
Released Year: 2008
Genre: Zombie, Survival
Undead Nation had a different name when it was released. It was known as the Call of the Quarantine. This game is the third zombie game on the list. As zombie games are too intense, you just want to keep on playing until you are addicted to them.
There are altogether 14 chapters in this game and you should complete all those chapters to win it. There will be a lot of players playing alongside you. You must wait in the lobby if the chapter has not begun or if you die early. But you can spectate others incase you are dead.
The main highlight of this game is its chapters. You will be so impressed by all 14 chapters and the varieties of weapons that you get in each. In addition to it, there are so many types of zombies that will make you go crazy. Thus, you must play this masterpiece to know to know it all.
Giant Survival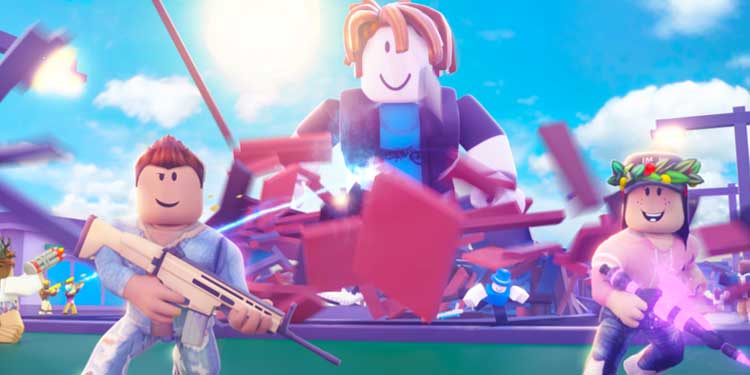 Developer: Big Games™
Released Year: 2019
Genre: Giant fighting
Giant Survival game is the unique type of game you find on Roblox. Most of the survival games you fight with zombies or other dangerous zombie like creatures. But in this game, you fight with Giants.
Talking about the gameplay, you will be provided with different kinds of weapons. Not only you, but even giants also have different special qualities. Similarly, you should fight every giant and in return, you will receive some coins and experience. Using those coins, you will be able to upgrade your weapons.
Even though this game was created in 2019, it has stopped receiving updates. This has disappointed a lot of players. Unable to receive updates does not mean this game is not worth trying.