In addition to being an excellent platform for many games, Roblox is also a marketplace for buying and selling virtual items within its domain.
The business model of Roblox runs on its in-game currency Robux and there are various ways you can earn Robux. Selling items is one such way you can collect tons of Robux. Let's discuss !
Subscribe to a Premium Account
One of the major reason one sells their items in Roblox is to earn in-game currency Robux. Subscribing to a premium membership provides you with many benefits and more Robux on each purchase. It is better to subscribe to premium membership than to purchase Robux individually.
You need a premium account to enter transactions like trade . However, you can still earn some Robux by creating a game and selling Passes. Passes are the only source of income for nonpremium users and they are very effective in transferring Robux from other users to your account.
You can even trade with other users and will be eligible to buy certain limited items at discount prices and sell them at a much higher price if you have a premium account.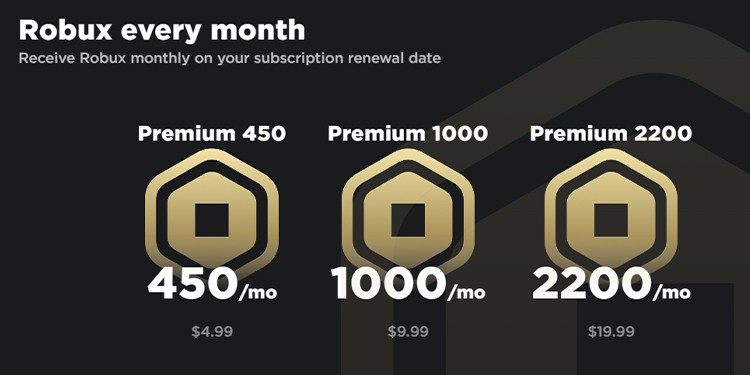 Create a User-Generated Content
To sell items on the Roblox marketplace, you must have User Generated Content (UGC). However, you will need Robux to create a UGC and upload it to the Avatar shop. We believe you have that amount of Robux to spend because you have already subscribed to a premium account.
In our case, we'll make a shirt and sell it in the Avatar store. We'll need 10 Robux for this. Go check our detailed guide on how to create a shirt and upload it to the Avatar store. Once Roblox approves your Shirt, you can now sell your Shirt depending on your price range.
Enable Your UGC for Sale
Here, we will use your created shirt as a UGC. After creating your personal shirt, all you have to do is enable your shirt for sale. You can also edit your shirt name, price range, and description inside the creator dashboard.
Here's how you go to the Creator dashboard and edit your shirt,
Open the browser and log in to the Roblox site.
Click on Create.

Select the Shirt form list under the My Creations tab.
You can view your created item under the Shirts section. Click on Gear Icon and select Configure.

Inside the Dashboard page, set the On Sale option to enable. This will open the Set a Price box.
Edit your shirt name and description along with the price and Click on save Changes.

Now go back to the Roblox website and click on Avatar Shop.
Search for your shirt name and you will find it on the Avatar Shop.

Buying and Selling Limited Items
Limited items are those UGC which Roblox have already stopped selling but are resaleable by users who own them. Limited U which is also known as Limited Unique are those items that are sold in a certain number and then it goes off sale.
Basically, Limited U items are limited in quantity and once they are completely off the shelves, they go limited and you can only purchase from resellers. Some limited items are at discount prices exclusive to premium users. There is a whole new different field of trading only for limited items.
You can check more about Limited items in this article where we have mentioned Recent Average Price(RAP) and all the do's and don't of trading and selling Limited items. 
Below are the septs for buying and setting prices for Limited items for sale.
Open the browser and log in to the Roblox site.
Click on Avatar Shop.

Under Sales Type, you see Collectibles. Click on that and you are presented with all the limited items.

Click on any Limited item to buy.
Click on buy to purchase the item and you have 1 item owned under the item name.

Now, to sell your owned item, click on three dots and select Sell.

Put the desired amount and click on Sell now.
You are now the seller of the specific limited item. Scroll down on the item page to see your name among the list of sellers.
How Do I Check My Current Transaction?
Roblox keeps track of every transaction you have done from the beginning of your account. You can view all of your purchased and sold items on the My Transactions page.
Unfortunately, you won't get any notifications and the only way to check your revenue is by following the guidelines below.
Open the browser and log in to the Roblox site.
Click on Robux Icon and select the amount of Robux you have. It will redirect you to My Transactions.

You can view your pending sales under Incoming Robux. Roblox holds the Robux for revision purposes and it will add to your account once the revision is complete.

You can go to Sales of Goods to see details about sold and pending items.