Every dungeon in Diablo 4 has a final boss you must defeat to clear the dungeon. The Den Mother is one of the stronger bosses you can encounter in starting areas like the Light Watch dungeon.
While the boss fight isn't particularly difficult in itself, her large health pool, a constant flurry of aggressive attacks, along with her wolf packs can make it a bit more challenging than it really is.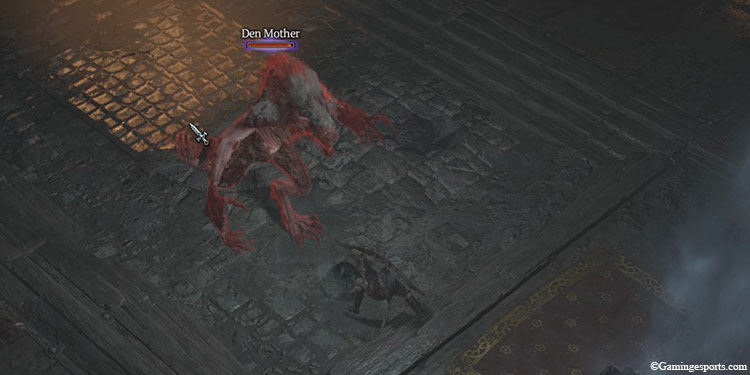 In this guide, we will briefly explain her attack patterns and give you some nifty tips and tricks to help you take down the overgrown werewolf.
Location
So let's start with the location of the Den Mother. In Diablo 4, there are two dungeons in the game where you can encounter this boss.
You can find Den Mother at the Light's Watch dungeon in the Fractured Peaks region and the Aldurwood in the Scosglen region.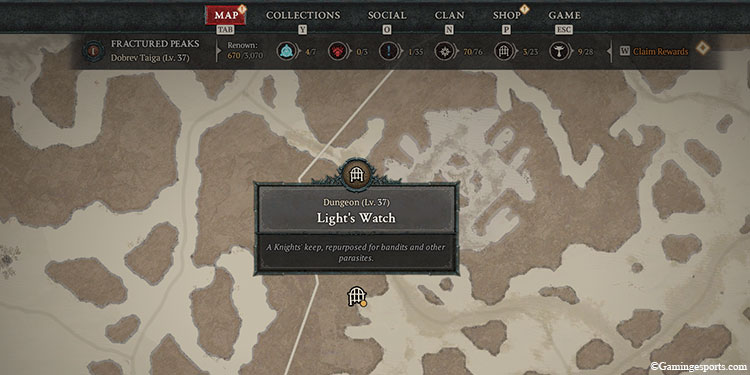 And since she is the dungeon's boss, you'll have to clear out the enemies and complete the dungeon's mini-objective in order to confront her. In short, you'll always find her at the end of the dungeon.
Attack Pattern
Now that we know where to find the Den Mother, let's learn about her movement and attack patterns.
The Den Mother is primarily a melee class enemy. Although her attacks have a short reach, she makes up for it with her incredibly high damage.
Her most common attack is the Claw Swipe. This is her only attack that deals a lesser amount of damage. You can easily dodge this one by moving around.
The next one is the ground slam attack. This attack can be brutal, especially if you're too close to her. She slams the ground three times and sends out multiple red energy pools. Getting caught in these pools will drain your health constantly, so make sure to avoid them.
Her flurry of claw swipes is also one of the attacks you want to avoid. Getting caught in this combo can result in instant death. 
She also has a teleportation-heavy attack. Here, she disappears briefly and abruptly appears while performing a heavy slash attack. This attack also has a brief wind-up period which you can use to dodge the attack.
And finally, there's the pack summoning. After dealing enough damage to the Den Mother, she calls upon the aid of her wolf packs. 
The Fight
Although the Den Mother has a multi-tier health bar, she doesn't have an invincibility phase like the campaign boss, Vhenard. The lack of downtime means you can keep attacking her until she's dead.
There isn't an exact order of attacks. She'll use one of her attacks at any given time. After injuring her critically, she'll start summoning her wolf packs.
Tips and Tricks
Since she's a melee class, ensure you're always on the move while using your ranged attacks. If you're a melee class, keep moving while landing a few hits in between. Do not try to face-tank her, as she can finish you off in a few hits.
As she summons her wolf pack, divert your attention to killing them before re-engaging with the Den Mother. On higher difficulties, they can swarm on top of you, killing you instantly.
You can also lower the game's difficulty to defeat the boss much more easily.
If the Den Mother still manages to kill you in a few hits, then perhaps it's time for you to grind a few levels and get better skills, gears, and upgrades. Getting good gear and skills will put you at an advantage against such bosses.
Make sure to upgrade your health potions to the highest tier available, as this can come in very handy when you're on the verge of death.
Necromancers have no issue clearing out this boss fight once they've unlocked the Golem minion. They are essentially immortal summons that can act as a distraction so that you can engage the Den Mother from a safe distance.
Similarly, Sorcerers can also cast spells at the Den Mother from a safe distance.
Barbarians and Druid may face some difficulty with the Den Mother as you'd have to get close to deal damage. My best advice would be to use crowd-control skills to stun her and deal damage with your best weapons and skills.
For the Rogue class, this boss fight should be a walk in the park, as you'd have high mobility to dodge her attacks and high DPS skills to take her down.
The Rewards
After defeating the Den Mother, you'll get a couple of pieces of gear (the rarity can differ), some gold coins, Fractured Peaks' renown points, and a few health potions.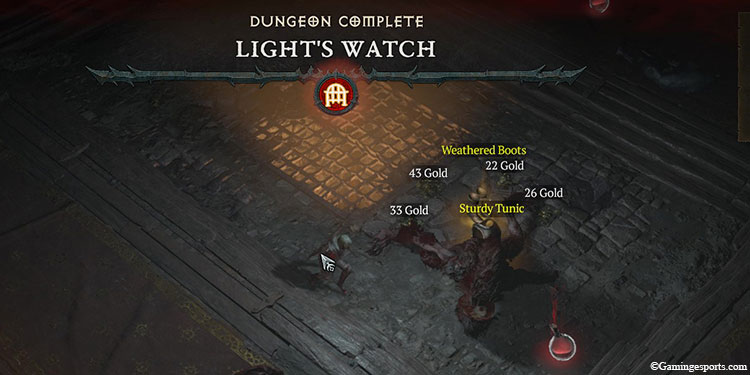 Furthermore, if you're clearing the Light's Watch dungeon for the first time, you'll also get the Aspect of Conflagration for the Sorcerer class. This is one of the better Aspects you can apply on your gear to boost your pyromancy skills.
If you defeat the Den Mother in the Aldurwood, you'll get the Aspect of Reanimation for the Necromancer class. This aspect gives your skeleton minion a damage boost of 30% if they're alive for more than 10 seconds.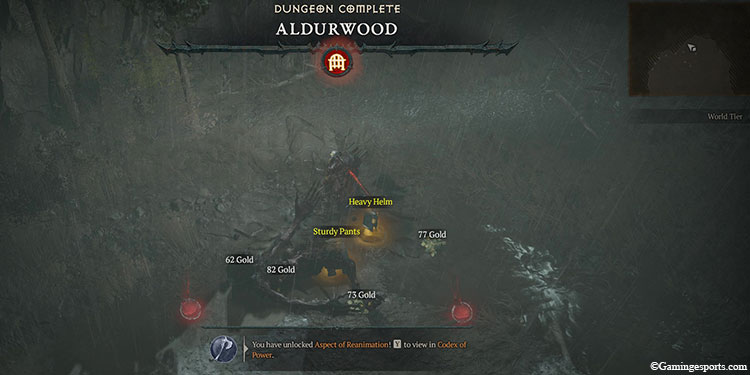 Check how we defeated the Den Mother using the Rogue class in World Tier II difficulty.