The horror genre has been around in books, movies, and games for ages now. Video games are at the center of it all. It delivers players with an immersive experience that forces them to contemplate their actions.
Video games are no stranger to scary stories. Many titles have players navigating a world filled with the creatures of the night. But some rely on psychological terror.
Whether your favorite character is a hunky hunk or a creepy crawler, your blood will curdle in fear as you prepare yourself for the terrifying experiences, you'll ever face.
Without further ado, lets jump right in to some of the best horror games available on Steam right now.
Best Horror Games on Steam
Dying Light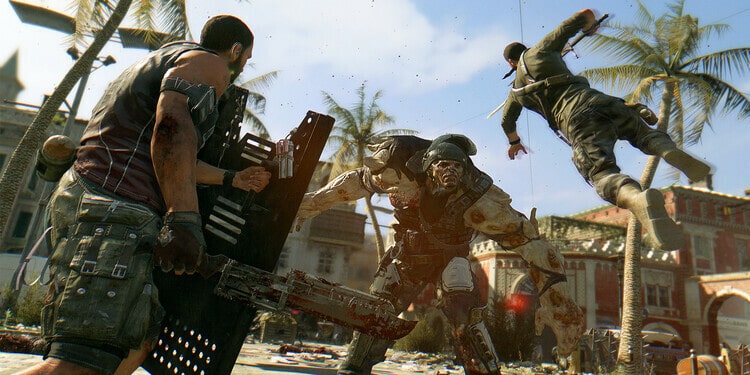 Dying light is an entertaining zombie apocalypse game developed by Techland and released in 2015. This game has the best storylines with a dark atmosphere. It is not just about slaughtering zombies but we should also stop humans from an evil organization in achieving their goals.
In the beginning, we get limited utilities to survive from a zombie. But as the game progresses, we can encounter various weapons, skills, and abilities. We can unlock these abilities through our gaming performance. As for ammunition, some in-game merchants also sell them.
For a more exciting journey, you can co-op with your friends to slay the horde of zombies and battle the evil organization. Inviting your friends makes the game easier and more enjoyable to complete.
Left 4 Dead 2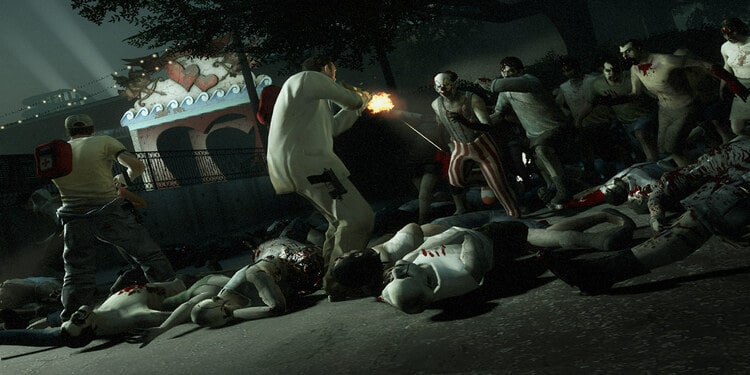 Left 4 Dead 2 is the improved version of the previous game, Left 4 Dead, developed by Valve. They have added four new characters for you to choose and play their roles.
As for the gameplay, they have included five new thrilling campaigns to interact with a different kind of playstyle. In missions-related campaigns, you have to do some tasks to clear the stage. Some even have to fight supernatural zombies.
But as the difficulty level has increased, you can also have some advantages with the feature of co-op mode. Team up with your friends and slaughter them easily.
And the new melee weapon 'Katana' can slay multiple zombies with one swing. But using a melee weapon also has one drawback of higher risk. So be extra careful while using these melee weapons.
Resident Evil 4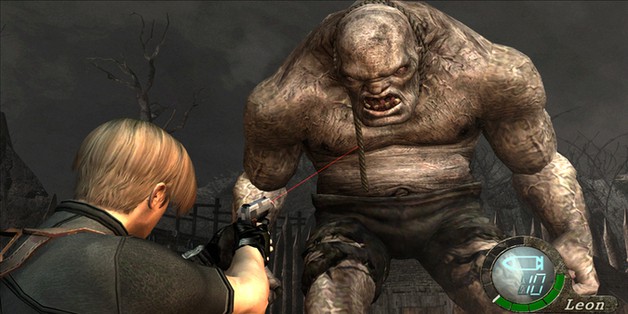 The next installment in Capcom's popular survival horror series. Resident Evil 4 re-imagines the classic formula by adding a few new items, weapons, and enemies. It proceeds two years after Resident Evil 3's events.
The game follows agent Leon S Kennedy as he tracks down his partner Sheva Alomar who has disappeared. To do this, he must first rescue Ashley Graham, the President's daughter caught in a cult known as The Overseers.
With no shortage of enemies to face and action-packed set pieces that follow the storyline. Resident Evil 4 offers plenty of scares.
Resident Evil 2 (2019)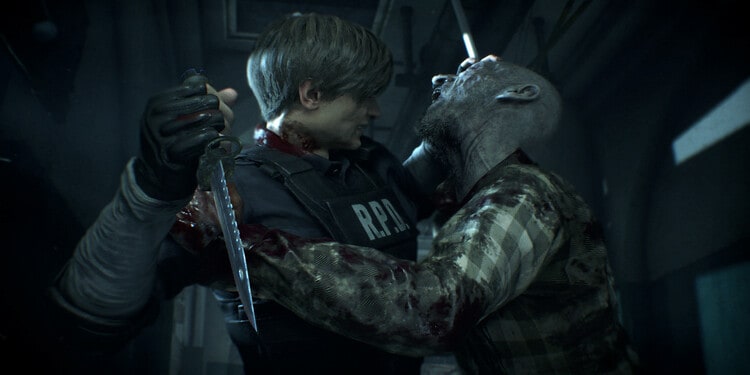 Capcom's Resident Evil 2 is a classic horror game that has been an influence on the genre for a long time now. It plays like a typical Resident Evil game apart from the newest 2019 version which could be a welcome boost to the series.
The game features modern improvements like character damage and weapon stacking. Action gamers will not enjoy the slow, methodical pace of this game. But fans of horror games missing out on recent entries within the series should acquire this classic title.
It retained its core horror with some great scares and a few creepy environments. The over-the-shoulder aiming and quick item management made navigation through the mansion feel much more fluid than in previous titles.
There was an in-depth time to reset the button. This quirk was not present in later games. You had to restart even if you died from a trap or couldn't return to the safe ground. I learned that the hard way.
State of Decay 2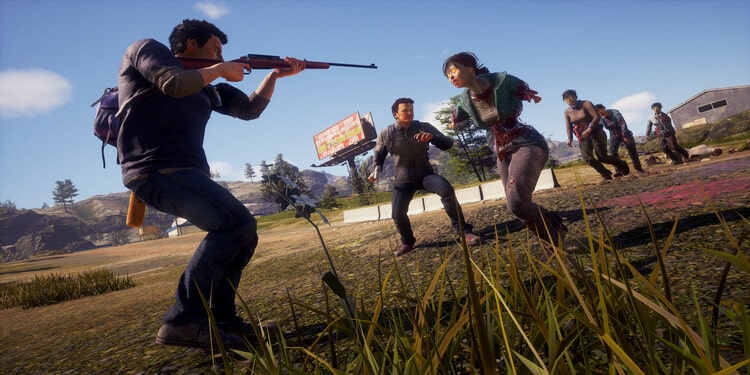 If you've never played Dead Rising before. Then State of Decay 2 is an excellent way to get into its side-scrolling zombie-busting action. The State of Decay series has been around for ages. But this sequel marks a new beginning for the series that continues to this day.
State of Decay 2 is a co-op first-person survival game where players must build settlements and fight against the undead with up to three other friends. Players must scavenge for food, water, and ammunition as they journey toward the edge of civilization.
One can take on the role of human survivors or those infected with the zombie virus. The game features many weapons and armored vehicles.
This open-world zombie survival game is where the fun and excitement live. You'll never get bored, with tons of missions available for you to complete. Protect your base against zombie attacks or gain resources and skills to urge out of this mess.
Days Gone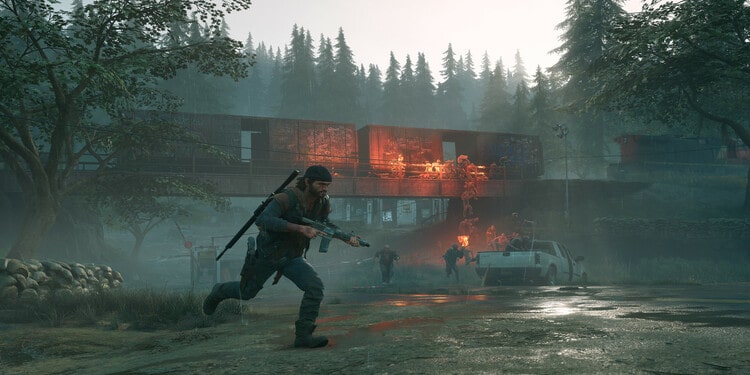 Days Gone is a open-world zombie survival game developed by Sony Bend in 2019. While there are many similarities to The Last of Us, Days Gone proves to be a more enjoyable experience.
A young man searches for his wife through an infected land to find answers and a cure to the infection. Days Gone has an engaging storyline and interesting characters.
Face hordes of zombies and other infected who will stop at nothing to prey on you. Discover your way back to safety while struggling to unravel the mystery behind this growing threat.
Visage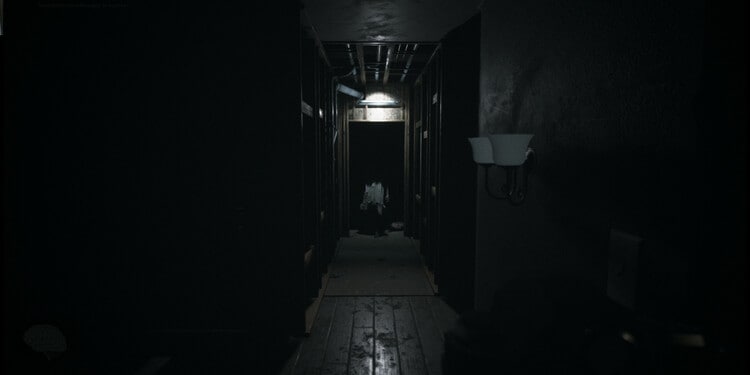 Visage is a terrifying game that experiments with the survival horror genre to great success. Carry on with Demon's Crystals which features an incredible specter design.
With scary visuals backed by haunting soundscapes. Visage makes for an immersive and affecting experience. That'll have you questioning everything you know about your home.
The premise is chilling – entrusted with reliving brutal killings. To piece together a gruesome history means coming face-to-face with the ghosts lurking in the shadows.
The game is so engaging that it leaves no stone unturned in turning an innocent home into literal house of horrors. It's also the best part of the game.
Dark Deception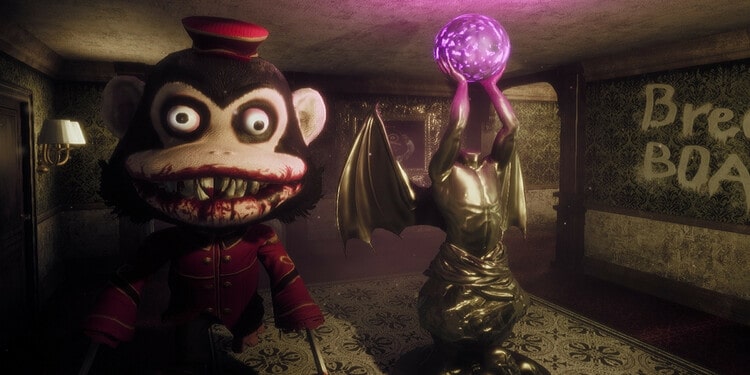 Dark Deception is a first-person horror maze game where you are bound to die. Death lurks around every corner of this evil maze, and you must face the terror to escape.
When you get killed, the game keeps going, with the same room layout and obstacles. It's that now it's celebrating your demise.
Are you ready to face your fears? There is a secret in the darkest depths of this haunted house. Monsters are looking for you. It's all about surviving in the game. As long as you can until you reach the elevator at the end of the dungeon.
This game is one of the few that stands out. It has a very well-thought-out story that makes you think about its meaning once you've finished it. The graphics are great, and the music is awesome as well.
Dying Light 2 Stay Human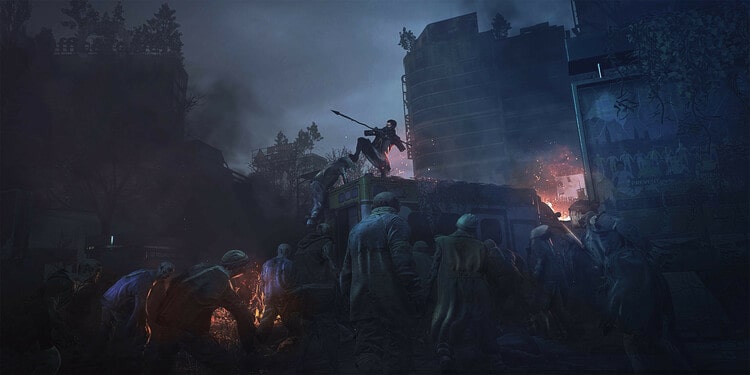 Dying Light 2 Stay Human is the sequel of the game Dying Light developed by Techland with improved graphic and cinematic views. Now you can be infected too when you are battling the zombies. So to prevent this, they have added new UV rays rooms to get disinfected during the zombie slaughter.
The entire world's resources have come to an end. And scavengers must fight for survival against horrifying new enemies. Take on a vast array of missions as you traverse the wasteland. And use extreme survival techniques to escape the quarantine zone alive.
Dying Light 2's new Tech System allows players to explore the world and craft their fun new experiences. The Tech System forms around a complex progression system. That unlocks new abilities and perks as you play, allowing you to customize your character's skills to best suit your playstyle.
Amnesia: The Dark Descent
Amnesia: The Dark Descent is a single-player psychological and survival horror. The game is about a player who has amnesia. He is trying to find out how he got into this situation. And what is the reason for his strange behavior? He must solve puzzles and explore maze-like areas to get somewhere safe—a terrifying game for the PC.
If you thrive on survival horror games and enjoy creepy atmospheres, this is your game. The setting is chilling, and the story is intense. And if that isn't enough to keep you scared until the end, then I don't know what will.
This game is a must-play. It's hard to pinpoint what makes it a "must-play" because it is one of those games that can entertain anyone and everyone. Everything about this game draws you in, from the horror elements to the story-telling.
Cry of Fear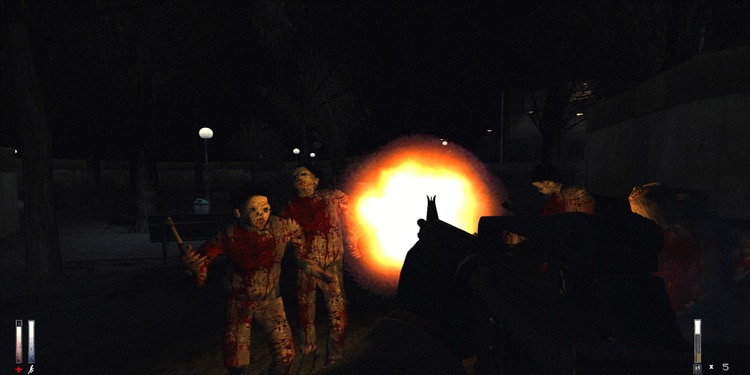 In Cry of Fear, you must solve the mystery of different locations. The best part about this game is that it's a first-person shooter (FPS). In this game, you will get introduced to a thrilling storyline.
So every player plays as the main character. Also, you can play together with different players. Whether you are solo or in a group, there is an endless journey ahead of us.
The game is not a retelling of the movie but tells its own story that you won't be able to put down until it's finished. It's best played with headphones on as there are sound effects such as sounds from a walkie-talkie and gunfire. It helps add atmosphere to the setting.
Nemesis: Distress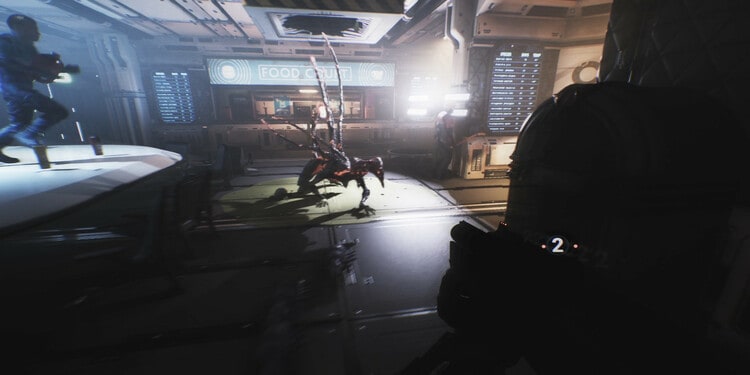 Nemesis: Distress is a multiplayer Sci-Fi horror game. In Nemesis, a group of people are trapped in a big spacecraft with no hope of escape. Players will be able to experience cinematic moments where they'll get separated from their friends.
They get hunted down by aliens and mutants. They are also hunted back by other players. You will get limited resources to assist you in your survival. Will you survive?
I enjoyed wandering around this space station and admiring the nukes. The nukes do feel great in my hand. This is a simple game to learn, but the level ramps up. The challenge is keeping your fellow crew members together!
The art style was a great fit for the theme. And what's here looks like it will stay intact throughout its life cycle.
No More Room in Hell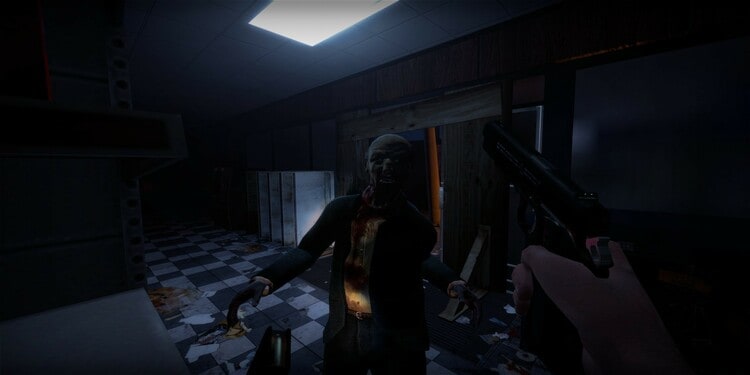 No More Room In Hell is a multiplayer survival horror game. We have to survive from the zombies swarming us. We can experience some realistic approaches to the zombies trying to hunt us.
Our goal is to live in this new world and protect good people from evil. The action created by these 3D animations will make it look real and immersive. So you will feel like zombies are terrorizing you but at the same time have fun with friends.
This game is a quick, fun experience. The graphics are great, and the audio is good. This is an excellent pick if you're looking for zombies and want to play with friends.
The slow-walking zombies will make you think twice before rushing in. I've played it several times, and I'm addicted to it as I was when it first came out. It's free, which is always a bonus—a must for fans of the classic zombie game.
Deceit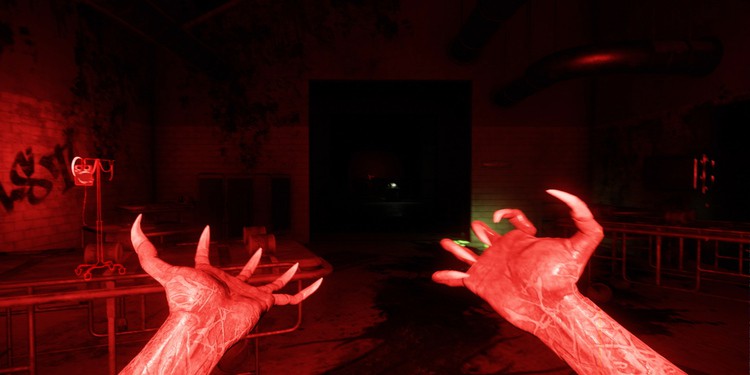 Deceit is an exciting multiplayer FPS game where a player's life depends on their actions. You will be a hunter or a hunter after the infection. Throughout the journey, you must complete many tasks like protection and survival.
But be careful because plenty of infected players are trying to do the same thing as you. So you must escape from those infected players in three dangerous zones to complete your mission.
When you play this game, you're guaranteed to experience the thrill of Deceit. No one is safe from the Deceit and treachery of Deceit. You'll have to fend for yourself in this fun game where everyone has a secret.
When you first start deceiving, you feel pretty good about it. But when your friends start betraying you, things get tricky.
Neverending Nightmares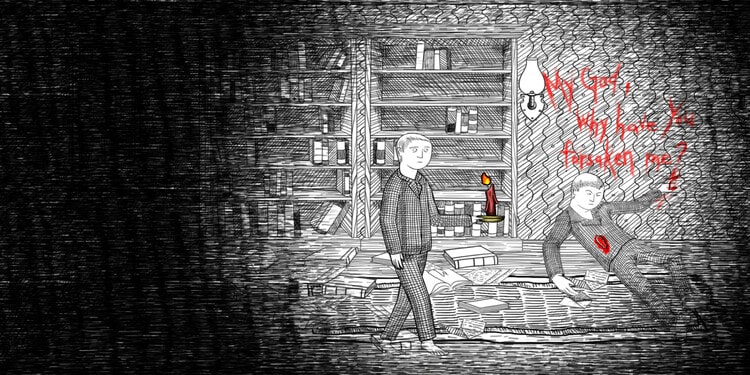 Neverending Nightmare is a single-player psychological horror game. Where the character of this game, named Thomas, awakens from a scary nightmare. He has to experience the horrific situation in his current state.
You will have to try your best to overcome these events, be aware, and don't let your emotions control you. Many options in this game are unique and played on different slots.
Nightmares are not a tale, and they're real. In Neverending Nightmares, you will plunge into a hellish nightmare of your creation as you fight for survival against stronger enemies. Will you find out who you are?
This is the perfect game for you if you love a good horror game with a great art style. The story itself feels a bit hokey. But it is what it is, a little campy and silly. But it's worth the experience if you haven't played before.
The horror gameplay is a little too simplistic and linear in the level design. The gameplay focuses on combats against the demon and requires solving puzzles to progress.