Do you enjoy games you can play with friends and challenge them for a 1v1 battle? Are you a casual gamer with a knack for intense battle games to pass your time? If yes, Fighting Games is what you want. Fighting games have a long history that goes way back to the arcade games era and is one of the most loved games genres.
Fighting games do not need intense thinking or strategy and are not that hard to master. Even a new player can get the hang of it after some minutes of gameplay. Also, it is fun to play with friends and pass your time. This is why fighting games are so popular.
Steam has many highly rated fighting games that you can download, and here are some of our picks for the best fighting games on Steam.
Best Fighting Games on Steam
Brawlhalla
If you are a big fan of Super Smash Bros., you will love Brawlhalla. Like Super Smash Bros., it is a 2D platform fighting game, and the best part is it's free, unlike Smash Bros. It is a multiplayer game that you can play using LAN or online with a roster of six characters in a rotating manner.
The game has 34 characters derived from pop culture that you will recognize but with a name change. Before starting a game, you have to choose a character. Then, you must do all you can to knock your opponent off the stage.
You can use light and heavy attacks, dash, jump, and dodge. There are many game modes that can keep you entertained. Unlike most fighting games, there is no health system in Brawlhalla. Your sole purpose is to kick the opponent off the stage by hitting them. 
Hitting your opponent continuously will allow you to knock off your opponent easily, but it is not that easy. Players have three air jumps that they can perform and have unlimited wall jumps.
So, even if you knock off your opponent, they can come back quickly. So, you must have a perfect hit so opponents cannot reach the platform even after air jumps.
Brawlhalla is a competitive game that you can play with your friends or online with strangers. The game is intense when paired with similarly skilled players and is one of the best fighting games you can find on steam.
Rivals of Aether
Rivals of Aether is another platform fighting game like Brawlhalla and Smash Bros. Although it has overwhelmingly positive reviews on steam, it still has not gotten the recognition in the gaming community it deserves.
The followers of this game are very dedicated as there is always active participation in various tournaments of this game. You will see that the Super Smash Bros. inspired this game, but it has its own elements that separate this game from the rest.
The characters you can choose in this game have elemental powers or factions, i.e., Air, Earth, Fire, and Water. In addition to this elemental factor, each character has perks like speed, damage, traps, etc., which will make you think while choosing the character.
The game has a story mode, enough for players to engage. All three elemental factions are in a war and fighting until some shadowy things occur, which start to trouble all different elemental territories.
In story mode, you will get a tutorial on all the fighting techniques and abilities like jumping, special moves, attacking, etc. We don't get to see Parry in platform games and fighting games. So, the game is unique and fun to play with friends.
In addition to the story mode, there are 1v1 and 2v2 modes and many other modes you can try in the game. You will not regret playing this game and can instantly get addicted to it.
Street Fighter V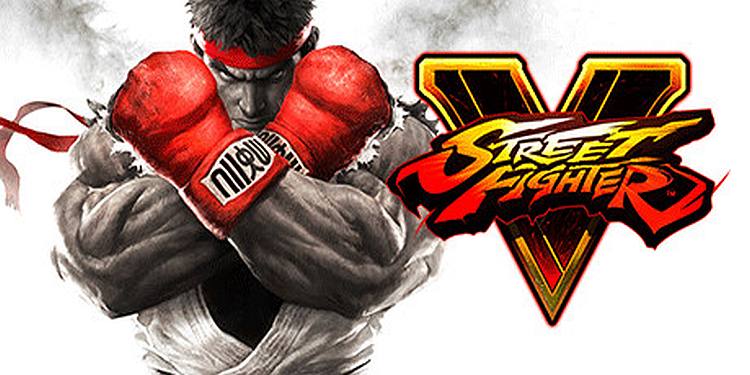 Street Fighter V is a fighting game by Capcom, the developer of numerous fighting games and one of the most popular gaming developers from the Arcade gaming era. It is the sixth installment of the Street Fighter game series and is one of the highest-rated fighting games on Steam.
If you have played earlier games, the gameplay is similar with some tweaks and changes. The characters feel more real, and Street Fighter V animations are smooth. New fighting techniques and features like Critical Art, EX Special Moves, Guard Break, V-Gauge, V-Skill, V-Trigger, and V-Reversal are added to the game, which varies with different characters.
Players can now destroy walls, knock enemies on the bus, etc., making the game environment more interactive. The game has 16 playable characters, some new and some old. You can also get other characters by paying real money.
The best addition to the game is its new expansive Story Mode, A Shadow Falls. The story shows the struggle between World Warriors and the evil Shadaloo organization.  Other than that, everything is the same as in the previous games. You can jump, dodge, attack, use combo moves, and knockout your opponent in style.
Overall, the game is solid and has great fighting mechanics. Players instantly fall in love with vibrant characters and the brilliant story of the game. This is the go to game if you want an authentic and old-school fighting game.
Tekken 7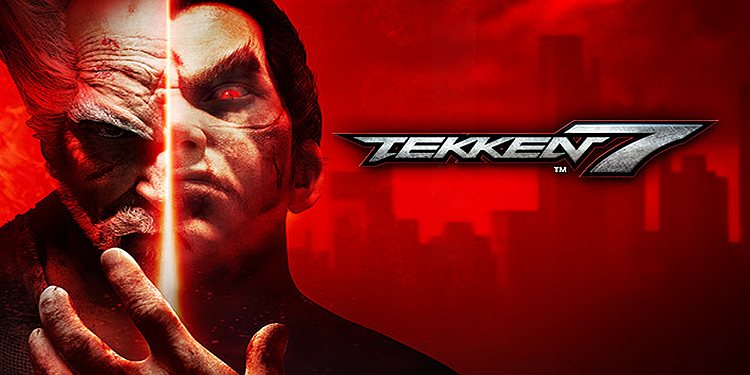 I don't think that gamers need an introduction to the title Tekken. Tekken is a Japanese word that translates to "Iron Fist" in English and became a household name when it first came out in 1994.
It is the seventh installment of the main Tekken game and the tenth installment when considering the spinoffs of this game and the first game to use Unreal Engine.
The main story of Tekken shows the end of the conflict between the Mishima family and what happens along the way. In Tekken 7, the main characters are Heihachi Mishima and Kazuya Mishima, on whom the whole story of Tekken 7 is based.
Kazuya possesses the Devil Gene, and Heihachi wants to expose him by organizing the King of Iron Fist Tournament. The game shows the main story while the game has different 1v1 battles.
Although Tekken is famous for its 1v1 random matches that you can play with your friends and online, the story of Tekken 7 is one of the best. First, you can invest yourself in finishing the game story, and then you can play with your friends whenever you like.
If you have already played other installments of Tekken, you will find some new moves like Rage Arts, Power Crush, etc. The combo moves, variety of characters, graphics, and intensity of fighting will keep you invested in the game.
The game won't tell you how to play or use combo moves, so it is up to you to learn the basics and combos if you are new to the game. The game has three modes, i.e., Arcade, Story, and Online.
The game also has a new update called Tekken 7: Fated Retribution with new playable characters and stories. Tekken 7 is a treat you cannot miss if you are into fighting games.
Mortal Kombat 11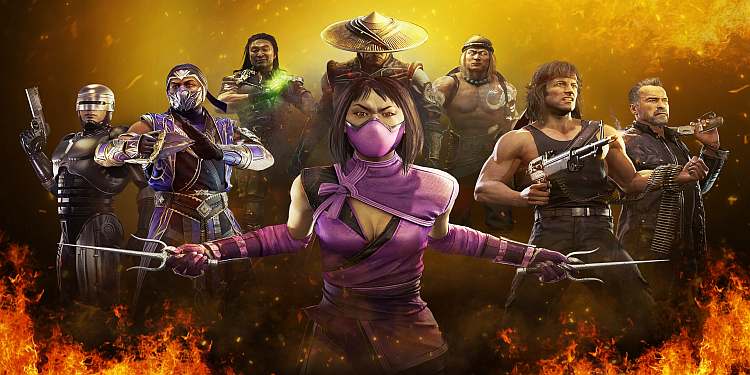 Mortal Kombat 11 is yet another legendary game title on this list. This game is the heart of modern fighting games. It will not be wrong to say that this game has inspired many fighting games we have right now.
Mortal Kombat 11 is the eleventh installment of fighting Mortal Kombat games. This game also has an expansion, Mortal Kombat 11: Aftermath, which has an additional story mode, new characters, and fighting areas.
Mortal Kombat 11 is a 2.5D fighting game like its previous three installments. The game's story is huge, so it will be too long if I start writing. The brief story is that an evil sorcerer, Shang Tsung, wants to enslave the Earthrealm, and to do so, he takes control of the Mortal Kombat tournament to get his hands on immense power.
To stop him, Liu Kang makes allies, and with them, they try to prevent the enslavement of Earthrealm. This is the main story, and with each installment, this story proceeds. 
In Mortal Kombat 11, the story starts from the end of Mortal Kombat X, where Cassie Cage has defeated Shinnok, and now Raiden wants to destroy all the enemies of the Earthrealm. However, Kronika, The Keeper of Time, is unhappy with Raiden and wants to bring order to the universe no matter what.
The game has four single-player modes, i.e., Story Mode, Towers of Time, Klassic Towers, and Krypt Guide. For multiplayer, you can play with two controllers or online. Before beginning the game, you must select a character among 25 characters or more if you have the DLC.
You can attack, use a special move, block, and throw opponents in the game. But the best thing about this game is its Fatality move. Every character has a final Fatality move which is very gory and violent, involving lots of blood and dismemberment. 
Naruto Shippuden: Ultimate Ninja Storm 4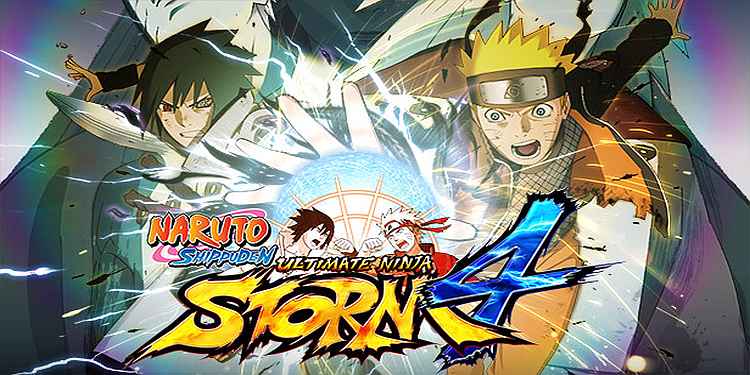 If you are into anime or manga, you sure have heard about Naruto. You must have heard or seen it somewhere, even if you are not, as it is very popular. Naruto Shippuden Ultimate Ninja Storm 4 is the sixth and final installment of the Ninja Storm game series released in 2016. 
If you are a follower of Naruto, you may be a little disappointed as this game is just a 2.5D 1v1 fighting game and does not have intense action scenes. However, from a fighting game perspective that you can play online and with friends, it is one of the best.
The fighting actions of this game are fast and have great animation with cinematic scenes, which is one of the game's great features. Unlike previous installments of this game, you can have two support characters in addition to your primary character.
You can select these support characters to swap with your main character during the fight. However, to balance the game, the support character will have the same health as the main character.
Each character has different abilities or Jutsus, which you can choose before starting the game. The game has some realistic features too. If you are hit with fire, your clothes will burn, which you can extinguish with water. Overall, the game is smooth and has great fighting scenes that will entertain you.
Dragon Ball FighterZ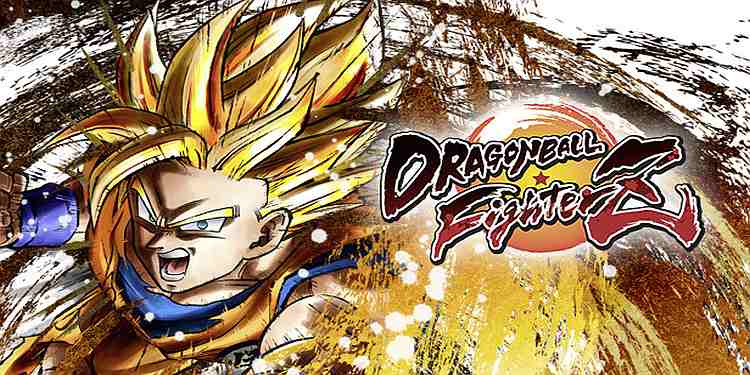 Like Ultimate Ninja Storm, Dragon Ball FighterZ is another fighting game taken from a famous anime that people love. As soon as the game was released, it was already popular among anime lovers and made its way to the hearts of many gamers. \
Its popularity may be due to its huge anime fan following, but the game is so beautiful and action-packed that even non-anime watchers fell in love with this game and its characters. 
The game has three normal attack buttons and one special attacks button. Like Ultimate Ninja Storm, you have to select a team of three characters that you can swap during the battle to serve as support.
You can also use support characters for combos and combined attacks. To win the game, you must defeat all three characters. 
The game is simple to win, but due to the parry mechanic, fighting is more intense and harder to master. The characters in the game are accurate to the anime, and their abilities are also derived from the anime.
Another great thing in this game is the Dramatic Finish, which is a cutscene that plays when you knock out the opponent using a heavy or special attack.
The graphics of the game is flawless and has 44 characters available, among which 24 are unlocked, and others are in downloadable content. If you are a Dragon Ball anime series fan and love flashy moves and intense battles, this game is the one to go for.
Guilty Gear -Strive-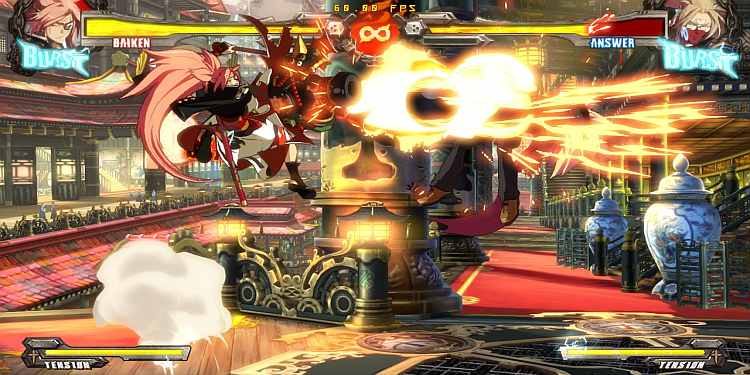 Another entry on this list of fighting games on Steam is Guilty Gear -Strive-, the Best Fighting Game 2021. This game is critically acclaimed and one of the best user-reviewed games on Steam.
This game is a 2D and 3D hybrid graphics game that has the coolest fighting scenes and characters. Although the game mechanics are like other fighting titles, the deep, intense, and creative gameplay and unique characters and abilities separate it from others.
The game has a five-button layout for basic fighting movements and features. The mechanics involve jump, dash, crouch, basic attacks, taunts, respect, and other special attacks.
You can combo normal and heavy attacks to deal huge damage to the opponent. There are also special attacks that vary with characters. Like Street Fighter and Tekken, you can throw your opponent against a wall and break the wall with continuous attacks. 
The game comprises three main modes, i.e., Offline Mode, Network Mode, and Story Mode. In offline mode, you can play Arcade, Versus modes with your friends, and Survival Modes. Also, there is a Dojo option for training and tutorial.
You can play Online with friends, Ranked Games, and Quick Start with strangers in the Network Mode. If you are new to fighting games, Guilty Gear will be best for you to start.