Watching anime can give you peace of mind when you're having a rough day. Some anime have such unique stories, amazing plots, and mind-blowing animations that they leave a big impression on your heart when you finish them.
Finding a good anime game is as hard as finding a good anime. There are tons and tons of games on Steam that have an "anime" tag on it. But finding a game that is worth your time and money is a challenge in itself.
Whether you are an anime fan searching for an anime game, or just a casual gamer who wants to try something new, we have made a list of games that might be able to capture your attention.
Best Anime Games on Steam
Naruto Shippuden: Ultimate Ninja Storm 4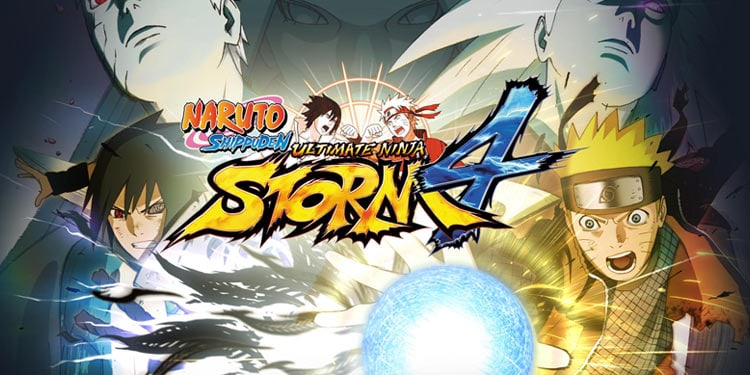 If you loved watching the Naruto Shippuden series and wish you could somehow relive the events, worry not, as Naruto Shippuden: Ultimate Ninja Storm 4 contains all major events that occur in the series.
From phenomenal cutscenes to jaw-breaking action sequences, this game will remind you of every little detail you failed to acknowledge while watching the series. The gameplay is mostly focused on the Fourth Great Ninja War, where you'll be able to experience some of the most epic moments of the series firsthand.
The story mode is fully focused on the major events of the Fourth Great Ninja War and its aftermath. It has crisp animations and fully voiced cutscenes which really feels like you're inside the show.
You can also play duel against your friend with your favorite characters from the series. It has a massive pool of characters to choose from, the largest in any of the games in the series.
The duel is a 3v3 combat where each of you will select three characters, use their abilities, and will be able to switch between them at any time. However, all three characters share a single HP bar.
Dragon Ball Z: Kakarot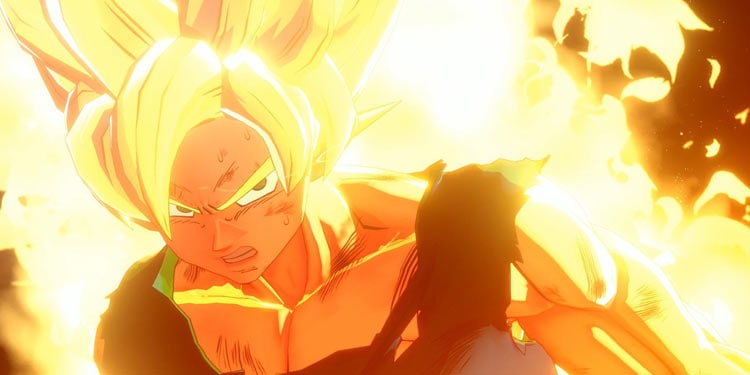 Dragon Ball Z is undoubtedly one of the most popular anime of all time. Kids love it; adults love it; even older people it. The series is loved by all age groups, and for a good reason too.
The series' main protagonist Goku is a cool character who never gives up and always overcomes the challenges you throw at him. Dragon Ball Z: Kakarot is set in a semi-open world in the Dragon Ball universe, where you'll be able to freely run and fly around the areas defined within the game.
Most of the gameplay is mainly focused on combats where you'll be fighting with different enemies using your ultra-flashy moves and abilities. You can also do other casual activities such as fishing, driving, and training.
The main story follows the events of the anime, and you'll be able to play most of the main characters in the series. You can also select two side characters to aid you in battles from the pool of 7 characters and use their abilities fully.
Tales of Arise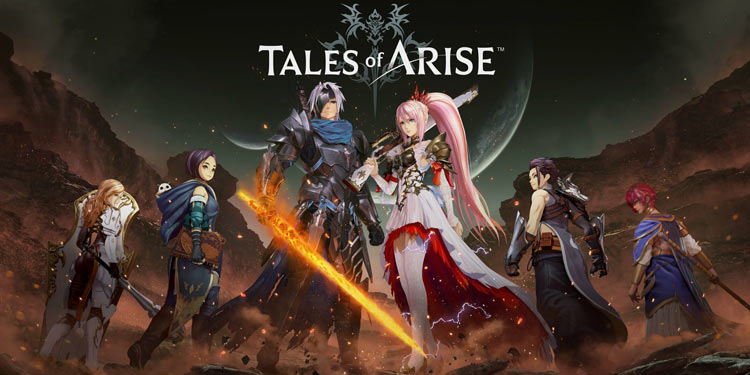 Tales of Arise is an epic JRPG game from Bandai Namco Studio and is one of the most played games in the Tales franchise. The gameplay contains a deep story, good voice acting, and a fully immersive environment.
The gameplay mainly focuses on the problems that arise between two worlds; Dahna and Rena. Rena is basically a technologically advanced world, and its people are ruthless. They have also made the people of Dahna their slaves and stripped them of their resources.
The story follows Alphen and Shionne, the two characters fighting for their own personal reason. These two must team up together along with two other characters who will be introduced later on in the game. Then they must work together and overcome various challenges using amazing weapons and abilities.
You venture into the world, doing different quests and fighting different monsters and enemies. You can also freely move during the battle, dodge enemy attacks, and perform combo counter-attacks and special attacks.
The game allows the swapping of characters mid-battle and using their ability. You'll fight many bosses and forge friendships with your teammates throughout the game.
Guilty Gear Strive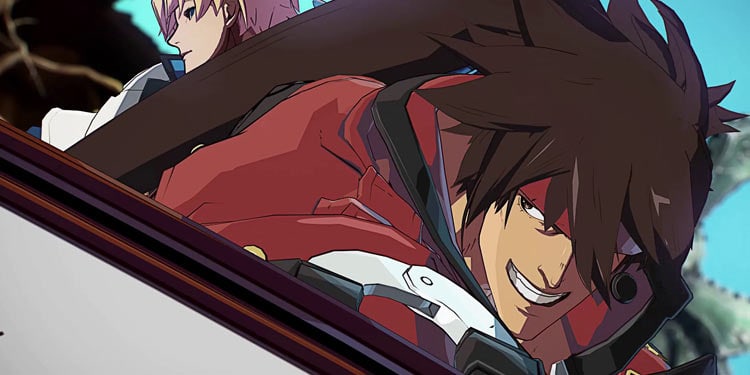 Guilty Gear Strive is a fighting game, and like in all fighting games, you engage with an opponent in a 1v1 combat with the purpose of knocking them down by damaging them and depleting their HP pool. The opponents may sustain damage when you kick them, punch them or use your special abilities on them.
The game consists of a variety of cool-looking dudes and girls, and you can pick any of them to fight with other players from all over the world. You can also fight with AIs if you feel like you're not ready for some human opponents yet.
Every one of these characters has a different fighting style, attack patterns, combo attacks, and special attacks. And it's going to take you a while if you want to learn and master all of these characters. The special attacks can be used to deal massive damage if you manage to land them. They look epic and have awesome animation.
You fight using punches, kicks, and slash to damage your opponents while also dodging enemy attacks and performing counter-attacks when you get a chance. Then, when you see a good opportunity, you show them your special attack and finish them off with style. The fights are round-based, and you must win two rounds to win any match.
Nier: Automata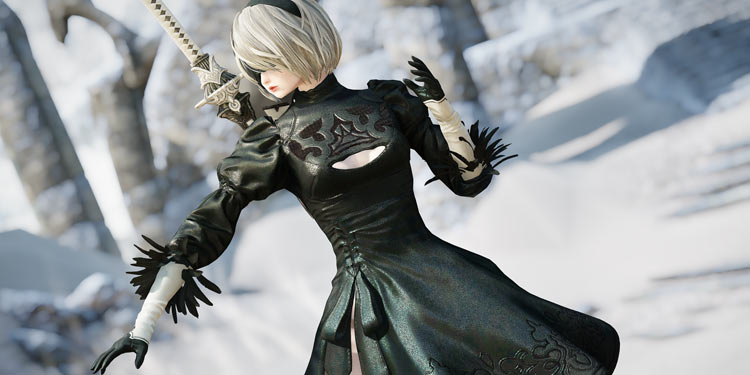 This game is a must-play for all anime lovers out there who appreciate good video games. It has amazing music, immersive story, and character progression and embraces many innovative ideas in video games. Nier: Automata is an action RPG that is set in the distant future and has a very futuristic setup.
Humans have been driven out of the Earth by robots, which have taken over the planet. Humans now live on the moon and have developed very advanced-looking androids to fight these robots and take back Earth.
You play as one of these androids, named 2B, a name that is very popular among anime fanatics, and fight with tons of robots and destroy them while exploring different areas of the planet.
The game consists of the main quest, side quests, and shops where you can purchase various items. It also has no definite ending, and you may find a completely different ending each time you play the game.
You can carry two melee weapons and can switch between them to perform combo attacks. You also have a robot accompanying you, which you can control using one of the buttons. The bot can continuously fire a light machine gun, which is perfect for distracting the enemy and biding time for your big attack.
Phoenix Wright: Ace Attorney Trilogy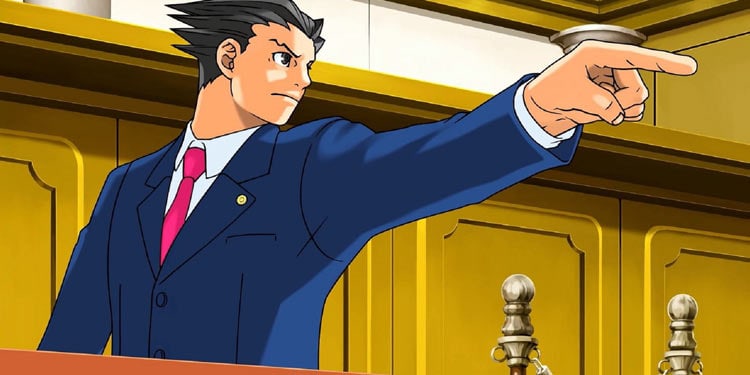 If you love some courtroom dramas where everyone is at the edge of their seat due to a tense environment and people are pointing fingers everywhere, you should try Phoenix Wright: The Ace Attorney. This game contains some hilarious moments and epic cases for you to tackle and solve.
You play as Phoenix Wright, a young and talented defense lawyer who is just starting his attorney career. You take cases from the clients who are mostly accused of murder and find flaws in those cases which prove your client's innocence.
The cases are all well-written, and you may have to put a lot of work into finding hidden secrets.
It might seem fairly easy and simple at first glance, but there are many twists and surprises within the games that will shock you at times. It is very entertaining, and oftentimes you'll get lost in characters and their stories.
Scarlet Nexus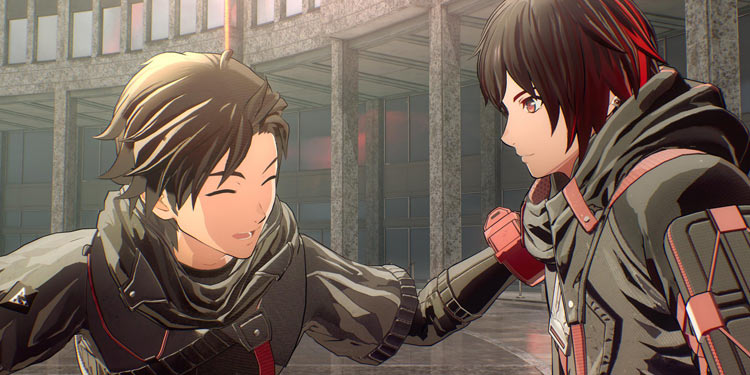 Scarlet Nexus is an action RPG game with a bit of sci-fi and cyberpunk elements. It is played from a third-person perspective, and you play as one of the two main characters. Though, you are free to choose any character.
It feels like some kind of anime movie, with lots of action. You have two forms of attacks; physical and psychic. You have your main quest where you fight a lot of enemies using both physical and psychic attacks. You start the game with fairly easy quests, which are fighting and killing enemies, of course.
If you're just starting, the first few hours may feel boring and slow, but the game starts to take pace about halfway through the game. That's when the story gets interesting, and you start to get a bunch of abilities. You will also get companions who will accompany you throughout your journey.
The game has good animation and an okay story. The protagonist is written well and has good character development. You'll really like this game if you enjoy the action in video games.
Tekken 7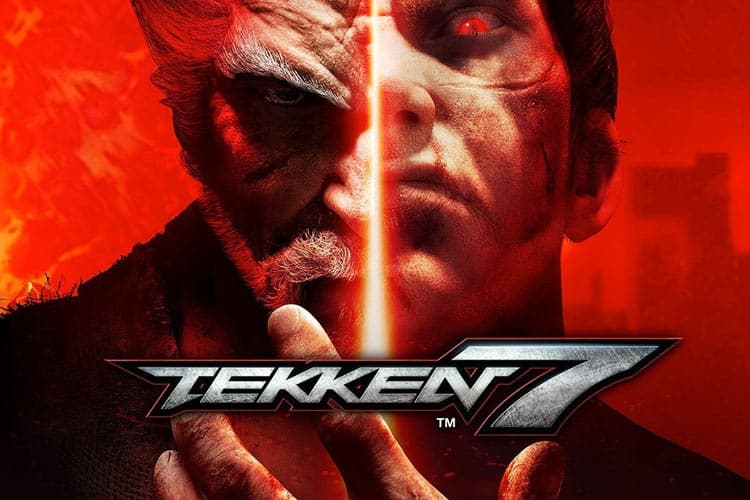 Tekken 7 is one of the most played fighting games in the world. It has a wide range of characters to choose from, each with a completely different fighting style and unique voice lines.
You fight with either another player or a computer AI in a 1v1 arena type match with a goal to knock them down before they can knock you. For that, you'll be using different combinations of attacks, including different variations of punches, kicks, and throws.
It has round-based matches, and every round is a constant brawl of attacking and blocking between you and your opponent.
You also have access to rage mode once your HP reaches a certain point. In rage mode, you deal more damage and can use rage attacks that are unique to each character.
These rage attacks basically work as your trump card and deal massive damage to opponents. They also have awesome animation, and you'll know when you hit it; it's amazing.
For hardcore gamers out there, it has a ranked mode where you'll be matched against players with similar skill levels as you. The higher your rank, the better enemies you'll face. It also has a story mode, which is very entertaining if you're into that stuff, but the multiplayer mode is generally what people play in this game.
Final Fantasy XV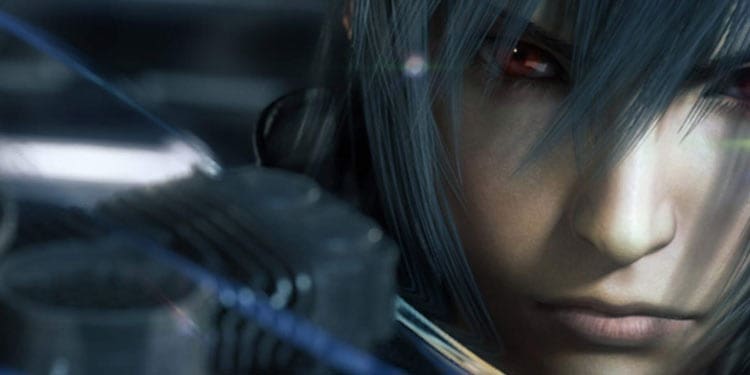 Final Fantasy XV is an action RPG game where you basically play as the protagonist to save the world from the bad guys. The game is fully open-world, and you can fully explore all the areas, completing missions and taking out enemies along the way.
You have three AI companions accompanying you in your journey, and you'll spend most of the time fighting, if not driving to different locations. You earn exp points when you kill enemies.
But you need to visit specific areas called "Havens" and rest there to level up. So, if you're wondering why you haven't leveled up even after having enough exp points, don't worry this is not a bug.
That being said, you also lose all exp points you've accumulated since the last level up when you die in battle. You can unlock various abilities when you level up and get much stronger with each level along with your companions.
Yu-Gi-Oh! Master Duel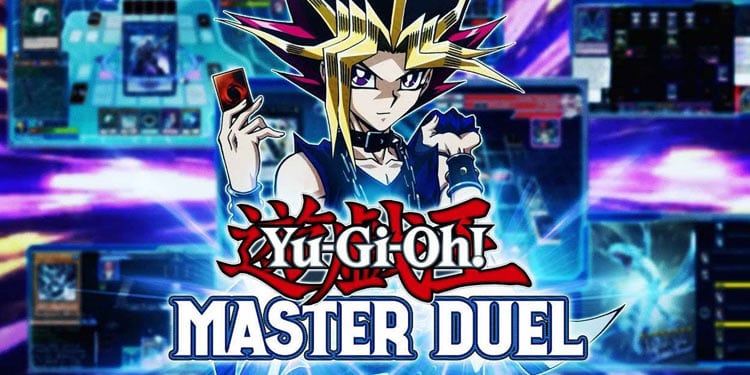 Yu-Gi-Oh! Master Duel is a card simulator game where you build a deck of cards that are available in your inventory and engage in epic duels with your opponents.
You and your opponents both have a fixed HP, and your objective is to defeat the enemy by depleting all of their HP using your deck of cards.
The cards are special and can either attack the enemy or defend against their attacks. There are also trap cards that can be used to block enemy attacks or give boosts to your own attacks.
You have to constantly strategize about attacking and defending and use all your wits to defeat the enemies.
Defeating enemies will give you gems that you can use to buy new cards and build new decks. You can also play solo mode to experience a variety of decks and learn their story. You can also earn tons of gems by completing this mode, so make sure to complete them.
The game has some amazing animations and good music to accompany you. You can also view decks made by duelists from all over the world and take ideas from them to make your own unique deck.
VRChat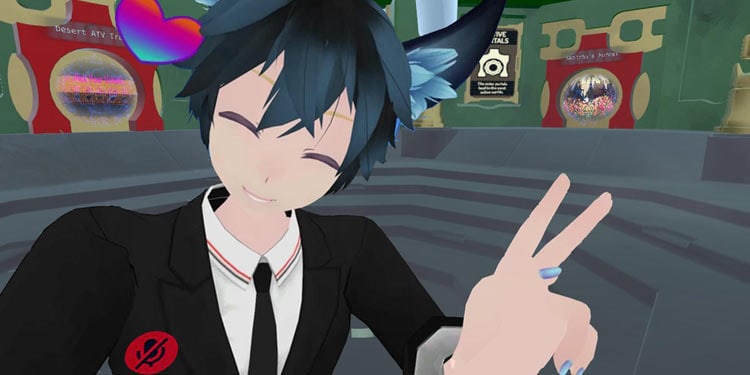 VRChat is a VR game where you can meet all kinds of people from all over the world, have nice conversations and play games together. It is supported on both PC and VR devices. However, if you're playing on a PC, you might not be able to fully enjoy this game as you cannot do complex hand movements using a mouse or keyboard.
VRChat is really simple yet very captivating. You can make your own unique character and dive into the various world and chat with random strangers.
In this game, you'll find characters that look completely ridiculous to characters that remind you of your favorite anime. All of these characters are humans though, from different parts of the world.
You can join the world made by other players or create your own world and upload it to the game. Inside this world, you'll be playing different games with others, show your cool dancing moves to other players or just have a nice little chat and get to know each other. You can also make friends and do all sorts of things.
Sword Art Online: Fatal Bullet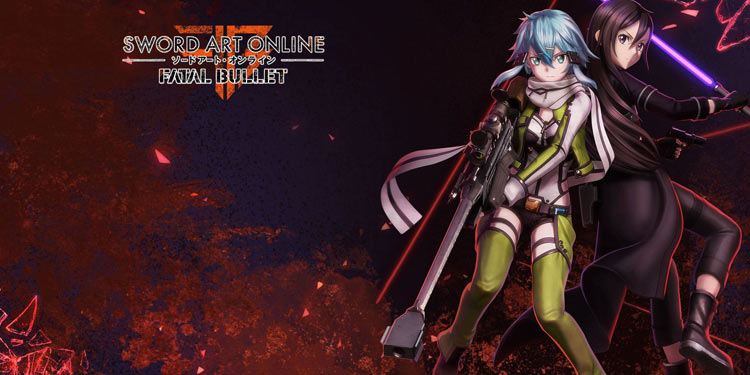 Sword Art Online: Fatal Bullet is a third-person shooting game that takes place in the Gun Gale Online universe within the game. For many of you anime fans out there, many aspects of the game may feel familiar as it takes place in the second season of the anime.
When you first start the game, you can create and customize your character the way you like. It offers a large variety of customization. You'll also be able to meet and have conversations with your favorite characters from the anime, form parties with them, and complete missions.
The game has a leveling system, and you can unlock different abilities when you level up. You'll be able to make various choices during your conversation with the characters, which might lead to different endings based on your choices.