Open-world games are beasts when it comes to video games. They offer so much that it feels like you've just completed an epic journey when you finish one of these games. But when you give so much of your time to something, and it ends, it also leaves a void in your heart.
After all, open-world games are story-driven, well-designed, and take a really long time to complete that you get attached to the characters of the game you're playing. The best way to fill the void left by these games is, well, to find another one of these games and start a fresh new journey all over again.
In this list, you'll find the best open world games on Steam. From the classic medieval periods to horrific dark settings, you'll find the best worlds to start your next new adventure and explore them to write an epic story of your journey.
Best Open World Games on Steam
Elden Ring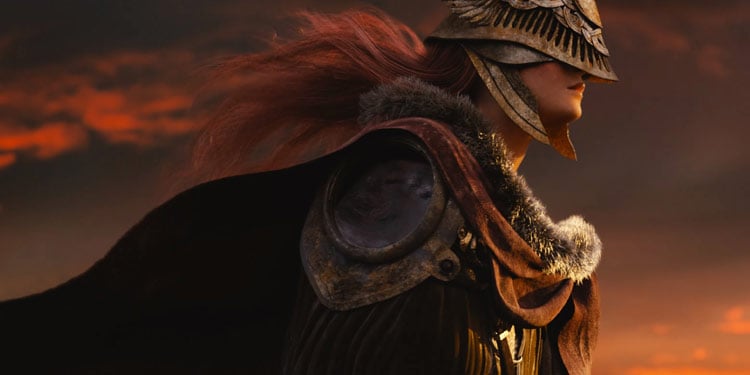 Elden Ring is an excellent game with fantastic gameplay, a mind-blowing storyline, and amazing character customizations. It is one of the best open-world RPG games to come out in recent times.
Like every other RPG out there, you explore the land freely, killing a bunch of monsters and enemies and completing quests to level up and earn cash while also unlocking different abilities for your character.
From fighting boss monsters to an endless exploration of its vast, beautiful open world, surprises await you in every corner. You play as the Tarnished, an exiled character who's returned from his exile, and your objective is to collect all the pieces of Elden Ring and become the next Elden Lord.
You fight enemies and collect runes. The runes act as the in-game currency and can be used to upgrade your weapons, character's attributes and buy other stuff.
What makes Elden Ring so special is that it is very unforgiving. Every mistake you make will come back to haunt you. Death is almost like your second job in this game, and you will die a lot of times.
You also lose all your runes when you die, so think carefully before engaging in any kind of fight.
The Witcher 3: Wild Hunt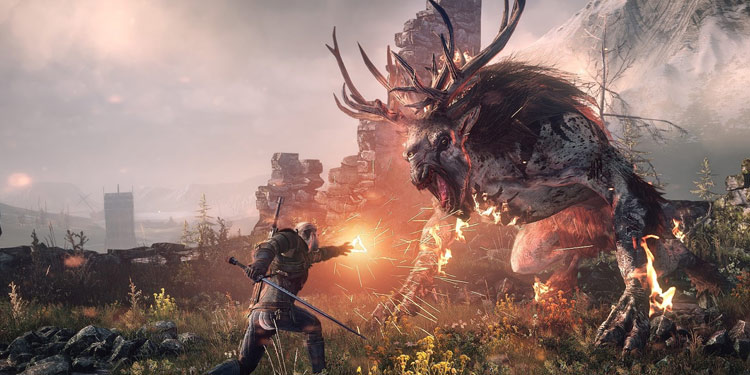 Dive into the mythical world of Witcher and experience the true thrill of the open-world genre in Witcher 3: Wild Hunt. You play as Geralt, a witcher who is like a mercenary and can be hired to slay monsters and demons. He carries two massive swords, which are effective against both humans and monsters.
The world of Witcher is massive, and there's a lot to do and see in there. Most of the time, you'll be exploring different parts of this world to hunt monsters and completing quests to level up and earn rewards. These reward points can be used to upgrade weapons, and purchase equipment, potions, and craft items.
It has a very well-designed story, combat mechanics, and a variety of monsters. Once you start collecting rewards, you'll notice that Geralt can perform various attack techniques and use different kinds of spells to gain the upper hand in battles. You also have access to a feature called bestiary, which gives you information on monsters and their weaknesses.
This game also allows you to interact with the NPCs via a dialogue tree which will ultimately determine the ending of the game based on how you choose to converse with them. It has 46 possible endings, which means every time you decide to restart the game, you might have a completely different ending than the previous one.
Grand Theft Auto V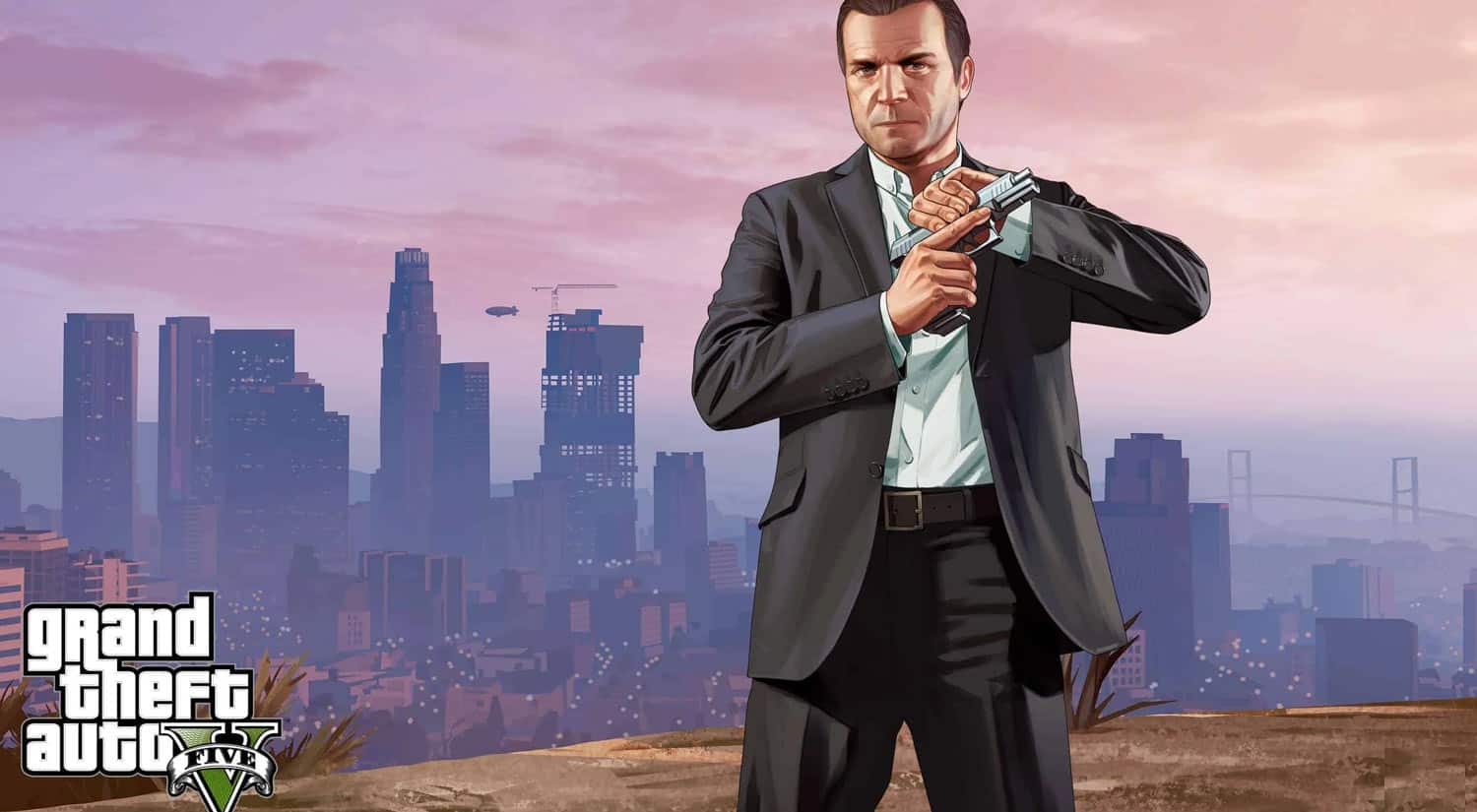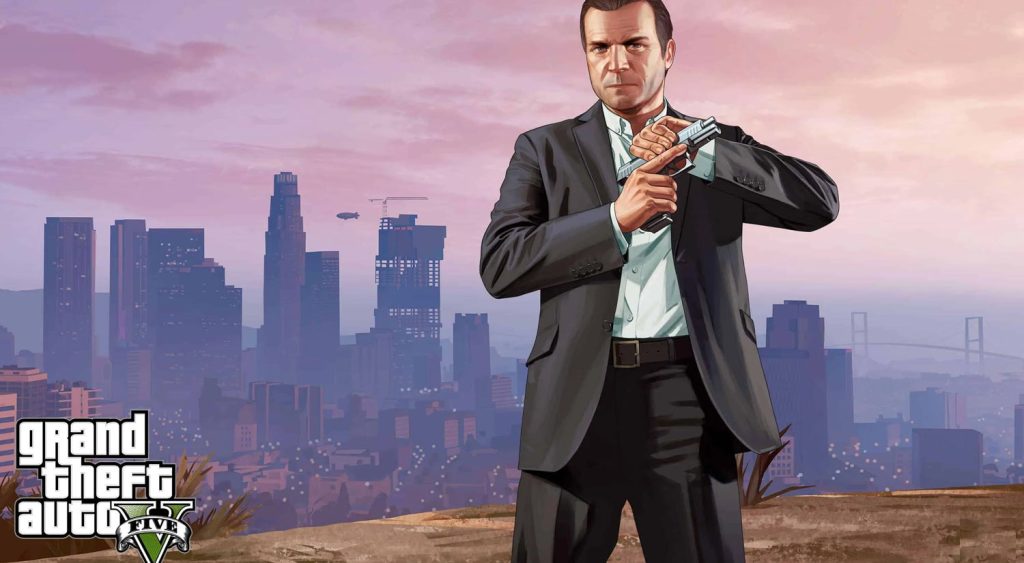 Welcome to Los Santos, a city full of hope and, well, everything that you can think of. It is the best game in the Grand Theft Auto series and by far provides the most freedom out of all.
You can literally do whatever you can think in this game. Do you like playing story-driven mode? The campaign mode is made just for that. It has all kinds of missions ranging from stealing bikes to robbing banks with full-proof planning.
Do you enjoy playing with other players? You can engage with other players by participating in big heists and roleplaying activities, which is my personal favorite in this game.
Or are you someone who enjoys the game at his own pace? Well, don't worry, as you can explore the vast open world and do practically anything to your heart's content. It almost has its own little world inside the game.
You can have a job, buy weapons and property, drive all sorts of vehicles, communicate with other players, and all things you can think of, all while you're having lots of fun.
V Rising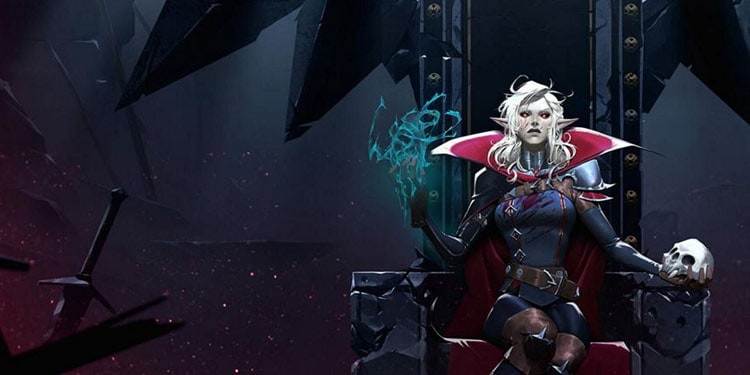 V Rising is the newest game and one of the best open world games on steam and on this list. So much so that it is in its early access. This action/adventure open-world survival game will bring back your love for the classic blood-sucking night stalkers, also known as vampires.
You play as a vampire woken up from his slumber and is in an extremely weakened state in his quest to restore his glory days. Now, you'll venture out in the wilderness to explore the massive gothic world full of monsters and creatures while leveling up and avoiding all sorts of dangers such as vampire hunters, powerful monsters, and the sun itself.
It offers a lot of weapon customization and upgrades. You'll probably want to have a powerful weapon as they have more damage and durability. But these weapons don't just spawn on the ground.
You'll have to perform a lot of upgrades or craft them with high-tier materials. These materials can either be purchased or collected during your exploration. You also have access to a large arsenal of super cool spells and abilities.
It has both PVP and PVE modes, so you'll be able to explore and play at your own pace as well as form a party and fight other players. The choice is up to you.
Red Dead Redemption 2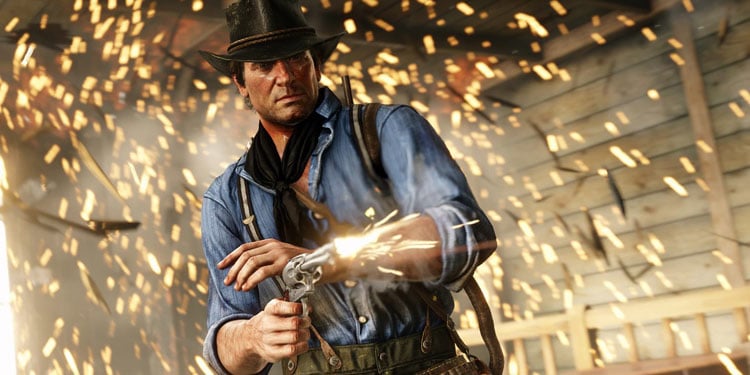 Developed by the Rockstar games, Red Dead Redemption 2 is a complete package when it comes to the open world games on steam. A big, dense open world to explore, a well-written story to experience, and memorable characters make this game one the best on this list.
In this game, you ride horses, shoot up dudes and officers, explore the lands, rob people, and whatever you could think of actually. You have all the freedom in the world to play this game exactly how you want. You could think of it as Grand Theft Auto in an alternate universe.
Intense missions, immersive experience, well-written plot and characters, realistic graphics, amazing voiceovers; whatever you name it, this game has all of them.
One moment you're having a nice conversation with an NPC, and the next minute you're engaged in a full-on fistfight with people shouting from every direction; this game feels like you're actually there.
The Elder Scrolls V: Skyrim Special Edition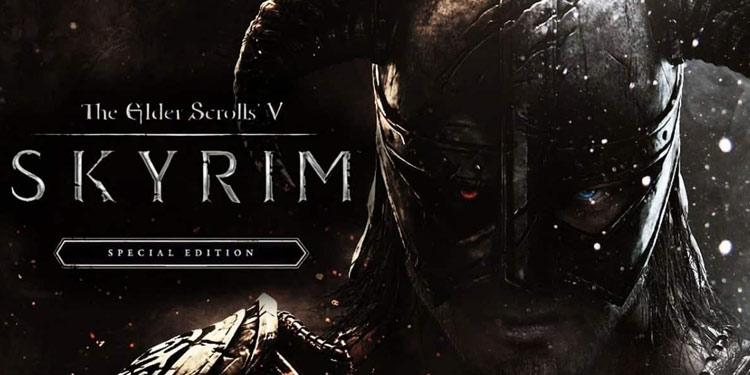 This massive open-world will take your breath away with its detailed and visually stunning sceneries and well-designed medieval world and characters. With enhanced graphics and gameplay, this game is better than ever.
You basically play as a Dragonborn and set out on a quest to uncover your destiny and fate of Skyrim. You can choose your character from a wide variety of races, each with its unique traits and expertise.
You are then free to follow the main quests and uncover different secrets and mysteries of the land or just explore the vast lands of Skyrim. The skills and abilities in this game are also managed very well. You get expertise in the tasks you frequently do.
As you level up by completing missions and killing monsters, you'll also get additional points in your stats in addition to getting stronger with each level. Apart from these, you can also purchase perks to get bonus stats.
It has a huge range of weapons, armor, and items that you can purchase or craft yourself. But sometimes, you may also find rare enchanted weapons which are much more powerful than the regular ones.
Besides these, a huge world awaits you, begging for you to explore. Along your journey, you'll meet countless NPCs who'll play an important role in the storyline or in your side quests.
Rust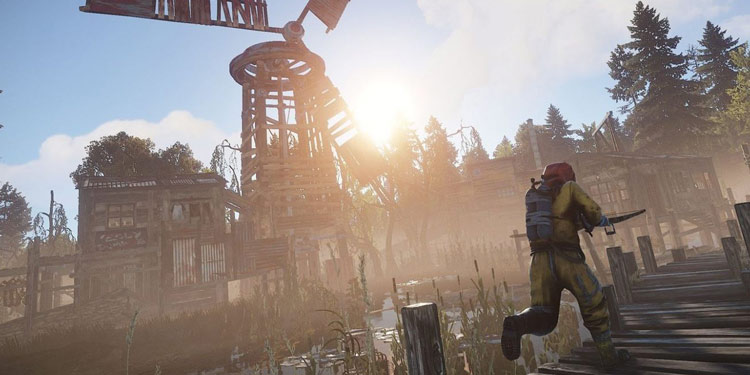 Rust is an adventure/survival open world games on steam, and like all survivor games, you start with nothing. You spawn at a beach with nothing but a rock and a torch in your hand, which helps you to see in the dark.
Then you'll need to build a base and craft weapons, clothes, and medicines by collecting resources such as words, stones, and metals.
Because when you die, you lose everything you have on you. Luckily, your resources at your base will remain. So you can always continue from there. In Rust, you need to compete with other players and animals.
If you kill an animal, you can obtain its skin, meat, and fat. You can also grow plants and trade them with other players.
You'll also be able to form a group with other players and explore together, fight scientists and other players for airdrops. These airdrops contain good weapons and other stuff, so you can expect a lot of competition for these things. You can also raid other players and take their resources if you defeat them.
You'll also need to start everything from the beginning every month because there is a server reset every month. I'm not going to lie, it does feel good to see everyone carrying bows and stones once in a while.
7 Days to Die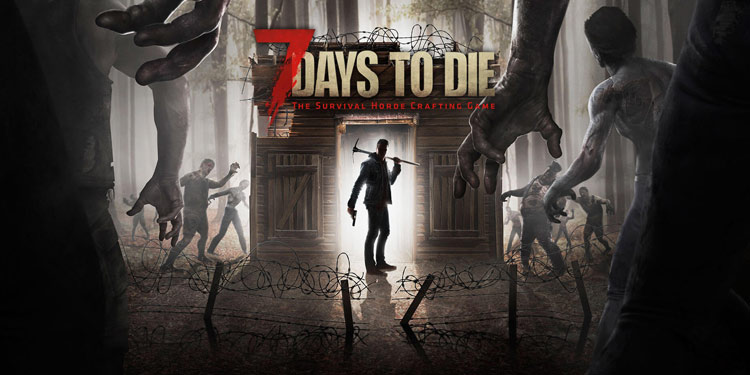 It is another survival game on this list. 7 Days to Die is a horror/survival game that takes place in a distant future where most of the world has been destroyed by the World War, and undead zombies roam around the Earth.
It consists of a realistic and immersive randomly generated world where you have to build your base by collecting resources and protecting yourself from zombies and wild animals. You also need to take food and water constantly as starvation and dehydration can affect your character's performance greatly.
It consists of voxel-based building mechanics like Minecraft, where you can build your base from blocks of different materials. But they do need to be repaired as their quality degrades with time.
You can also craft tools, weapons, clothes, medicines, and different scientific materials to make your life easier. The resources for crafting can be collected from your surroundings.
It has a day/night cycle, and you'll need to protect yourself from roaming hordes of zombies either by staying inside your base or using various weapons that you have crafted. These zombies become much more powerful and faster at night, so you'll need to keep an eye on the time as well.
Aside from these, there are also tons of quests you can complete to get juicy rewards.
Valheim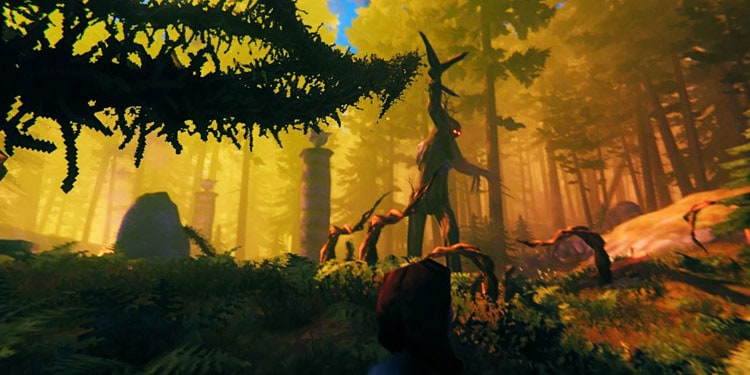 It is another survival game that is set in the Vikings era. You play as a Viking in a randomly generated world and explore its land, kill a bunch of monsters, and progress through the technology to kill more monsters.
Basically, you have to explore the land, and kill all monsters, including the five bosses, to make the world suitable for living. Then you can say that you've beaten the game. But you can't just go and kill these bosses as they are extremely powerful.
So you'll have to gather resources, craft weapons, and get stronger slowly. You'll also need to build a base to protect yourself from these monsters. You have complete control in buildings in this game and can build pretty much anything you can imagine.
In addition, the dynamic weather system ensures you get to enjoy every kind of weather while exploring. You can summon a boss by traveling to its alter and offering a sacrifice.
These bosses provide you with some value you need to move forward. Killing each boss unlocks new items and technology and puts you in a different age, starting from a Stone age and moving to the Bronze and Iron age. You can also craft more powerful weapons as you move across different ages.
No Man's Sky
No Man's Sky offers a massive world for you to explore. It contains a huge amount of procedurally generated planets that would take you years to explore if you were to visit every one of them. These planets are also different from each other, each one having its own unique environment and features.
It is an action/adventure survival game where you visit different planets, explore them, mine valuable resources and sell them to earn in-game currency that can be used to upgrade your suits and weapons.
You can also interact with alien NPCs, and of course, you won't understand a thing they are saying at the beginning as they speak a different language.
But as you interact more with these NPCs, you'll soon start to understand more of their language. You can also accept missions from space stations to earn extra few credits. Many times you'll come across alien species which are hostile towards you, so you'll often have to engage in battle as well.
You'll also need to protect yourself from the poisonous environment, storms, extreme temperatures, and radiation from dangerous planets.