Loadouts are an important feature in Warzone that every player should be aware of. Although custom loadouts are not available in standard battle royale games, they are available in Plunder and Rebirth Island. Having your loadout will greatly assist you in the game and put you ahead of your opponents.
Apart from weapons and attachments, you can also find Perks in the loadout. Perks are very important stat boosters or buffs that bring more enhancements to your loadout. Overkill Perk, for example, lets you carry two primary weapons.
Similarly, one of the great Perk you can have in Warzone is Ghost Perk.
In this guide, we will discuss how to get Ghost perk in Warzone and how to use it.
What is the Ghost Perk in COD Warzone?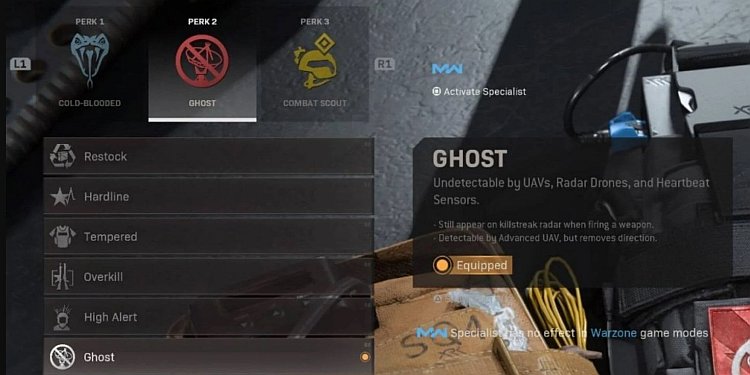 There are three tiers of perks in Warzone, i.e., Tier 1, Tier 2, and Tier 3. In each tier, there are six perks that you can choose from. While making your loadout, you can choose three perks from each tier. You cannot pick two perks from the same tier.
Ghost Perk is a Tier 2 perk. Equipping this perk will make you undetectable by Heartbeat Sensors, Radar Drones, and UAVs, making your stealth game very easy. It is most recommended for players who want to play as snipers. You can also get away from perks like High Alert, which alerts enemies when you are targeting them.
How to Get Ghost Perk in Warzone ?
You cannot get this Perk as soon as you start playing the game. First, you need to reach Level 24 and then you can equip this perk. There are five more perks in Tier 2 like High Alert and Overkill which are also very useful. So, only use this perk if you want to play a stealth game.
You can only use your custom loadout in Plunder, Rebirth Island, and other special events. So, if you are wondering how we can use Ghost perk in the Standard Battle Royale Game, we have you covered.
How to Use Ghost Perk in Standard Battle Royale in Warzone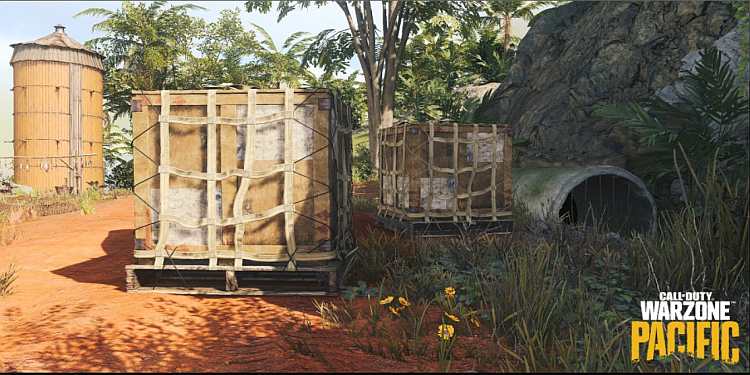 Although you cannot use your custom loadout in the Standard Battle Royale game, there is a way you can get your custom loadout with Ghost Perk.
First, go to your loadout and equip all your preferred weapons and attachments. Then choose Ghost Perk as your Tier 2 perk.
After doing this, get into the game. Once you are inside the game, there are two ways you can get your load out. One is by buying your loadout from Buy Station, and another is waiting for the random loadout drop and using it.
The random loadout is free, but you will need $10,000 to buy the loadout from Buy Station. Then you can select your preferred loadout with the Ghost perk. Now you can have the advantage of the Ghost Perk.
If you want to know more about the load-out drops in Warzone, check out our load-out drop guide.
This is all you need to know about the Ghost Perk in Call of Duty Warzone. We also have other guides related to COD Warzone, don't forget to check them out.