Zombie Army has quite a unique story when it comes to zombie games. The fact that these undead soldiers literally spawn from hell is kind of difficult to believe, but every game has its own unique story, so no complaining about that.
The gameplay is quite simple and interesting. In the story or the campaign mode, you play as the protagonist to find out about the cause of the zombie outbreak. As you progress through the game, the story keeps getting interesting with these undead army being able to wield weapons and shoot.
If that is not enough, wait till you see the zombie vehicles running around the battlefield with their unbreakable armor.
Zombie Army 4 Multiplayer Mode
However, like all the other zombie shooting games, the most interesting feature about Zombie Army 4 is, of course, its multiplayer mode. In multiplayer mode, you, along with your three gamer friends, will have to fight a never-ending horde of Nazi undead soldiers.
On top of that, the multiplayer mode has many features, such as providing power-ups when you kill a certain number of zombies or chances to recover lost health to keep the gameplay interesting and immersive.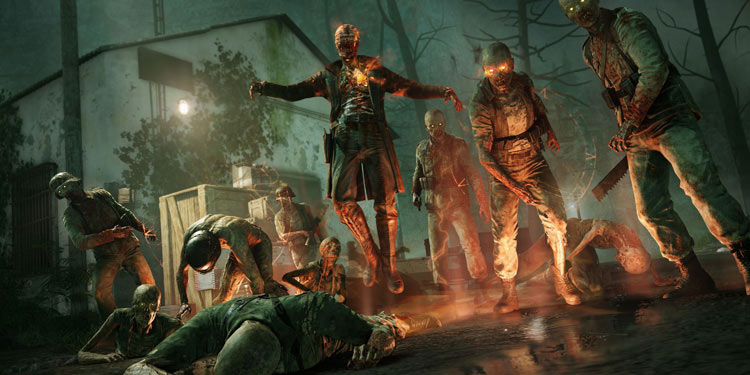 The game is also updated regularly, with many changes and balancing the game, ensuring that none of the sides feels overpowered.
The game does feel great when played with friends. It is funny and, at the same time, engaging in a wager on who gets the most amount of kills or some other silly bets. That being said, does this game has the split-screen feature?
Do you want to know if you can play this game sharing the same console with your guest or siblings and enjoy shooting some zombies?
If so, you do not need to worry because we've got all the answers for you.
Does Zombie Army have a Split-Screen?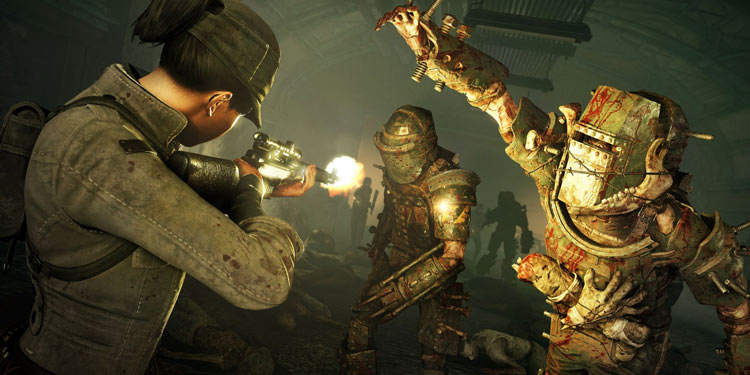 Unfortunately, Zombie Army 4 does not have a split-screen. So you won't be able to enjoy this incredible shooting game with your friend or siblings in a local multiplayer mode. Well, at least not on the same screen.
As of now, Zombie Army 4 only has online multiplayer features. Up to 4 players can join in the intense co-op battles to survive the wrath of the never-ending undead soldiers of Hitler.
Frequently Asked Questions
Does Zombie Army 4 have a Cross-Platform?
Technically yes, Zombie Army does have support for cross-play, but it only works between PC and PlayStation players. Despite being available on most of the platforms, Zombie Army, unfortunately, does not support cross-play between all the platforms.
It is because the game's console version was developed without considering the possibility of cross-platform.
For now, you can only play online with your friends if all of you have the same platform or if your platforms are either PC or a PlayStation.
How to Enable Cross-Platform in Zombie Army 4?
Zombie Army 4 comes with a cross-play option enabled by default. However, if you don't want to get matched up against players from other platforms, you can easily turn them off via cross-play settings.
You can take full advantage of cross-platform between the PC and PlayStation, competing in intense and exciting matches together and communicating over both voice calls and text chats.